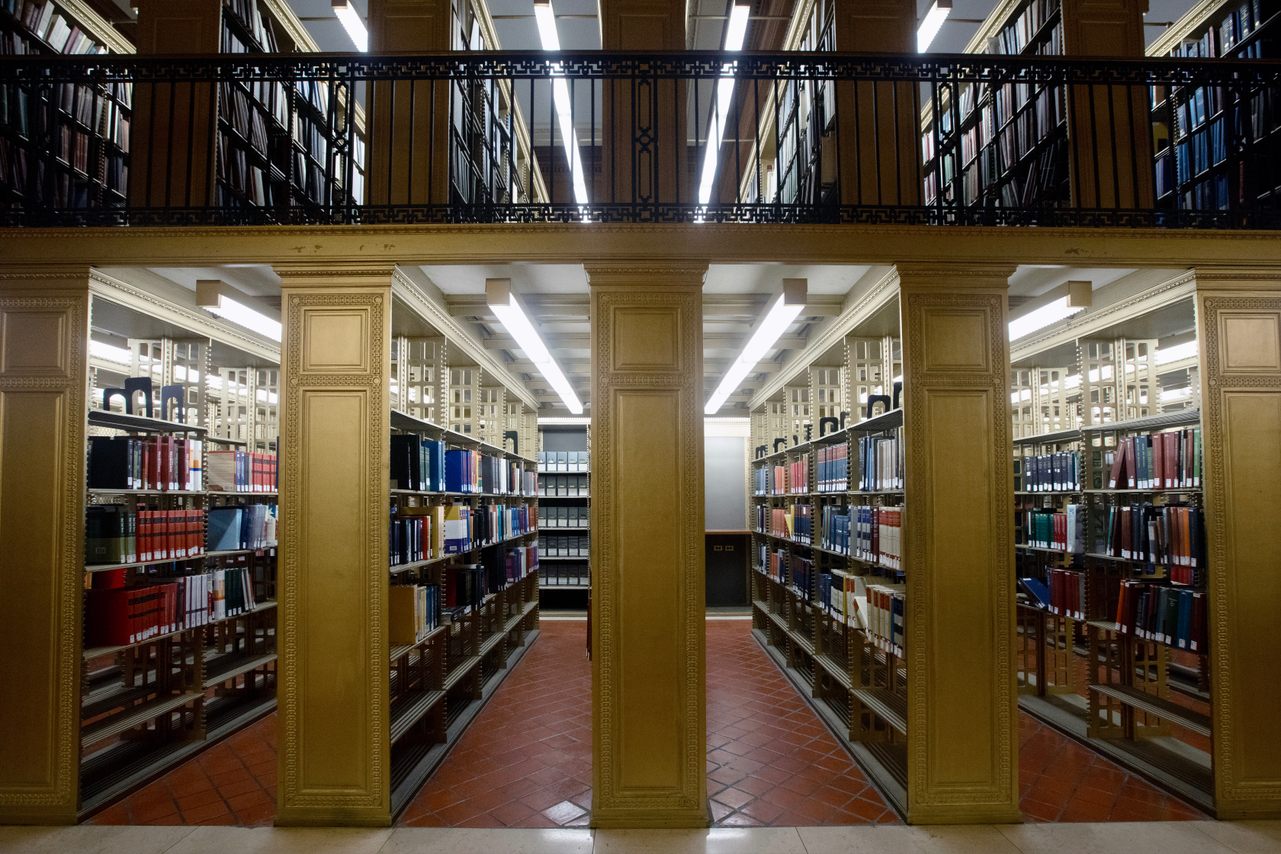 Secrets in the Stacks
1. Hidden Gems of the New York Public Library
The New York Public Library's Stephen A. Schwarzman Building, on the edge of Bryant Park, may seem like an odd place to begin—after all, Patience and Fortitude, the majestic stone lions out front, are one of Manhattan's most iconic duos. But just inside, in the Children's Center, you'll find some smaller critters that are every bit as enchanting: the stuffed tiger, piglet, donkey, kangaroo, and bear that inspired the author A. A. Milne to write the Winnie the Pooh series.
Deeper underground are the Milstein Research Stacks, a climate-controlled, 55,600-square-foot repository that houses over one million books. To navigate the shelves, staff members rely on a 24-car "book train" that swiftly delivers items from the stacks to the upper floors. Cherry-red and emblazoned with the library's logo, each car can carry up to 30 pounds of material at speeds of up to 75 feet per minute. Though the stacks are closed to the public, you can catch glimpses of the book trains in the Rose Main Reading Room.
The new book train system is just one of the library's advancements made necessary by its ever-expanding collection. Keep your eyes peeled for older innovations too, such as the pneumatic tubing system—no longer in use, but still plainly visible in the Bill Blass Catalog Room. 
476 5th Ave, New York, NY 10018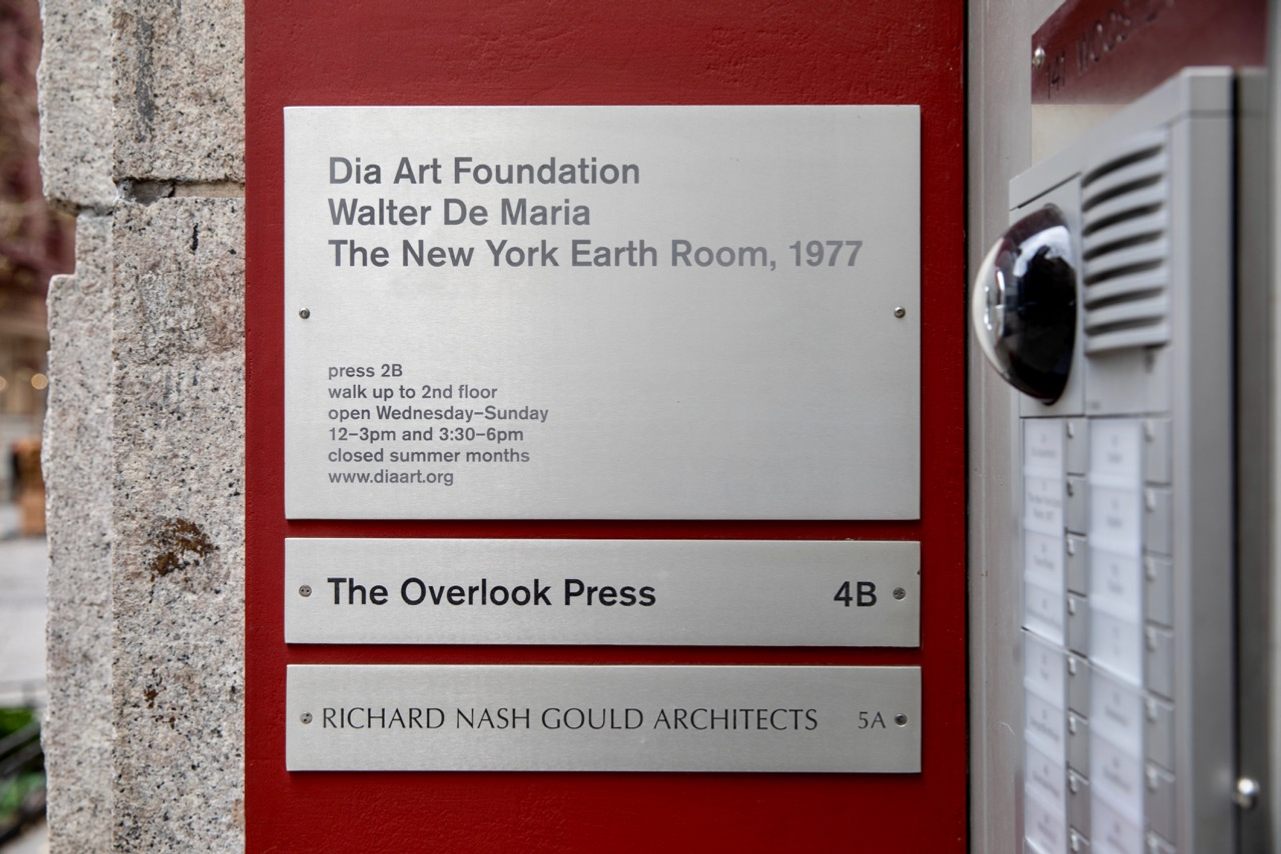 SCULPTURAL SOIL
2. A Loft That Brings the Outside In
It's easy to miss the entrance to The New York Earth Room. You'll need to press a buzzer to gain access to the second-floor space in a Soho office building. Once you're inside, the white-walled, light-filled space is a bit surreal, and rattles the mind and the senses.
Simply put, The New York Earth Room is a 22-inch-deep layer of dirt spread across a 3,600-square-foot gallery. Created by the American artist Walter De Maria in 1977, it has been an unlikely respite for three decades. The soil still smells fresh, because the gallery continues to water it and add fresh deliveries of dirt. Though it's a pleasure to breathe in the scent and marvel at the stark environs, The New York Earth Room's greatest draw might be that, after four decades of rising rents in Soho, it still exists at all.
141 Wooster St, New York, NY 10012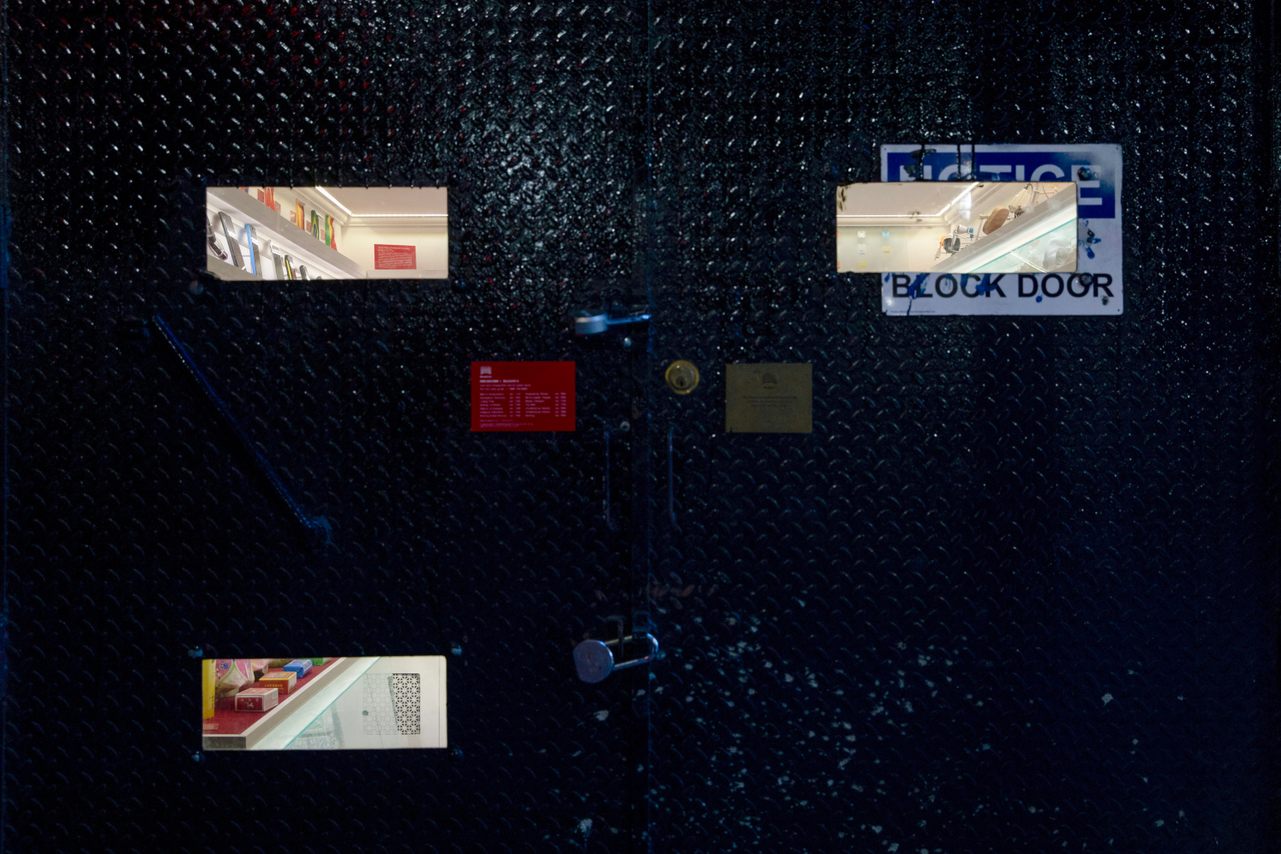 ECLECTIC COLLECTION
3. A Miniature Museum in a Surprising Place
If your taste in art veers toward the eccentric, venture to Tribeca. Tucked into an elevator shaft in a nondescript alleyway, the minuscule Mmuseumm—which can hold only three visitors at a time—is dedicated to "exploring modern humanity and current events through objects from around the world." (Think: A replica of the infamous shoe thrown at George W. Bush during an Iraqi press conference in 2008, or Venezuelan counterfeits of American products.)
Though the museum is closed for the winter season (a new collection of ephemeral artifacts will debut in the spring), Mmuseumm will remain open for private tours. It's also always visible through small viewing windows, which add to its sense of secrecy.
4 Cortlandt Alley, New York, NY 10013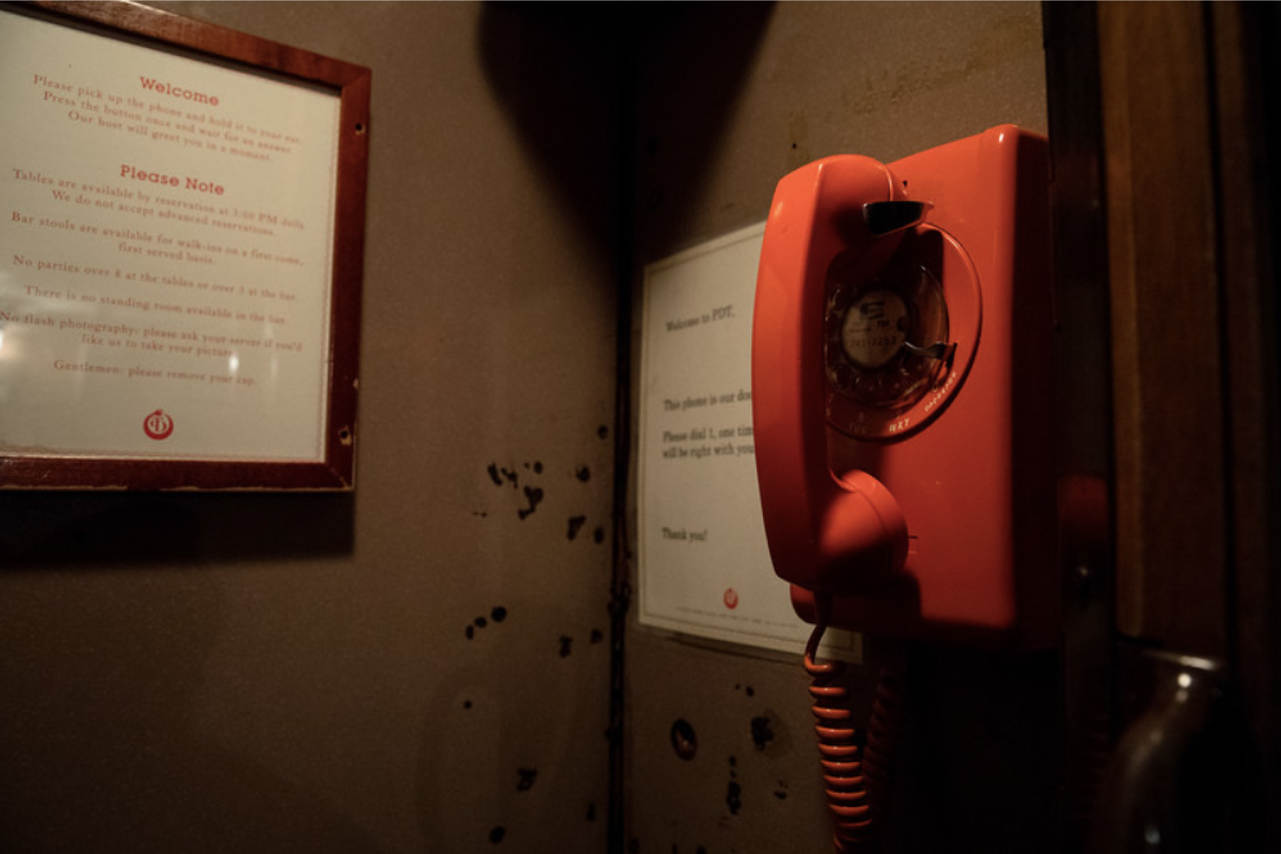 21ST-CENTURY SPEAKEASY
4. Posh Cocktails Inside a Hot Dog Joint
At just 11 years old, Please Don't Tell is one of the oldest in the new wave of New York City's clandestine watering holes. To enter, guests must dial in from a retro phone booth in Crif Dogs, a fast-casual joint dedicated to hot dogs. Then again, knowing the code might not be enough get you in. The bar is pretty popular, and reservations are suggested. A casual drop-in could cost you upwards of four hours' wait time. The elevated cocktail menu, elegant atmosphere, and tongue-in-cheek inaccessibility all contribute to the bar's appeal.
113 St Marks Pl, New York, NY 10009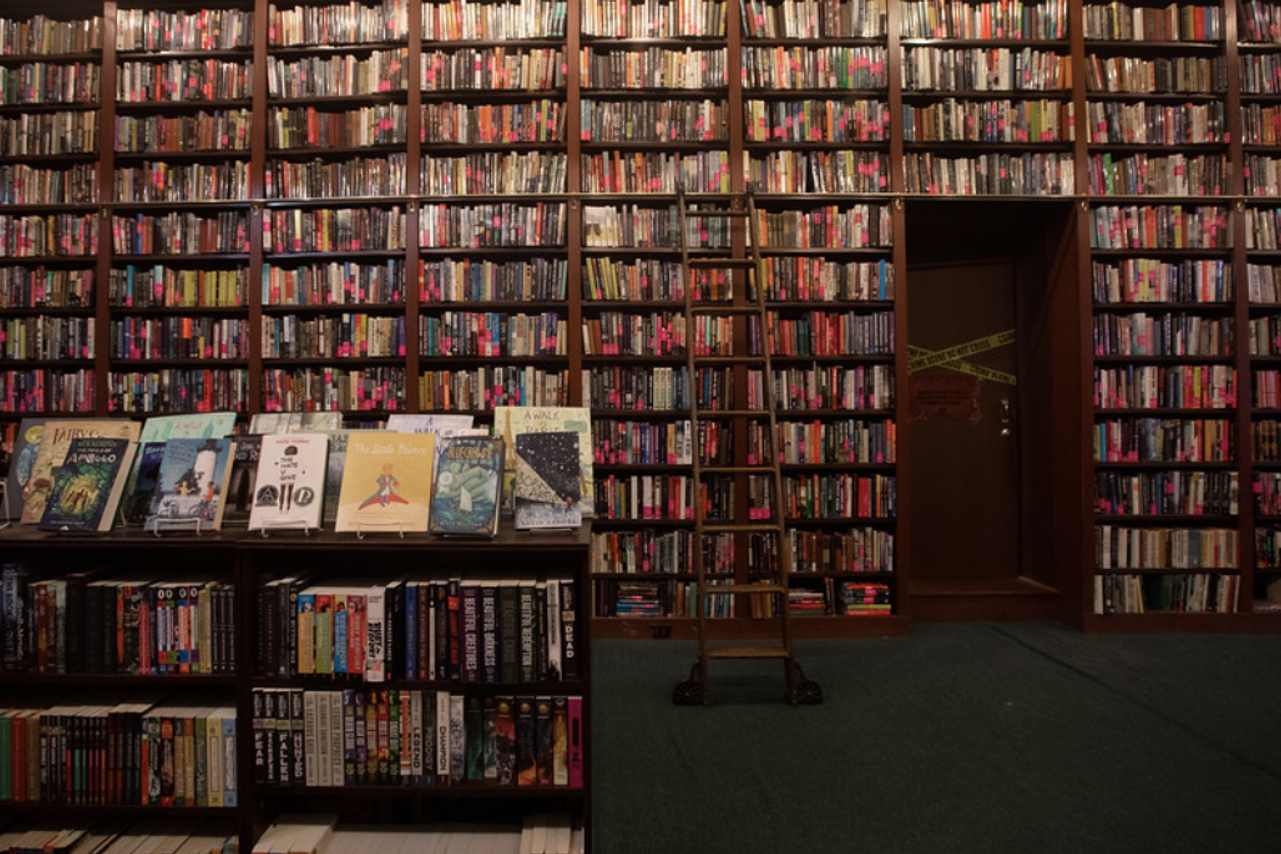 HARDBOILED HARDCOVERS
5. The World's Most Mysterious Bookstore
The Mysterious Bookshop is one of the U.S.'s biggest and oldest shops specializing in crime fiction, detective novels, and espionage thrillers. With an entire section devoted to Sherlock Holmes, it's a pilgrimage site for lovers of mystery. There's no shortage to choose from: Spine-tingling volumes are stacked from floor to ceiling (the shopkeepers have helpfully placed ladders along the walls). 
Behind closed doors (one of which is marked with yellow crime scene tape), you'll also find the former headquarters of the Mysterious Press. Founded in 1975 by Otto Penzler, the small outfit has printed works by literary greats such as Raymond Chandler, James M. Cain, James Ellroy, Ross Thomas, and Patricia Highsmith, and continues to champion the genre today.
58 Warren St, New York, NY 10007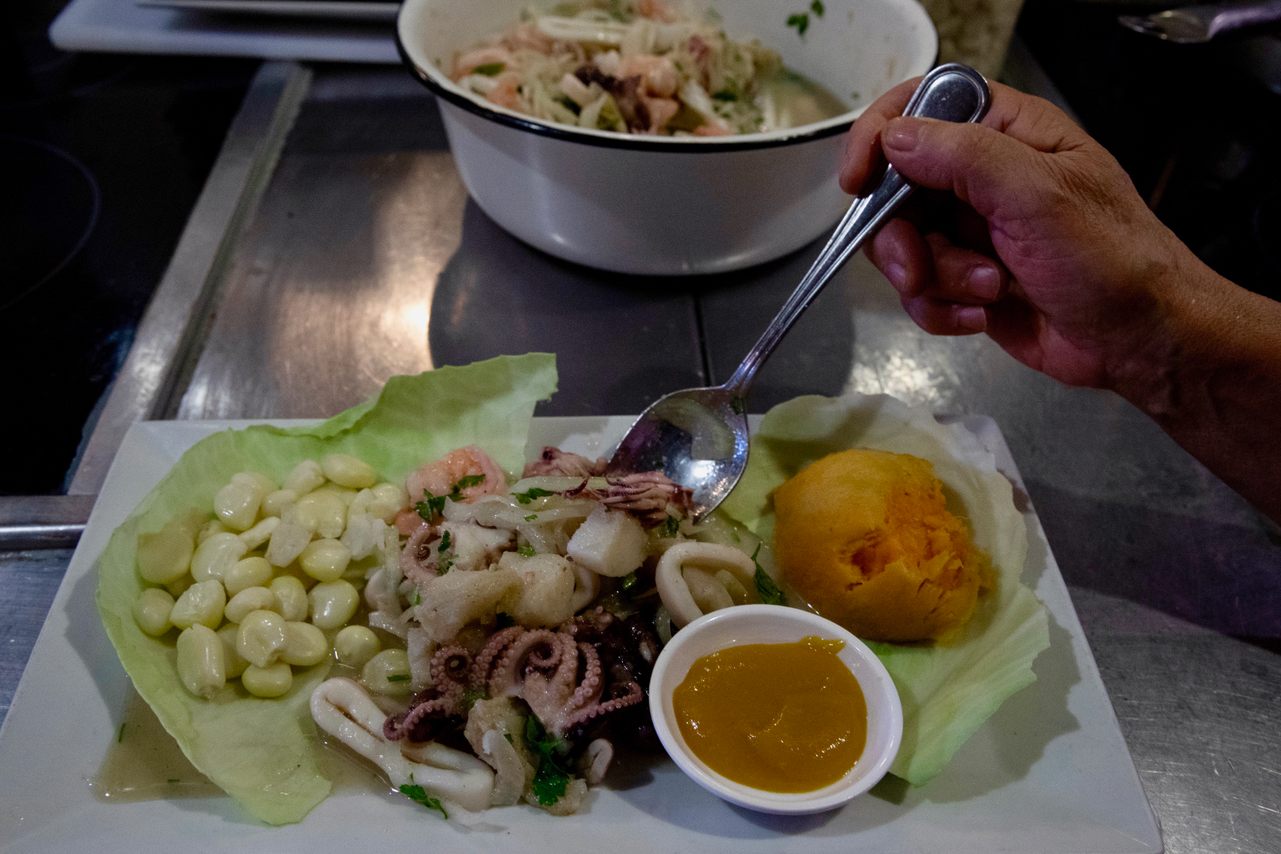 TASTE OF HOME
6. Grandma's Cooking, With an Upscale Twist
Among New Yorkers, it's no secret that the Staten Island Ferry offers spectacular views of the Statue of Liberty. Plenty of tourists take the round-trip ride without ever stepping outside the ferry terminal—but you're missing out if you don't take the short walk to Enoteca Maria to experience their "Nonnas of the World" program.
The concept came about after owner Joe Scaravella lost his mother in the early 2000s. When he opened Enoteca Maria two years later, Scaravella staffed his kitchen with Italian grandmothers, or "nonnas." Since then, the restaurant has expanded its palate, inviting "nonnas" of Japanese, Syrian, French, Bangladeshi, Venezuelan, and Polish descent (to name a few) to create a second menu every night to accompany the restaurant's usual Italian fare. Nonnas frequently collaborate as part of a sous-chef program, which, for example, could pair a woman from Siberia to act a sous-chef for a Japanese "nonna." It's a menu approach that inspires cross-cultural exchange and learning for both the master and apprentice. 
27 Hyatt St, Staten Island, NY 10301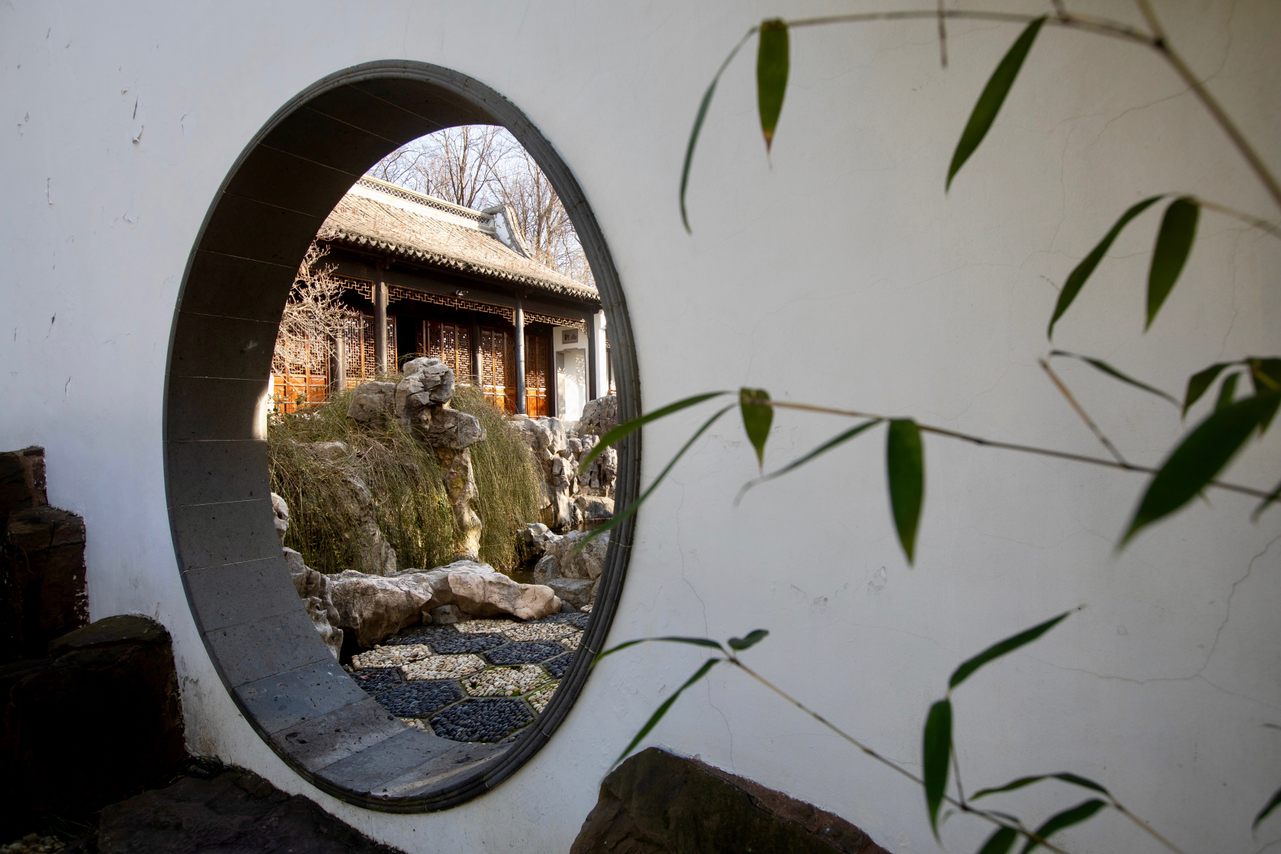 ISLAND OASIS
7. A Ming Dynasty Garden in Staten Island
Just two miles west, there's the Snug Harbor Cultural Center & Botanical Garden, a cluster of historic, 19th-century buildings set in an 83-acre park. Of the 14 gardens on site, the Chinese Scholar's Garden is the largest—and it's one with a fascinating past. 
The garden is a recreation of Ming Dynasty Chinese gardens built between the 12th and 15th centuries. This one began its life in China, where 40 artisans in Suzhou spent a year crafting the garden's components (including its tiles, roofs, and bridges). They then spent another six months assembling the garden in Staten Island using traditional Ming-era techniques. The entire garden was constructed using an interlocking system of Chinese construction. 
The finished product is an earthly paradise, filled with intricate rock formations, ornate wood bridges and pavilions, waterfalls, a koi pond, and meandering paths that lead through bamboo forests. It's meant to inspire the same sort of reflection and serenity that Confucian, Taoist, and Buddhist monks and scholars sought in similar green spaces over the centuries.
1000 Richmond Terrace, Staten Island, NY 10301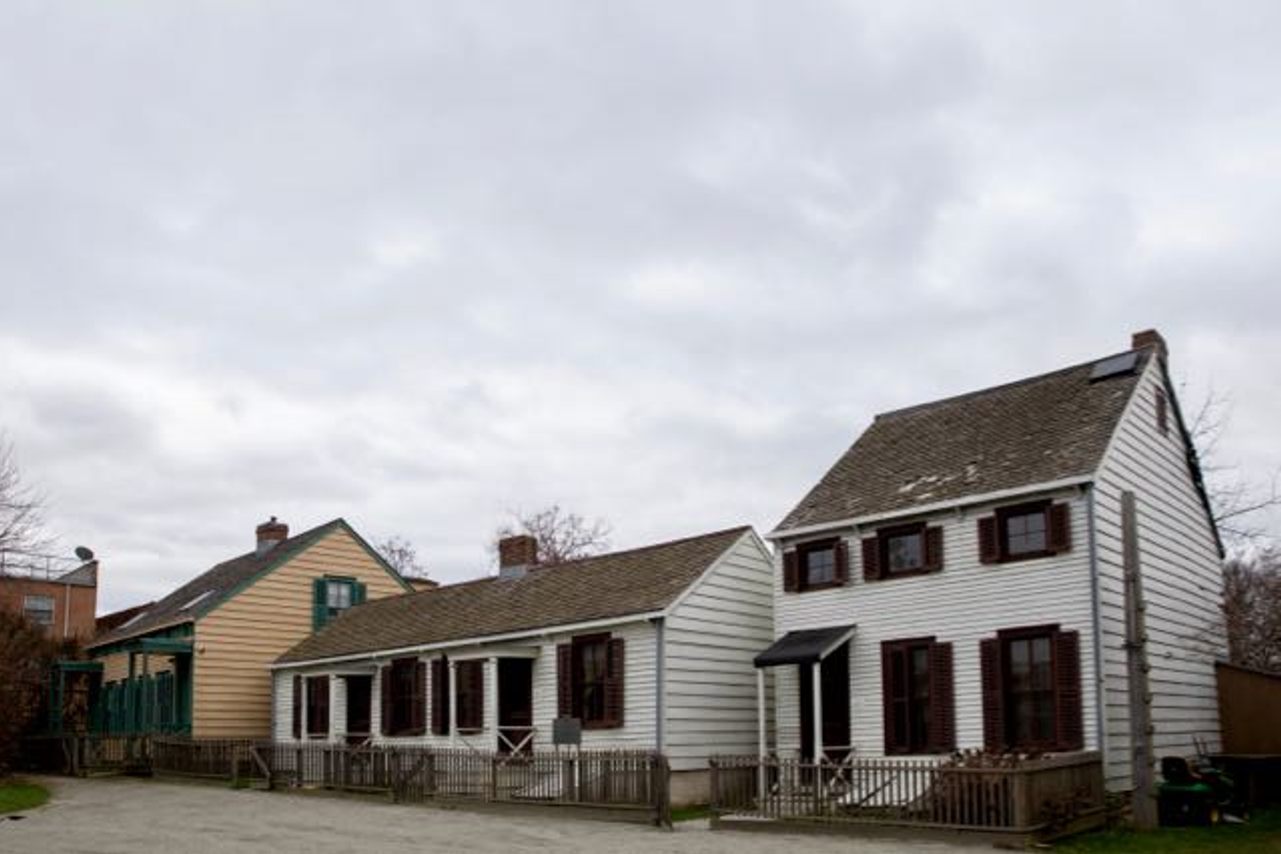 ALMOST-FORGOTTEN FOOTPRINT
8. A Village That Nearly Vanished
Head to Brooklyn, and stop by Weeksville Heritage Center. In the 1850s, Weeksville had churches, schools, and businesses to cater to its population of more than 500 people, including the state's first African-American female doctor and police officer. Today, this is all that remains of one of New York's first free black communities. 
As the area was gradually redeveloped in the late 19th century, the community's history faded into obscurity. Archaeologists and preservationists sprang into action in the 1960s, after a pair of researchers stumbled upon a mention of the community in a history book. Four original structures in present-day Crown Heights had escaped demolition, and these ultimately became the focal points of the Weeksville Heritage Center, which opened in 2014. Today, the center hosts tours of the original homes, a robust collection of relics and research materials, and community-oriented programming.
158 Buffalo Ave, Brooklyn, NY 11213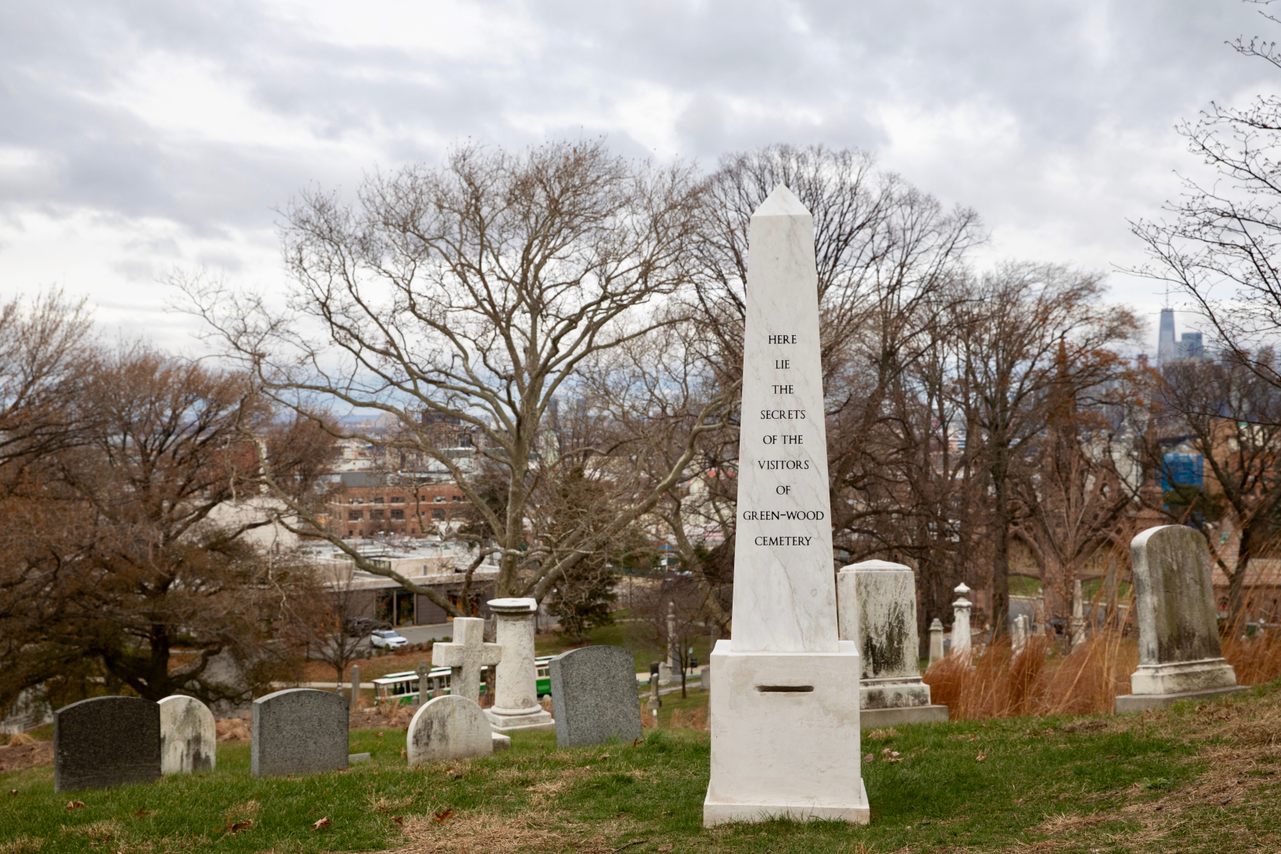 ART OF THE AFTERLIFE
9. Conceptual Art in a Historic Cemetery
Cemeteries hold plenty of secrets about lives and deaths. The French artist Sophie Calle uses this idea as a springboard for her site-specific work, Here Lie the Secrets of the Visitors of Green-Wood Cemetery, an installation in the sprawling South Brooklyn burial ground of the same name. Visitors are invited to write confessions on slips of paper, then deposit them into an obelisk inscribed with the installation's title. The artist has vowed to return periodically to collect and cremate the secrets. 
To find the installation, your best bet is to use the Main Entrance at 25th Street and 5th Avenue. The work is on Bay Grove Hill, at the intersection of Bayside Avenue and Bay Grove Path. (Look for a large family mausoleum.)
500 25th St, Brooklyn, NY 11232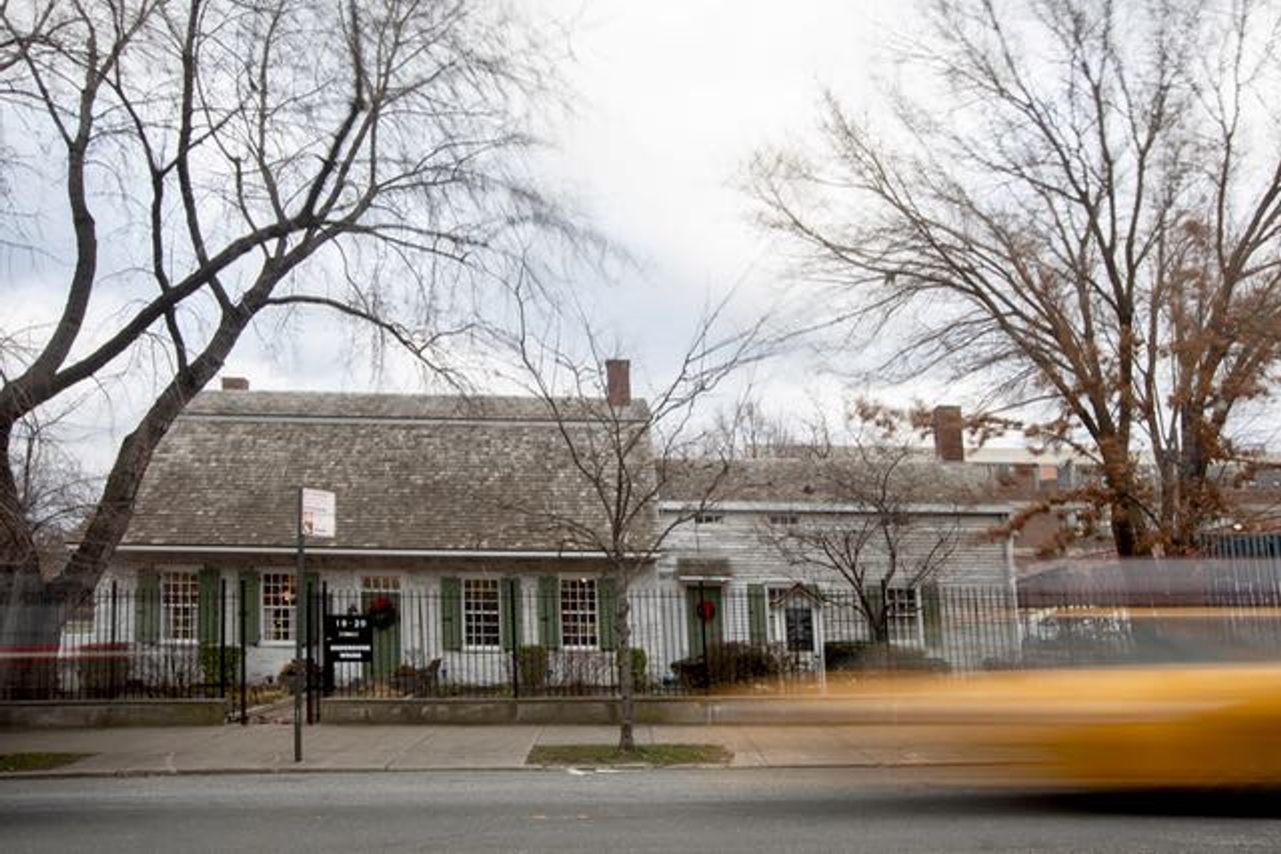 OLD ARCHITECTURE
10. The Centuries-Old Dutch Home in the Middle of Queens
Today, the neighborhoods of Bushwick and Ridgewood may call to mind bars, galleries, Michelin-starred eateries, and warehouse parties. On the border between them, you'll also find a much older fixture—the Vander Ende Onderdonk House, the earliest Dutch colonial stone house still standing in New York City. Built in 1709, the small home, which is now a museum, is a rare remnant of Queens' pastoral past. Drop by to peek in on original details such as brick chimneys and exposed posts and beams.
1820 Flushing Avenue, Ridgewood, NY 11385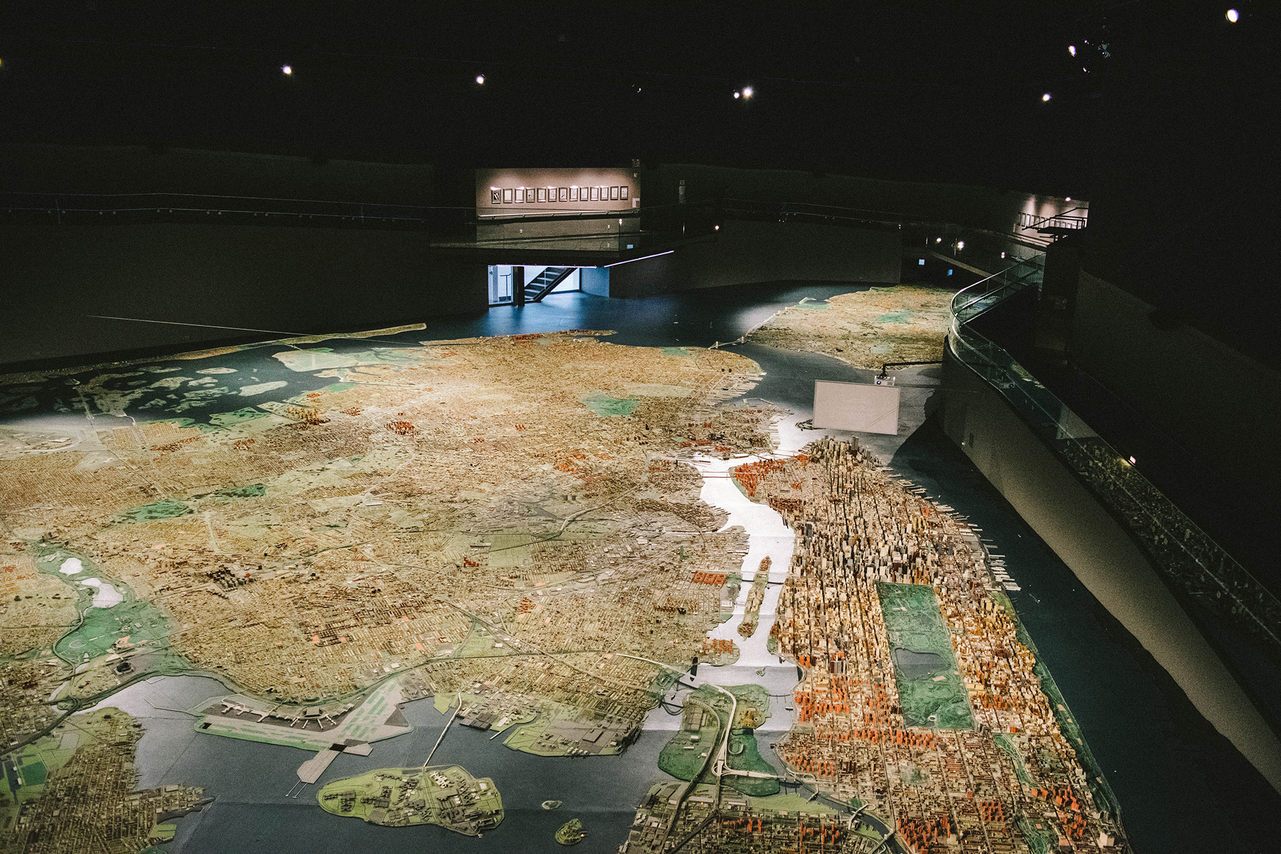 CARTOGRAPHIC CURIO
11. The Big City in Miniature
Travel deeper into Queens and head to Flushing Meadows–Corona Park. It's full of wonders, such as the monumental, decaying remains of structures built for the 1964 World's Fair—but you're here to enter the Queens Museum and marvel at one of the World's Fair sights that is still going strong. The Panorama of the City of New York, made for the same 1964 expo, is painstakingly detailed. A 9,335-square-foot model of the Big Apple, the Panorama spans all five boroughs with remarkable accuracy. (It got a makeover in the 1990s, and now contains a model of every building standing in the city in 1992.) Even its original incarnation was exhaustive: It took three years to make, with input from around 100 architectural model-makers.
New York City Building, Corona, NY 11368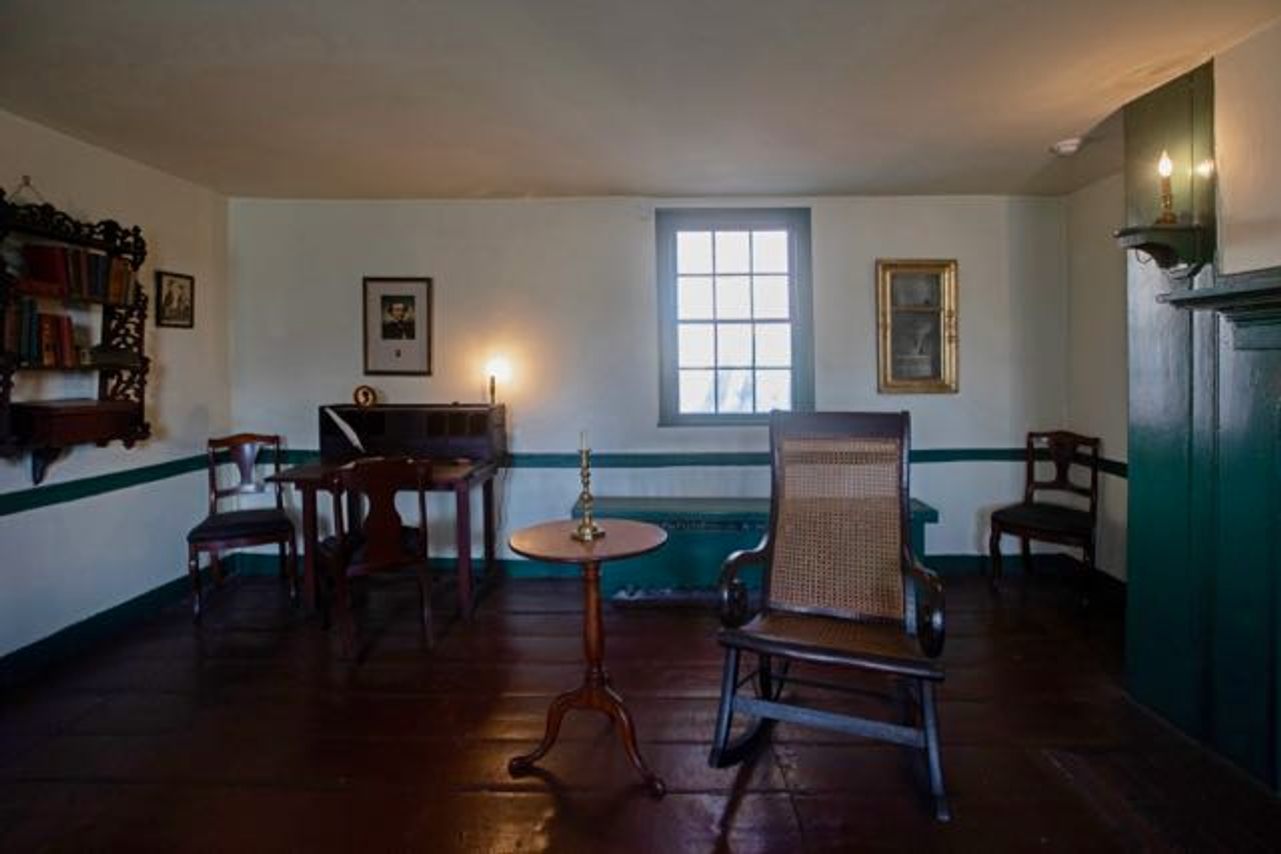 LITERARY LANDMARK
12. Edgar Allan Poe's Cozy Cottage
In the early 19th-century, when the Bronx was a rural area that promised fresh air and plenty of light, Edgar Allan Poe and his wife, Virginia, made a home there for the sake of her health. (Time outdoors was often prescribed as a cure for tuberculosis.) It was in this small house that Poe wrote the famous poem "Annabel Lee," a melancholic work that bemoans the death of a lover.
Eventually, the building's owners tired of the stream of Poe fans who had begun to show up by the early 20th century, and the building faced the threat of demolition. Instead, the cottage was moved across the street and restored to its original condition. Visitors are welcome to tour the humble abode (open Thursday through Sunday) to get a feel for the place where Poe spent some of the last years of his life. Don't miss Virginia's bed and Poe's rocking chair.
2640 Grand Concourse, Bronx, NY 10458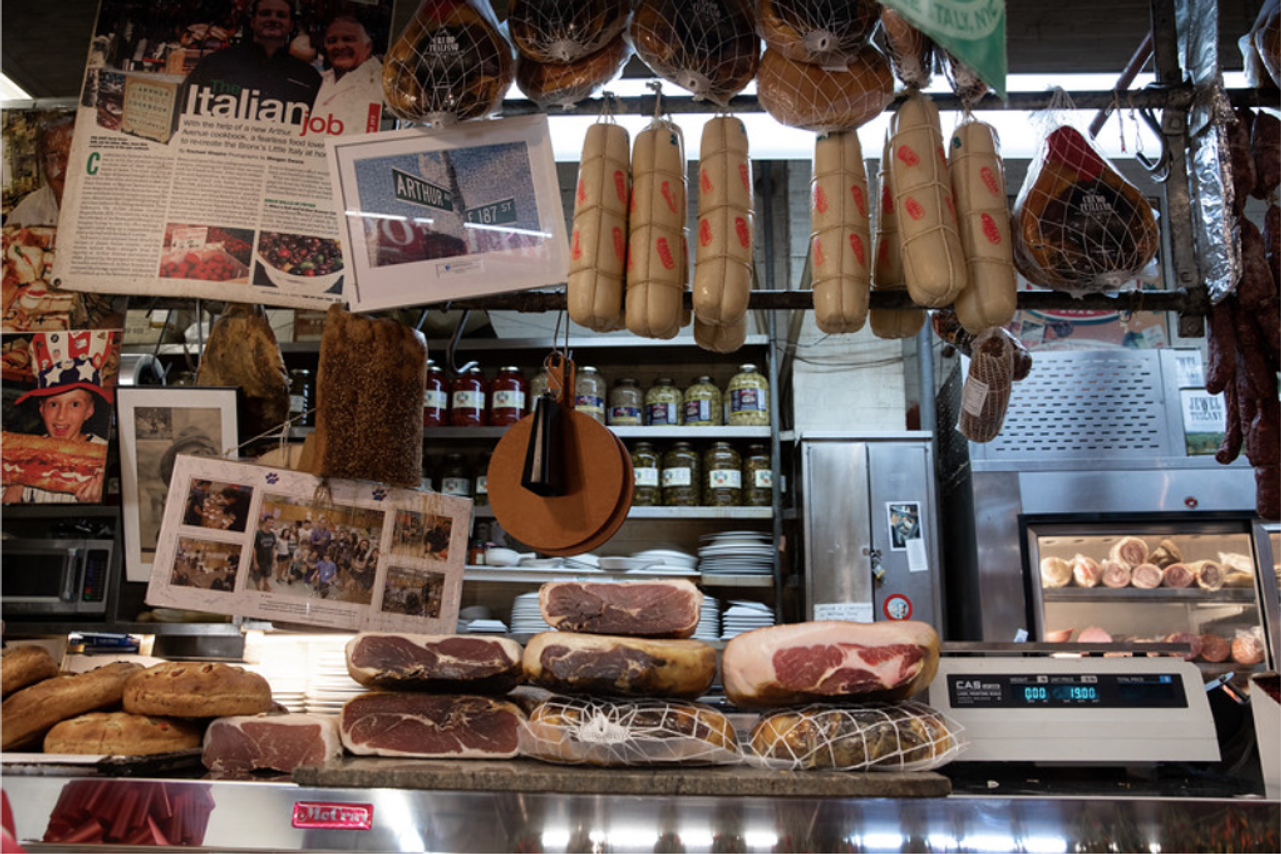 OLD-WORLD EATS
13. New York's Other Little Italy
The Bronx's Little Italy is just as delightful and delicious as its famous cousin in Manhattan. Amble along Arthur Avenue, tasting seafood, pastries, pasta, and more at intergenerational, family-run businesses along the way.
The neighborhood's Italian history began in the 1890s, when New York was experiencing a wave of Italian immigration. With ample jobs available at the newly constructed New York Botanical Garden, Bronx Zoo, and the Jerome Park Reservoir, new arrivals flocked to the Bronx. It offered a cleaner, quieter alternative to the already established Italian neighborhoods in East Harlem and Lower Manhattan.
Arthur Avenue Retail Market, an enclosed market with around 10 vendors, may be the best place to experience all of the neighborhood's flavors at once. Many of the establishments have been open for decades. Make sure to stop by Mike's Deli, the market's most well-known purveyor of cured meats, cheeses, oils, and pasta, which has been in business for over 50 years.
2344 Arthur Ave, Bronx, NY 10458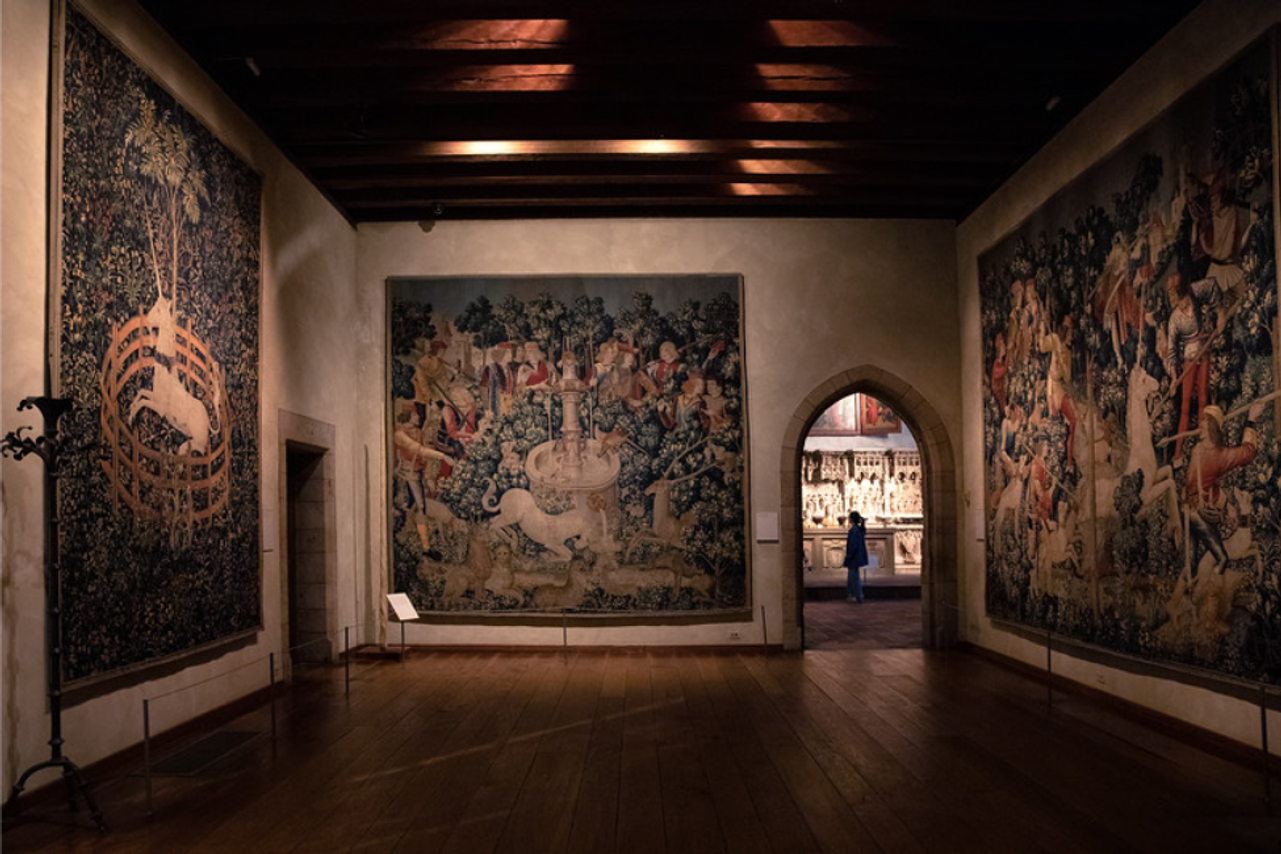 MEDIEVAL MENAGERIE
14. Mythical Creatures of the Met
End your New York journey back in Manhattan, where you began—but this time, up in a monastic building in bucolic Fort Tryon Park. While The Metropolitan Museum of Art's more-famous building on Fifth Avenue has a collection spanning continents and thousands of years, The Cloisters, located more than 100 blocks north, is solely devoted to Medieval art. One of its jewels is The Unicorn in Captivity, an ornate tapestry depicting a handsome animal resting in a pen.
Stunning as the simple depiction is, the real draw is the narrative literally spun into the seven wall-hangings that occupy the room. The image of the solo unicorn is just one in a series of tapestries that tell the story of a ferocious hunt for the beast.
The tapestries' unknown provenance only adds to their appeal. Scholars estimate that they were created over 500 years ago, likely in Belgium. Their makers remain anonymous, having eluded art historians and admirers for centuries.
99 Margaret Corbin Dr, New York, NY 10040
This post is promoted in partnership with NYC & Company, the official destination marketing organization for the five boroughs of New York City. Head here to discover more secrets of NYC.