All
United States
Maine
Biddeford
The Atlas Obscura Guide To
Biddeford
2 Cool, Hidden, and Unusual Things to Do in Biddeford, Maine
Updated January 22, 2020
Unusual Attractions in Biddeford
Cool Places to Eat & Drink in Biddeford
In partnership with KAYAK
Plan Your Trip
In partnership with GetYourGuide
Unforgettable Experiences Nearby
Atlas Obscura Itineraries
Gastro Obscura's Guide to Eating Through Maine
While lobsters, blueberries, and whoopie pies certainly come to mind when thinking about the edible wonders of Maine, they're also just the tip of the iceberg. Stick to the headliners and you'll miss out on some other uniquely Maine food and drink. Within the 3,500 miles of tidal coast, the quaint mountain towns, and nature-adjacent cities that make up the Pine Tree State, you'll encounter off-the-beaten-path culinary settings including the only food truck park in New England, a Deer Isle sculpture park that sells jams and jellies, and a James Beard-nominated eatery operating out of a 100-year old dining car. You'll meet one-of-a-kind food figures like the speech pathologist running a flour mill out of a former jailhouse, or an Amish deli run by a military-man-turned-chef out of a log cabin without electricity. And you'll taste some of Maine's lesser-lauded flavors, from seaweed jerky to maple syrup brandy and blueberry port. So do enjoy Maine's revered blueberries, seafood, and baked goods. Just remember the myriad culinary curiosities also waiting in the wing for you.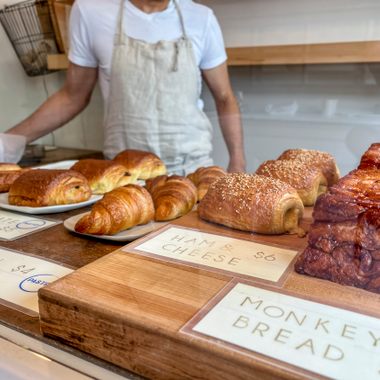 Explore Biddeford, Maine
Biddeford Leaderboard
Places Added
Places Edited
Join the Ranks!
Improve the Atlas with edits and photos.
Places Visited
Join the Ranks!
Visit a place in Biddeford.
Recent Biddeford Activity
See Fewer Ads
Become an Atlas Obscura member and experience far fewer ads and no pop-ups.
Learn More