All
United States
Florida
Key Largo
The Atlas Obscura Guide To
Key Largo
4 Cool, Hidden, and Unusual Things to Do in Key Largo, Florida
Updated December 12, 2022
Unusual Attractions in Key Largo
In partnership with KAYAK
Plan Your Trip
In partnership with GetYourGuide
Unforgettable Experiences Nearby
Atlas Obscura Itineraries
4 Underwater Wonders of Florida
You probably know that Florida is famous for its shorelines, from the shell-stacked beaches of Sanibel Island to the music-soaked swaths of Miami. But many of the Sunshine State's coolest attractions rarely see the light of day—they're fully underwater. Here are some of the state's strangest and most spectacular sites, beyond the beach, and below the surface.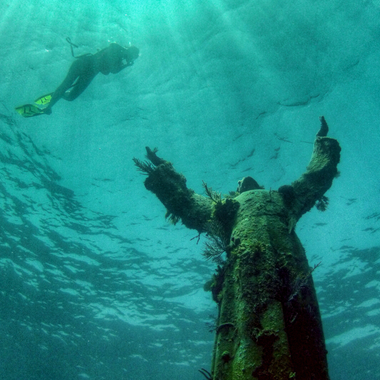 Explore Key Largo, Florida
Key Largo Leaderboard
Places Added
Places Edited
Join the Ranks!
Improve the Atlas with edits and photos.
Places Visited
Join the Ranks!
Visit a place in Key Largo.
Recent Key Largo Activity
See Fewer Ads
Become an Atlas Obscura member and experience far fewer ads and no pop-ups.
Learn More