All
United States
Colorado
Antonito
The Atlas Obscura Guide To
Antonito
3 Cool, Hidden, and Unusual Things to Do in Antonito, Colorado
Updated November 21, 2023
Unusual Attractions in Antonito
In partnership with KAYAK
Plan Your Trip
In partnership with GetYourGuide
Unforgettable Experiences Nearby
Atlas Obscura Itineraries
Discover the Secrets of Colorado's Mountains and Valleys
Between all the world-class kayaking, hiking, and biking available in Colorado, you're bound to find adventure-lovers around every corner this summer. But sometimes, what you really want is wide-open spaces, quiet vistas, and your footprints as your only company. In short, you want adventure on the secluded side. Luckily, in Colorado, there's no shortage of hidden wonder. This itinerary will take you to a pristine mountain-top lake, under a triple waterfall, through majestic peaks on a historic railway, and over an iconic mountain pass on the state's oldest aerial tram. There's solitude to be found on this trip, but there's also the thrill of finding some of Colorado's best kept secrets. If you're headed into the backcountry, follow these tips to stay safe and Do Colorado Right.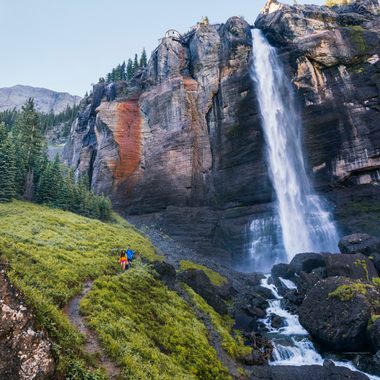 Explore Antonito, Colorado
Antonito Leaderboard
Places Added
Places Edited
Join the Ranks!
Improve the Atlas with edits and photos.
Places Visited
Join the Ranks!
Visit a place in Antonito.
See Fewer Ads
Become an Atlas Obscura member and experience far fewer ads and no pop-ups.
Learn More