All
United States
Louisiana
New Iberia
The Atlas Obscura Guide To
New Iberia
2 Cool, Hidden, and Unusual Things to Do in New Iberia, Louisiana
Updated July 17, 2016
Unusual Attractions in New Iberia
In partnership with KAYAK
Plan Your Trip
In partnership with GetYourGuide
Unforgettable Experiences Nearby
Atlas Obscura Itineraries
Sink Into 7 of Louisiana's Swampiest Secrets
Louisiana has long had a complex relationship with the wet world. Chitimacha, Choctaw, and Atakapa peoples built communities among the knobby knees of bald cypress trees; French fur traders and pirates eventually made their own marks. Later still, modern engineers attempted to corral waters with levees and dams, or to reclaim land where there had been none. Across the 50,000-odd square miles that make up the state, troves of special places are becoming concealed by rising water. Here are seven places water has revealed or covered up.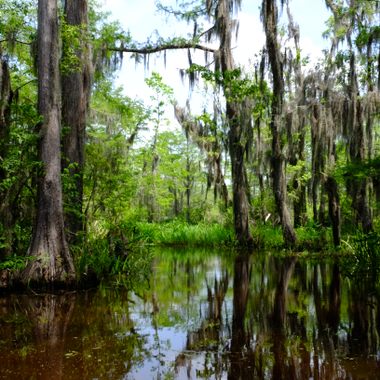 Explore New Iberia, Louisiana
New Iberia Leaderboard
Places Added
Places Edited
Join the Ranks!
Improve the Atlas with edits and photos.
Places Visited
Join the Ranks!
Visit a place in New Iberia.
Recent New Iberia Activity
See Fewer Ads
Become an Atlas Obscura member and experience far fewer ads and no pop-ups.
Learn More