All
United States
Colorado
Trinidad
The Atlas Obscura Guide To
Trinidad
3 Cool, Hidden, and Unusual Things to Do in Trinidad, Colorado
Updated October 4, 2023
Unusual Attractions in Trinidad
In partnership with KAYAK
Plan Your Trip
In partnership with GetYourGuide
Unforgettable Experiences Nearby
Atlas Obscura Itineraries
9 Hidden Wonders in Eastern Colorado
Colorado is known for its towering mountains adorned with wildflowers, waterfalls, and endless hiking trails; however, some of its best kept secrets lie on the eastern half of the state. This adventure will take you to the furthest reaches of Colorado's beautiful prairie and up into the pristine foothills of the Wet Mountains - all places seldom visited and teeming with intrigue. The locations below have been hand-picked for their uniqueness and ability to inspire you to journey through time via some of Colorado's most obscure and interesting haunts found on the high plains.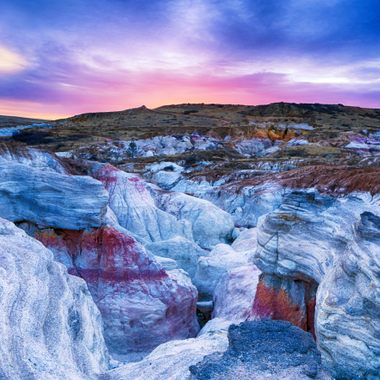 Explore Trinidad, Colorado
Trinidad Leaderboard
Places Added
Places Edited
Join the Ranks!
Improve the Atlas with edits and photos.
Places Visited
Join the Ranks!
Visit a place in Trinidad.
See Fewer Ads
Become an Atlas Obscura member and experience far fewer ads and no pop-ups.
Learn More