All
United States
Arizona
Tucson
The Atlas Obscura Guide To
Tucson
34 Cool, Hidden, and Unusual Things to Do in Tucson, Arizona
Updated August 15, 2023
Unusual Attractions in Tucson
Cool Places to Eat & Drink in Tucson
In partnership with KAYAK
Plan Your Trip
In partnership with GetYourGuide
Unforgettable Experiences Nearby
Atlas Obscura Itineraries
Taste of Tucson
The people of Tucson have been eating off the land for 4,100 years. From grains to livestock to produce introduced by missionaries in the 1600s, this UNESCO City of Gastronomy is home to some of the oldest farmland in North America. What once was old is new again in The Old Pueblo where ancient flavors are found in nearly every dish — trendy to traditional.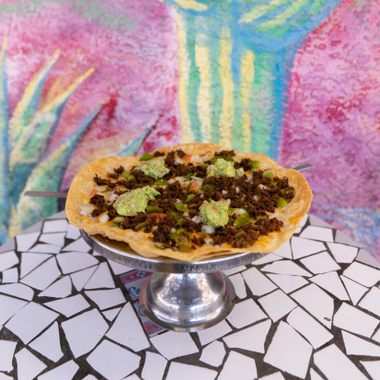 Explore Tucson, Arizona
Tucson Leaderboard
Places Added
Places Edited
Join the Ranks!
Improve the Atlas with edits and photos.
Places Visited
See Fewer Ads
Become an Atlas Obscura member and experience far fewer ads and no pop-ups.
Learn More