All
United States
Michigan
Detroit
The Atlas Obscura Guide To
Detroit
48 Cool, Hidden, and Unusual Things to Do in Detroit, Michigan
Updated October 4, 2023
Unusual Attractions in Detroit
In partnership with KAYAK
Plan Your Trip
In partnership with GetYourGuide
Unforgettable Experiences Nearby
Atlas Obscura Itineraries
7 Mechanical Marvels in Michigan
Michigan is famous for its steep, sweeping sand dunes, freckling of lakes, and unique fossils—but across the state, you'll find slews of automated wonders, past and present. From old animatronic toys to the ruins of early assembly lines, here are seven places to be dazzled by industry.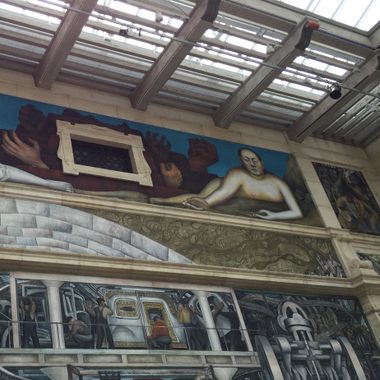 Explore Detroit, Michigan
Detroit Leaderboard
Places Added
Places Edited
See Fewer Ads
Become an Atlas Obscura member and experience far fewer ads and no pop-ups.
Learn More