All
United States
Texas
San Antonio
The Atlas Obscura Guide To
San Antonio
40 Cool, Hidden, and Unusual Things to Do in San Antonio, Texas
Updated March 23, 2023
Unusual Attractions in San Antonio
Cool Places to Eat & Drink in San Antonio
In partnership with KAYAK
Plan Your Trip
In partnership with GetYourGuide
Unforgettable Experiences Nearby
Atlas Obscura Itineraries
7 Creative Ways to Take in San Antonio's Culture
If you're planning a trip to San Antonio, all signs will point you to the Riverwalk, the most-visited tourist destination in the whole state. And while the area offers countless bars, restaurants, and shops, the city is host to a wide array of cultural gems, waiting in plain sight. Whether it's visiting gorgeous missions, touring sculpture gardens, or immersing yourself in African-American history, San Antonio contains fascinating excursions that will brighten up any trip.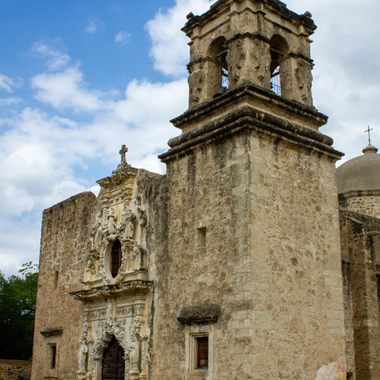 Explore San Antonio, Texas
San Antonio Leaderboard
Places Added
Places Edited
Places Visited
Recent San Antonio Activity
Stories About San Antonio
See Fewer Ads
Become an Atlas Obscura member and experience far fewer ads and no pop-ups.
Learn More