All
United Kingdom
The Atlas Obscura Guide To
United Kingdom
2,873 Cool, Hidden, and Unusual Things to Do in the United Kingdom
Updated December 6, 2023
Countries & Constituents

Top Countries & Constituents

All Countries & Constituents
Unusual Attractions in United Kingdom
Cool Places to Eat & Drink in United Kingdom
In partnership with KAYAK
Plan Your Trip
In partnership with GetYourGuide
Unforgettable Experiences Nearby
Atlas Obscura Trips
Scotland : Highland Clans and the Trail of Tartan
Culture, history, and scenery with a globe-trotting bagpiper.
Learn More
Atlas Obscura Itineraries
Hidden Edinburgh
Crowds clog Edinburgh's Royal Mile, the main artery between Edinburgh Castle and Holyrood Palace. The road is dotted with stores selling Nessie trinkets and lined with bagpipers and street performers pulling off dazzling tricks. But look beyond the tartan tourist traps, and you'll discover tucked-away gardens, remnants of the city's medieval past, and much more.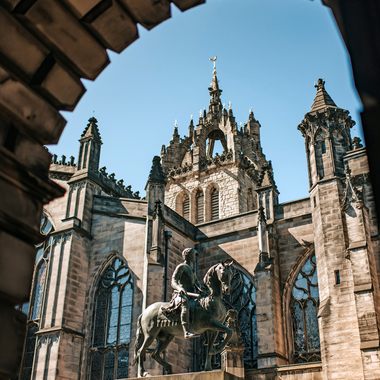 Explore the United Kingdom
The United Kingdom Leaderboard
Recent United Kingdom Activity
Stories About the United Kingdom
See Fewer Ads
Become an Atlas Obscura member and experience far fewer ads and no pop-ups.
Learn More