All
United States
Texas
Amarillo
The Atlas Obscura Guide To
Amarillo
5 Cool, Hidden, and Unusual Things to Do in Amarillo, Texas
Updated July 3, 2022
Unusual Attractions in Amarillo
In partnership with KAYAK
Plan Your Trip
In partnership with GetYourGuide
Unforgettable Experiences Nearby
Atlas Obscura Itineraries
10 Art Installations That Prove Everything's Bigger in Texas
There's a time-tested saying about things being large in Texas—and it certainly holds true for the state's artworks, many of which are so huge or sprawling they could only reasonably live outdoors. Across the vast expanse of the Lone Star State are artistic testaments to some of the area's oddest characters and stories.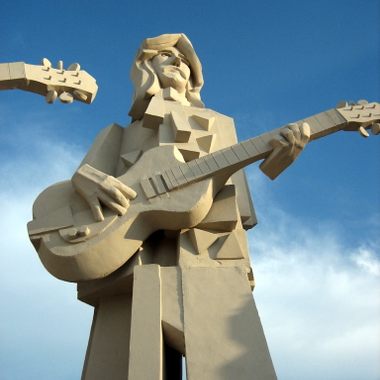 Explore Amarillo, Texas
Amarillo Leaderboard
Places Added
Places Edited
Join the Ranks!
Improve the Atlas with edits and photos.
Places Visited
Join the Ranks!
Visit a place in Amarillo.
See Fewer Ads
Become an Atlas Obscura member and experience far fewer ads and no pop-ups.
Learn More