This Family-Run RV Museum Offers a Glimpse into the Motor Homes of Yore
The Jack Sisemore Traveland RV Museum in Amarillo, Texas houses one of the largest collections of restored RVs in the country.
On a Monday morning in June, Trent Sisemore went out for a jog while vacationing in California. His phone wouldn't stop ringing. By noon, the Amarillo, Texas, native had already fielded about a dozen calls from curious travelers wanting to take a glimpse of his family's RV collection back home.
"People come from all over the world, every week," Sisemore says. On this day, the callers rang up from Skokie, Illinois; Seattle, Washington; Odessa, Texas; Albuquerque, New Mexico.; and half a dozen more. "This is my cell phone, and people have called from all of those places just this morning while I was out running on the beach."
Trent, 61, and his father, Jack, 80, planted the seeds for the Jack Sisemore Traveland RV Museum in Amarillo in 1975. Today the 20,000-square-foot facility houses a rotating collection of over 20 vintage motorhomes, campers, and trailers, plus nearly 40 Harley-Davidson motorcycles, racecars, classic cars, and tons of road transportation memorabilia.
In 1974, Trent started working at his dad's gas station. He was 14 years old. "We started renting motorhomes [from the gas station], and it just got to be such a big business that we started a dealership," he says. "I was his only employee, but we've really been partners from day one, 47 years."
In 1975, they moved the dealership to a new location and soon thought it would be fun to restore unusual RVs that held historic significance. They sold motorhomes throughout the year and, come winter, restored the old RVs, housing them in a 15,000-square-foot storage facility behind the dealership.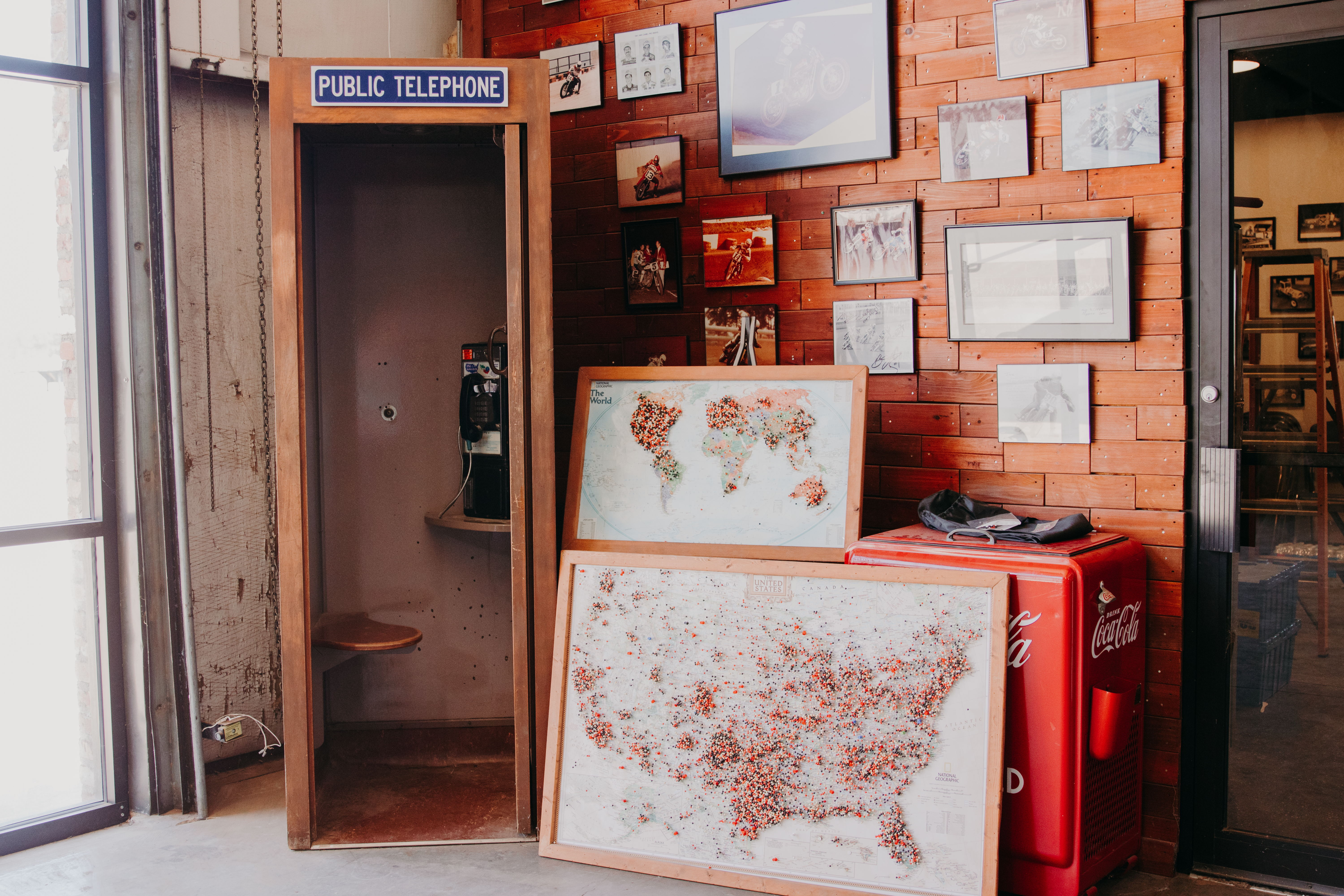 By 1995, they had a decent collection, and Trent suggested opening the collection to customers who were waiting to get their coaches serviced. It took off. To wit: A few years back, Trent put out a framed map of the world and a can of pins. Today, that map is completely full of pins from visitors from over 100 countries and six continents. "It was just a phenomenon that needed to happen," he says. "It just took on a life of its own. People love nostalgia and the culture of the American road."
Five years ago, they sold their dealership business to Camping World, and relocated the museum to a storage facility about 8 miles south of Amarillo, where it is today. The museum now houses the bus from the 2006 film RV with Robin Williams. "That's what everybody loves to see," Sisemore says. "I would guess it's the number one attraction."
But there are other showstoppers, too, like the oldest Airstream in the world, a vintage 1935 Torpedo. "It's the only Airstream Torpedo left," Sisemore says. The trailer had been in the same family for over 80 years.
The first Itasca motorhome built by Winnebago in 1975 is also in the collection. "That one is completely original, with 6,000 miles on it," he said. Another draw with historic Hollywood significance is the 1976 FMC motorcoach used by famed make-up artist Max Factor.
Years ago, the Sisemores teamed up with the Amarillo Area Motorsports Hall of Fame and Museum, which didn't have enough space to house its collection of vintage racecars. "There's lots of racecars [here], too, from soapbox derby to Grand Champion cars, and other rare cars," Sisemore said.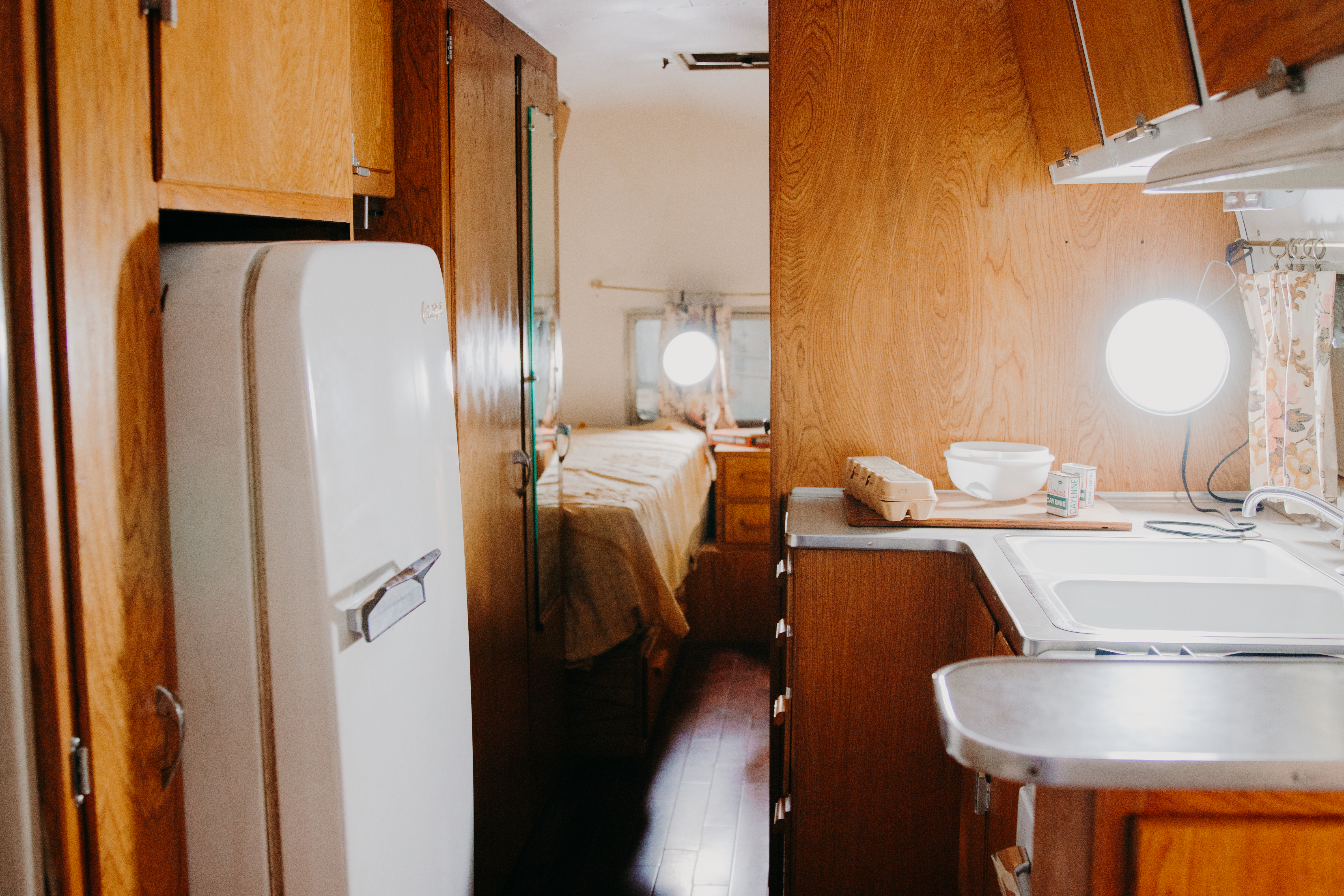 The museum is also a walk through time. "If an RV is from 1930, it's going to have 1930s-era crackers in it," Sisemore says. "Everything is staged like it would have been in the middle of that period."
"I am 61 years old now, and I go to a lot of vintage rock concerts," he says. "I love the music, but more than that, I love feeling like I'm in high school. When people go in the RV museum, and they walk in a trailer, that's like they took a vacation with their family when they were kids. For that moment in time, it takes them back to that place. And it gives them that moment that they remember."
///
Jack Sisemore Traveland RV Museum, 14501 Interstate Hwy 27, Amarillo, TX
Free admission. Open Thursday-Saturday, 10 a.m. to 3 p.m., April through mid-October, except on major holidays.