12 Chamber Pots You Can Buy Right Now
From the gold-laden to the practical, a chamber pot for every person who never knew they needed one.
We all know and dread the feeling. The sharp pang felt in the middle of the night that tells you your body needs relief right now. You lie in bed, trying to make sense of the world in that stage between sleep and consciousness. You consider risking a UTI just to avoid getting up and tumbling towards the bathroom, often missing the light, cursing the glass of water that quenched your thirst before you fell asleep.
Perhaps the solution to this horrid scenario lies in the wisdom (or lack of technology) of the past. That's right, we're talking about the tool that allowed you to have a bathroom right in your bedroom—sometimes, right under your bed: the chamber pot.
Throughout history and around the world, chamber pots have been used as an elegant portable toilet. They were a convenient alternative to outhouses, especially in the middle of the winter, when going out in the cold to heed the call of nature was even more unappealing than a midnight restroom excursion.
Today, versions of chamber pots continue to be used, mostly in rural areas of countries like China and North Korea, where indoor plumbing is expensive and still uncommon. In the western world, they are used to potty train children— though we keep them outside the bedroom and inside the bathroom.
But why would anyone who doesn't need to want a chamber pot? Maybe you're a New Yorker whose cheap rent comes with the tradeoff of not having a bathroom. Maybe you're looking for a very cool and unique last-minute Christmas present for that friend who is hard to impress. Maybe you want to start trying new things in the new year, and sometimes old is the best way to do new. Whatever it is, we have come to help you meet a need you never knew you had, and have compiled a list of chamber pots you could own in just a few clicks. From the intricate and elegant to the purely whimsical, you'll have a hard time resisting purchasing them right on the spot.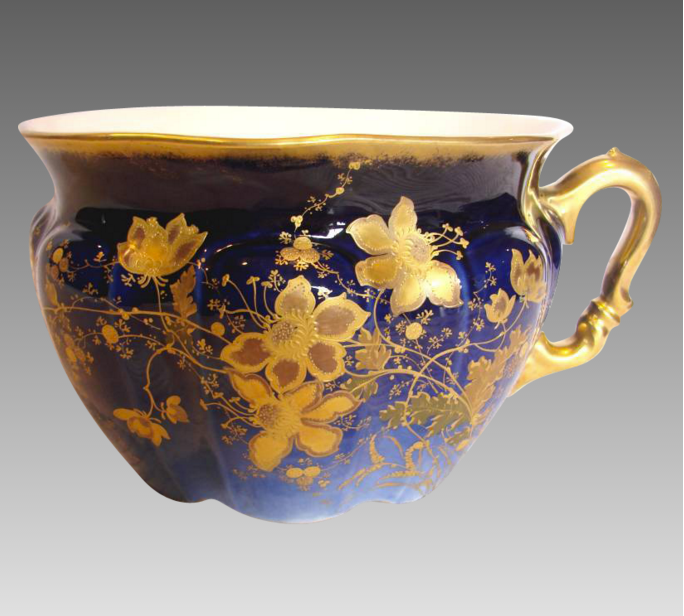 This beautiful chamber pot is perfect for the person who truly wants to treat themselves to a luxurious experience. Well, as luxurious as you could get in the late 19th century. Painted in royal blue, it has enameled gold flowers, and gold painted handle and ridges. The intricate details are hand painted and will make you feel like French royalty.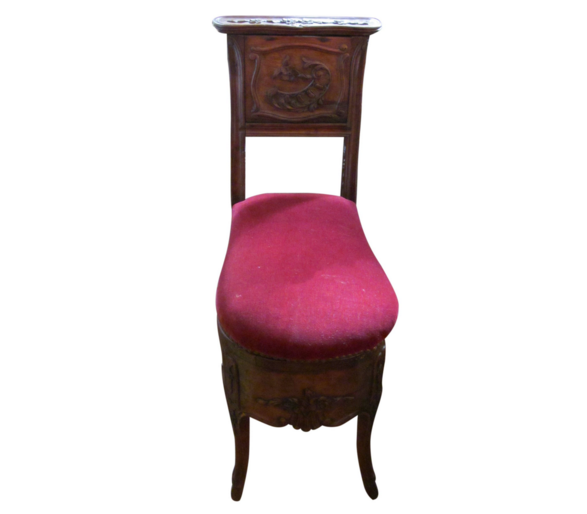 So you want to try using a chamber pot but you're still not ready to tell your friends and family? Buy this coy chamber pot that can pass as a regular Victorian chair. Your loved ones will think you developed an interest in collecting vintage furniture and might even admire your beautiful acquisition. Just make sure you don't let them sit on it or your cover might be blown.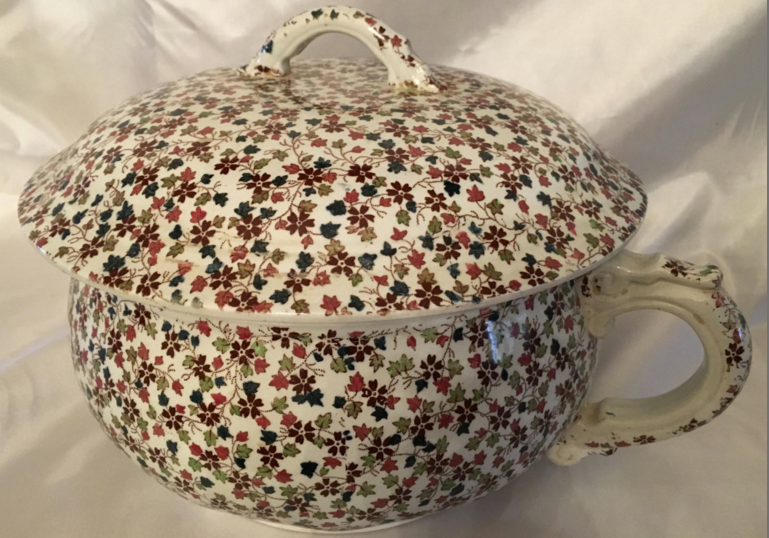 This gorgeous chamber pot is perfect for the wallet-conscious person who wants to join in the fun without breaking the bank. You may not be able to hide the smells of a chamber pot, but the floral print will give you the illusion that you can, and the mind is a powerful tool.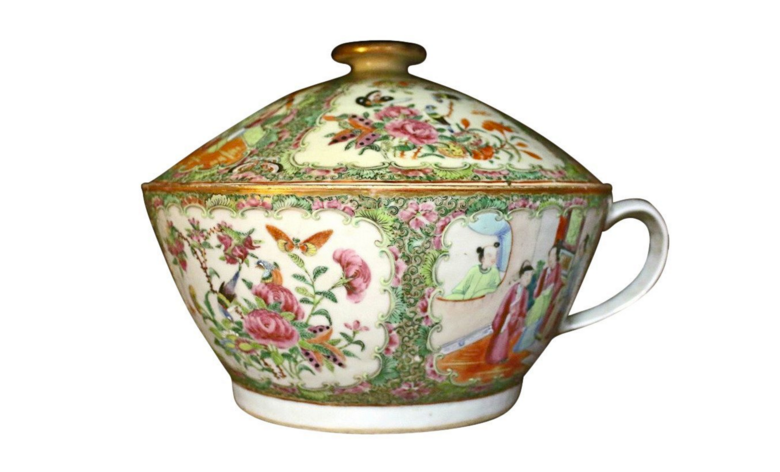 As far as beautiful and unique chamber pots go, it is hard to match this one. Its vibrant colors give life to images of everyday family life as well as birds, flowers, and butterflies. Made in the early 19th century, it almost makes peeing in a pot sound pleasant.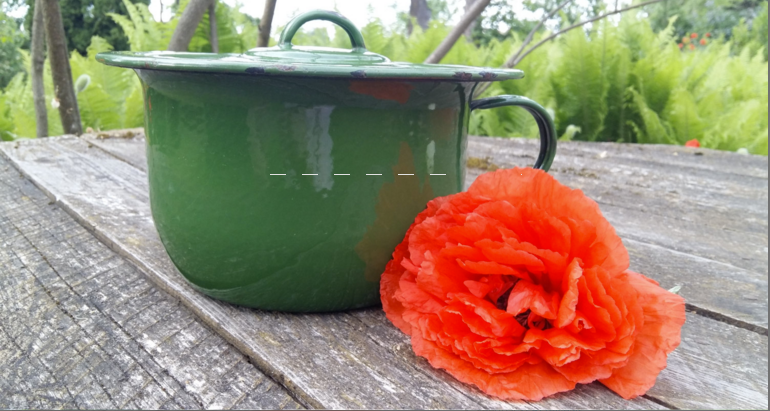 Chamber pots are not just for the rich and fancy. If you want to teach your kids the way of the pot while instilling in them values and humility, this one is for you. Made in the USSR, it is simple, pragmatic, and inexpensive. We can't guarantee your kids will love it, but that's not really the point, is it?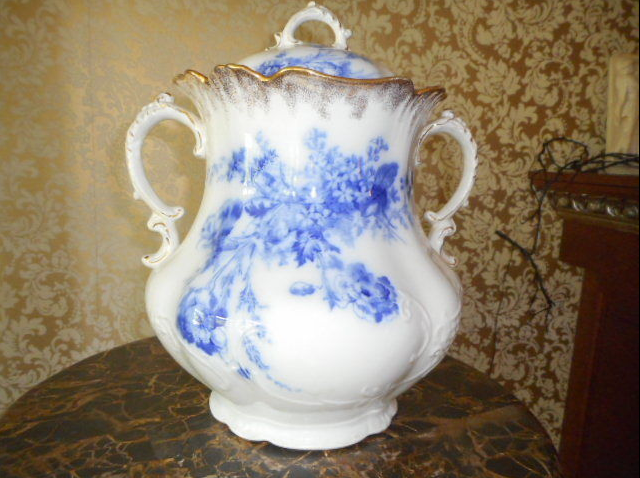 Gold and blue flowers decorate this mint pot. It is quite pleasing to the eye and very large. Not having any chamber pot experience myself (though this list might soon change my mind) I cannot say for sure, but it doesn't seem like the shape is optimal for taking care of private needs. It sure is pretty though.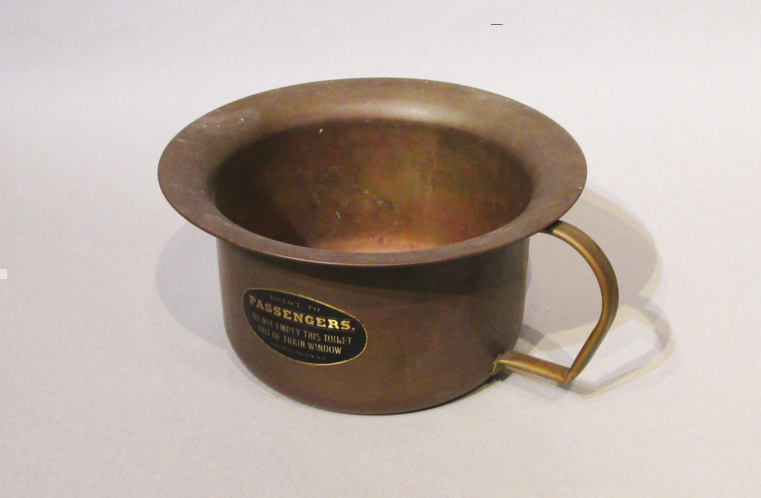 This chamber pot cares nothing for aesthetics and is merely practical. It also carries a lot of history. It was used in the trains of the Central Pacific Rail Road and the accompanying instructions warned passengers not to empty it out of the train windows. It may not be pretty but it brought relief to countless travelers in its time, and that is definitely worth something.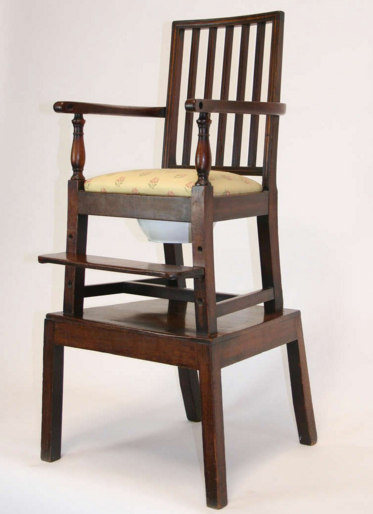 It's the chamber pot that doubles as a high chair and auxiliary table. You can sit your child on it without having to crouch down, or use it as a normal chair with a table next to it. The footrest is also adjustable so you can personalize it to your children's size. Being an 18th-century English nanny has never been easier.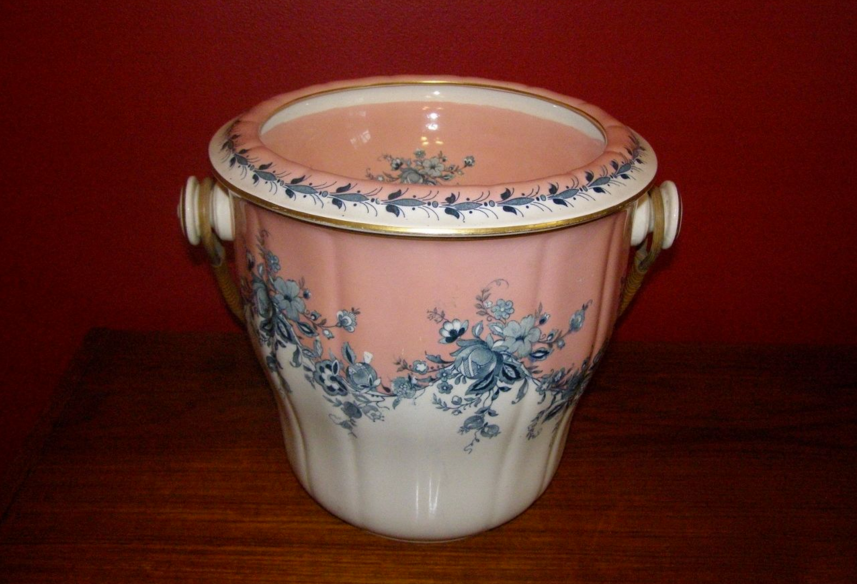 With its pleasing design and soft colors, this pot is certainly tempting. But while it includes handles for convenience, it doesn't have a lid. If you would rather not have body fluids exposed, there are plenty of other ways you can use it.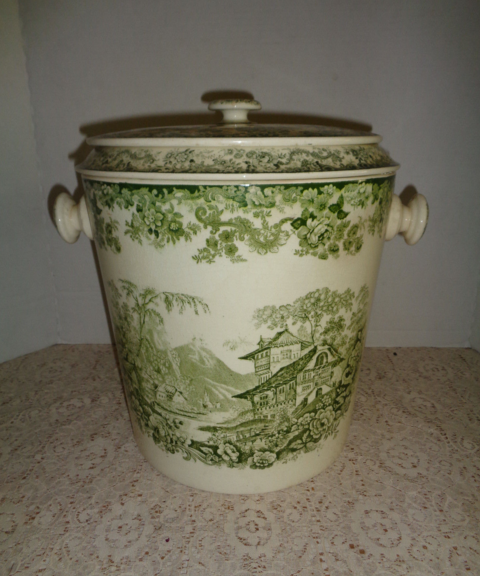 Sometimes, using the bathroom can be a stressful affair. The scenic green imagery of this chamber pot will help take your mind off your worries and concentrate on verdant landscapes and mountains so you can feel at ease.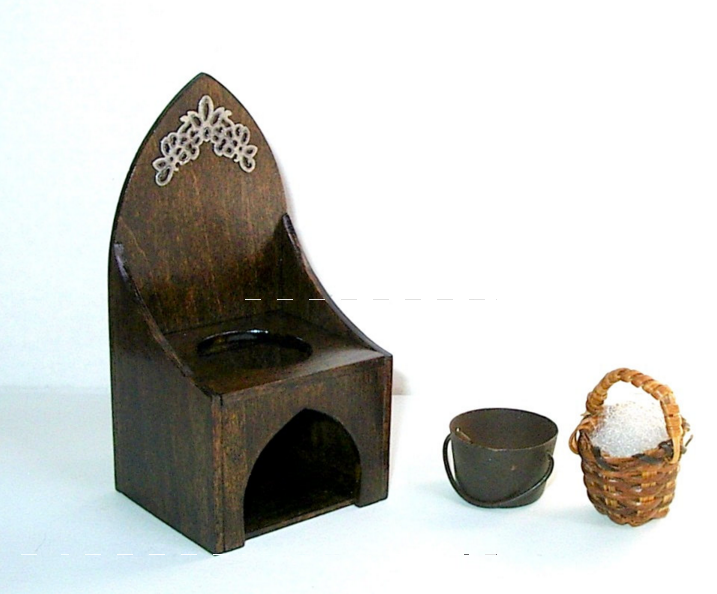 Why should you get to have all the fun? Make your Medieval doll collection feel special with its very own miniature gothic commode. It is handmade and includes a bucket and a basket filled with cotton. Your miniature castle isn't complete without this.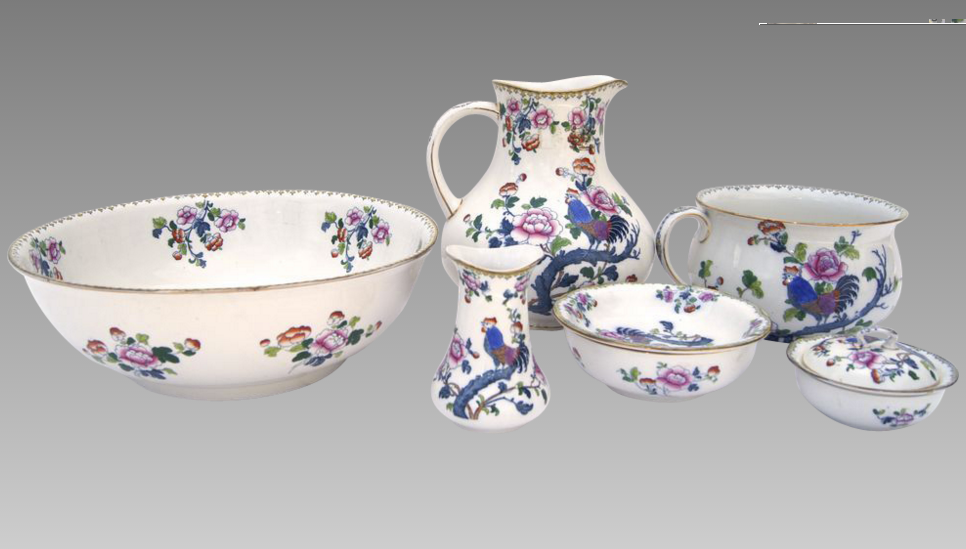 If you're one to go big or go home, don't just limit yourself to a chamber pot. Go all out with the entire turn-of-the-century hygiene set and feel as if you've traveled back in time. The set includes a wash bowl, a pitcher, a chamber pot, a soap dish, a bowl, and a mug. The beautiful patterns depict scenes of nature that will help you forget about the commodities of modern technology.
Finally, if you're thinking of giving in to the urge to add a chamber pot to your room, but hesitating because discretion is of the utmost importance to you, we suggest looking at this French Empire po table, or this Italian commode. There are ever more stylish and subtle ways to hide your new pot.