A Mother's Day Gift Idea from Imperial Russia
It starts with a hand-painted enamel egg.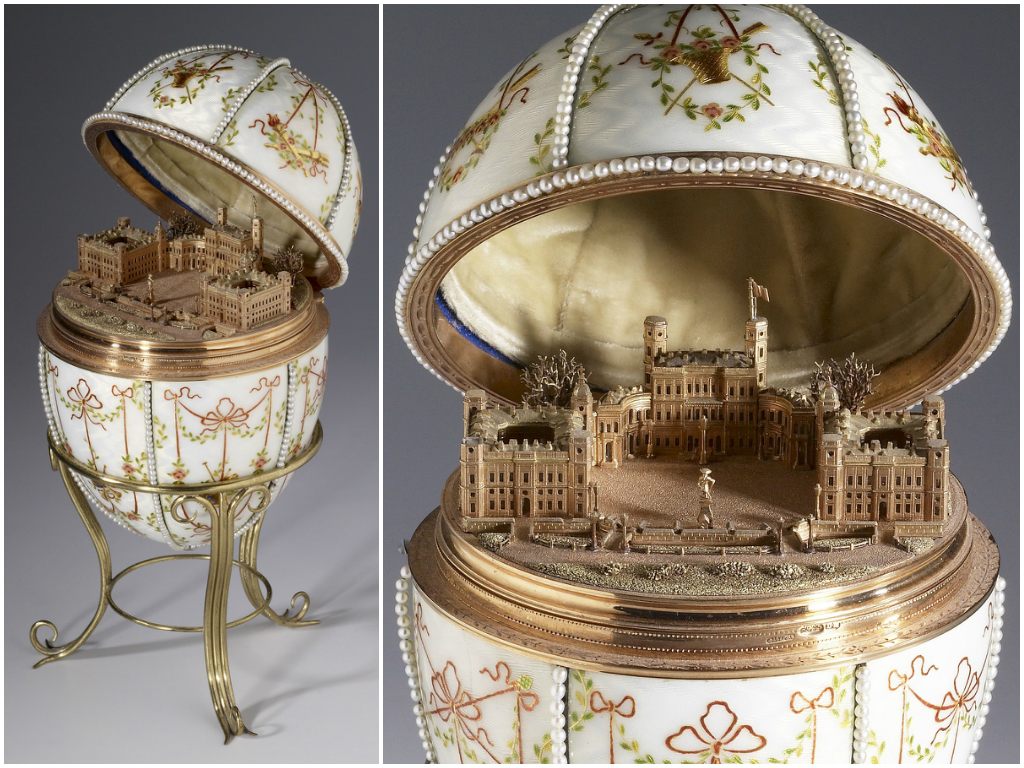 (Photos: The Walters Art Museum/Creative Commons)
When your mother's a dowager empress, it can be hard to find a gift for her that's impressive and original. Faced with this situation in 1901, Russian Tsar Nicholas II came up with a novel idea: he tasked a master craftsman with putting his mom's house in an egg.
Inside the hand-painted, five-inch-tall enamel egg is a tiny golden replica of Gatchina, the palace southwest of St. Petersburg where the royals resided in winter. The details of the miniature Gatchina were rendered with extraordinary care. Fabergé egg artist Mikhail Perkhin sculpted itty-bitty lampposts, cannons, and foliage to adorn the mini manor.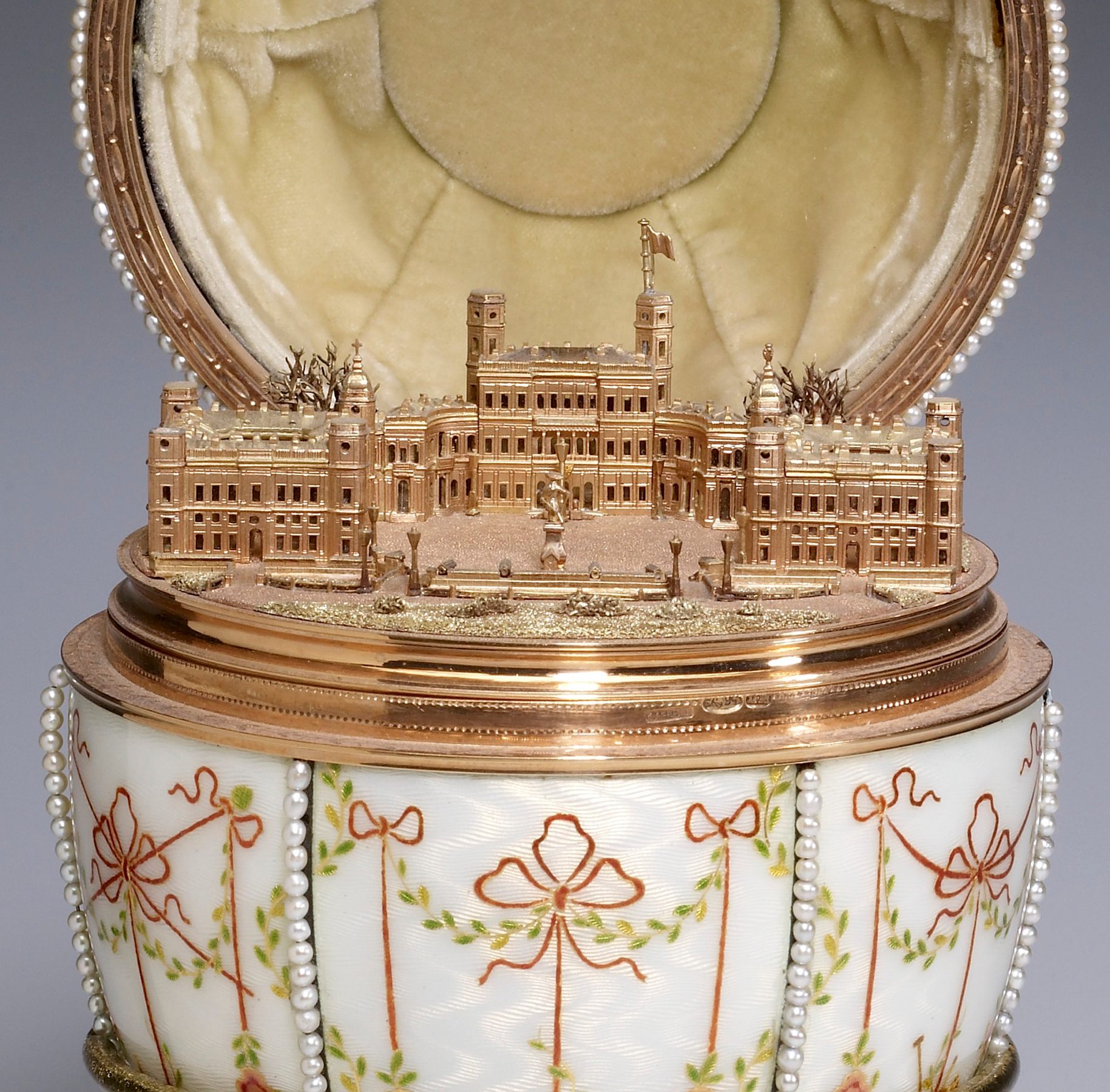 (Photo: The Walters Art Museum/Creative Commons)
Nicholas II presented this gift to his mother, Maria Feodorovna, for Easter 1901. By that time, the yearly handing over of a Fabergé egg was a long-established tradition within the Russian Imperial family. It had begun in 1885, when Nicholas II's father, Tsar Alexander III, commissioned a jeweled egg with a golden hen inside as the 20th anniversary of his nuptials to Maria Feodorovna approached.
The tsar and tsarina were so delighted with the execution of this golden egg that Alexander III continued to order a Fabergé egg for his wife every year, always with a new surprise inside. After Alexander III died in 1894, Nicholas II continued the tradition for his mother.
In all, over 50 Fabergé eggs were made for the Imperial family between 1885 and 1916—after which the Russian Revolution put an end to the tradition. The Gatchina Palace egg, now kept at the Walters Art Museum in Baltimore, is among the most intricate and impressive. Other stand-outs include the 1897 Coronation Egg, which contained a working replica of a royal golden carriage, and the 1906 Moscow Kremlin egg, an elaborate mini cathedral that stands over 14 inches tall and contains two chiming clocktowers. 
Object of Intrigue is a weekly column in which we investigate the story behind a curious item. Is there an object you want to see covered? Email ella@atlasobscura.com