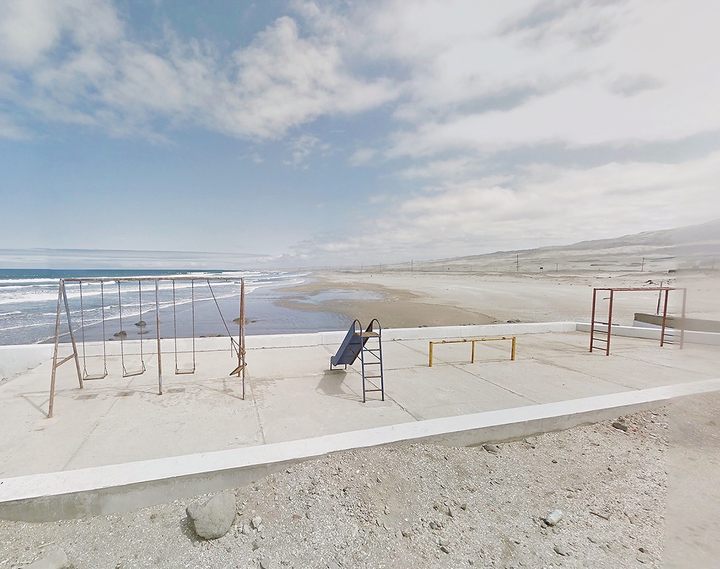 How an Agoraphobic Traveler Wanders the Earth
When anxiety set boundaries on her life, this adventurer found solace and excitement in Google Street View.
Her physical adventures have been curtailed by agoraphobia and anxiety, but from her home in London, Jacqui Kenny has seen the world. Since 2016, she has wandered beneath cerulean skies in the American Southwest and among the shadows cast by tapered trees in Puebla, Mexico. She has visited horses on windswept expanses in Mongolia and ambled along a snow-flanked road in Kyrgyzstan. She has done it all through Google Street View, and collected some 40,000 snapshots of her travels.
At the peak of her web-based wanderlust, Kenny devoted up to 18 hours a day to her wanderings. "I kind of felt like I just jumped into this world, and then came out a couple of years later," she says. "I was going through a time in my life where I just needed to go into another world." Her roaming has decreased recently, as her agoraphobia has abated a bit, but she still posts snapshots from her digital travels on her Instagram, the Agoraphobic Traveller.
Atlas Obscura talked to Kenny about serendipitous sights, captivating landscapes, and finding wonder next door and around the planet.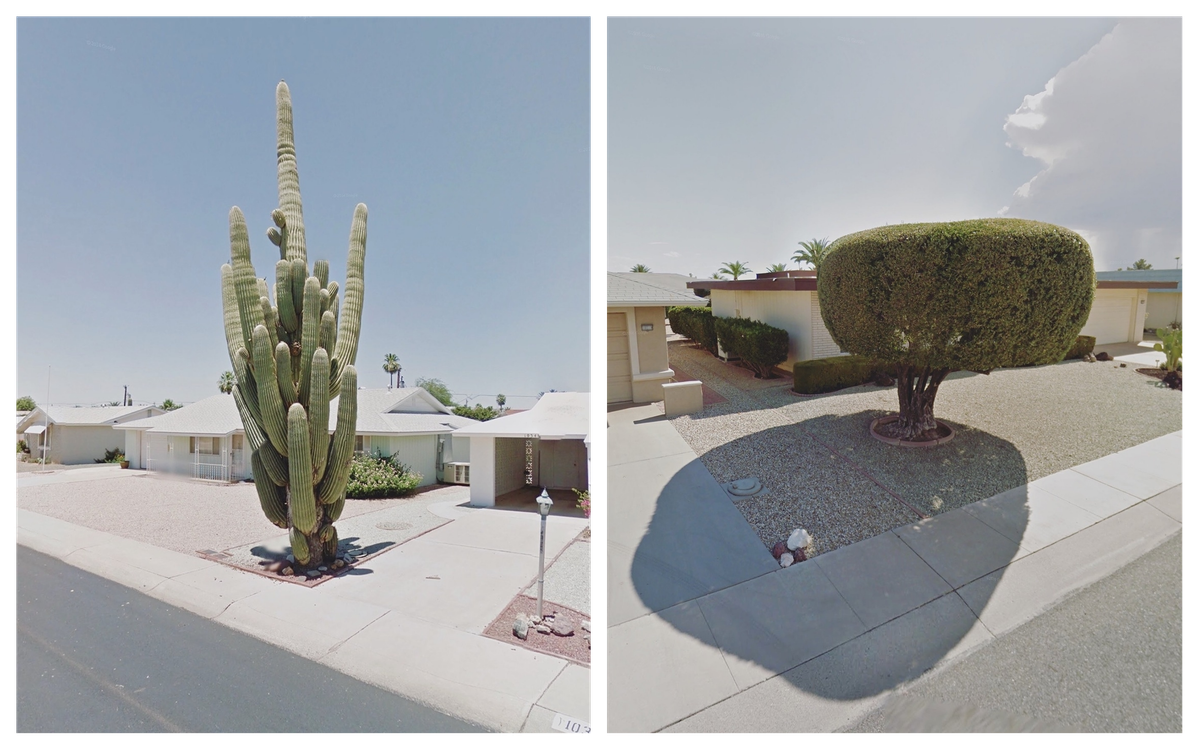 How have agoraphobia and anxiety shaped your life and approach to travel?
I started having panic attacks about 25 years ago. Over time, they got progressively worse. I started fearing places that I might get a panic attack, especially flying on planes. I feared being trapped and not being able to get to an exit and go home. I found that the farther away I was from home, the harder it became. When you're on a plane, 30,000 feet up in the air, there's no way you can jump out and go home that easily. Then [the panic] came more and more often, and not [from] such big things like flying on a plane—on the train, on a bus. It wasn't just transportation, either: [I panicked] anywhere I felt a little bit lost, or if I didn't know exactly how I could get back home again. I could just be walking down a few streets and get a bit disoriented and then start panicking.
I started noticing that my world was shrinking and shrinking and shrinking. Then it would be things like meetings—I couldn't go to meetings because I thought that I would have a panic attack. I started managing my life so I didn't have to go anywhere. I realized that I needed to get some help because you know, it was just progressively getting worse.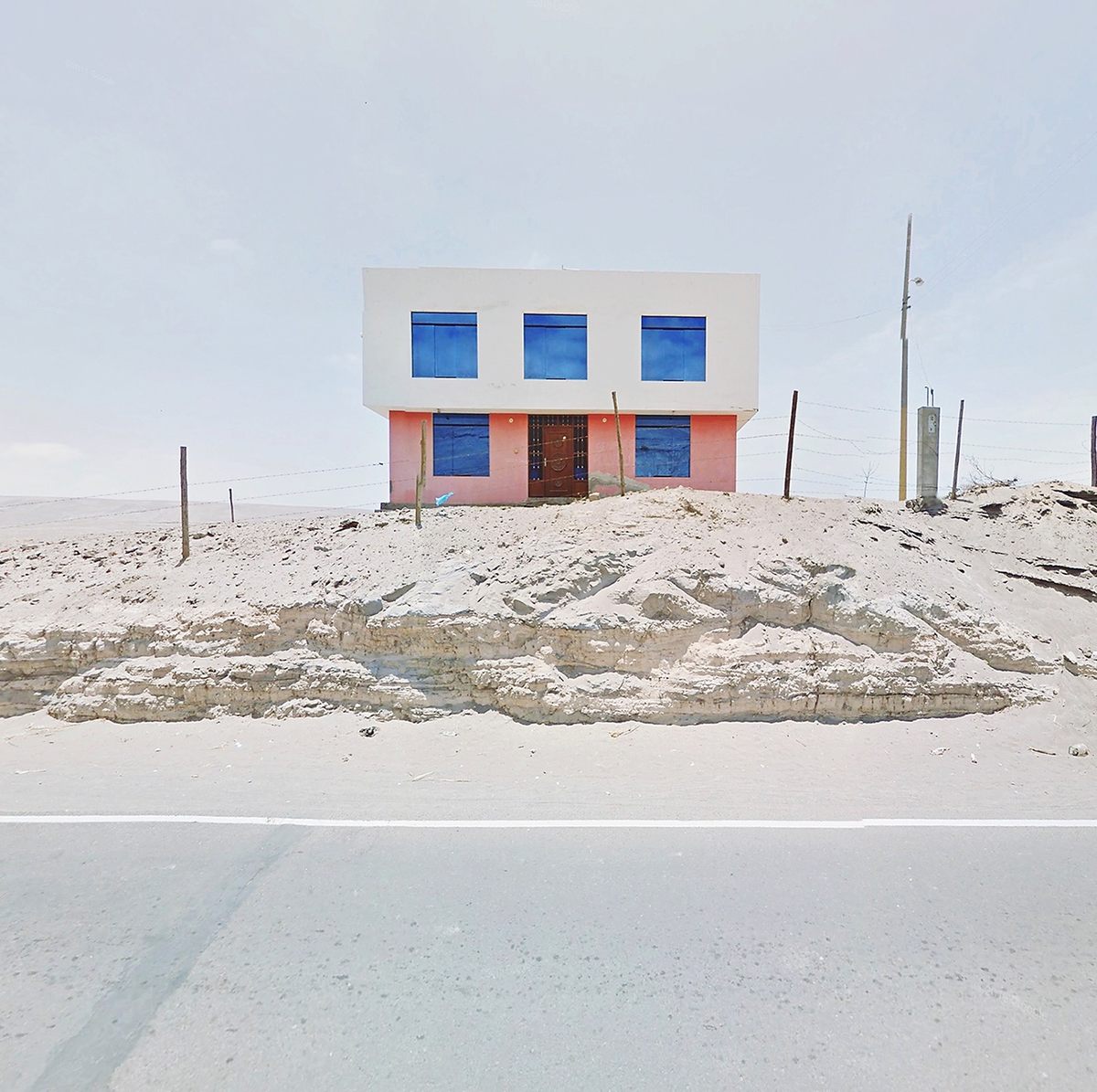 What leads you to choose which places you want to visit this way?
At first, it was anywhere and everywhere. I started in Brazil, because I'd been looking at some street art; I forget who did it. I started looking around and decided to go a little bit further. And that's when I started seeing, "Oh, my god, this is incredible." Brazil is beautiful—the colors, the vantage point, how Street View makes everybody look miniature, like they're on a stage. It's surreal.
I started traveling around and looking at other places and getting excited about lots of things.
Then I realized that it was a certain look that I really liked. I found a lot of that was around the equator or anywhere with extreme temperatures, especially the desert. I realized that I liked a sense of space and isolation, so I would leave the city and go into small towns.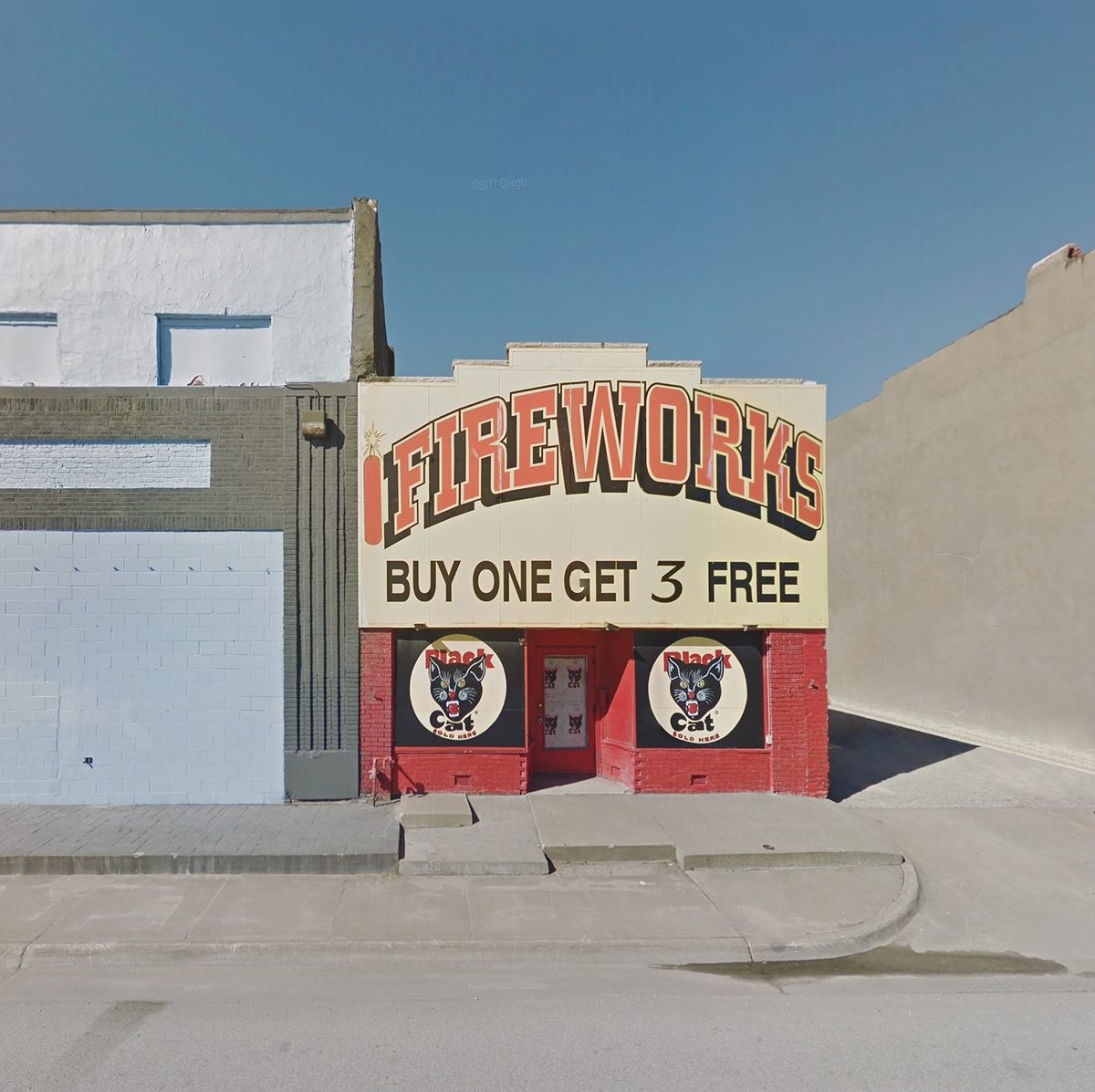 These are places that, for someone with agoraphobia, it's hard to imagine being there physically. You're so far away from home, and the desert itself is something that I find quite frightening—fascinating as well, but frightening, because the idea of exiting the desert … There's something about the vastness of the desert that's quite scary. I was probably attracted to places I would be quite fearful going to, but also loved.
In cities, it's really hard to get a good composition because there's always something in the way. You can't move anything; you can't ask somebody to do a different pose. That's another reason why I started reaching out into towns, so I could get the shots that I liked. For practical purposes, but—I just got really, really, really into it. Obsessed is probably a better word.
What do you like most about traveling like this?
You can just parachute anywhere. You can be on one side of the world and then two seconds later be on the other side, and never have to worry about flying, borders, any of that.
It's the opposite of how you normally travel. You don't have any itinerary, you don't have a planned holiday. You don't know exactly where you're going, you don't know exactly where you're going to land. So, many times I would jump in and go, "Oh my goodness, where am I?" and then do some research on the place. Then suddenly you know something about a place that you didn't know anything about before. It kind of shakes up your idea of travel. Even though it's kind of this strange, parallel universe, I just loved all the connections, and that sense of, "We're all in it together."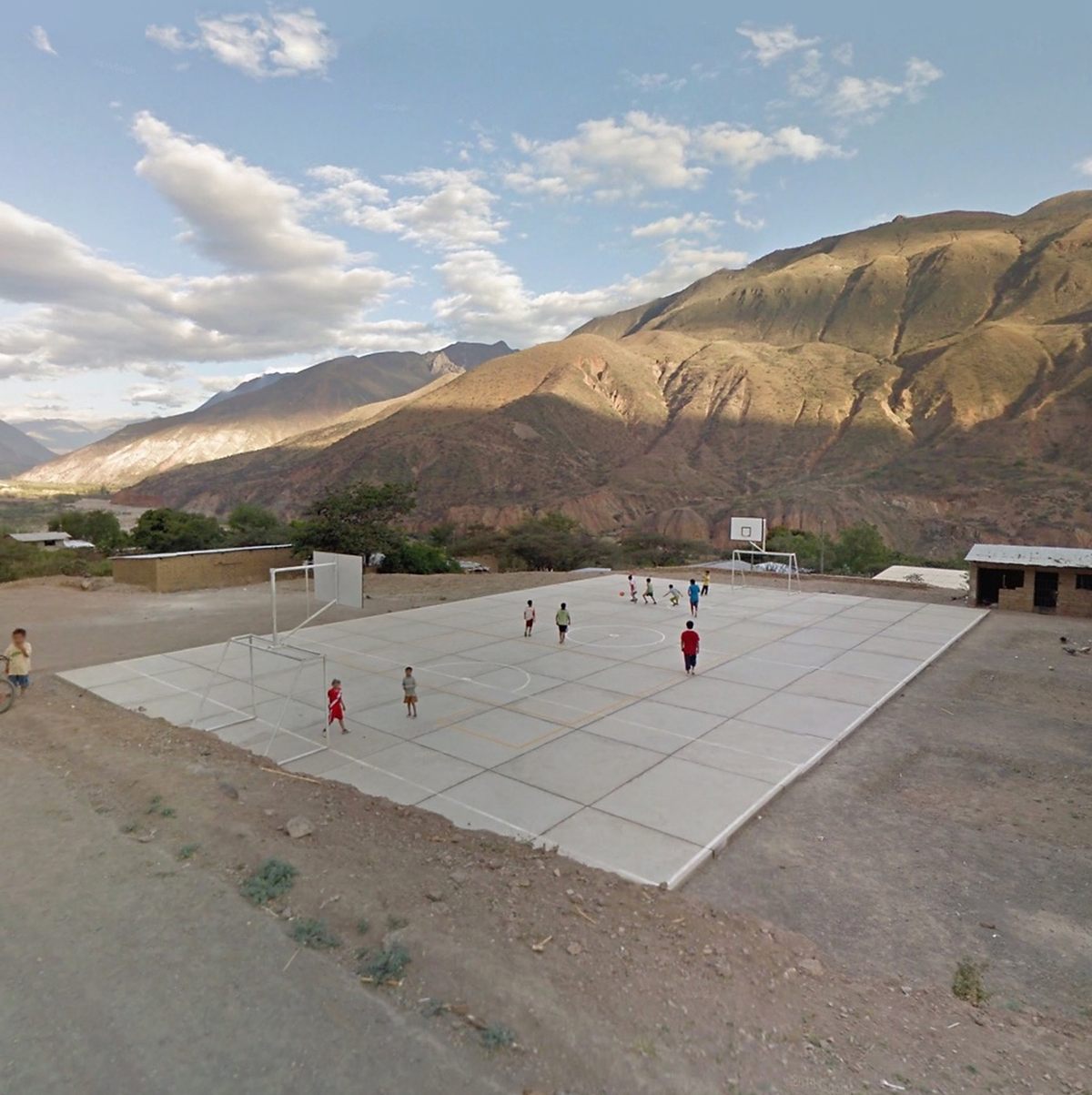 What advice would you have to people who feel a sense of wanderlust but are mostly at home these days, due to COVID-19?
Everybody's going to revisit how they travel now, I think. Over the last few years, I've discovered how great it can be to enjoy your local area. You'd be amazed at what you don't even know exists. You don't have to always be thinking you have to go on a holiday to find yourself.
Have you wound up going in person to any of the places that you have visited online?
No. I hope to, but I'm not sure if it's going to happen. Even though I'm feeling better, those places are still quite remote and far away. It would take quite a lot for me to go to those places.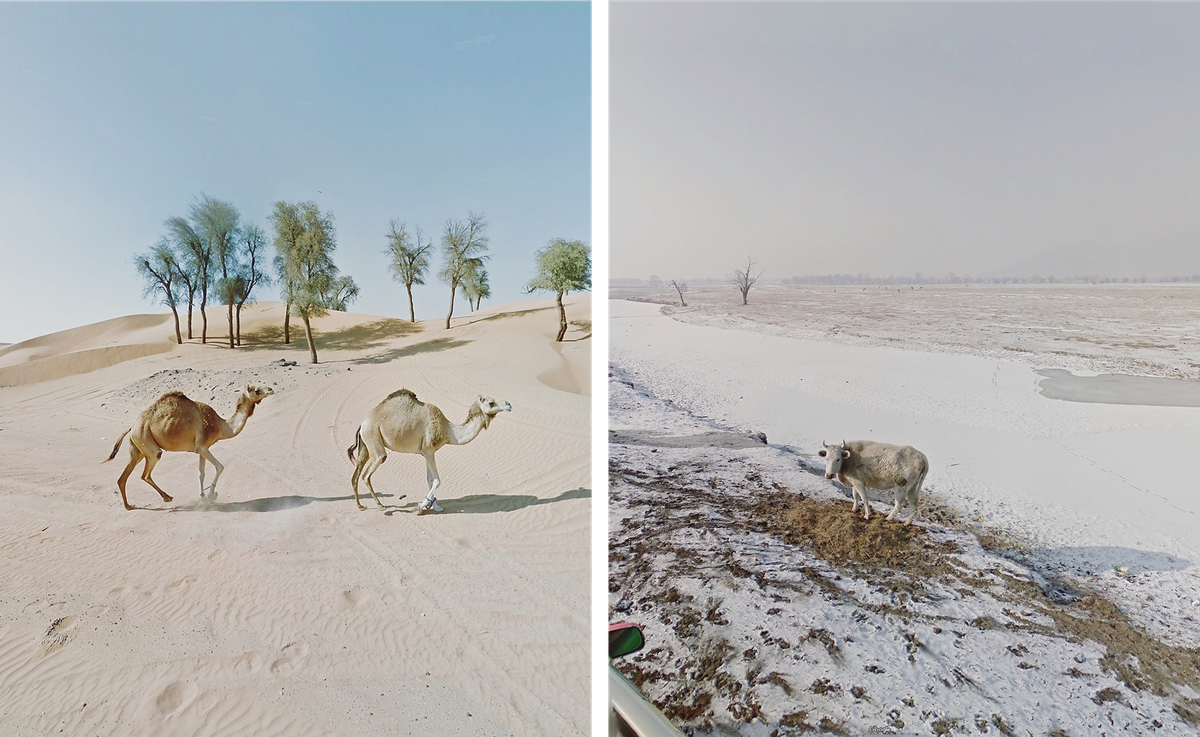 Beyond the sights, some of the joys of travel include the smells and the sounds. Do you ever try to recreate those at home?
I haven't done that. It was just all in my head. I would imagine scenes, so many little films. I can't even really remember it being connected to the real world.
Obviously it's such a different experience from traveling physically, because you use a lot more senses when you're traveling normally. But the thing with me is that, because I'm so anxious traveling and have been for a really, really, really long time, I was never able to enjoy any part of the process of traveling. So even if it's just visual, in my imagination, to me—for the time being—that makes a lot of sense.