The Restaurant Putting India's Disappearing Tribal Cuisine Back on the Menu
In a Ranchi kitchen, local women fight to save indigenous food, one bowl of fish curry at a time.
When Aruna Tirkey, a member of Central India's Oraon indigenous community, walked into her small town's glossy new department store almost a decade ago, one product made her stop short: a packet of millet. Known locally among the Oraon as madua, millet was a staple in Tirkey's family when she was growing up. As the influence of industrial agriculture spread to India's hinterlands, however, the traditional grain had become increasingly rare. Seeing millet in an upscale store, marketed at a price many indigenous Indians couldn't afford, Tirkey was shocked. "It was surprising for me to see the product in the store at a premium price, knowing that at the same time it was fast disappearing from our diets," she wrote.
In 2018, Tirkey put millet back on the menu. That's when she opened Ajam Emba, a restaurant, cooking school, and catering service run by local indigenous women in Ranchi, the capital city of the state of Jharkhand. In contrast to the packaged millet Tirkey stumbled across that day, Ajam Emba, which means "great tasting and healthy food" in the Oraon people's Kudukh language, is part of a movement to bring indigenous foods back into India's diet, on indigenous people's terms.
From a cozy, white, one-story building on a bustling Ranchi street, Tirkey and her staff translate that vision into reality. The space's exterior is bright with flower pots, while its interior is filled with multicolored lights and cheery murals of village life. The menu features traditional dishes of the Oraon and other tribes from Central India, using ingredients local to the jungles of Jharkhand. Specialties such as marh jhor, a blend of herbs and spices in brown rice starch, and curry made with the rare, local getu fish, provide visitors with a taste of one of India's fast-disappearing cuisines. Meanwhile, the indigenous women who staff the restaurant undertake culinary and entrepreneurial training.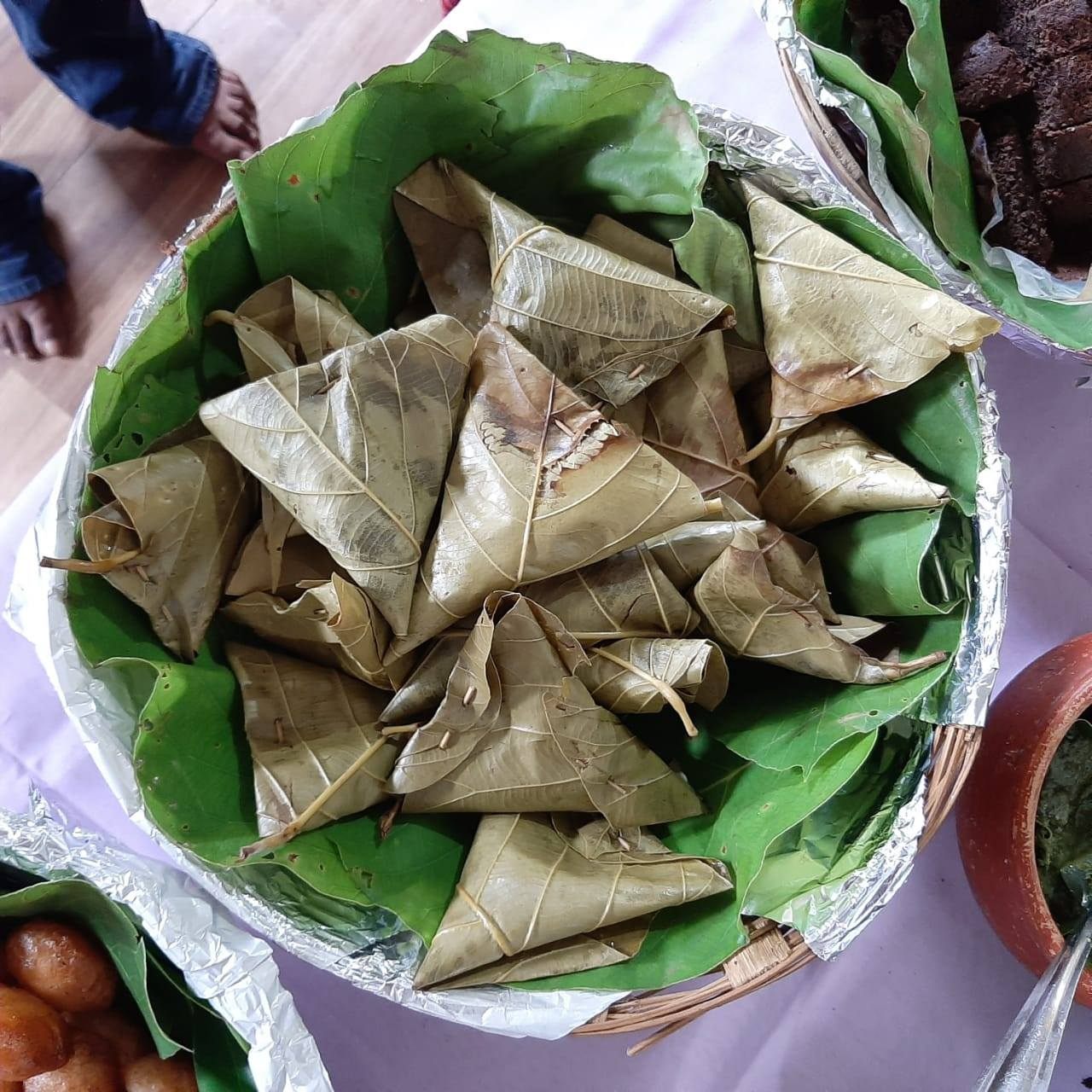 "Ajam Emba is a concept all about tribal culture and identity through food," says Tirkey. "It is more about that than only cuisine." The project's success has gone beyond filling visitors' bellies and locals' pocketbooks: In July 2019, Tirkey cofounded Slow Food Jharkhand, joining a worldwide network that works to preserve local food traditions.
Tirkey is just one of a wave of activists reviving India's tribal foods as part of a movement fueled by indigenous self-assertion. India's cuisines incorporate flavors from various religious, geographical, and linguistic communities, with influences from countries as diverse as Portugal, England, and Iran. But the subcontinent's indigenous cuisines are uniquely connected to regional biodiversity—and they're uniquely at risk. For food sovereignty activist Raja Rymbai, who is from Northeast India's Jaintia indigenous community and who helped found Slow Food's Nagaland chapter, this risk is an opportunity. "Wherever indigenous people are holding the land, there is resistance to corporate agriculture," he says.
Making up just over 8 percent of the country's population, India's Adivasi ("first inhabitants") people, also called "scheduled tribes" by the Indian government, have diverse languages, cultural traditions, and foods, from South India's tiny Mahamalasar tribe to the uncontacted Sentinelese people of Andaman Island. Traditionally living in rural regions separate from India's Hindu caste system, they historically practiced nature-based animism and have heritage claims to land. These traditions result in cuisines deeply connected to the local environment. For Tirkey's Oraon community, this means sourcing seasonal foods from the forests of Central India. "We have 900 varieties of local herbs," she says. Besides these medicinal and kitchen plants, says Tirkey, Oraon people eat more than 200 varieties of local animals—from chickens to snails—and wild rice and lentils. Unlike many communities within the Hindu caste system, many of whom are vegetarian, indigenous Indians often eat meat, including beef.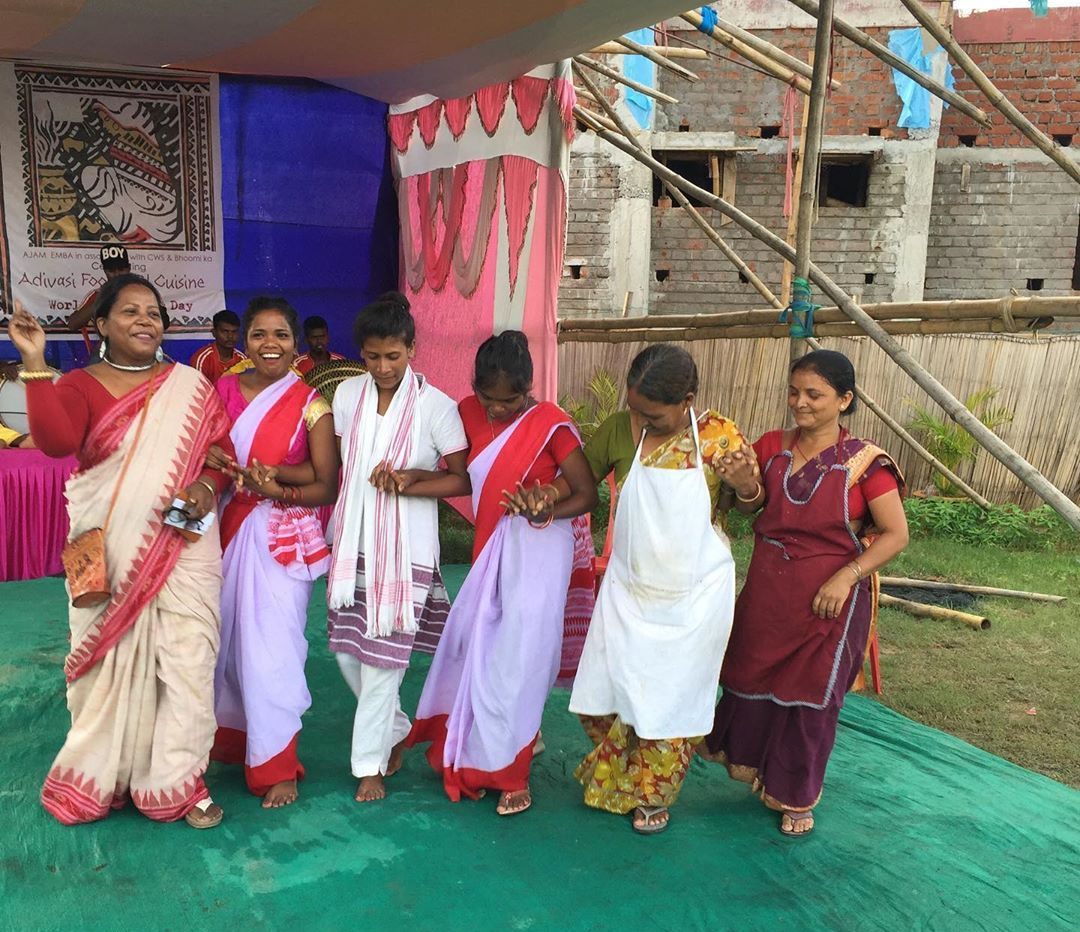 But there are mounting challenges to the preservation of Adivasi culture and cuisine. Despite affirmative-action quotas for tribal people in public sector education and jobs, "The Indian government doesn't recognize us as Adivasi or indigenous," says Tirkey. As a result, Adivasi people tend to be economically disempowered. Indian government policies often divest indigenous communities of their traditional land rights, limiting heritage agricultural and food practices such as foraging. The recent increase in state-level bans on beef consumption, part of the Indian government's pivot toward Hindu nationalist policies, have challenged the rights of many communities, including Adivasis and Muslims, to consume food in line with their cultural heritage.
Meanwhile, industrial agriculture has severely challenged indigenous food sovereignty. While the Green Revolution of the 1960 and '70s vastly boosted India's food production, it also homogenized crops, replacing diverse regional grains with standardized wheat and rice. Industrial methods led to a decline in food diversity, and severely taxed water resources. The rise of Western-style fast food in India has exacerbated this shift.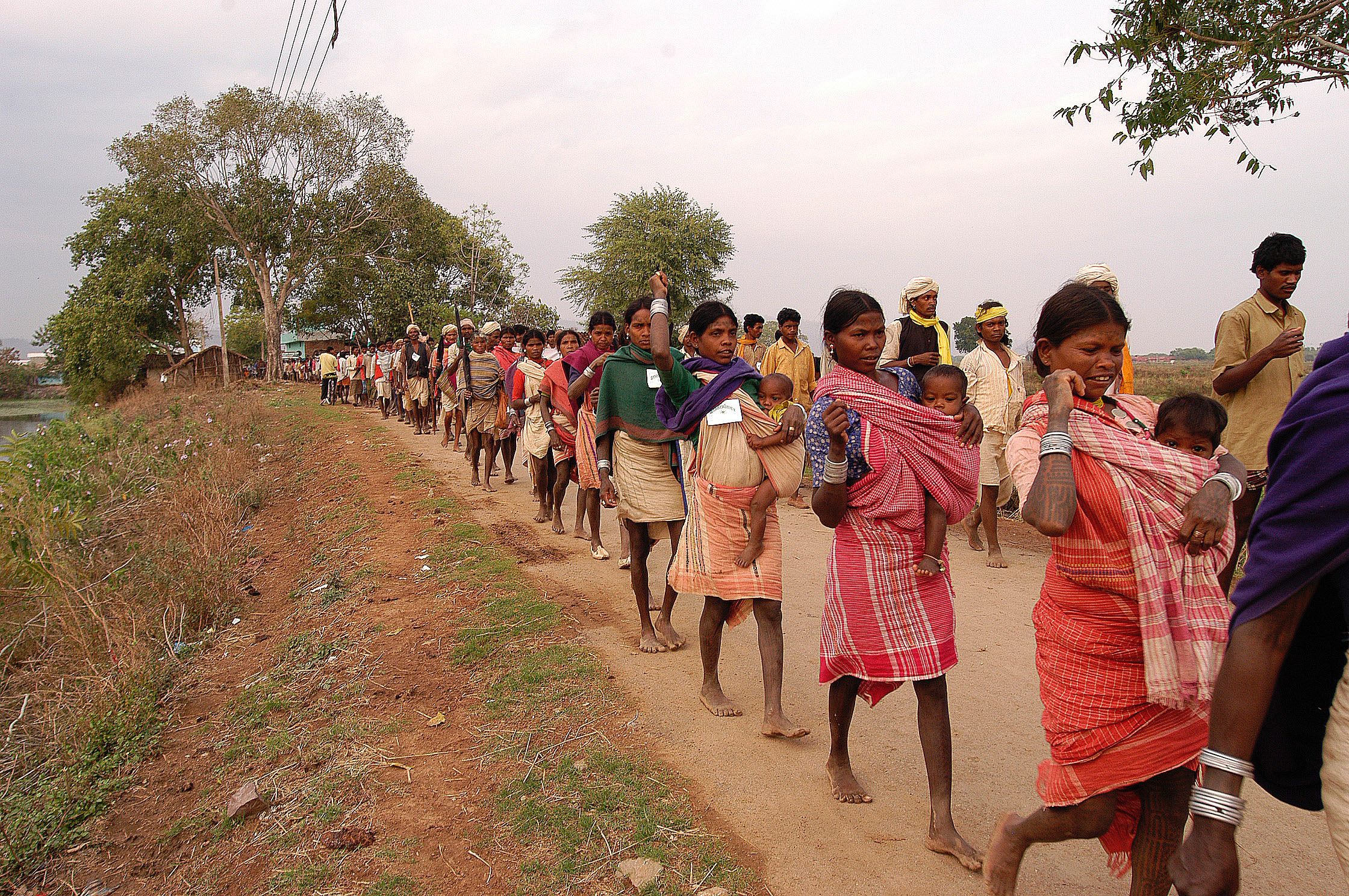 Tirkey says these challenges aren't just a blow to culinary knowledge: They're a threat to indigenous peoples' sense of self. "We are forgetting our food," she says. "Loss of food also means loss of culture and identity."
For many indigenous people, the stakes are even higher. Since the 1960s, particularly in the states of West Bengal, Jharkhand, and Chhattisgarh, struggles over land, including mining exploitation, have fueled an armed conflict between Maoist militants and the Indian government. Adivasis have borne the brunt of this violence. Similarly, in India's overwhelmingly indigenous Northeastern states, including Nagaland, acrimony against the Indian government has often taken the form of a secessionist militancy, with an accompanying history of Indian armed forces perpetrating human rights abuses on civilians.
Rymbai, who comes from the Northeast, hopes initiatives such as Slow Food's recently established Nagaland chapter will add another outlet for young people to channel aspirations for autonomy away from militancy and toward cultural assertion. "We opened a Nagaland chapter in the region because that's the only way that our youth can put down guns and pick up forks," he says.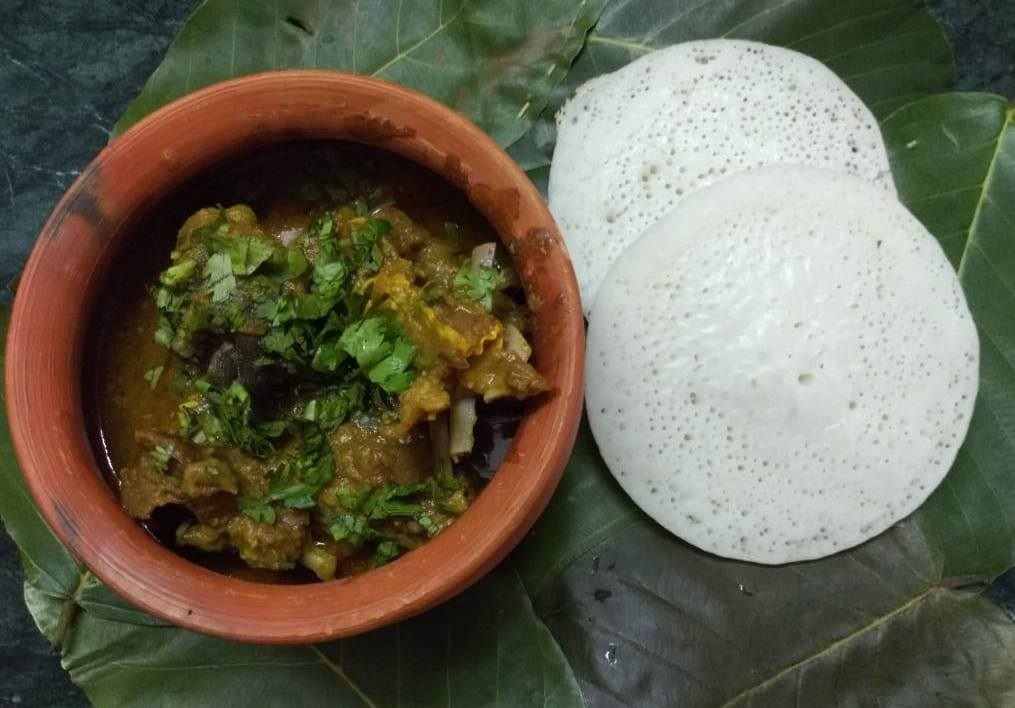 Visitors to Ajam Emba can witness this mission in action. The restaurant's menu is rooted in the cultural traditions of the women on its staff, and in the flora and fauna of Jharkhand. Cooked in earthen pots and served wrapped in leaves, menu items evoke the tastes and smells of the nearby forests from which they're sourced: plump little shrimp and snails known as chingdi and ghunghi tien; delicate sanei phool, or jute flowers; and stewed desi chicken, local breeds sourced from rural markets, whose flesh is believed to be more flavorful than industrially farmed chickens. And of course, the menu is filled with traditional grains, from millet roti to wild rice.
Ajam Emba's mission isn't just about preserving the past: It's also about using indigenous food to imagine a more sustainable future. To do that, Tirkey says, Ajam Emba has embraced innovation "without losing core properties of indigenous food." A case in point: One of the restaurant's most popular dishes is millet momos, a take on the white-flour Himalayan dumplings that are also a popular Indian street snack. Unlike the expensive packaged millet Tirkey saw in the department store nearly a decade ago, however, this innovation is by, and for, indigenous Indians.
Gastro Obscura covers the world's most wondrous food and drink.
Sign up for our email, delivered twice a week.