Rescuing a Fancy Chicken on the Appalachian Trail
Heather Bolint was halfway through her thru-hike when she came across a misplaced rooster.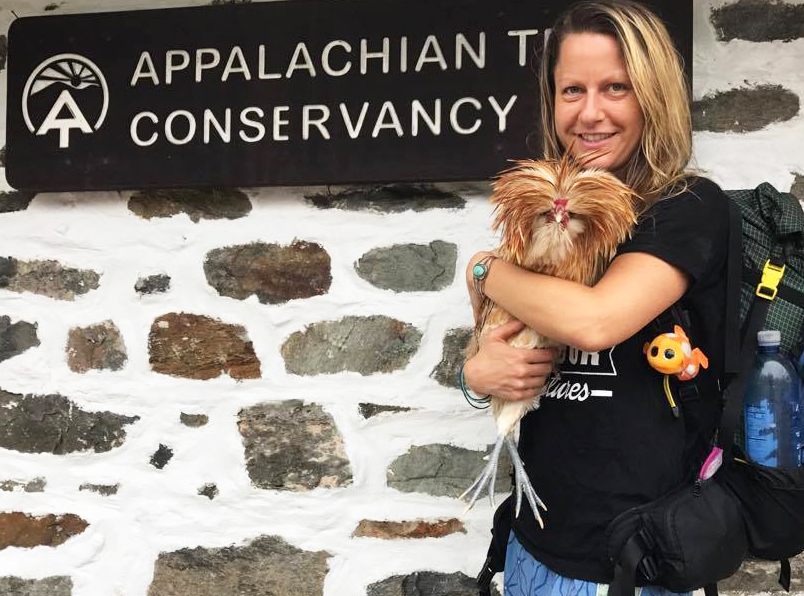 Heather Bolint has been thru-hiking the Appalachian Trail since late June. She's about halfway done, and she figured she had a pretty good handle on things. But on Tuesday, October 10, around 10:30 in the morning, about half a mile north of the Maryland border, she ran into a surprise.
"I was going along listening to an audiobook, in the zone," she says. "And I just see this crazy-looking rooster on the trail."
Although neither knew it at that moment, this was the beginning of a beautiful friendship, forged during an adventure that would span 48 hours, 42 miles, and two state parks.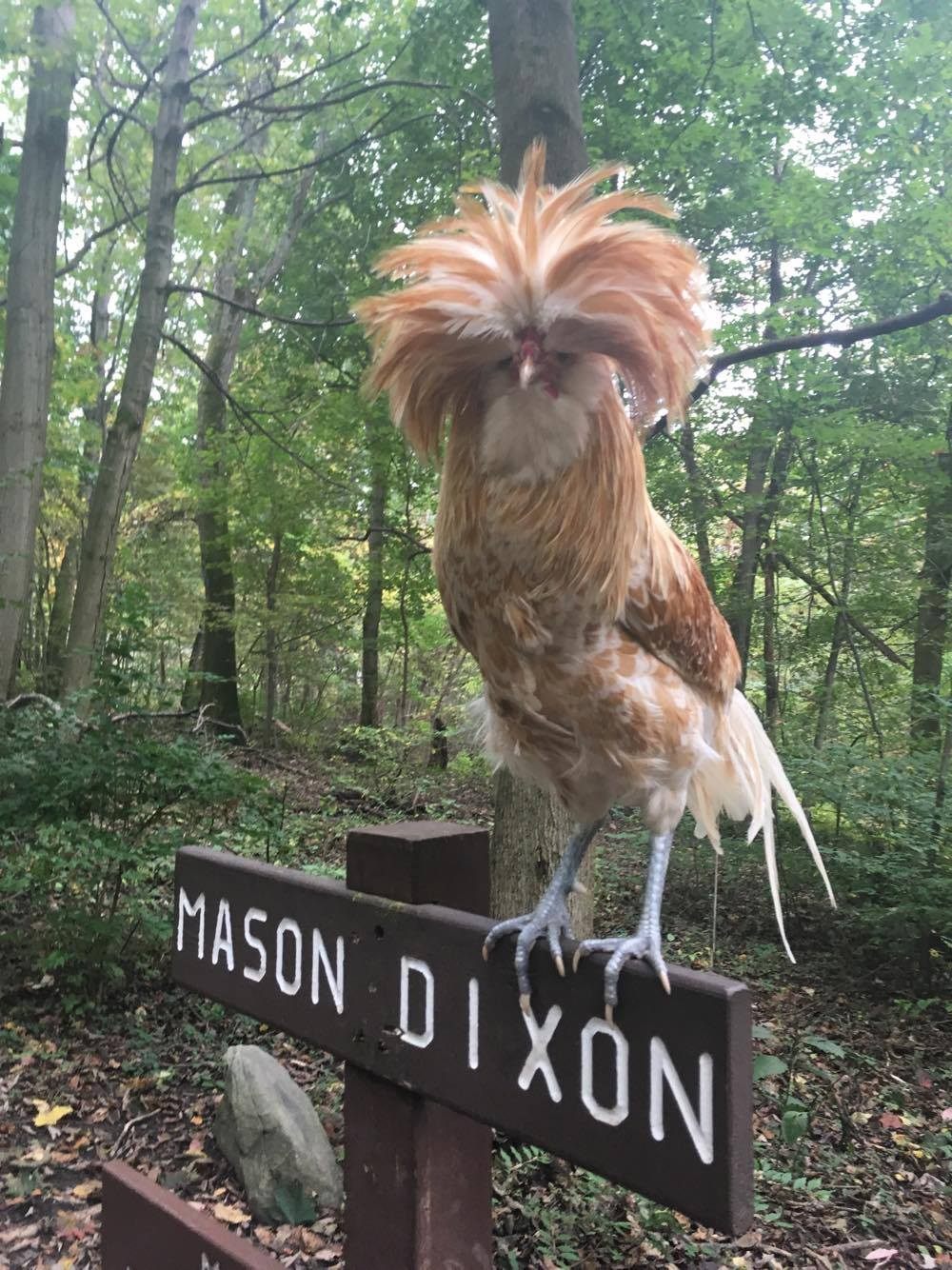 The rooster—later named Mason, since he was discovered so near the Mason-Dixon line—is indeed crazy-looking. He is a "fancy chicken," with orange coloration, an impressive tail, and a feather-duster head.
At first, Bolint filed the bird away as one of the trail's many curiosities. "I immediately took out my phone and filmed him, thinking I'd show my friends," she says. "He just kind of stuck around nearby, scratching at the ground and doing his little rooster thing."
But Bolint is a caring person and a bird lover—her friend gave her the trail name "Mama Duck"—and after a few minutes, those instincts kicked in. "We were out in the middle of the woods," she says. "There weren't any houses or fields around. It dawned on me that he probably wasn't where he was supposed to be."
At that moment, she says, "I decided I would take him with me."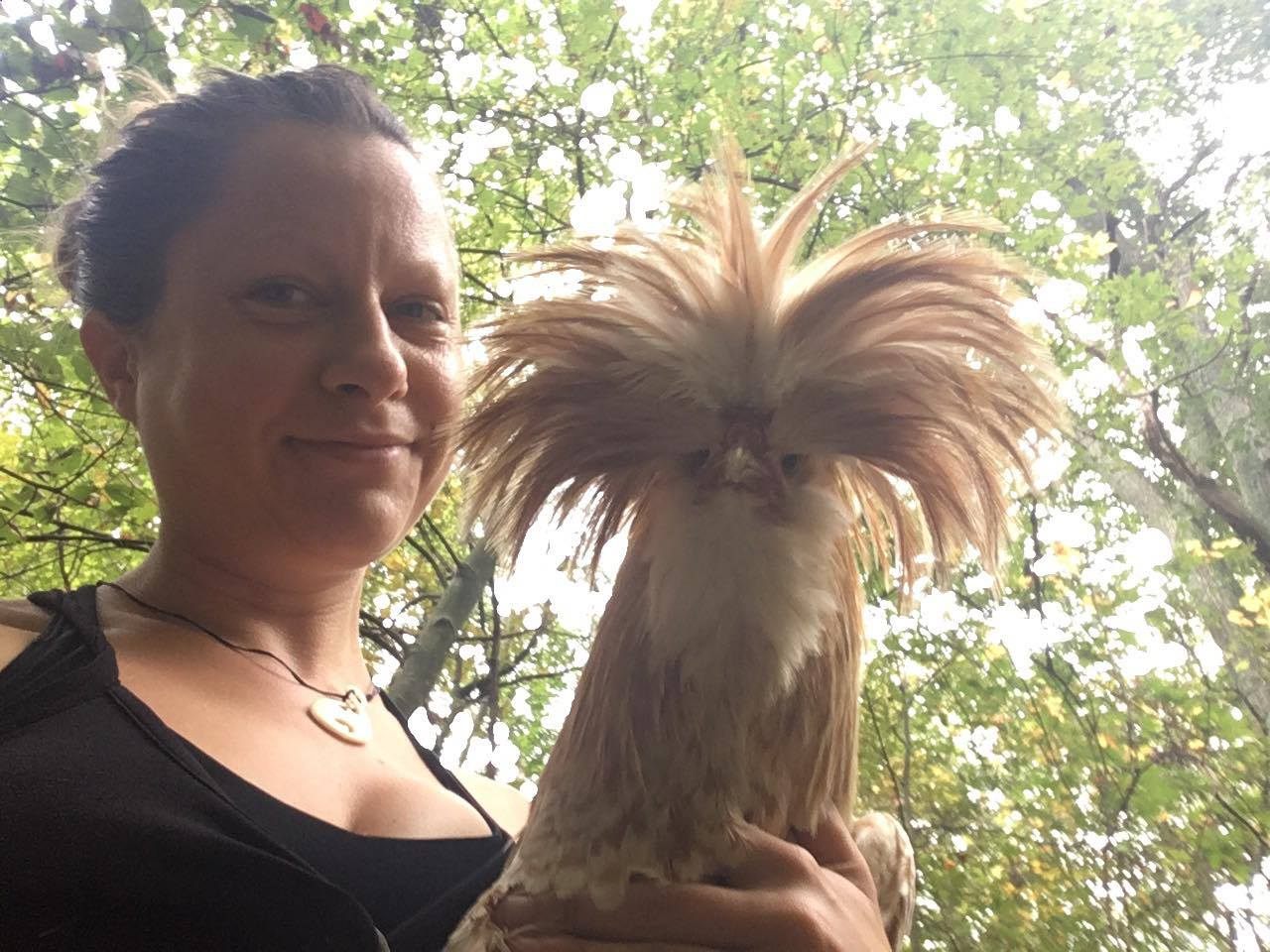 Bolint carried Mason under her arm, his feet dangling down. When it was hot, she sweated all over him. When it rained, she tucked him into her coat. Throughout, he proved a calm traveling companion, sitting quietly during bathroom breaks, sleeping in the tent, and updating her on his mood with the occasional soft cluck. "He was a trooper for sure," she says.
She was, too: in order to get Mason to safety, she says, she covered about twice as many miles as she's used to. The two hiked until sunset, camped for a few hours, and took off again at midnight, hiking through dawn and into the late morning. Bolint's boyfriend met them in Harpers Ferry, West Virginia, and drove them to Poplar Spring, a farm animal sanctuary in Western Maryland.
Along the way, they made a lot of friends: a fellow hiker who gave Mason some kibble; a woman on a park bench who held him while Bolint re-upped on water. "I loved talking with people about chickens," she says. "When I got to Harpers Ferry, literally every single person stopped to talk with me and pet him."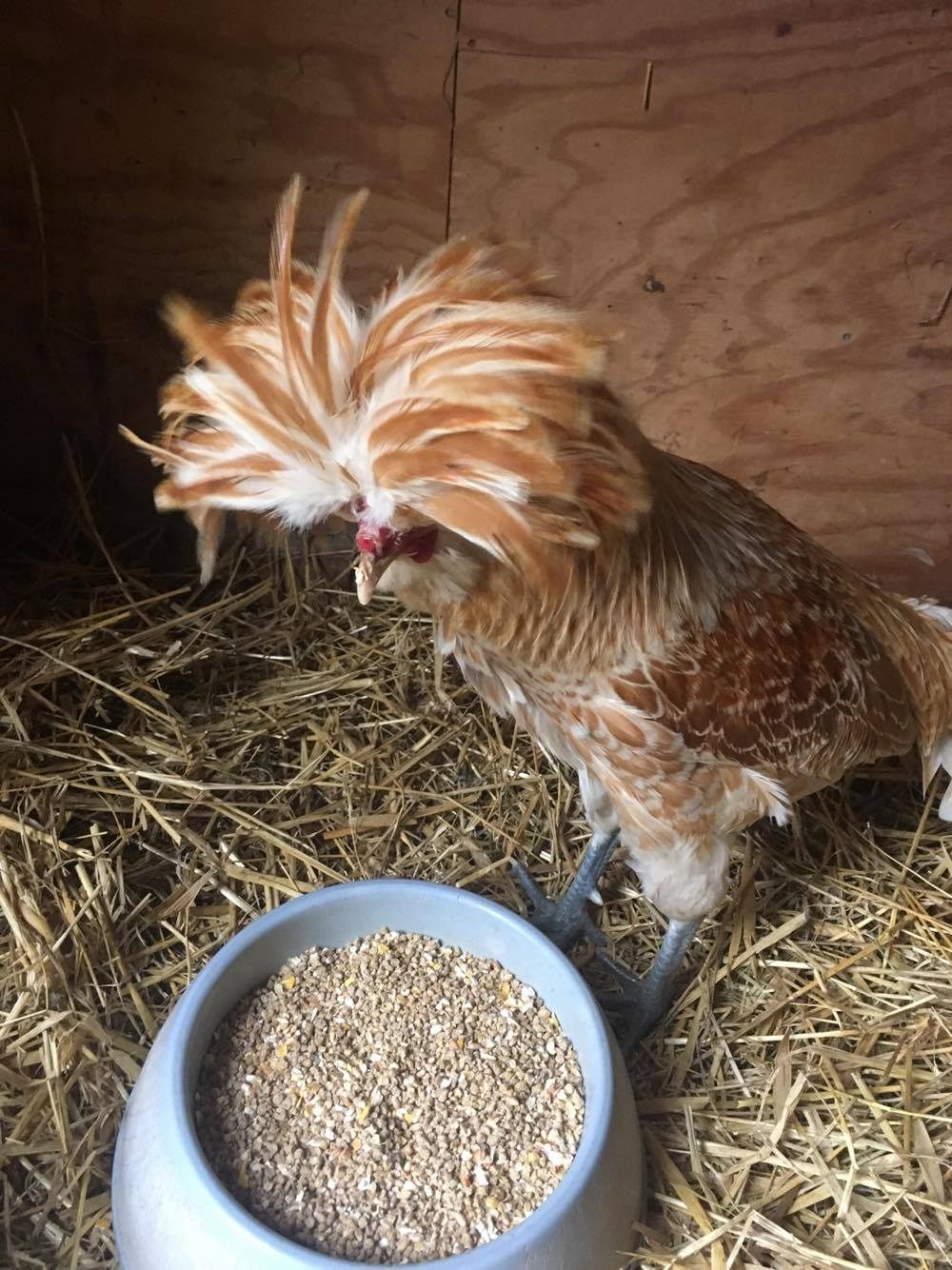 News of the traveling rooster also spread up and down the trail. Hostel owners recognize Bolint, and she has been rechristened "Mama Cluck." Other hikers have told her they also spotted Mason in that area, starting about a week before she found him. (No one has yet explained how he got there, though.)
Bolint is confident he'll be well taken care of at Poplar Spring. "He's got a little section of the barn put aside for him," she says, and he's already been to the vet. (He was a little underweight.) She plans to keep checking in on him via text as she completes her own journey, and maybe someday—when her life is in one place—she'll adopt him. They could even go hiking together. "I feel like he could be a little adventure chicken," she says.
Below are more pictures of Bolint and Mason, for obvious reasons.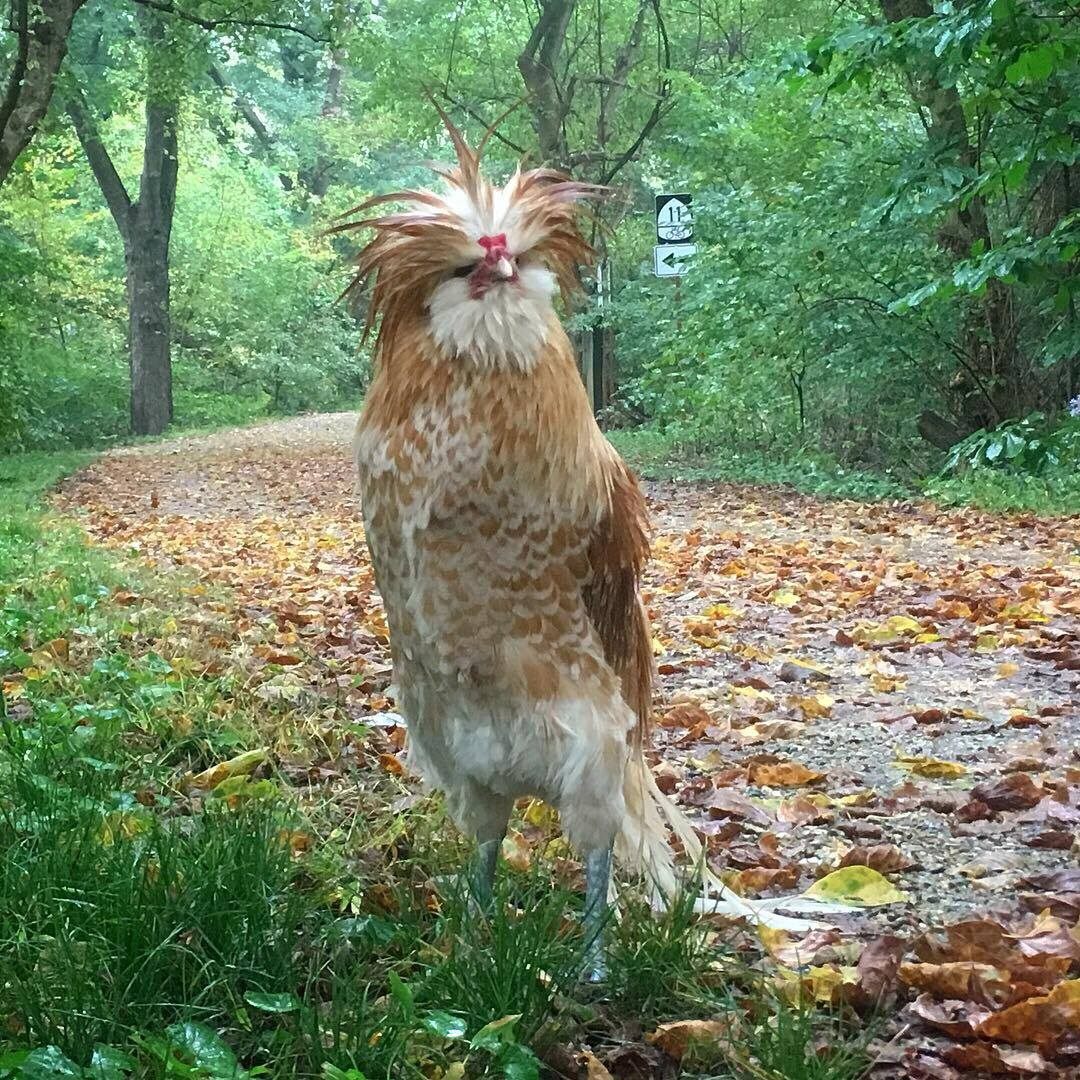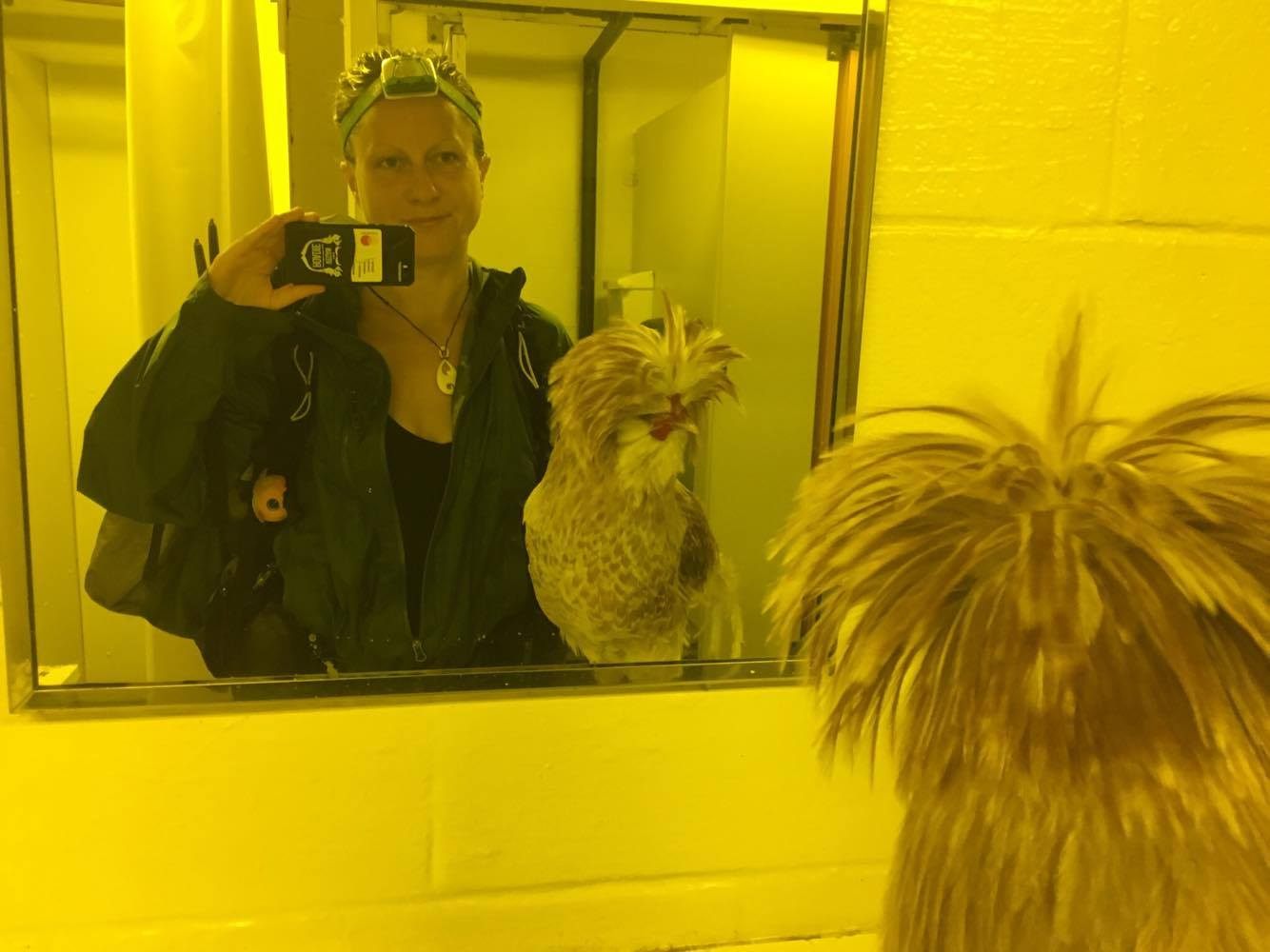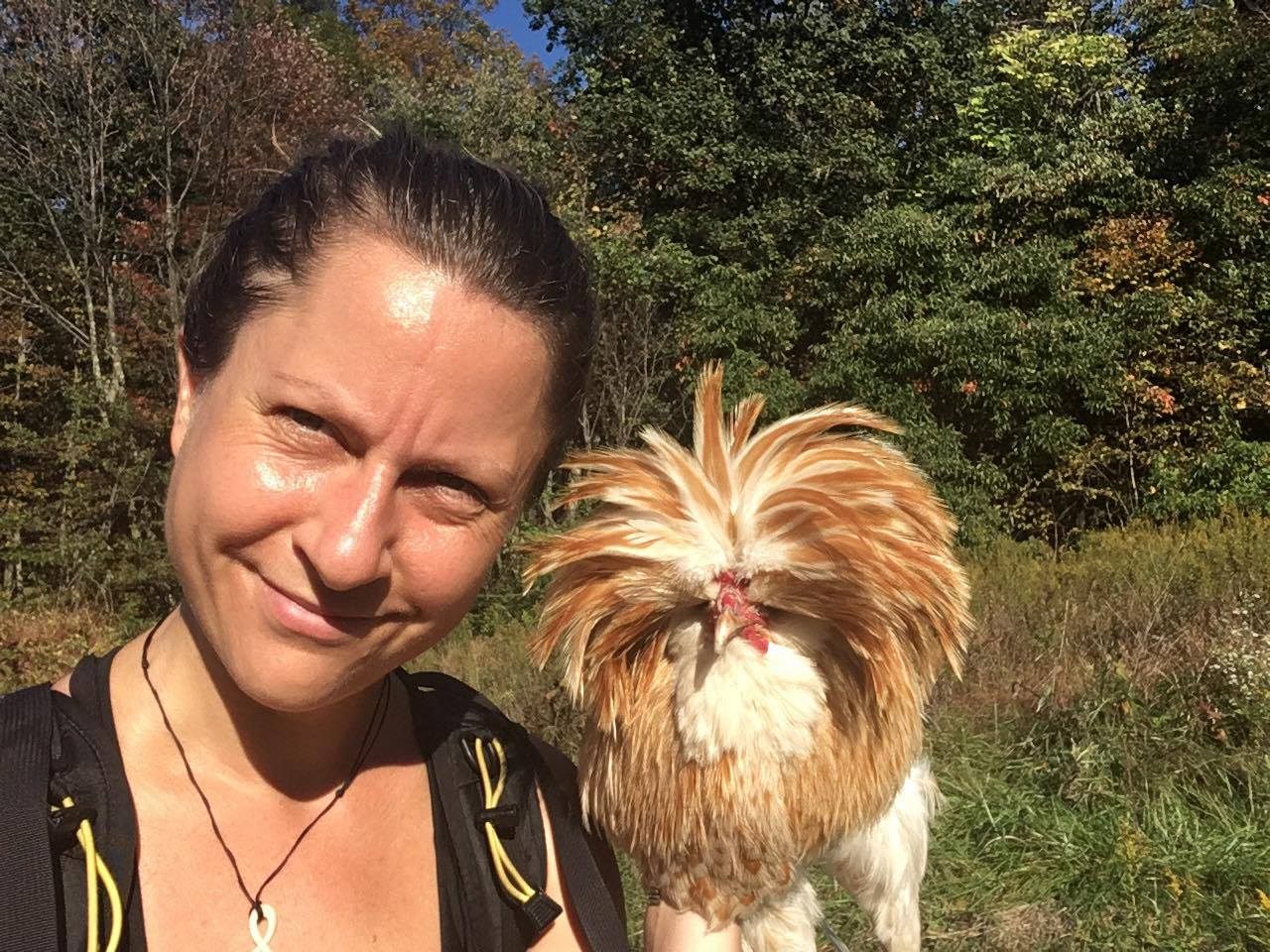 Every day, we track down a fleeting wonder—something amazing that's only happening right now. Have a tip for us? Tell us about it! Send your temporary miracles to cara@atlasobscura.com.