Inside the Decades-Long Effort to Build a Barbecue Trail
The Southern Foodways Alliance is documenting the oral histories of pitmasters.
After more than 25 years, Helen's Bar-B-Q has a reputation that extends far beyond Brownsville, Tennessee. Six days a week, Helen Turner rises in the morning dark to tend the oak and hickory logs, which take hours to burn down to embers. Sometimes her husband, who is now retired, lends a hand, but for the most part, she is accustomed to manning the pit alone. By the time customers roll in, the hog skin has acquired a formidably blackened bark and the collagen has all but liquified, leaving meat that shreds with the lightest touch.
The Southern Foodways Alliance started the Southern BBQ Trail two decades ago to document the legacy of barbecue giants like Turner. Currently, through the organization's free app, SFA Stories, readers can search through barbecue oral histories recorded in Alabama, North Carolina, Mississippi, Georgia, and Tennessee. Other states, including Texas, Kentucky, and South Carolina, are all in progress. The collection functions as a map for culinary roadtrips, much like the organization's tamale trail in the Mississippi Delta or the boudin trail in Louisiana. It's a guide for finding great food, as well as a record of America's intangible cultural heritage for future generations.
"It was about sharing the stories of people who do not get a lot of screentime," says Mary Beth Lasseter, co-director of the Southern Foodways Alliance. With 70-plus oral histories and growing, the collection is one of the most extensive efforts to document the contributions of pitmasters who have neither the time nor resources for self-promotion. In several cases, the interviewees have since passed away. A number of the establishments profiled will shutter when the current generation retires.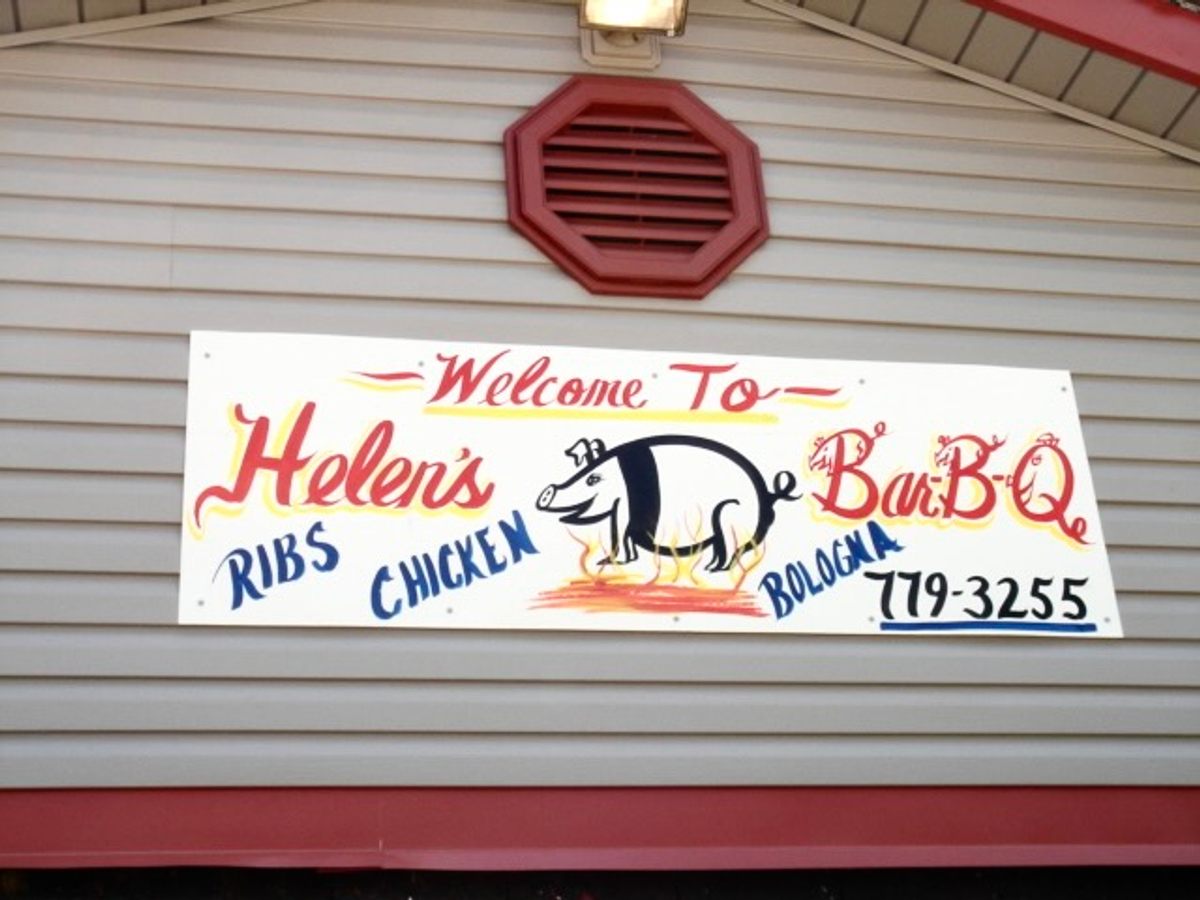 "A big part of my job is creating a permanent record," says Annemarie Andersen, an oral historian working on the project. "Restaurant work is hard work, and a lot of the time restaurants close their doors. This is about being able to get a sense of what this place was for the community and what role it served."
Few cuisines are as fundamentally entwined with the history of the United States as barbecue. Throughout the 18th and 19th century in the American South, no large civic or municipal gathering, be it an election event, harvest celebration, or the completion of a railroad, was complete without a barbecue. Barbecue masters would dig sprawling pits and trenches to feed crowds of thousands or even tens of thousands.
"Barbecue is important because it's one of the earliest civic culture foods we have," says Adrian Miller, the James Beard Award-winning author of Black Smoke: African Americans and the United States of Barbecue. "For most of our country's history, barbecue was a special occasion food. The present-day situation where you can get barbecue multiple times a day is a recent phenomenon."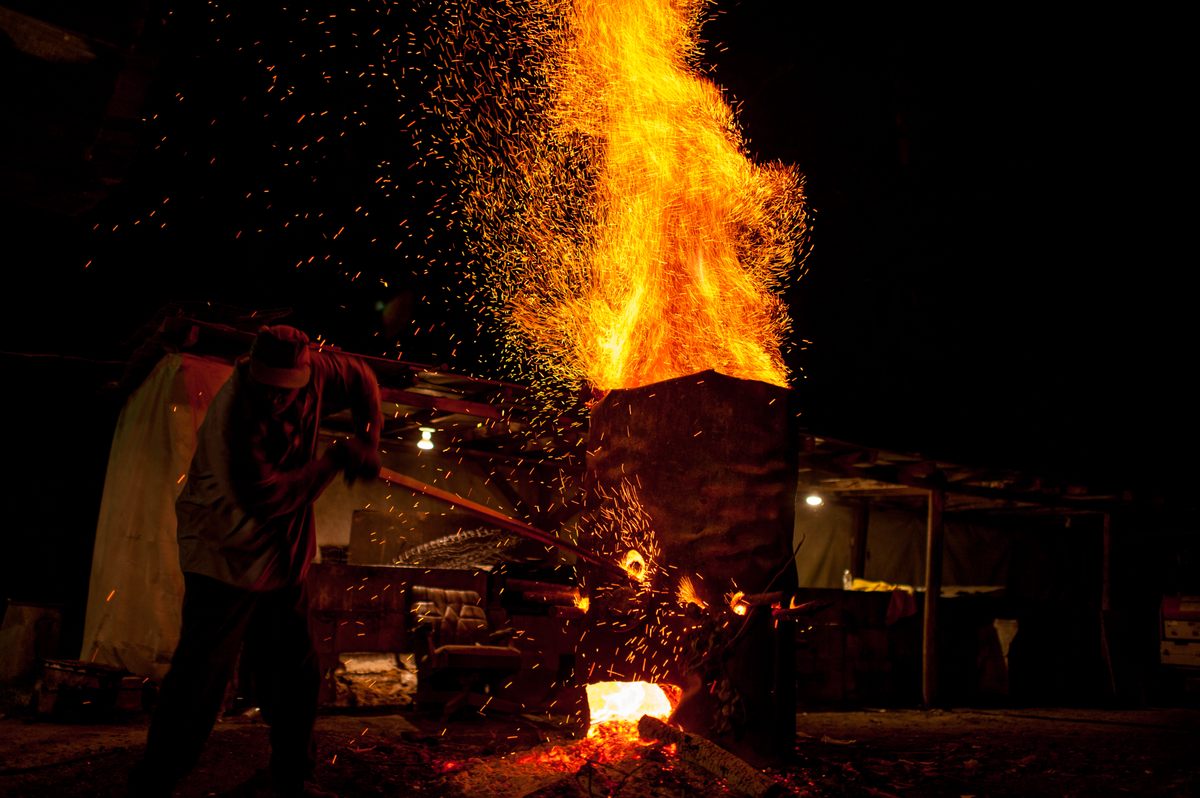 Over the last 30 years, barbecue has gone from predominantly working-class food to a national obsession, with the corresponding uptick in media attention and restaurant prices. "Barbecue has become cool," Miller says. "Before, the people were celebrated, but not in the way they are now. Now we talk about barbecue in terms of craft—and once you start talking about it as a craft, you can charge a premium."
Virtually all of the feverish coverage of the craftsmen behind barbecue in the Aughts focused on white men, be they tattooed hipsters, toke-wearing fine-dining chefs, competition circuit regulars, or rural pitmasters. "What happened then is as more people started coming to barbecue, the media gatekeepers anointed white men as the standard-bearers of what barbecue is," Miller says. "For a decade or more, we've missed the opportunity to point people to African American-owned places. The world of barbecue is diverse, but you'd never know that."
While American barbecue has splintered into dozens of distinct regional styles over the centuries, all of them have their roots in Indigenous and Black history. The word barbacoa is a Spanish adaptation of a word from the Taino language spoken by indigenous people in the Caribbean. In the antebellum South, Miller found that newspapers mentioned plenty of barbecues, but hardly ever bothered to include the names of the cooks responsible for them.
"Prominent wealthy men would form a host committee and they would pay for everything," Miller says. "The key part is they didn't pay for labor, because they would often force enslaved people to do the labor. That's why barbecue becomes tied to Blackness, because given the racial dynamics in our country's history, if you wanted to do something big and you didn't want to pay people to do it, you forced enslaved African Americans to do it."
History gives us few clues into the lives and identities of these early masters of the craft. Even after the Civil War, when many Black pitmasters migrated north, taking their technical knowledge and recipes with them, there remained minimal written documentation.
There's even less of a record of Black women who once presided over the pits, although there's anecdotal evidence that barbecue has never been a solely male-dominated profession. Marie Jean—anglicized as Marie John—is the earliest recorded female pitmaster, and was clearly in-demand for her considerable skills in the 1840s.
"You have a number of people later saying, 'I'm using my grandmother's barbecue sauce recipe' or 'My mom taught me how to do this,' so you see the influence of women," Miller says. "But media coverage has been so male-focused that we just don't have a great record of the contributions that women have made to barbecue. It's been cast as a male-dominated thing, but nobody in the Black community believes that."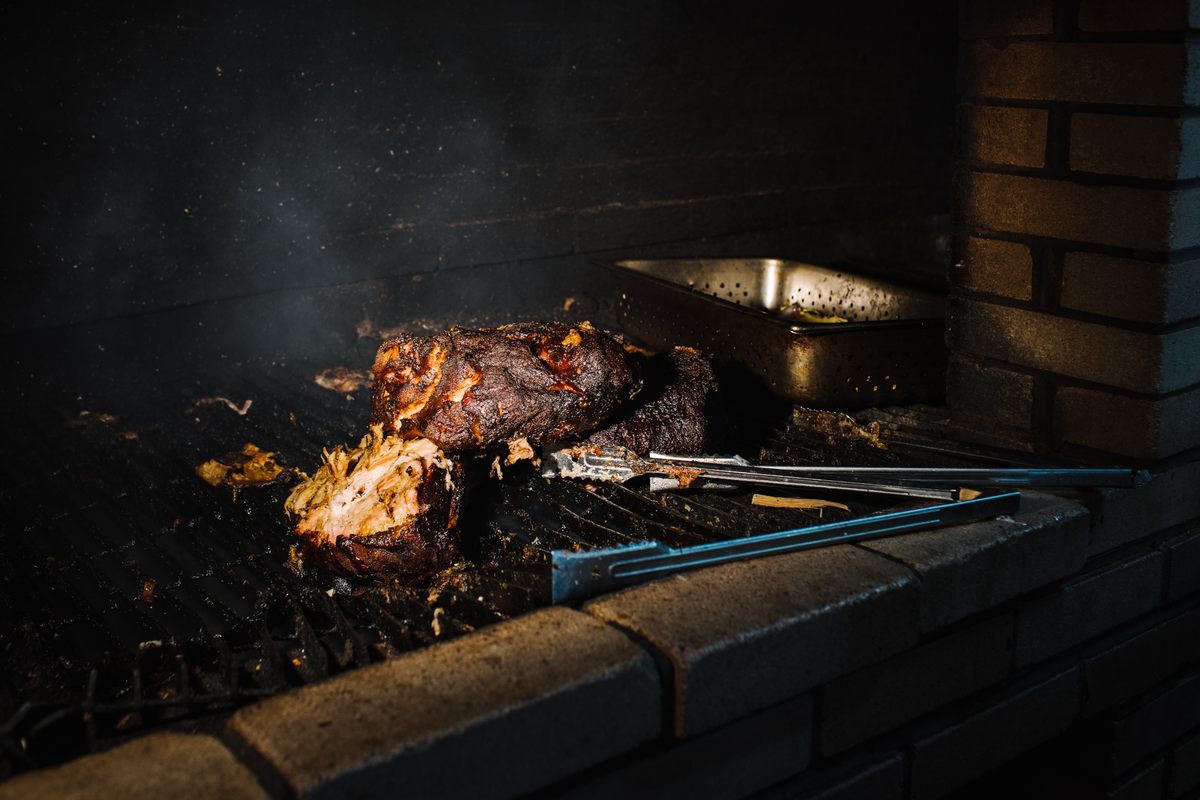 Miller says that publishers and streaming networks are taking steps to recognize Black barbecue chefs, even if there's still a lot of work to be done. He cites improved representation of television shows, as well as three book deals with prominent Black pitmasters currently in the pipeline. Still, Miller, who worked as a consultant on Netflix's Chef's Table BBQ, points out that television scouts are unlikely to notice a restaurant without a vibrant digital presence. That's where projects like the Southern Foodways Alliance BBQ Trail come in.
"These are not people who have a PR team or a marketing team," Andersen says. "This is Mr. Joe down the street and maybe his wife is making the sides." Many of the cooks she interviewed are busy from 4am to 10pm, chopping logs, manning the coals, and cleaning up in a never-ending cycle. Oftentimes, she conducts interviews late at night right over the pits. "They're busy people. So when you ask them for their time, you're asking them to relinquish part of their time to make a living."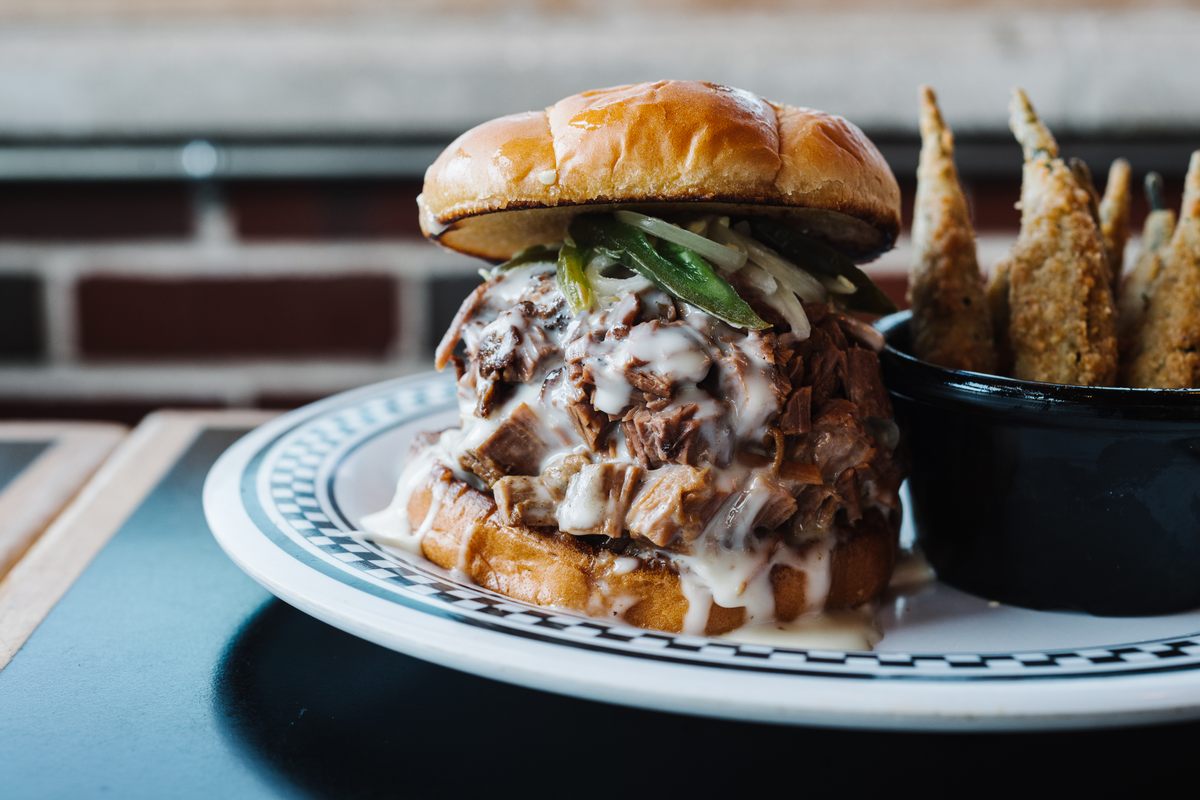 Oftentimes, members of the older generation have never seen a fundamental need for a website, since they have relied on word-of-mouth for decades. "Most of these people didn't go to culinary school per se," Andersen says. "They learned at the feet of their dad or their uncle or their mama. If they touch the crackle on the top of that pig, they can tell by feel if it cracks the right way. When you put that much care into a product, it sells itself."
Yet word-of-mouth isn't always enough these days. Sharing the stories of longtime pitmasters not only provides a richer, more accurate picture of the state of barbecue, but also helps keep some of these small operations in business. "Food tourism is a huge thing," Miller says. "There's a lot of people who travel now with food destinations in mind. Just driving people to these restaurants can help these people prosper."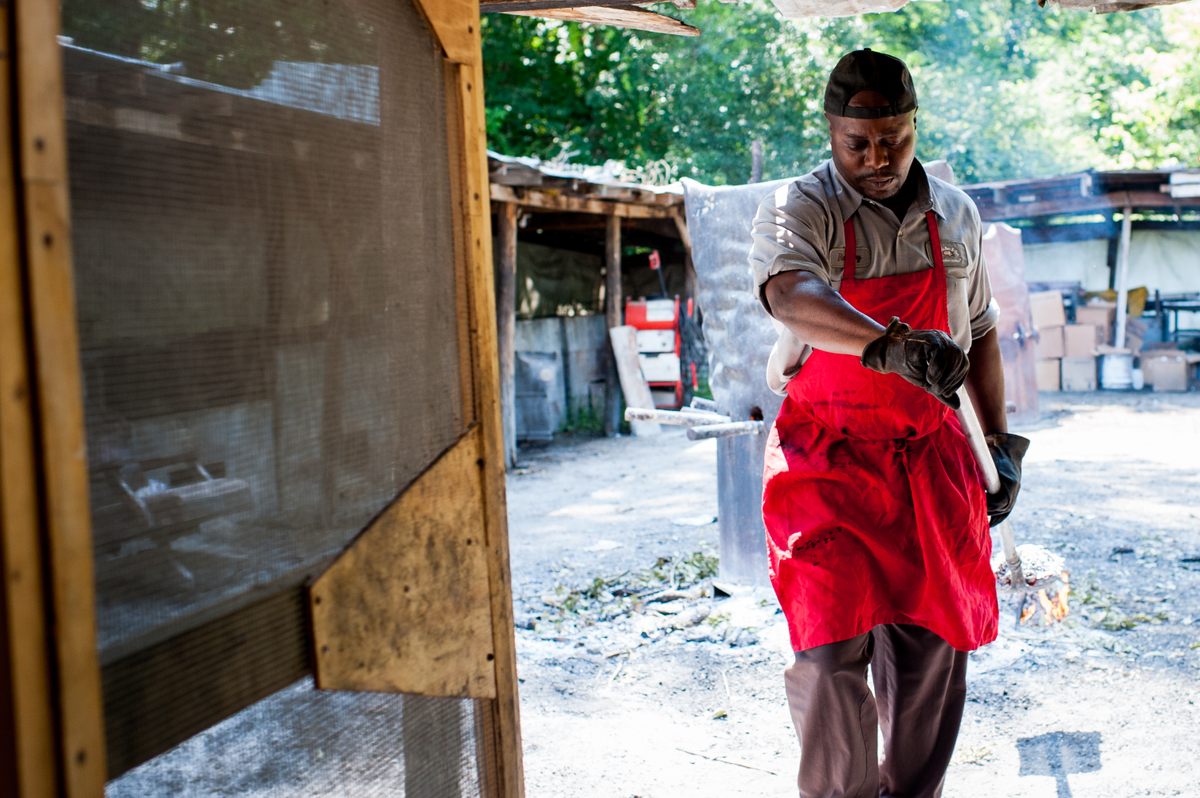 Andersen and Lasseter hope that their work will help bring recognition to pitmasters like Helen Turner. Thanks in part to their efforts, the Food Network and other legacy media platforms have spotlighted Turner's work, leading to a major boost in revenue. More than anything, though, these oral histories are a means of preserving and honoring their mastery, as well as understanding the traditions, migration patterns, and stories that led to the creation of American barbecue.
"There's a knowledge that lives in people's hands and their muscle memory," Andersen says. "That's something you can only know by doing. It's about having a record of that. To have that documented for people 100 years down the road, to have that cultural continuity, is incredibly important."
Gastro Obscura covers the world's most wondrous food and drink.
Sign up for our email, delivered twice a week.