Squirrels Are Unintentionally Luring Bears to Railroad Tracks
Train cars leak seeds, rodents collect them, and bears show up for easy meals.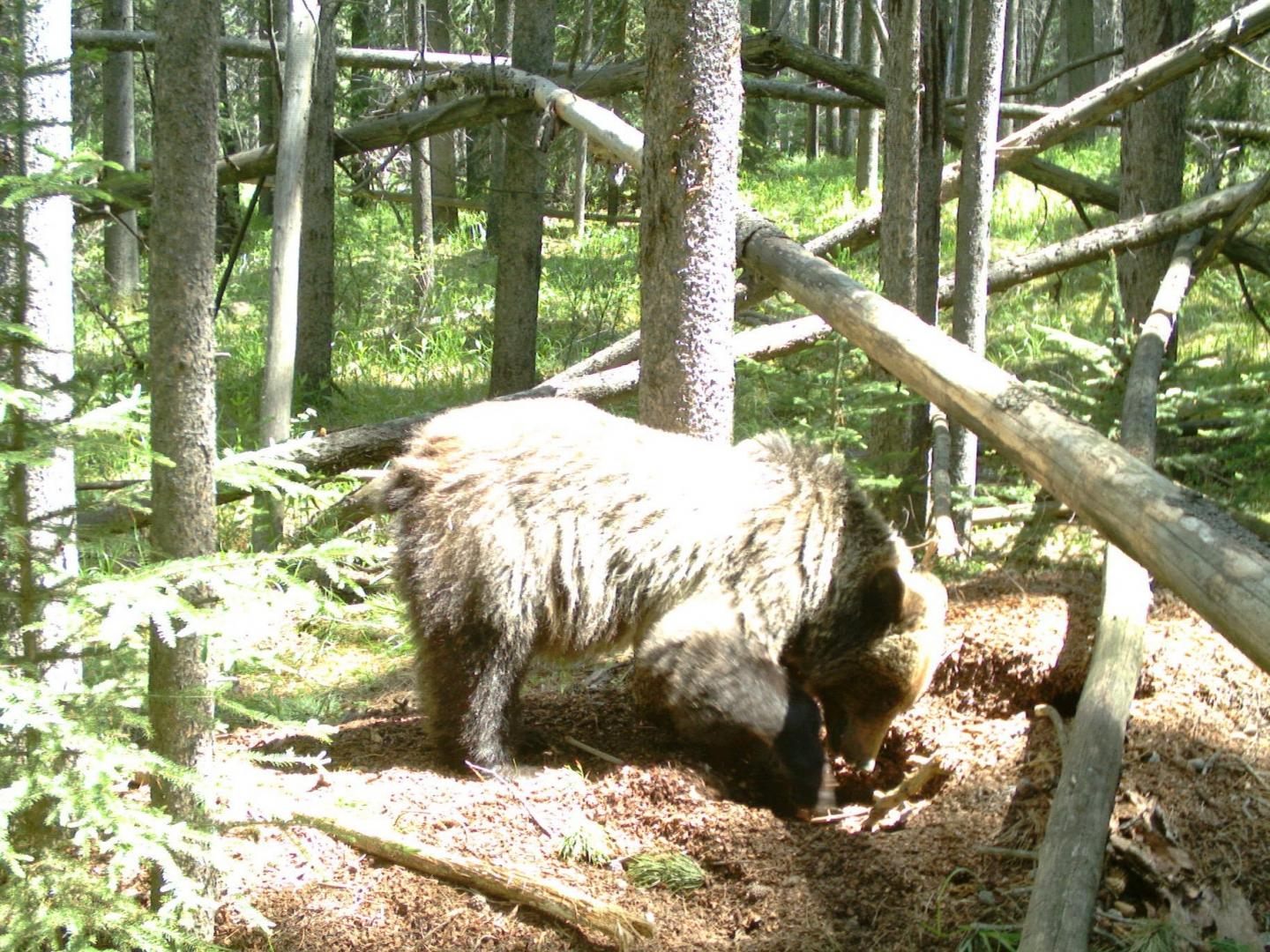 Bears and people food just don't mix. When the large omnivores associate humans with quick, easy access to food, they hang around towns and camps, and sometimes even attack. In national parks such as Yellowstone and Yosemite, these bears either have to be relocated or euthanized. But it's not just careless campers or unsecured garbage cans that get bears into trouble. In Canada's Yoho* and Banff National Parks, bears are spending more time around the railroad tracks that wind through the parks—and 17 grizzly bears have been killed by trains in Banff National Park since 2000. The source of people food there is hopper train cars full of agricultural seeds, such as wheat and canola, that leak a little as they pass through. But bears aren't scratching around for trails of seeds. It is seed caches, made by some small, red rodents, that are putting the bears in harm's way.
Red squirrels collect the leaked seeds in mounds called middens, and some bears have learned that middens make easy meals. A team of researchers from the University of Alberta surveyed middens in Banff and Yoho. They found that squirrel populations are more dense along the tracks, and their middens contain train cargo: canola and wheat seeds, as well as sprouted wheat, soybeans, and even the sulfur pellets used to adjust soil pH. The scientists also found that bears definitely associate these middens with the tasty seeds. In some cases, the bears dug up several feet to search for middens, and scat shows they have indeed been eating the seeds and sulfur pellets. Bears are known to raid squirrel middens in search of wild seeds, such as whitebark pine seeds, but only at high elevations, far above where the train tracks run.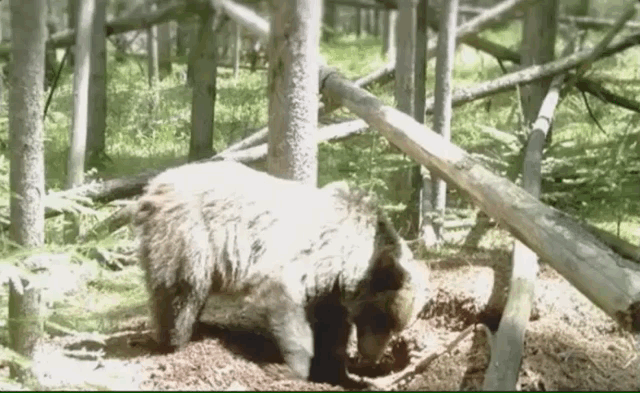 The researchers also noted that the parks' usual crop of Canada buffaloberry, a large part of the bears' diet, was "particularly poor" during the year of the surveys, so bears may have been raiding middens more often than usual. Buffaloberry growth can vary dramatically from year to year, so in some years, there may be even more bears lingering around railways. Stopping those seed leaks, say the researchers, is the only way to keep them safe.
* Correction: This story was updated to correct the name of Canada's Yoho National Park.