The Wonders at Risk in Bears Ears National Monument
Treasures of geology, paleontology, and archaeology may be affected by changes to the monument's boundaries.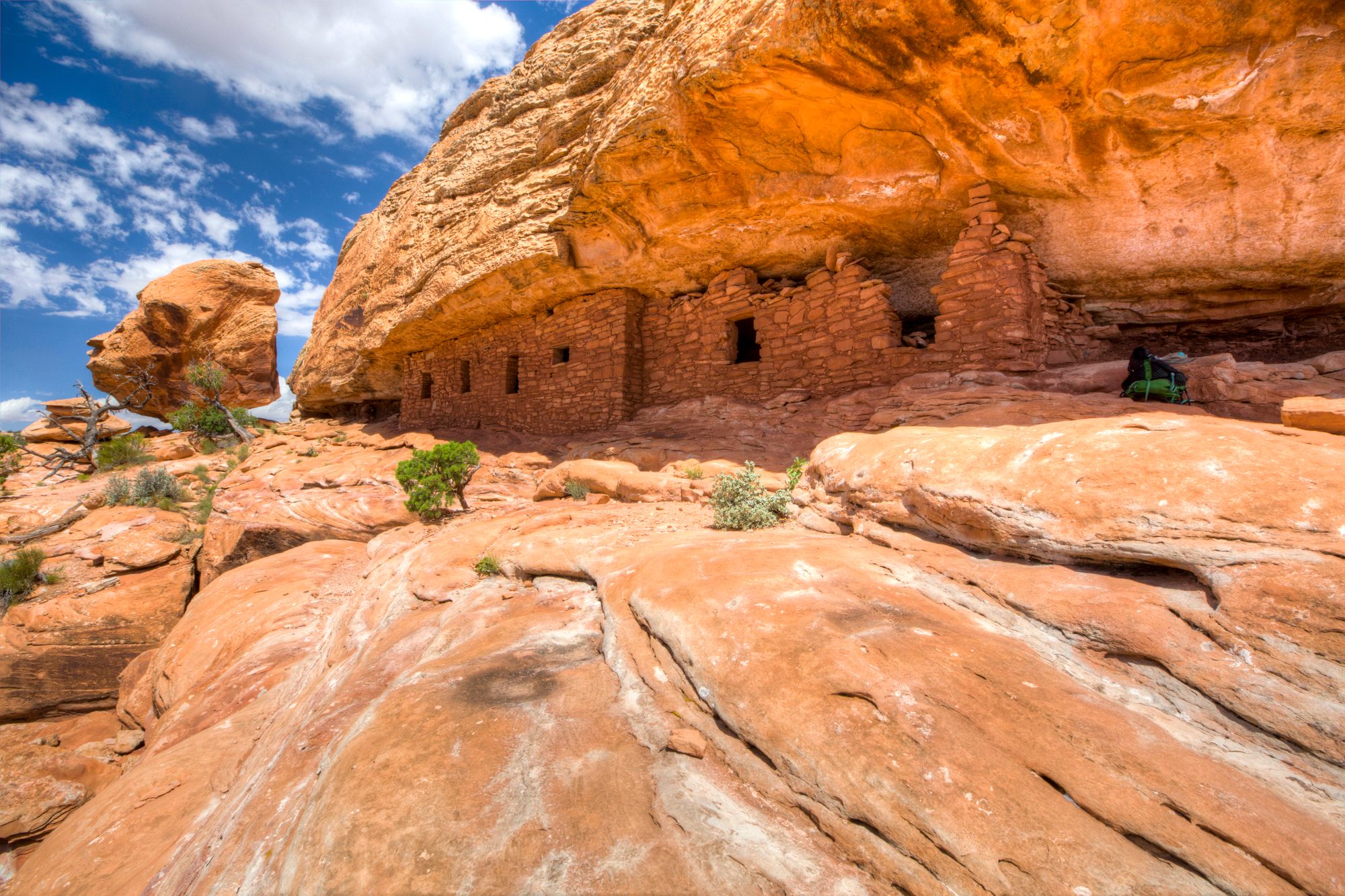 Bears Ears National Monument may be just shy of eight months old, but the treasures located within its boundaries have been around for thousands, even millions, of years. There are countless unique geologic formations, ancient dwellings, and petroglyphs scattered across its 1.35 million acres in southeastern Utah. But the national monument, created by President Obama in December 2016, is one of 27 recently reviewed by the current Secretary of the Interior, Ryan Zinke. Zinke sent his report to President Trump on Thursday, but hasn't yet made it public. However, The Washington Post reports that "multiple individuals briefed on the decision" say that Zinke recommends decreasing the size of Bears Ears, along with Grand Staircase-Escalante National Monument and Oregon's Cascade-Siskiyou National Monument.
Native American tribes, environmental organizations, and recreation groups will likely challenge the changes in court, but there's no guarantee the wonders within the monument's boundaries will remain protected. Here are just some of the incredible places at risk.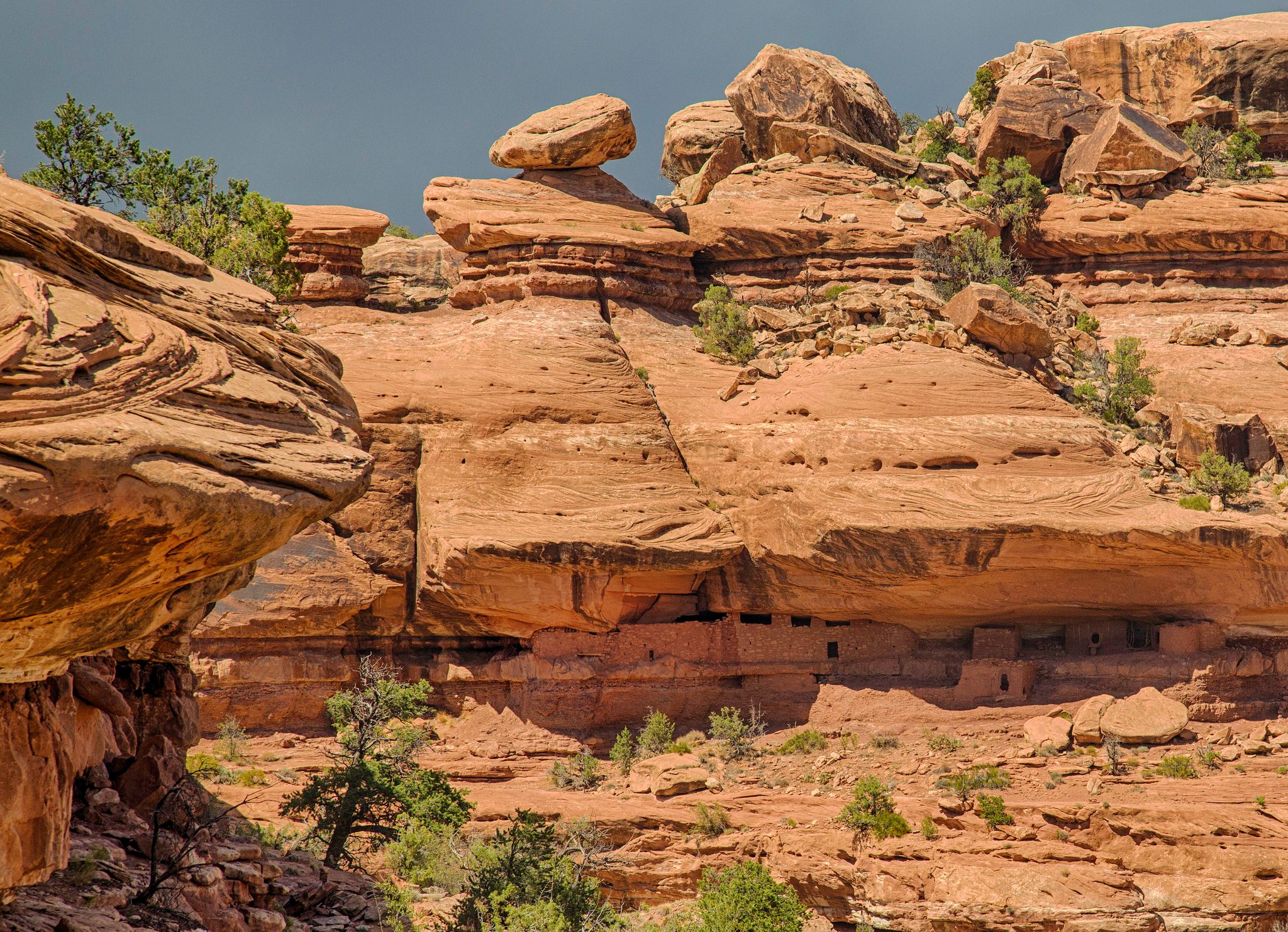 The Ruins of Cedar Mesa
Humans have inhabited the Bears Ears region for about 13,000 years, and artifacts from Ancient Puebloan, Clovis, Navajo, Paiute, and Ute peoples have been found throughout the region. Impressive dwellings can be found in cliff sides, and petroglyphs adorn rocks, offering a depiction of life long ago. Ruins include Moon House, House on Fire, and the Citadel.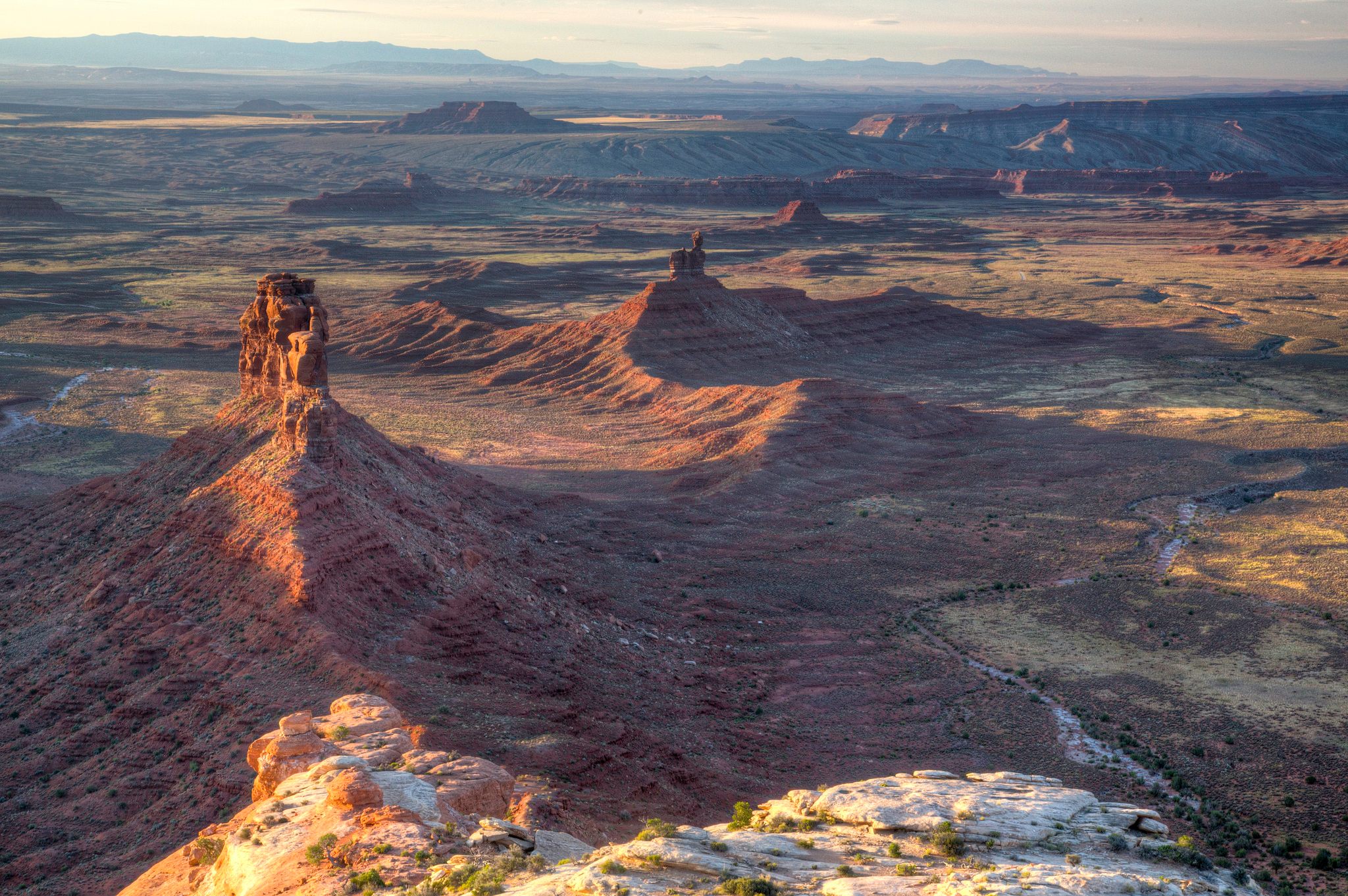 Valley of the Gods
Valley of the Gods offers visitors a chance to explore a landscape of monoliths and pinnacles carved by wind from 250-million-year-old sandstone. Nearby Monument Valley, on the Utah-Arizona border, may be more popular, but Valley of the Gods has its own film history and fewer visitors.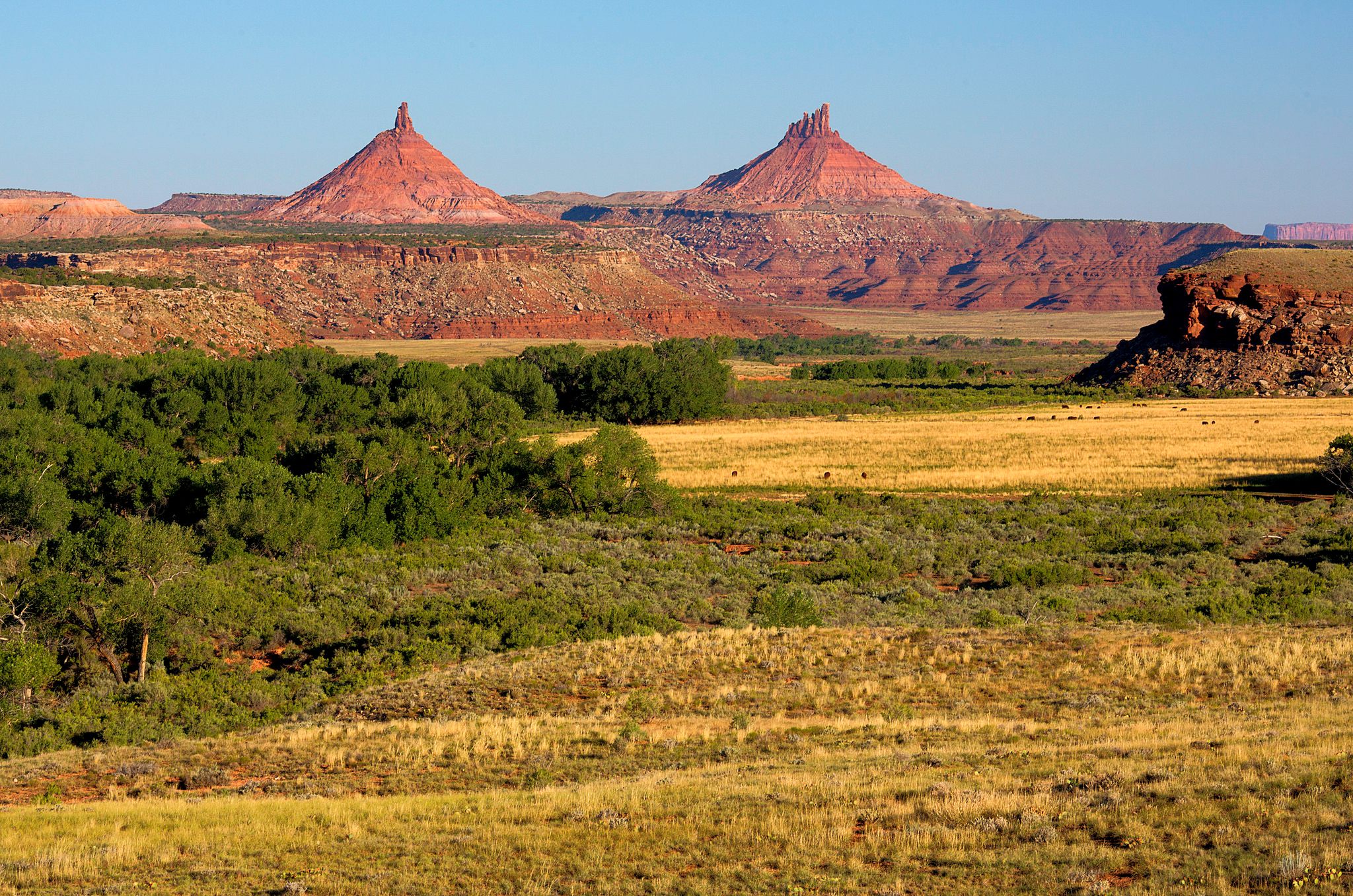 Indian Creek Fossils
The Chinle Formation in Indian Creek contains Triassic fossils of fish and aquatic reptiles. Fossilized tracks of tetrapods can also be found in the northeastern area of the monument. As the Presidential Proclamation that established Bears Ears as a national monument states, "The Chinle Formation and the Wingate, Kayenta, and Navajo Formations above it provide one of the best continuous rock records of the Triassic-Jurassic transition in the world, crucial to understanding how dinosaurs dominated terrestrial ecosystems and how our mammalian ancestors evolved."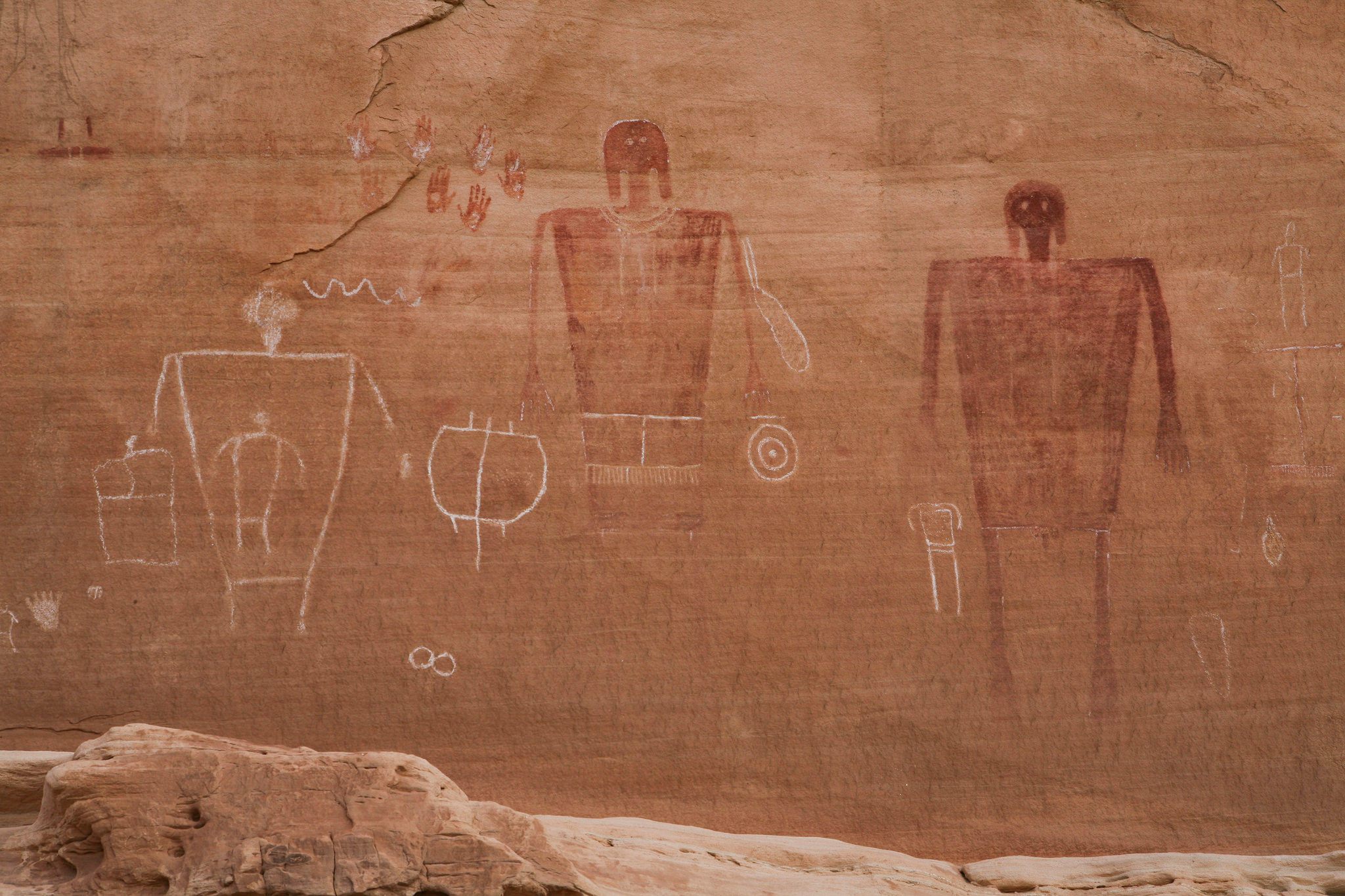 Petroglyphs of Grand Gulch and Indian Creek
Rock art dating back 5,000 years can be found throughout the park, but some of the most stunning examples can be found in Grand Gulch and Indian Creek. People, animals, and mysterious symbols decorate rock faces and provide a record of human activities and the animals that once roamed what is now Bears Ears, including bison and bighorn sheep.