Belgium's Telegram Service Stops for Good, Stop
It's the end of a telegraphic era.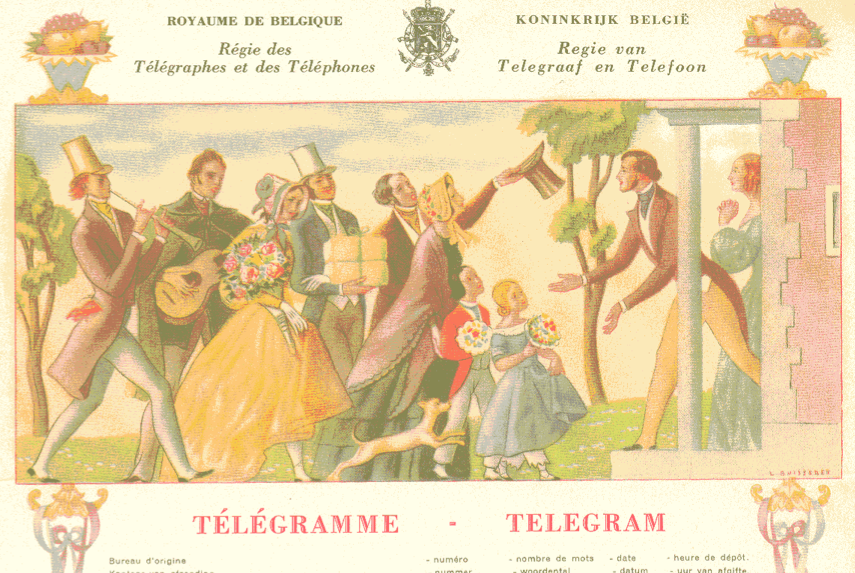 In 1846, Belgium established its first electric telegraph service, along the Brussels-Antwerp railway link. Suddenly, no matter how rural your location or remote your recipient, you could communicate births, deaths, and all of life's remaining bits at lightning speed (relatively speaking, anyway). This week, Belgians will send and receive their last telegrams. A service that just 35 years ago delivered about 1.5 million messages annually has dwindled to a little over 8,000 telegrams in the first 11 months of 2017. Compared to 2016, even that is a decline of 20 percent.
At least part of that is due to the cost. In 2013, the first 20 words of a message cost between about $8 and $15, depending on how flash the message needed to be. These days, that has risen to about $25 for a basic 20 words, with an extra surcharge for delivery in and around Brussels, Belgium's capital. And while there have historically been options to personalize it, with a photograph or even an accompanying bottle of champagne, much of the romance or magic is gone. No suited and booted lobby boys; no men hanging off the back of trains clutching notes of great importance. Now, telegram requests arrive by email, phone, or fax, and are typed into a computer. They are sent electronically to the nearest office of Proximus, the main Belgian telecommunications company, they are printed out and then delivered by post for the final leg of the journey.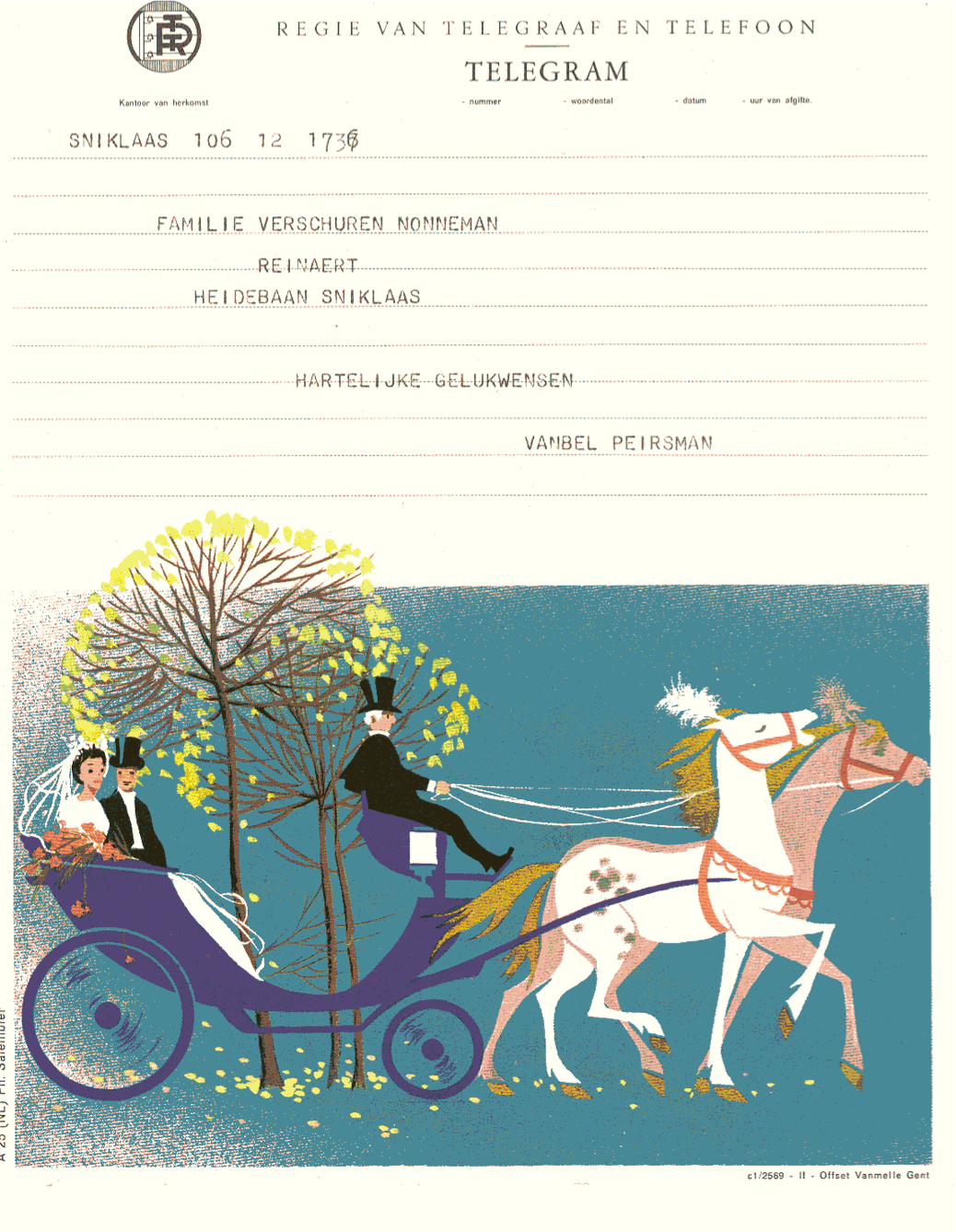 But despite the hassle and the cost, a handful of stragglers still use telegrams regularly. Other than the dwindling crew of staunch telegram fans, the service is mostly used by bailiffs, spokesperson Haroun Feroux told The Telegraph, who rely on the telegram as a legal guarantee of receipt. Fewer and fewer countries now operate telegram services, although online companies such as iTelegram still allow people to send printed messages to recipients around the world—including Belgium.
Some countries still thrive, telegram-wise. In Italy, 12.5 million telegrams were sent in 2010; in Slovenia, telegrams are printed in typewriter font on greeting or condolences cards, and delivered in a special yellow envelope to mark important events. But for Belgians there are just three days left to make use of this anachronism. Some businesses are now taking the opportunity to send a special missive as a Christmas greetings to important clients, or simply using it one last time to announce the service's own demise.