62 of the World's Best Independent Bookstores
As recommended by Atlas Obscura readers.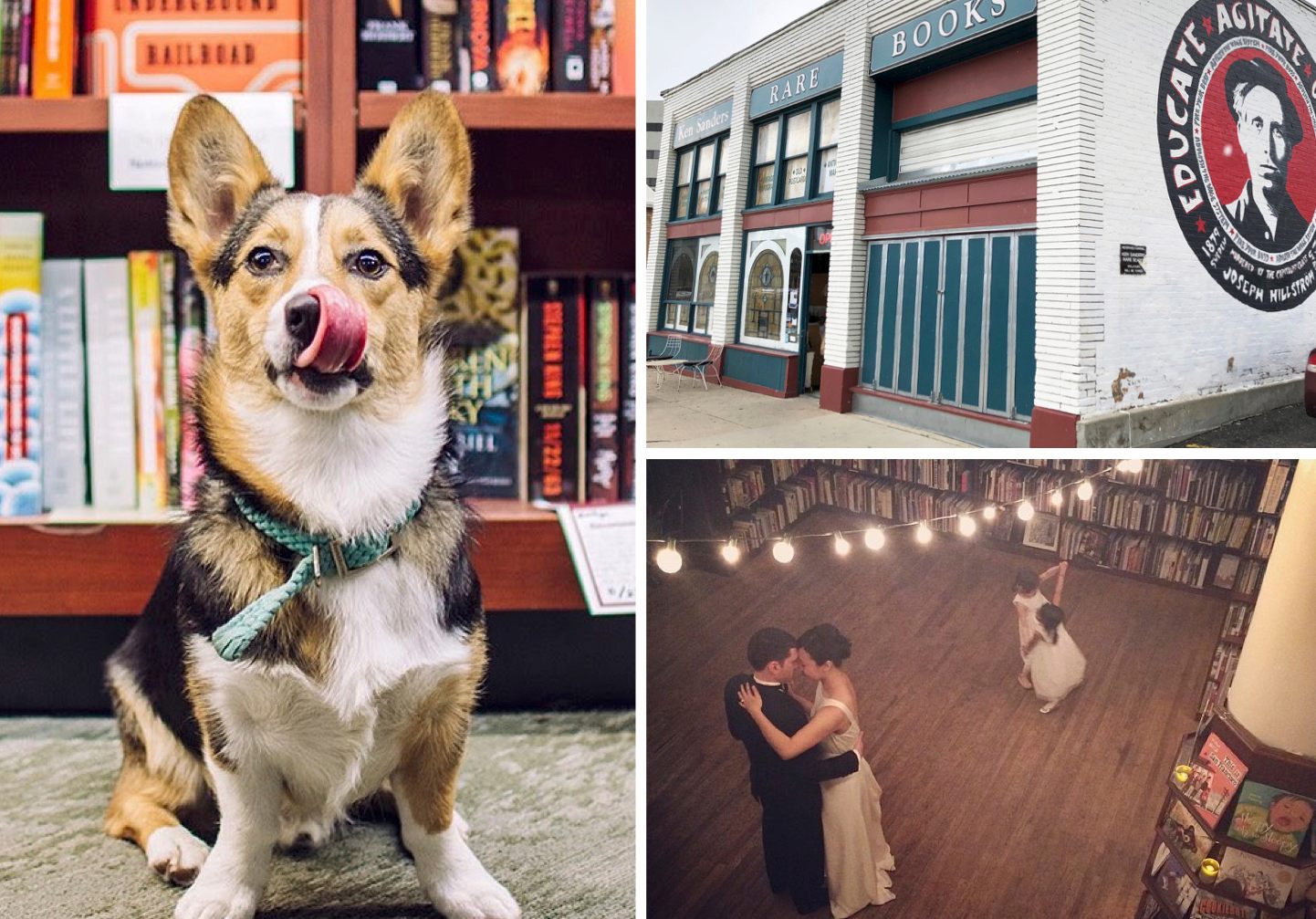 Saturday, April 28 is Independent Bookstore Day, the day each year when we celebrate the importance of small book shops around the world. To mark the occasion, we asked Atlas Obscura readers to tell us about their favorite local book sellers, and the response was overwhelming. From small towns to big cities, hundreds of readers wrote in to explain exactly why they love their favorite independent bookstore, in words and in photos.
Many of you raved about selection, great prices, and beloved store pets, but more than anything it was the people, and the sense of community that your favorite bookstores help foster, that you said make these shops special. So before you head out to visit your local independent bookstore this Saturday (or any other day!), read some of these hearty recommendations from the Atlas Obscura community. And next time you're out on the road, maybe you'll be lucky enough to visit one of these shops for yourself.
Portland, Oregon
"This shop has been a neighborhood jewel for decades. The staff is so knowledgeable and caring, and they all have black belts in finding that perfect book." —Bart King
Delray Beach, Florida
"Murder on the Beach is an active member of the mystery community with book club meetings, frequent readings by nationally-known authors, and writing workshops taught by published writers. Best of all, the store (meaning the staff) has a playful sense of humor–a skeleton reads a novel on top of one bookcase, the Christmas tree uses yellow police warning tape as garland, and the annual Halloween party for authors and readers sees Poirot, Miss Marple, and Sherlock Holmes (among other famous sleuths), enjoying eyeball cupcakes and finger sandwiches while a dozen local authors read from their latest mysteries. Customers come to Murder on the Beach from all over the state of Florida. As a mystery author myself, I feel very lucky to live close by." — Susan Cox
Los Angeles, California
"An oasis of intellect, in a sea of shallow ego. From what's hip and new to all the classics. Book Soup is a West Coast icon." —Jesse Stirling
Chicago, Illinois
"Women & Children First is one of the largest feminist bookstores in the country, stocking more than 30,000 books by and about women, children's books for all ages, and the best LGBTQ fiction and non-fiction. Their mission is to promote the writing of women and other marginalized voices, and they strive to offer a place where everyone can find books reflecting their lives and interests! Every time I walk in, I feel like I'm home."— Jillian Harmon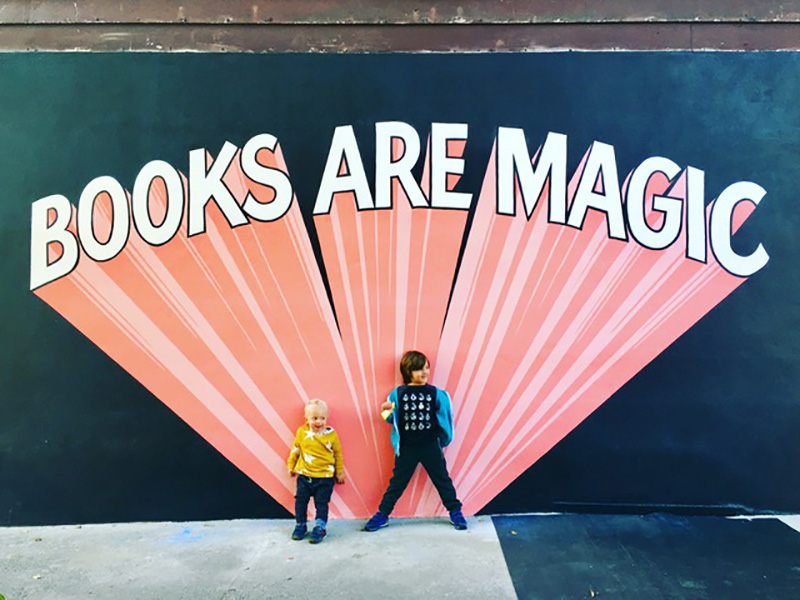 Las Vegas, Nevada
"Writer's Block is an oasis in the cultural desert of Las Vegas. It's not just an independent bookstore, it has a flavor and warmth that surpasses the sum of its parts." —Lizzy Newsome
Seattle, Washington
"Twice Sold Tales has shelves overfull with used books that give off a wave of musty old book smell depending on the room you find yourself in. The bookstore is full of cats and an endearing curmudgeon of an old man who is holding on to the past by strictly enforcing his 'don't look up book prices online' policy." —Joey Murphy
Denver, Colorado
"Diverse selection, coffee shop, music venue, knowledgeable staff." — Rachael Weiss
San Diego, California
"Amazing and excellent booksellers who make super entertaining displays. And of course Watson the Wonder Corgi as the bookstore mascot!" — Teri Den Herder
Farmington, Missouri
"It's a truly a hidden treasure trove. Located in the basement of an old factory, along with a quaint diner, in the heart of downtown. Aesop's is the perfect place to go escape for a while. Not only do they have shelves and shelves of books, they also sell tons of board and role playing games, new and old. Everything is at a fantastic price and they'll even buy your used books for cash or store credit. Aesop's Treasury is on of the best things about this little town. Not to mention the owner is the nicest person you'll meet, and you can really tell opening up this shop was his passion project." —Trista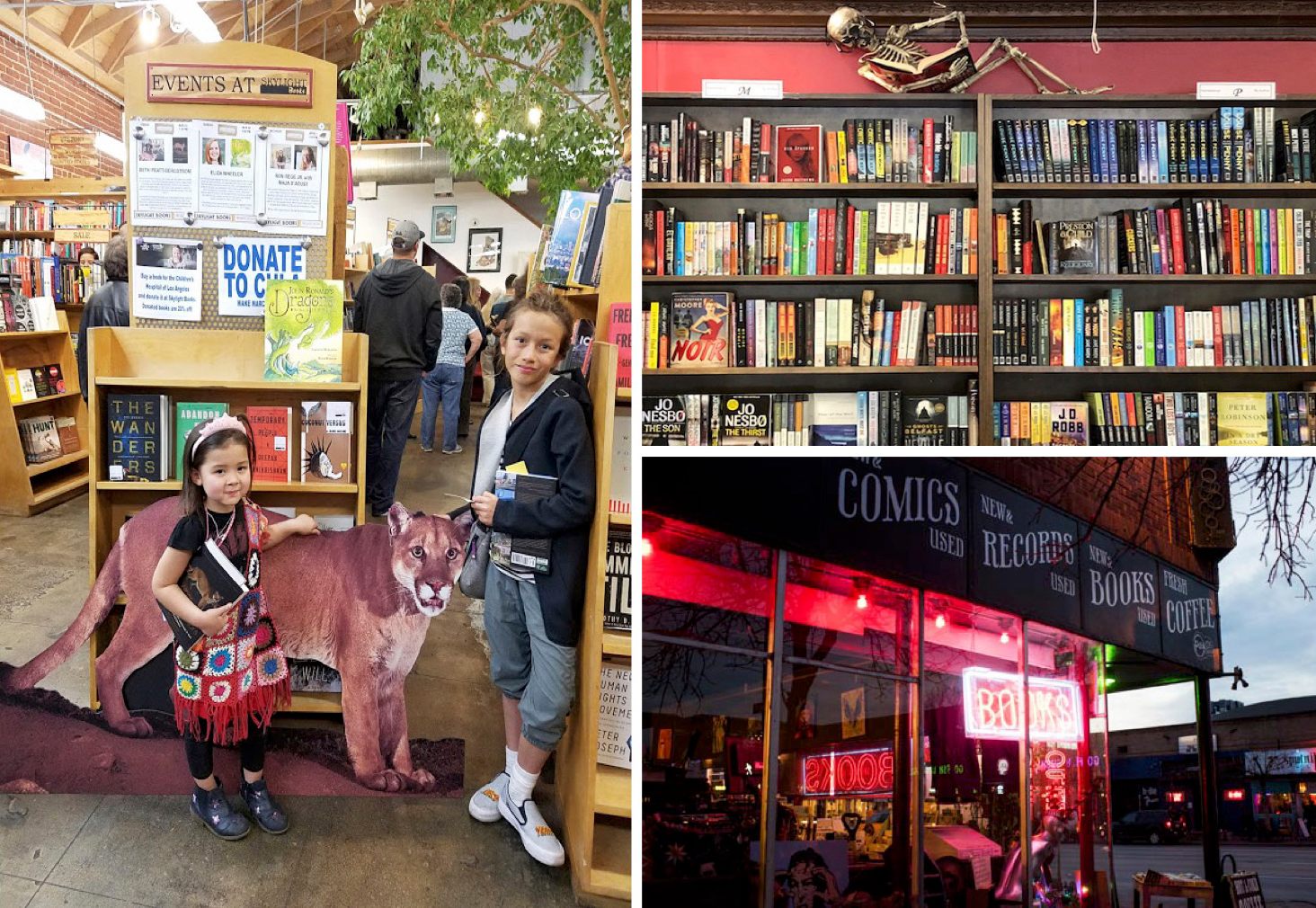 Cullman, Alabama
"Deb always knows what book you need to get you through hard times. Even when a tornado swept the whole mystery section away, she was always there with a smile and a suggestion." —Elizabeth Martin
Dunedin, New Zealand
"So, it's not local to me, but I found this shop while on vacation in New Zealand and I fell in love. It's packed wall to wall with used books of all variety and age. There are rare books and newer books. The ceilings and walls are powered with the covers of noir and pulps. There's a statue of Jesus Christ. The keeper repairs books and also does letterpress right there at the counter. It's the sort of place you kind of expect to not exist any more, so once you find it you know exactly how special it is." —Corinne Keener
Phoenix, Arizona
"This bookstore is the JAM. New and used. Kids play area and story time. Best of all, a bar called First Draft inside the bookstore where you can work, drink, read, etc. Changing Hands is a huge part of our neighborhood and we would be lost without them." —Jen
Decorah, Iowa
"This is a small book shop in a small town, and they have more events than many bigger bookshops. They are always working hard to get authors (often local ones) into the shop for talks. I have found more signed books here for that reason than any other place I have ever been. They try extremely hard and it pays off. Additionally, the staff are all extremely friendly. They make sure to supply editions of classic books with beautiful covers (some that I haven't found in other places). Once I had one of these get damaged but I had moved away from Iowa at that time. I sent them a Facebook message and they pulled another copy of that book off the shelf to hold for me without me having to pay online. They work extremely hard to put customers first. This book shop will always be my home away from home." —Anna Wehde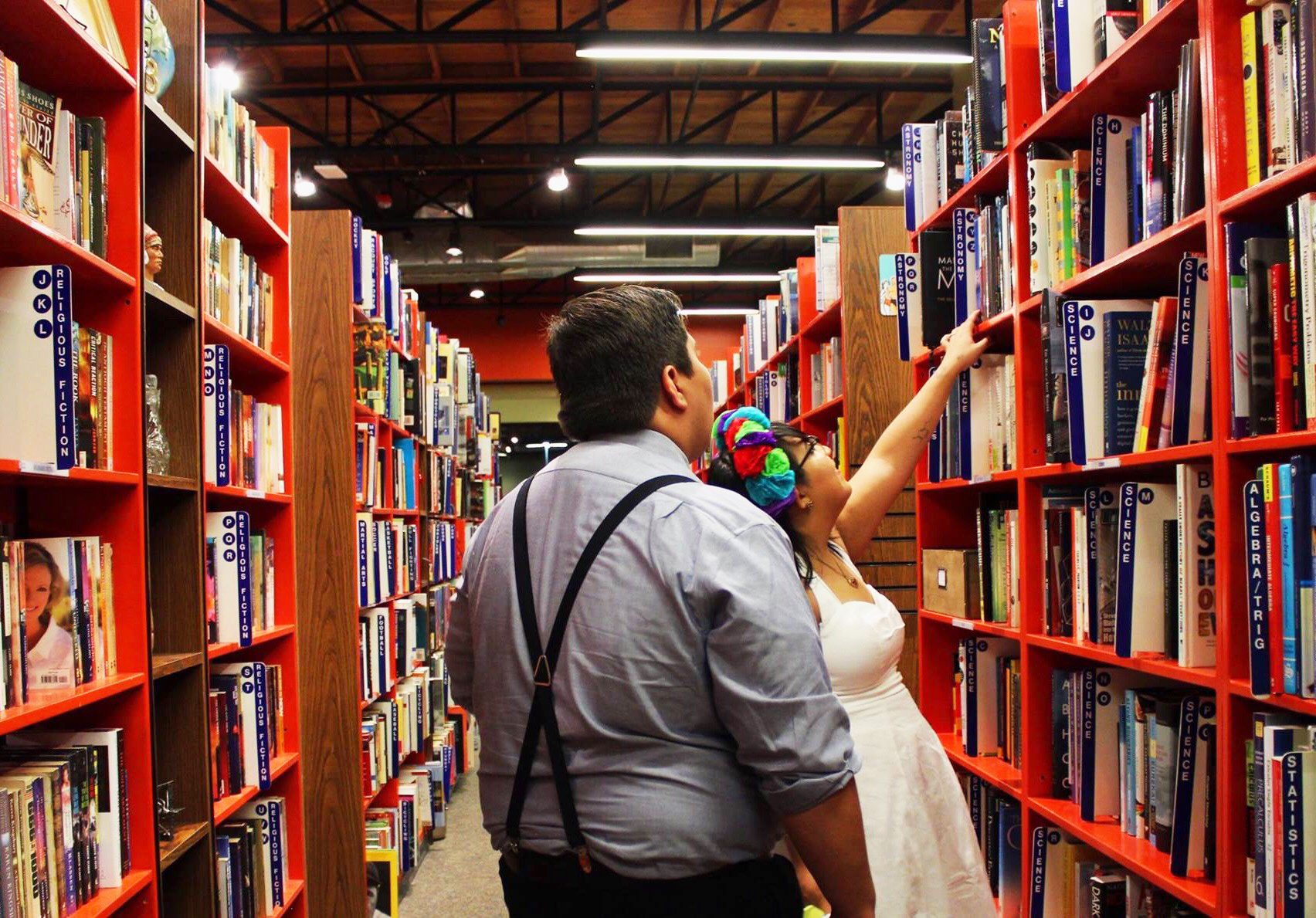 Emmaus, Pennsylvania
"There are so many things! A huge part of what makes Let's Play Books special are the owners, the Hess family. We feel like members of the family whenever we visit and it feels like a home away from home. It also feels like it holds magic within its walls. I could spend hours discovering books I would not have found anywhere else and having that magical feeling you have when you're lost in a book. Plus, it's a place that my kids beg to go to! They feel just as at home as I do. Beyond my own family though, it is an amazing gift to our community. Let's Play Books hosts author visits, discussions, and community events that push ourselves and our community to be better than they were before. They are welcoming and inclusive to all and we are lucky to have them!" —Sandra Lau
Kansas City, Missouri
"Not the place you go to find that one book you need. You go to Prospero's to get lost in the rows, exploring the nooks and crannies of the basement, stopping to laugh at some decade old graffiti, or admire the jackalope-duck on display on the front counter. It's amazing how much the owners manage to fit into their tiny, three-floor book labyrinth." —Sam Klinkenborg
New York City, New York
"We had our wedding reception at the Housing Works Bookstore Cafe. It was perfect! We were surrounded by books, our family and friends and we are supporters of their mission. The bookstore holds a very special place in our hearts." —April Somboun
Ottawa, Ontario
"Walking into All Books is like a maze. The whole store is the size of a closet and books pile up on the floor and on top of shelves, up to the ceiling! It's pretty hard to find things, but no matter what, you can always ask the owner and he'll know exactly what you're talking about and where to find it. I'm often pretty shy, and this method of book finding has made me engage in some interesting discussions with the owner, sometimes another customer chimes in. Also, time skimming the shelves makes my mind wander and I always go outside my usual genre. I love it." —Paige Inglis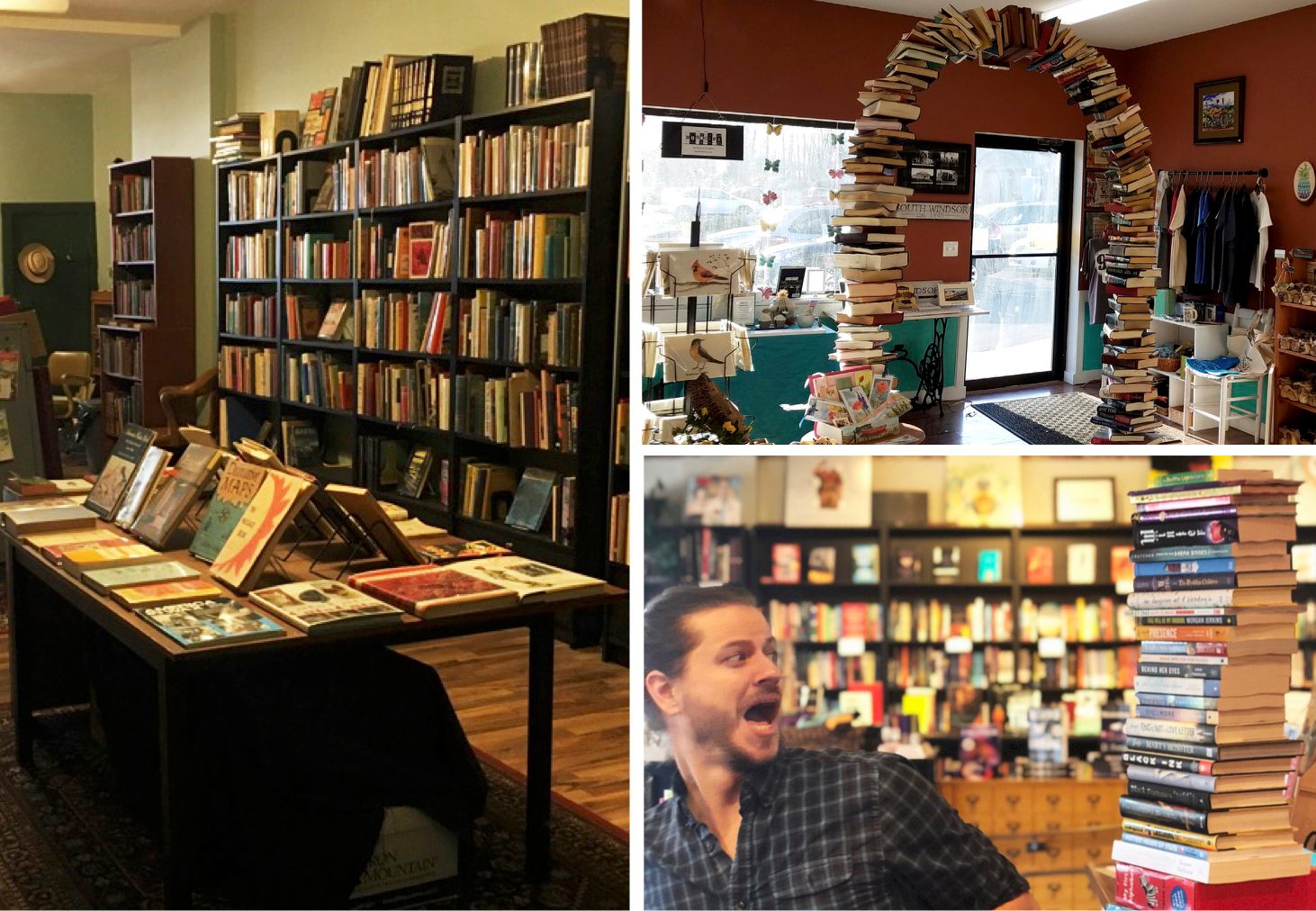 Alnwick, United Kingdom
"It is a beautiful secondhand book shop with a wood fire and beautiful sofas. As you enter in the front section, with mainly children books, there is a mini railway going around above your head. The main section, a converted train shed, goes on and on with wooden shelves of books just wanting to be read. My family could spend days and days just finding all the books I want to read, let alone read them." —Sarah Robinson
New York City, New York
"It's a space where I feel a community and I know that I can trust their selection of books." —Paola
Denver, Colorado
"I'm a huge fan of BookBar because of the quirky and fun staff. BookBar is a local bookstore / wine bar / coffee shop but the 10 or so folks who staff it are incredible. They're all a bit eccentric and incredibly friendly. […] It's the best bookstore!" — Kate Cygan
Hong Kong
"A unique vibe of antique books dating back to more than a century old and current but usual titles that are seldom seen in Hong Kong. Compounded with the fact that the location is sitting on the second floor corner unit of an old building, overlooking the bustling traffic right at the crossroad of the financial and entertainment districts." — Léonard Lin
San Francisco, California
"Borderlands is specifically a Science Fiction/Fantasy/Horror/Mystery bookstore. They have been around for decades, and recently, pulled themselves back from the brink with the help of a community of sponsors. Their current space has a Santa Rita altar in the basement (previous tenant), and sometimes, the long-buried Mission Creek trickles in. They managed to purchase a new building in the Haight, which survived the 1906 quake and survived an explosion while incarnated as an incense store during the heady hippy days. Borderlands is also home to a derpy bald sphinx cat." —Laurel Karr
Melbourne, Australia
"It's what a good bookshop should be: lots of books, floor to ceiling shelves, bookshop ladders, lots of local events, and helpful staff who obviously love reading (a lot of them are also published authors). The business also gives back to the community—donating 10 percent of its profit every year to literacy and arts programs in Melbourne." —Lian Hingee
Pennant Hills, Australia
"Kate knows every book and can make recommendations for each individual—she never gets it wrong!" —Cassandra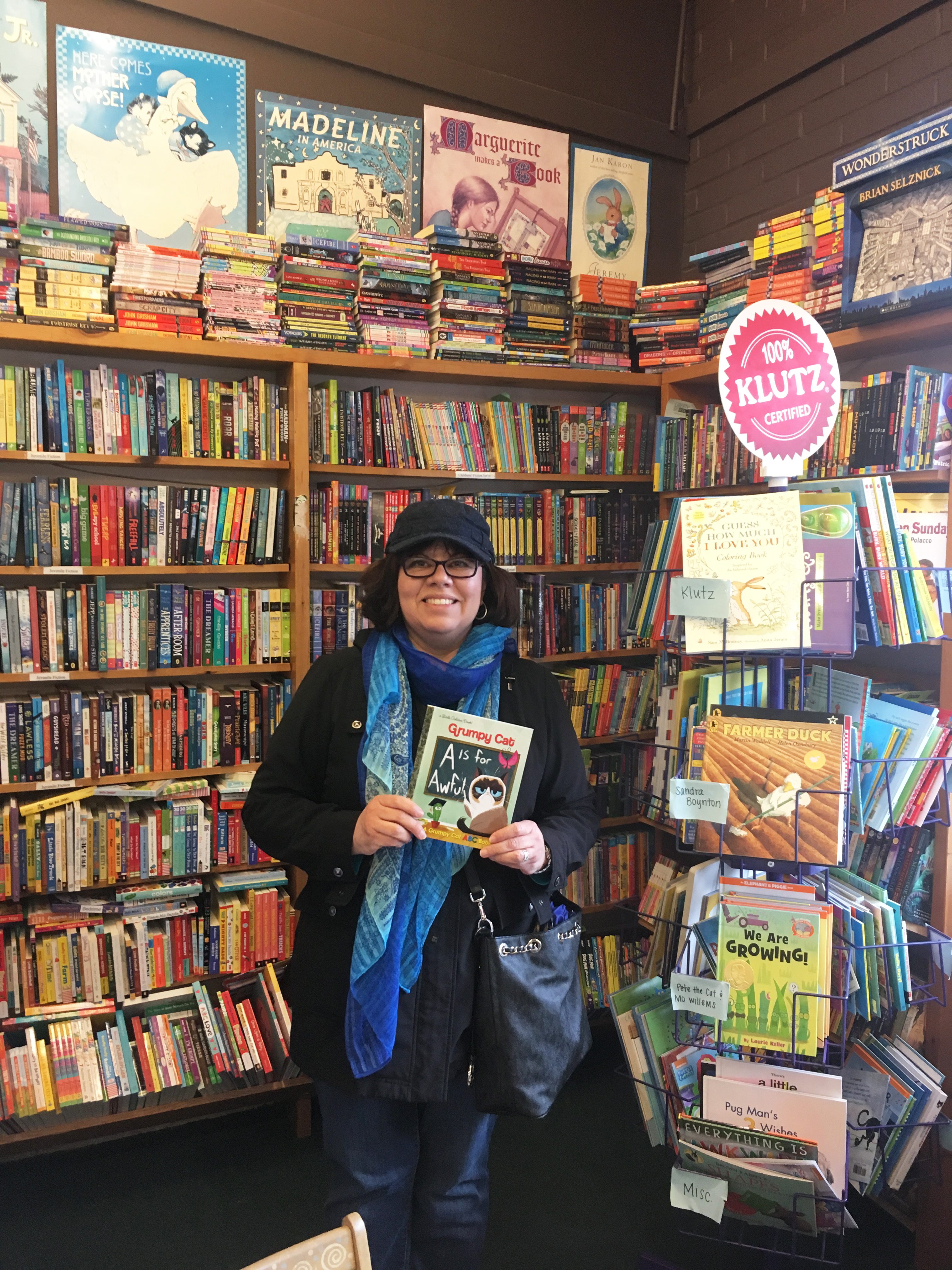 Camden, South Carolina
"Books on Broad in Camden, South Carolina, would rival a huge international corporation if financial success was based on contributing to a happy community. […] This past year, a Starbucks moved into one of the nearby strip malls, and sales are down. I worry about my local bookstore—about what it will mean if it is to leave us. When a place dies, the body stays, and I'll have to drive by the corpse (as it were) daily, reminded that something which connected us is now gone. This is my worry, but I have hope too, that Books on Broad will survive: a testimony to the proprietors, staff, and town that wants it to continue, and sees the value it brings to those who have a space to be more human together." —Amy Schofield
Brooklyn, New York
"This new neighborhood indie bookstore has offered everyone a welcome to a lovely, friendly, engaging world of books. I'm particularly fond of the children's room. It has pink bean bags, a secret octagonal reading cubby, children's sized chairs and an old leather sofa. And it's all in a soft PINK. And there are great selections and visits from excellent writer/illustrators." — Susan Straub
Lawrence, Kansas
"I can always find what I want, but there are also pleasant surprises!" —Bethany
Salt Lake City, Utah
"It is housed in an old building and is stacked floor to ceiling with used books. He specializes in books about the environmental movement and western issues. He's an expert in Edward Abbey, Wallace Stegner, etc. He has a huge beard and is a great guy." —Joel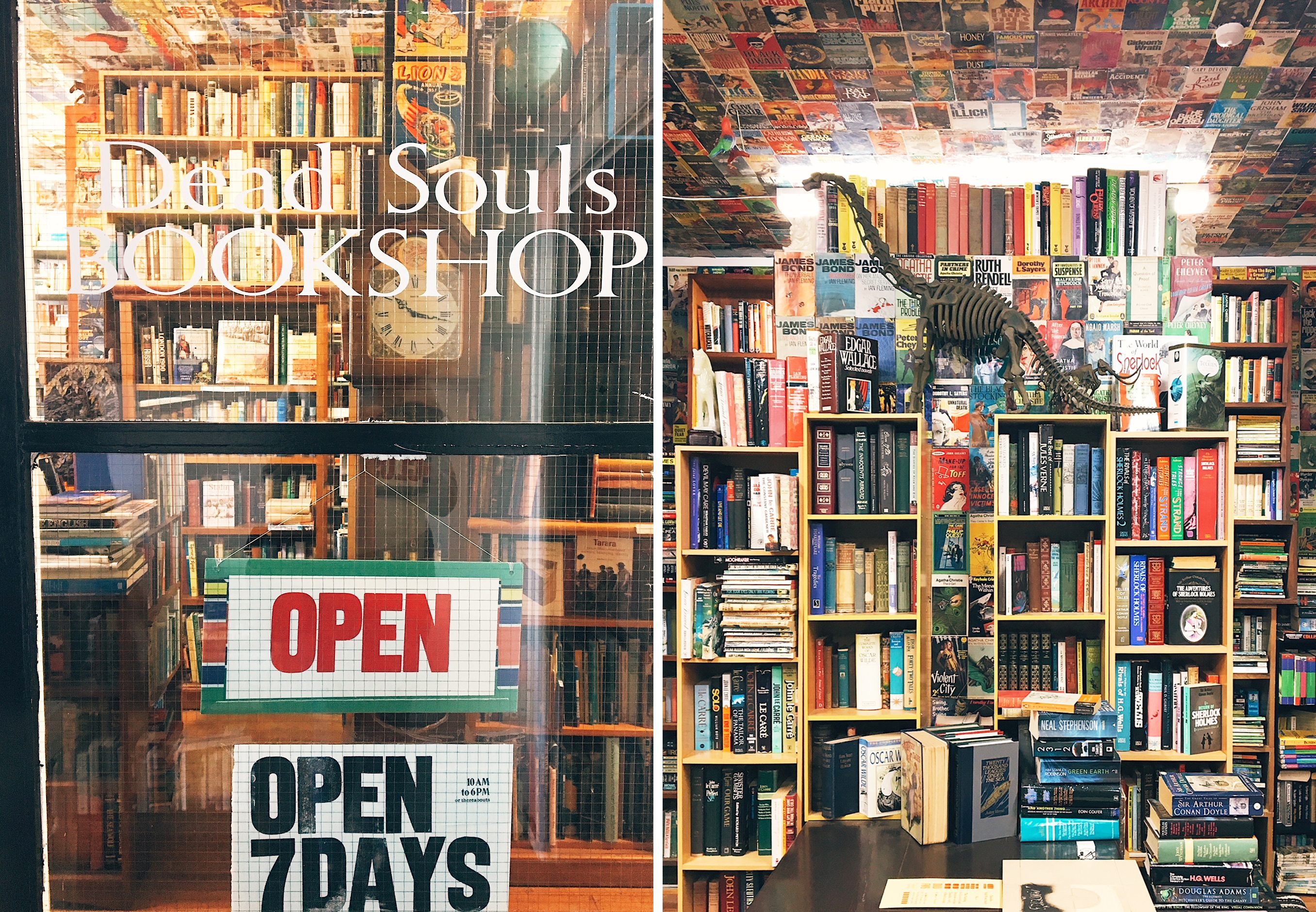 Ontario, Canada
"It's beautiful and airy with creaky old hardwood floors. The books are in very good to excellent condition, well curated, and easy to find. They also have an antique section! The staff knows their store and are just the right amount of eccentric and surly. I love spending my lunch hours here finding books of short stories or novels I've never heard of." —Carly Griffith
Lancaster, Pennsylvania
"It's a one-woman show at Winding Way Books, and her name is Melody. She is what we call "Lancaster-famous." Some local characters are infamous here, and everyone knows them in this city of 60,000. She knows her customers very well, especially their taste in literature. She will walk right up to you and recommend a book, knowing your tastes. She even stocks based on it. I often walk in and she has a book she's held for me. I find her discussing books with other locals and find myself roped into discussions of Beatnik drug use, or sci-fi theology, local politics. It's a hub of a kind." —Jose Fritz
Vancouver, Canada
"It looks like any other bookstore from the outside… until you enter it. Thousands of books stacked everywhere in every crevice, so much so that you have to weave in and out to get around the store. It's so iconic, this chaotic, much loved institution that people from around the world come and visit it, just to soak up the atmosphere at MacLeod's. Think an absent-minded professor's library." —Brad
Portland, Maine
"Print is owned and staffed by book obsessives like me. Well, not entirely like me. Sufficiently different and diverse to make for fascinating discussions and recommendations. Print is a bibliophile's dream. And whether you're there to buy lots of books or there just to breathe in the smell of print, they're always happy to engage in great conversation about (you guessed it) writers and books. Special little note: The Maine Writers bookcase is awesome and local and wonderful." —Amy Selwyn
Greenpoint, New York
"WORD is a small bookstore in my neighborhood that has a great collection, and hosts excellent events. When Carrie Brownstein's book tour began for Hunger Makes Me a Modern Girl, it was such a huge event that WORD could not contain the people in their space, so they partnered with a local punk dive bar called St. Vitas to house us all! With special guest Q-Tip!" —Shelby Thompson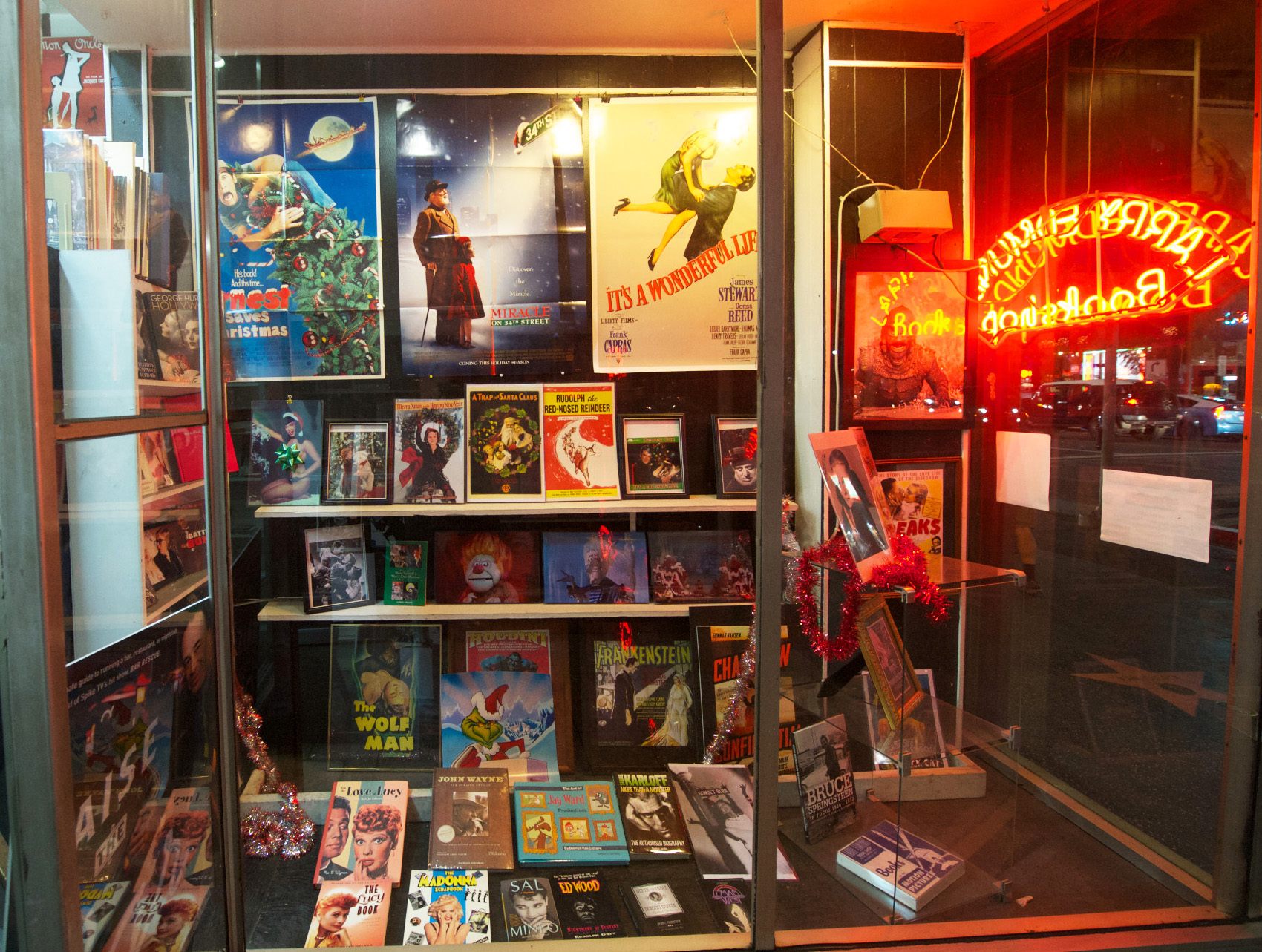 Detroit, Michigan
"The recommendations and the atmosphere. Everyone that works there is absolutely wonderful. Not only do they remember me, but also my reading tastes; every time I walk in to buy a book, I end up leaving with three or four due to their recommendations. I usually spend a good hour in there every visit, either talking to the owner and staff or striking up a conversation with other people shopping. It's a great way to connect to people." —Brian Smith II
St. Louis, Missouri
"They have been there since 1969, surviving and thriving during the big box store wave and have always offered a great selection of books, speakers and author presentations, book groups, poetry readings and a used book selection downstairs. They've always had a counter-culture atmosphere, a wide variety of genres, and offer events and a foundation that promotes literacy in the St. Louis public schools. Visiting the store is a treat and worth my drive from nearby Illinois—staff are friendly and knowledgeable and provide their own annotated book recommendations, while message boards list events of cultural interest in the St. Louis area. It is situated in a great, diverse neighborhood with coffee shops and restaurants. Going to Left Bank Books is always a fun outing for the day and holds decades of memories for me, as well as the latest literary treats." —Sandy Crawford
Los Angeles, California
"Skylight (and likewise its staff over the years) is no doubt responsible for making Los Feliz Village a destination in L.A., as with its continued presence on Vermont Avenue, it attracted many independent shops to the area that have made the neighborhood such a great place to live and visit." — Teena Apeles
The Dalles, Oregon
"It is the oldest bookstore in the state of Oregon, has never been upgraded, has original wooden floors and the wonderful smell of old books. It has been around for over 140 years. What also makes it endearing to me is the former owners, the Weigelts. First their father and later the two sons and daughter, none of which married and lived well into their 90s. They had a large table with rolls of green and brown paper and would wrap your purchases and tie them up with string." —Anwen Dutson
Hollywood, California
"Larry Edmunds Bookstore is the only place left in Hollywood where you can still buy books about Hollywood. Jeff, the owner, is a great guy and a total movie fanboy. He has authors and old stars come in and speak. Old biographies, movie posters, film books. Classic used books. It's a joy to browse here and it's been in the area over 50 years on the Walk of Fame. Michael Jackson and Faye Dunaway have shopped there too." —Scott Michaels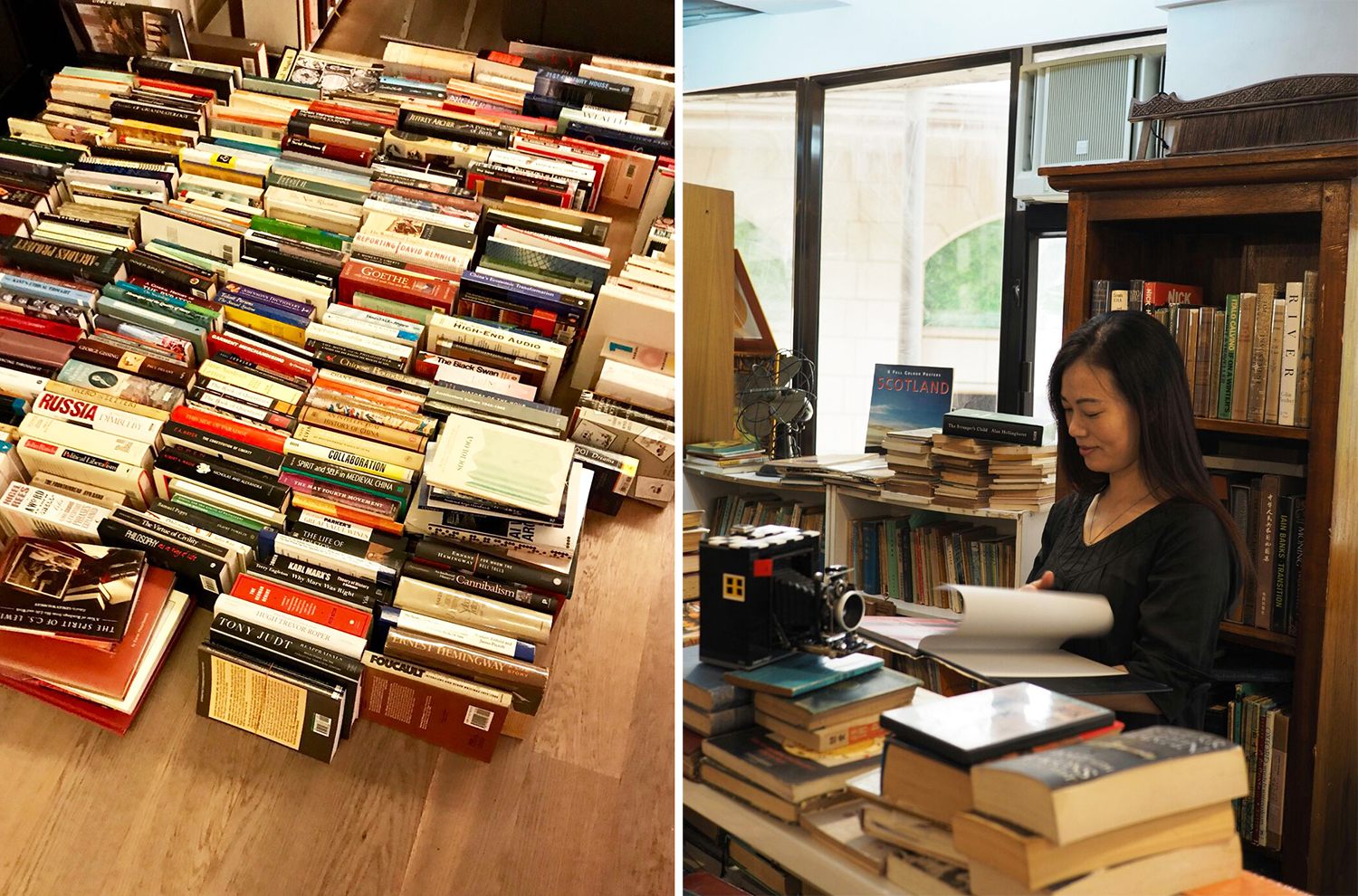 Placerville, California
"The quiet institution is a cavernous trove of used gems on historic Main Street in old Hangtown. Before Jackson's Lord of the Rings films, the store was called, "Rivendell." The popularity of the adaptation led to the name change. The charm remains." —Kyle
Los Angeles, California
"Specializes in children's books, classics, picture books, author visits, readings for children! The store window often features art projects by children. Its an awesome place to browse, read, and introduce young minds to the magic of books." —Sonja Roth
Albuquerque, New Mexico
"Treasure House Books & Gifts is a distinctive book shop in the center of Albuquerque's Old Town Plaza. Under carpet now, its original wood floors, now creak and groan with the movement of customers. Large glass windows set in thick adobe walls face the gazebo across the way in the Plaza's square. The book shop is exactly the same as it was when it was opened it 44 years ago. The owner, John Hoffsis, a soft spoken gentleman with a kind face, is always generous in sharing his extensive knowledge of the books on his shelves. He is a true and steady supporter of local writers, knows most of them personally, and schedules author lectures and book signings at the little folding table in the middle of the shop." —Robin Gomez
Boston, Massachusetts
"Old books, new books, used books, rare books. Book-loving, family run business for generations. Very helpful. Wheeled bookcases fill the courtyard. Borrow a book for a week—s'OK. Friendly to penny-less and powerful alike." —Paul Sullivan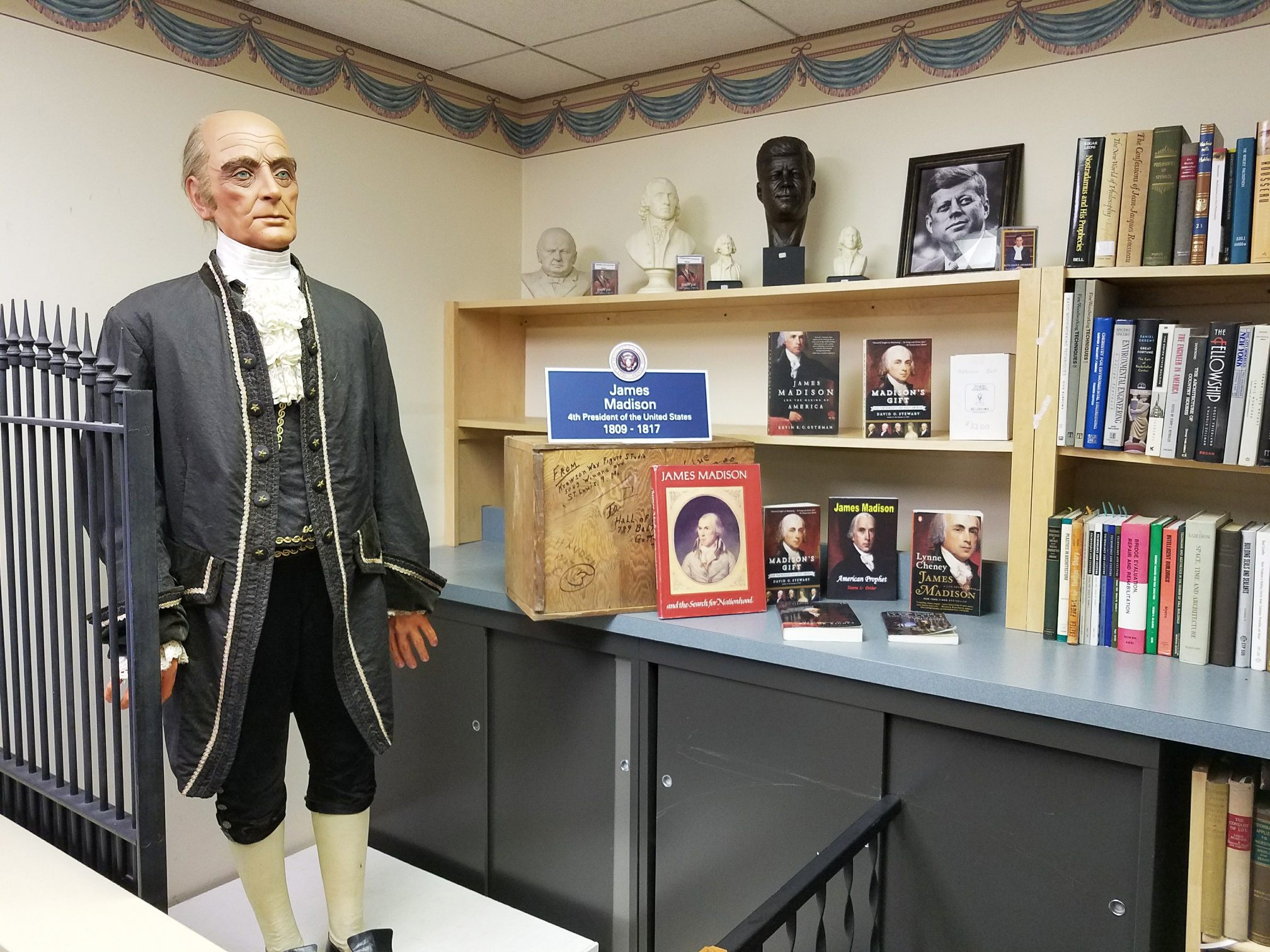 Bozeman, Montana
"In business for 60 years, started in a barn by the MUS President's wife, owned and run by three generations of Bozeman women, our Country Bookshelf is constantly packed for author readings and a wide variety of events. If their generously packed shelves don't hold a particular volume, they will always order anything they don't stock. Interlaced with the community, years ago when Barnes & Noble moved to town, Montana authors held a standing room-only reading, 'One Fine Page,' to show solidarity with our bookstore, which has thrived, despite B&N and Amazon. It is indeed a bright, well lit place for books, and a treasure in Bozeman." —Jennifer Woodcock-Medicine Horse
Exton, Pennsylvania
"It feels like an old-fashioned hideaway with a rolling ladder and delightful children's section. I love the variety of new and gently used books. It's a neighborhood treasure!" —Jenn Wagner
Jacksonville, Florida
"Chamblin's is a local icon! If you live in Jacksonville and don't know about Chamblin's, then you are seriously missing out on the nirvana of all book stores. This place has more twists and turns, and covers more square feet than all the moving floors and shifting walls of Harry Potter's alma mater! A true book lover makes room on their calendar just to spend enough time in Chamblin's, and yet, it's still not enough! I'm proud to having bragging rights to this local gem." —Patty Potts
Rebersburg, Pennsylvania
"This wonderful antiquarian and used book shop is in an old bank. Browse the shelves in the vault guarded by a life-size President James Madison or inside the basement's "strong room." Its collection is heavy into American History, but still great eclectic stacks to hunt through. Located in rural, Amish central Pennsylvania." —Mike Glazer
Lincoln, Nebraska
"This bookshop opened in 2016 in a historic building near the Nebraska State Capitol and has quickly become a most dynamic community partner with special events galore. In addition to traditional book signings, there have been journaling workshops, art shows, music events, Lego displays and visitors like Paula Poundstone and Misty Copeland. The bookshop is full of energy and delight reflecting its owner Leslie Huerta." —Margaret Berry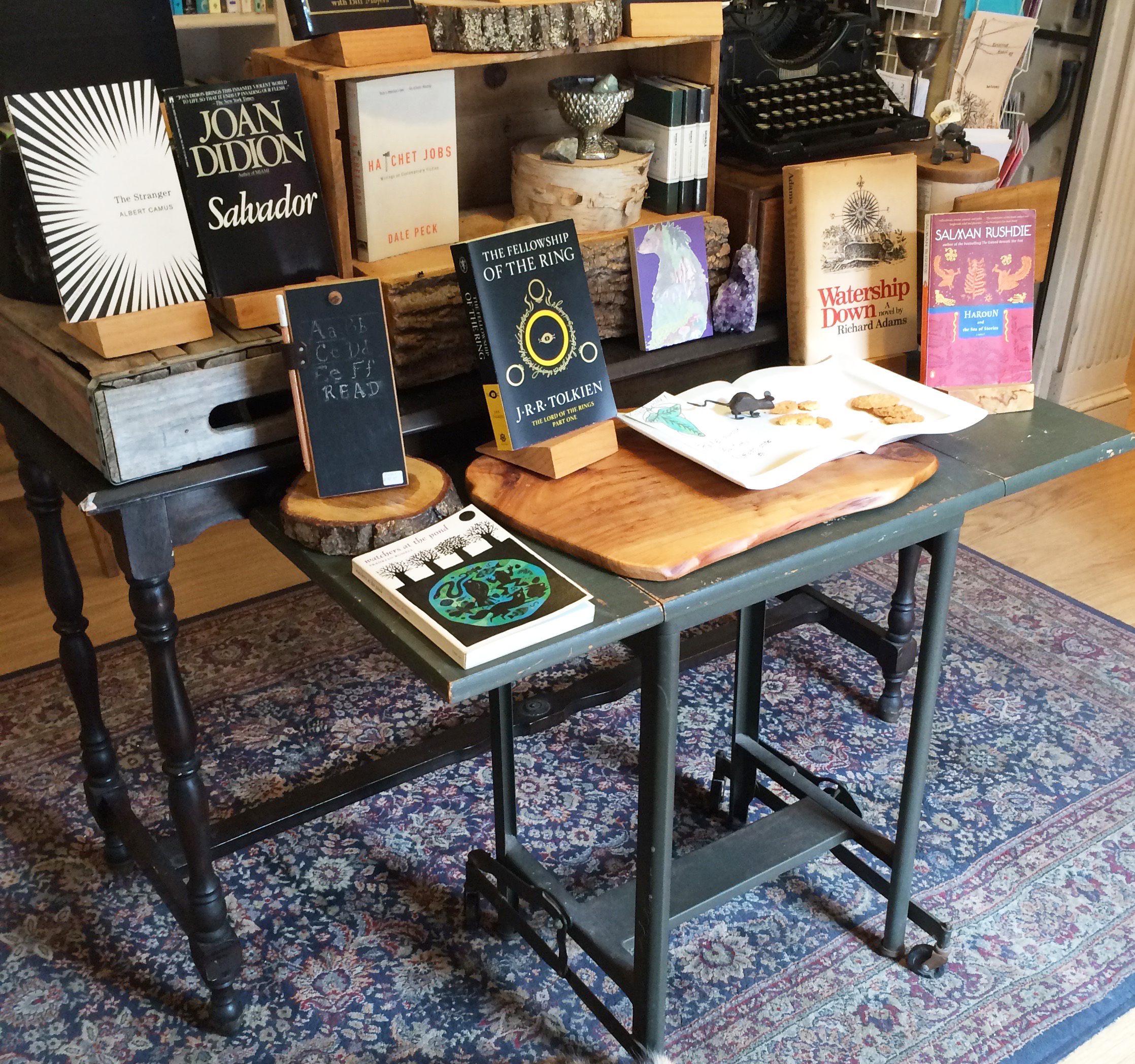 Paris, France
"The cozy little corners where you can read a book, the hidden quotes painted on the walls, the cute cats wandering around, and all the notes left on the wall by visitors to the bookshop." —Amy
La Jolla, California
"Warwick's is the oldest continuously family owned bookstore in the U.S. I love the feeling of excitement and joy when I walk into the store, as well as the feeling of community." —David Henry
Philadelphia, Pennsylvania
"The Spiral Bookcase is a magical and welcoming place—the quintessential book shop. You always walk out feeling warm and fuzzy inside. That might be thanks to the informed and amicable staff, or the late and great Amelia the cat who would summon you to the chair so she could curl up in your lap as you perused your book selection. The creative displays always catch your eye and, of course, the curated selection of new and used books! There's something for everyone, and I love the emphasis on the magical, witchy, and fantastical books you can find in the backroom. You can feel the love that goes into the store that makes it a home away from home. I love to seek out bookstores to visit but none have touched my heart quite like Spiral." —Julia
Poulsbo, Washington
"The owner, Suzanne Droppert, brought in a local espresso machine about 2 decades ago, and many of us followed it. It is the folksy stove and pickle barrel of Poulsbo. Groups of locals meet in the back to socialize, network and laugh. Conversations on divisive issues (and there have been many) are polite and friendly. Friends stay friends no matter how wrong headed they may be. […] A Saturday morning means lefthsa making and knot tying—it is a historical fishing village after all—are apt to be discussed in simultaneous conversations while Batman and Harry Potter want-to-be's are reading and playing with many and various princesses. Liberty Bay Books […] also has books, lots of books, but friends—the staff as well as clientele is what makes it so very special." —William Abbey
Bradford, Vermont
"The customers! We try to build community here – our books speak for themselves, both old and new, but the customers that come and hold impromptu conversations and gatherings are what make the bookstore a home, a place of gathering, a safe space for everyone in the area and beyond. […] My favorite part of the store, which was already here when I took over, are all the nooks and crannies, dead-ends, turns, and cubby holes where you can peruse the books for hours, sit in the chairs in the nooks, and hide from the world for a while, using your imagination. There's nothing like a little bookstore in a tiny town in Vermont!" —Nancy C. Hanger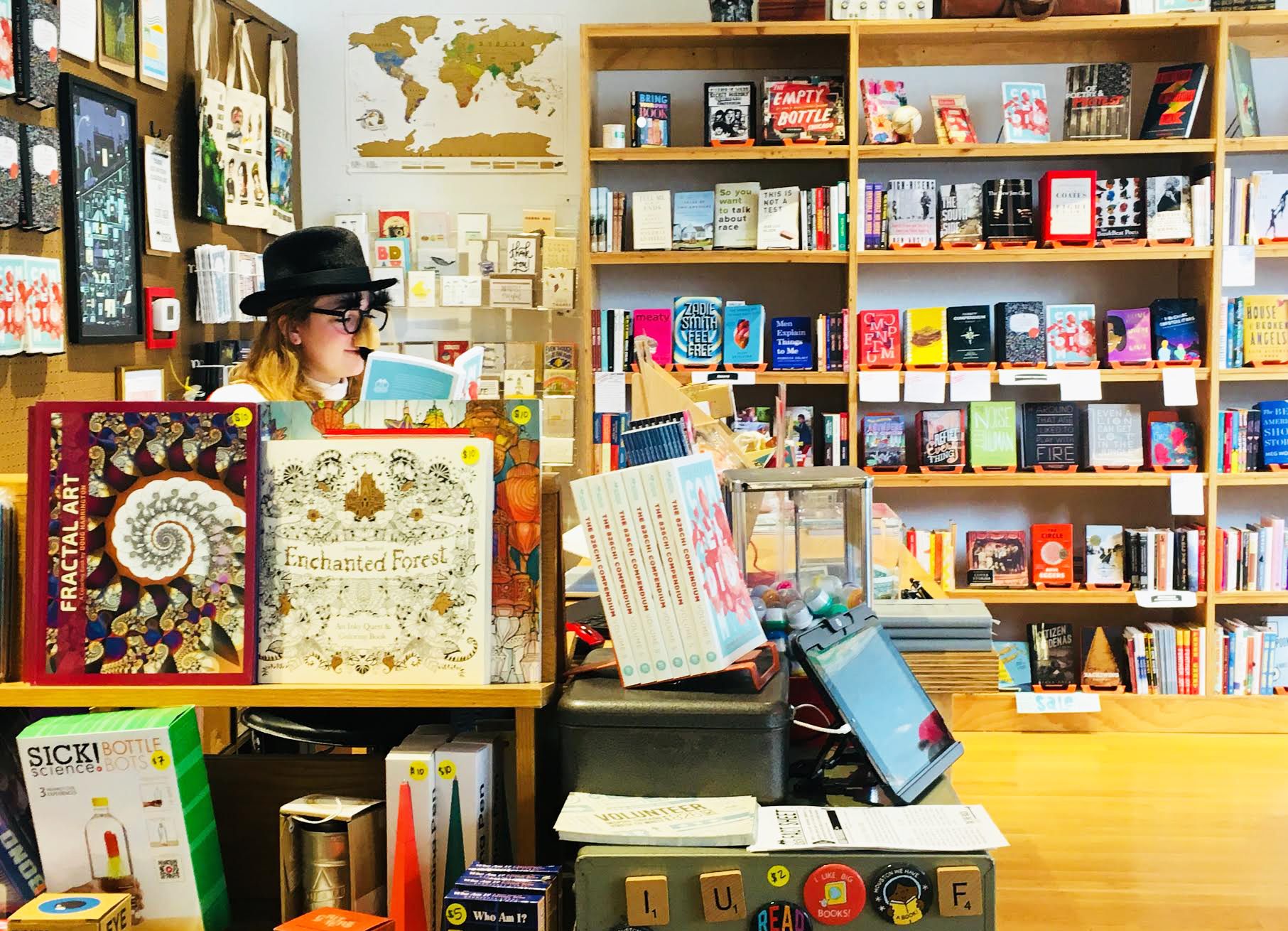 San Francisco, California
"It is the perfect place to get (sometimes literally) lost in literature. The dusty labyrinth is two stories of every genre imaginable, stacked haphazardly in the way you might imagine anyone who has not enough room, and too many books would do. Hand-written note cards from staff highlight their current picks, and you can almost always find a used version of what you are looking for (either in the main shop, or in the annex next door (which also sells music and magazines). The staff are friendly and knowledgeable, and the shop has a true community feel, no matter how crowded it gets." —Akemi Yamaguchi
Inverness, Scotland
"It is crammed with so many different kinds of books and old prints, one could spend a day in there and not see everything. It made me think of what a library in the Harry Potter stories would look like. There is no bookstore in my town; however, I plan to visit Leakey's every time I'm in Inverness." —Alice Aubele
Hong Kong
"The bookshop is incredibly spacious and comfortable for Hong Kong standards. Books are neatly shelved and categorized. An interesting collection of old books as well as locally-themed books." —Rebecca
Austin, Texas
"Malvern has the biggest indie poetry collection in Texas. More importantly, it's an incredible community space, offering a free venue for local and visiting writers to feel welcome and safe in sharing their work. The owner also regularly donates proceeds to incredibly worthy organizations and is a regular contributor to several non-profit radio stations/music organizations. Just another way Malvern helps keep Austin a special place." —Schandra Madha
Pasadena, California
"Vroman's has been around since 1894, and through all the disruption in publishing over the last two decades, it has never wavered and never compromised. It offers a huge selection of books and book-themed gifts, author talks and book signings, and writing workshops. It is simply everything a bookstore should be." —Cathy McCallum
South Windsor, Connecticut
"The excellent service by the bookstore staff and owner (and their #1 intern); the number of events, author workshops, and open forums on topics important to our community. The store supports local programming (as host) and local community organizations in an effort to increase community involvement and awareness of community issues. The variety of books for adults, young adults and children with a chance to meet local and Connecticut authors at the store! The feeling of walking into your own home library when you enter the magical world of our local bookstore!" —Andrew Paterna
Milton, Florida
"Well it's the only non-Christian bookstore in town and it's still pretty new but it has a great homey feel, friendly staff, and well priced books. And if you look hard enough, you usually can find a couple rare prints too." —Nena
Chicago, Illinois
"The book selection is hand-picked and super great plus the shop sells a huge range of goofy toys and useful tools for spying and exploration. The shop also serves as the storefront for 826Chicago, an education and creative writing nonprofit. All proceeds from the shop go towards the workshops and events 826Chicago hosts for Chicago Public School students." — Kate Kowalski
Washington Heights, New York
"It's not only independent but it's powered by a horizontal volunteer collective. It's a beautiful example of how strangers can work together toward a common goal—spreading literacy and the arts in low-income Latinx neighborhoods—and become a supportive community in the process!"— Cynthia
Ridgecrest, California
"Red Rock Books is in the middle of nowhere. Our city, Ridgecrest, is in the middle of the Mojave Desert about two hours from anywhere. Red Rock Books is kind of a heart for the city, a community hub where everyone can and usually does go. They do so much for the community at large—selling tickets for all the theatrical events in town as a free service, hosting a book club, selling handmade crafts from local artisans, featuring local authors, holding events for everyone from ages 8 to 80, and so on. They do events for kids, donate to charity events, do so much for our city that "Thank You" feels inadequate. I've been working with them to stage interactive murder mysteries at the store, and the staff makes me feel so welcome. It's the place I feel happiest and safest in the world. Red Rock Books is the heartbeat of Ridgecrest. We could not live without it." —Daniel Stallings
If you have a favorite bookstore of your own to share, head over to our community forums and tell us about it!