21 'Ugly' Buildings That Aren't Ugly at All
Atlas Obscura readers share their love for structures they feel have been unfairly maligned.
It's easy to put together collections of beautiful, soaring buildings that perfectly encapsulate today's hottest architectural trends. But who will speak for the edifices that have gone largely out of favor since they were first constructed? The imposing behemoths and the strangely angled stars of yesteryear's design fads? Atlas Obscura readers, that's who. We recently asked members of our community to tell us about the "ugly" buildings they love, and you weren't shy in sharing your appreciation for your favorite misunderstood structures.
While the style certainly doesn't have a monopoly on unconventionally attractive architecture, the majority of the responses we received pointed to brutalist institutional buildings—especially those featured on college campuses. But what all of your nominees ultimately have in common is a way of inspiring devotion in spite of (or sometimes because of) the way they appear on the outside.
Take a look at a collection of some of our favorite responses below, and if you want to see more, or even add your own, head over to the Community forums and join the conversation!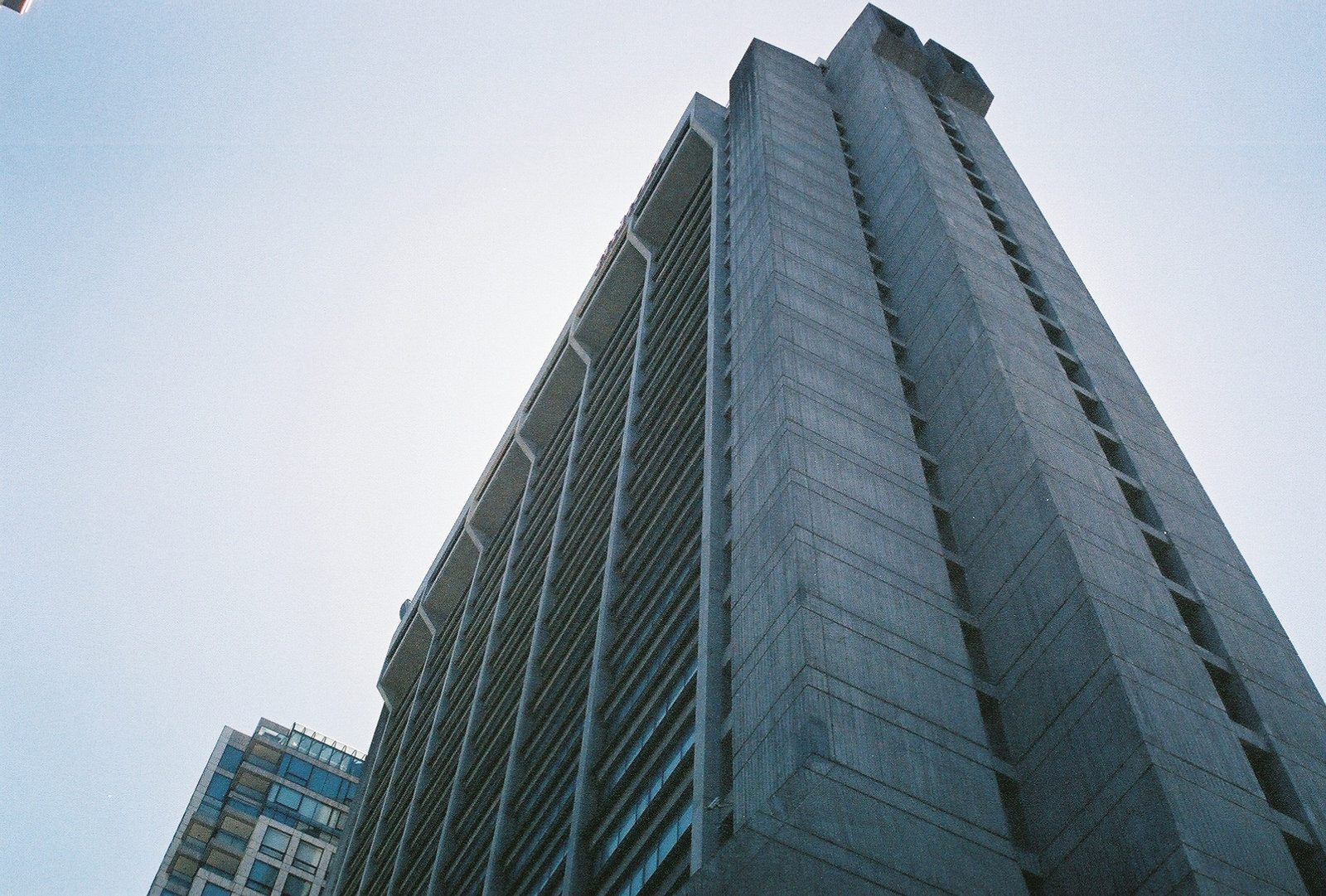 Hilton San Francisco Financial District
San Francisco, California
"I nominate the Hilton San Francisco Financial District, which was formerly the Holiday Inn Chinatown. In both incarnations, it's a hulking concrete pile towering above the neighborhood, but there's nonetheless something lovable about it. Maybe it's the cool, futuristic concrete bridge that connects it to the park across the street?" — tyler
---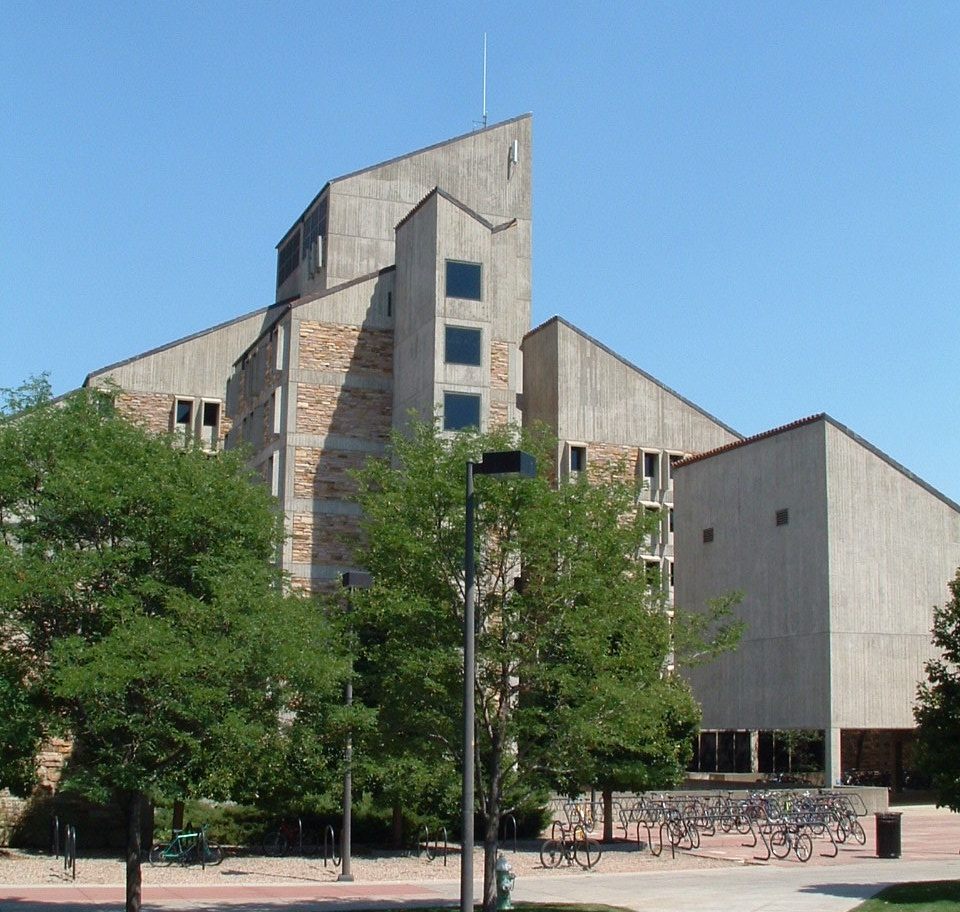 University of Colorado Engineering Center
Boulder, Colorado
"The Engineering Center campus building at University of Colorado, Boulder is often called the ugliest building in the campus, because it's decidedly different from the rest of the 'Tuscan' style buildings on campus. It definitely stands out, but I don't think it's ugly. I've spent many hours hanging out and exploring the nooks and crannies of this building, even though I wasn't an Engineering student." — nagnabodha
---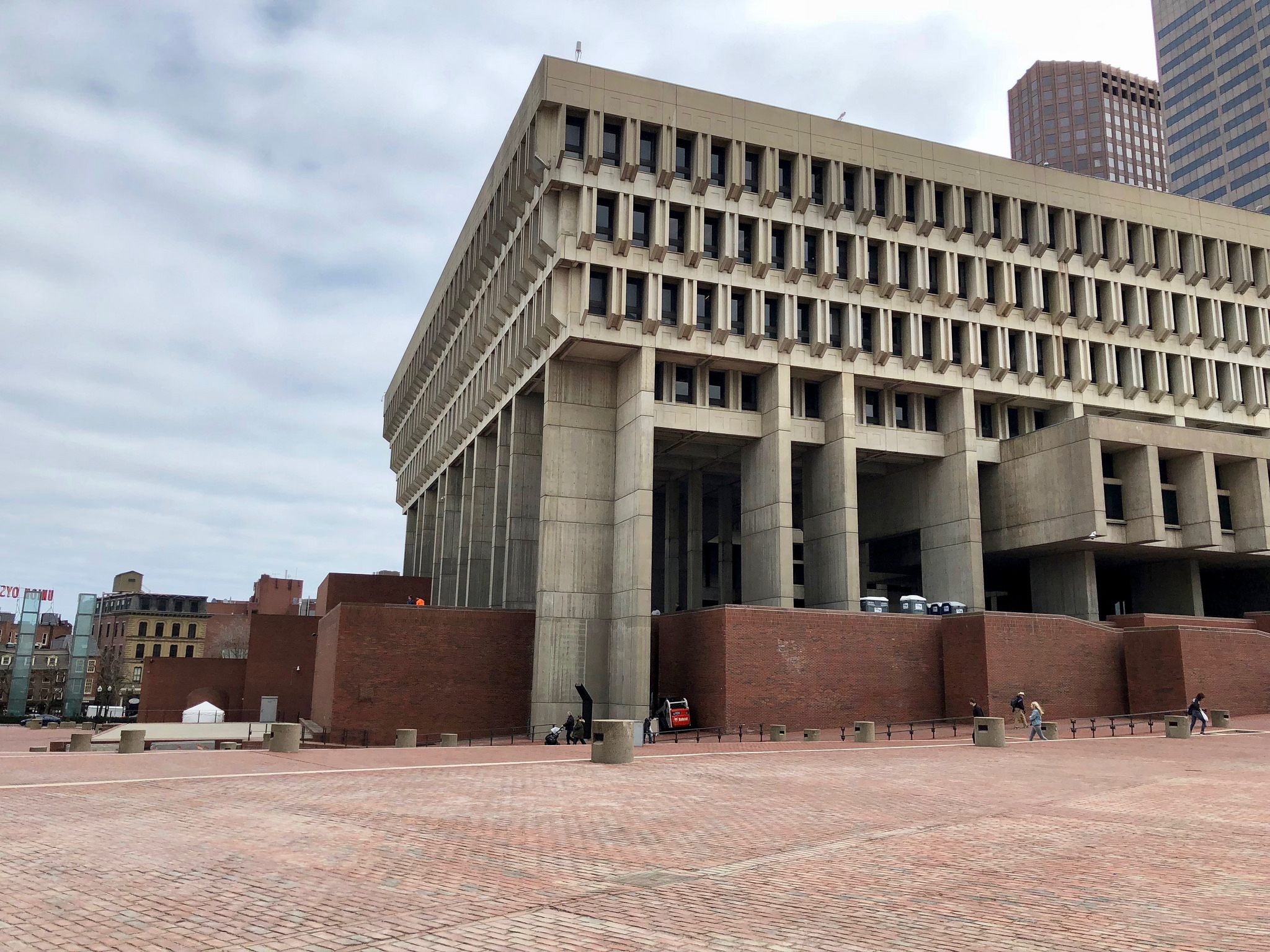 Boston City Hall
Boston, Massachusetts
"Boston City Hall is a brutalist beauty!" — sethhardmeyer
---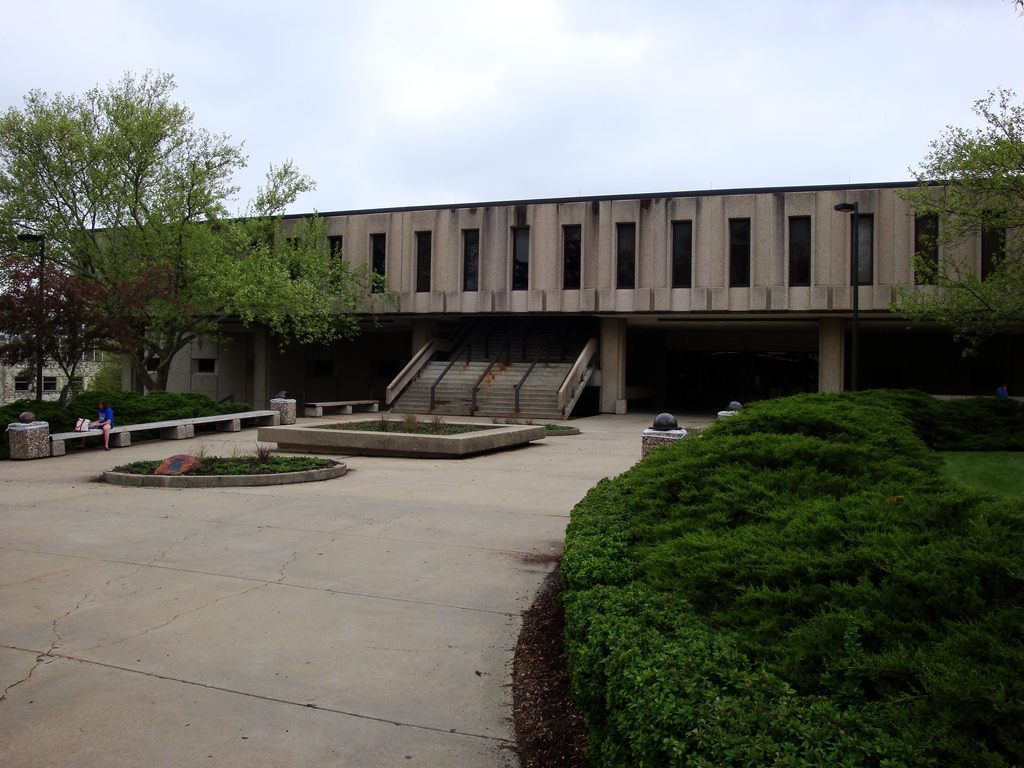 Wescoe Hall at the University of Kansas
Lawrence, Kansas
"I lean towards Wescoe Hall on the University of Kansas campus. And, although the outside leaves a lot to be desired, the inside is also an underwhelming, dated, and drab labyrinth of winding and looping hallways. Story has it that the building originally started as a parking garage, but soon became the English department. Whether or not that's true, I still haven't heard." — hallucin
---
House of the Soviets
Kaliningrad, Russia
"Used to live in Kaliningrad, Russia. We called the (still-unfinished) House of the Soviets building, 'the robot head.'" — wilsongriffin
---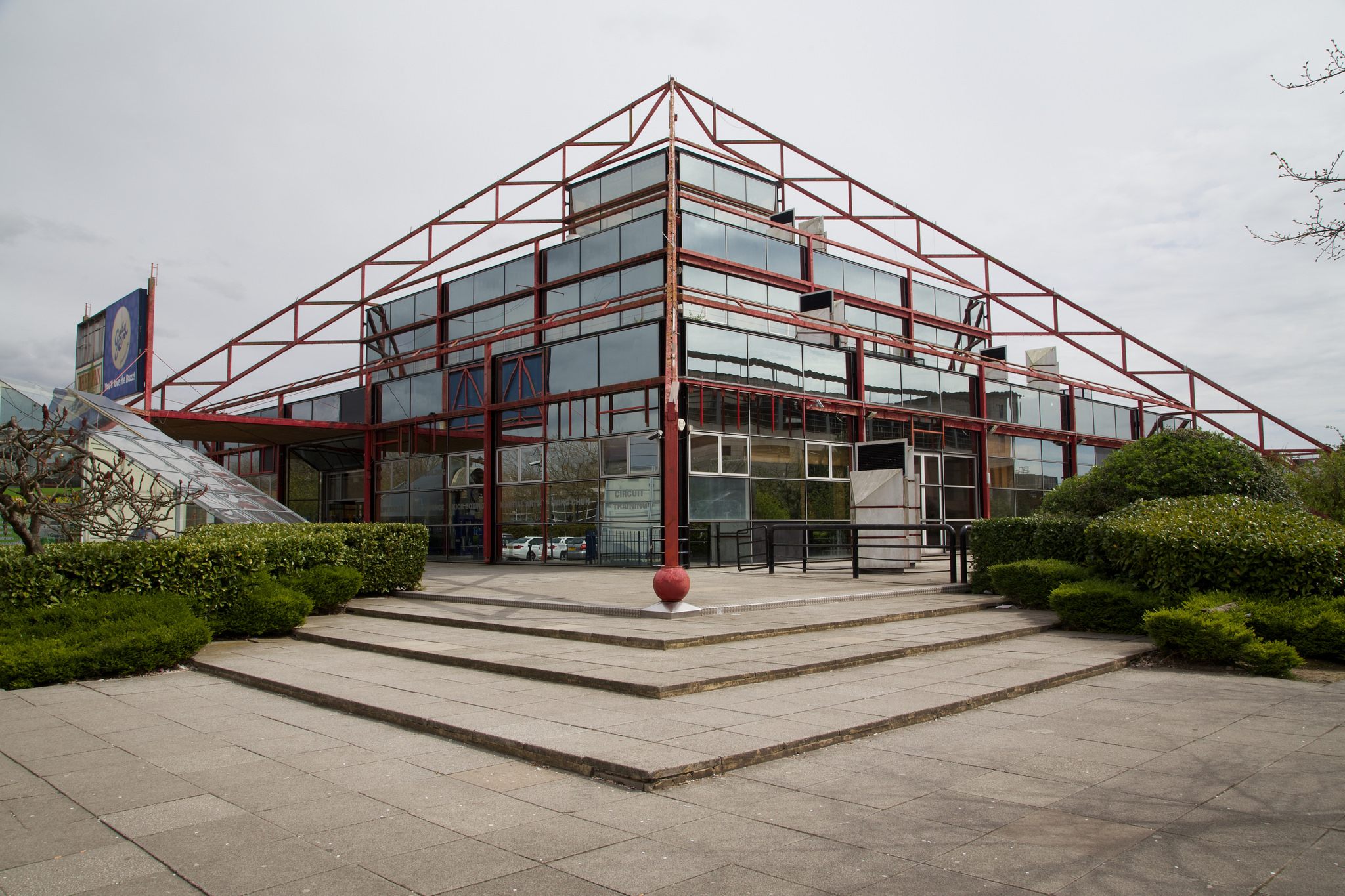 The Point
Milton Keynes, U.K.
"In Milton Keynes there is a building everyone loves to hate: The Point. It is apparently going to be demolished soon, but at one time this was relatively famous as the home of the U.K.'s first multiplex. It also used to light up at night and it could be seen for miles." — claudiarosani
---
Buchanan Tower at the University of British Columbia
Vancouver, British Colombia
"This ugly brute is called Buchanan Tower. It's on the University of British Columbia campus and houses most of the offices of the Arts professors. It's by far the ugliest building on campus, but also the coziest, and it has a special place in all of our hearts (especially those in the History department)." — ccass927
---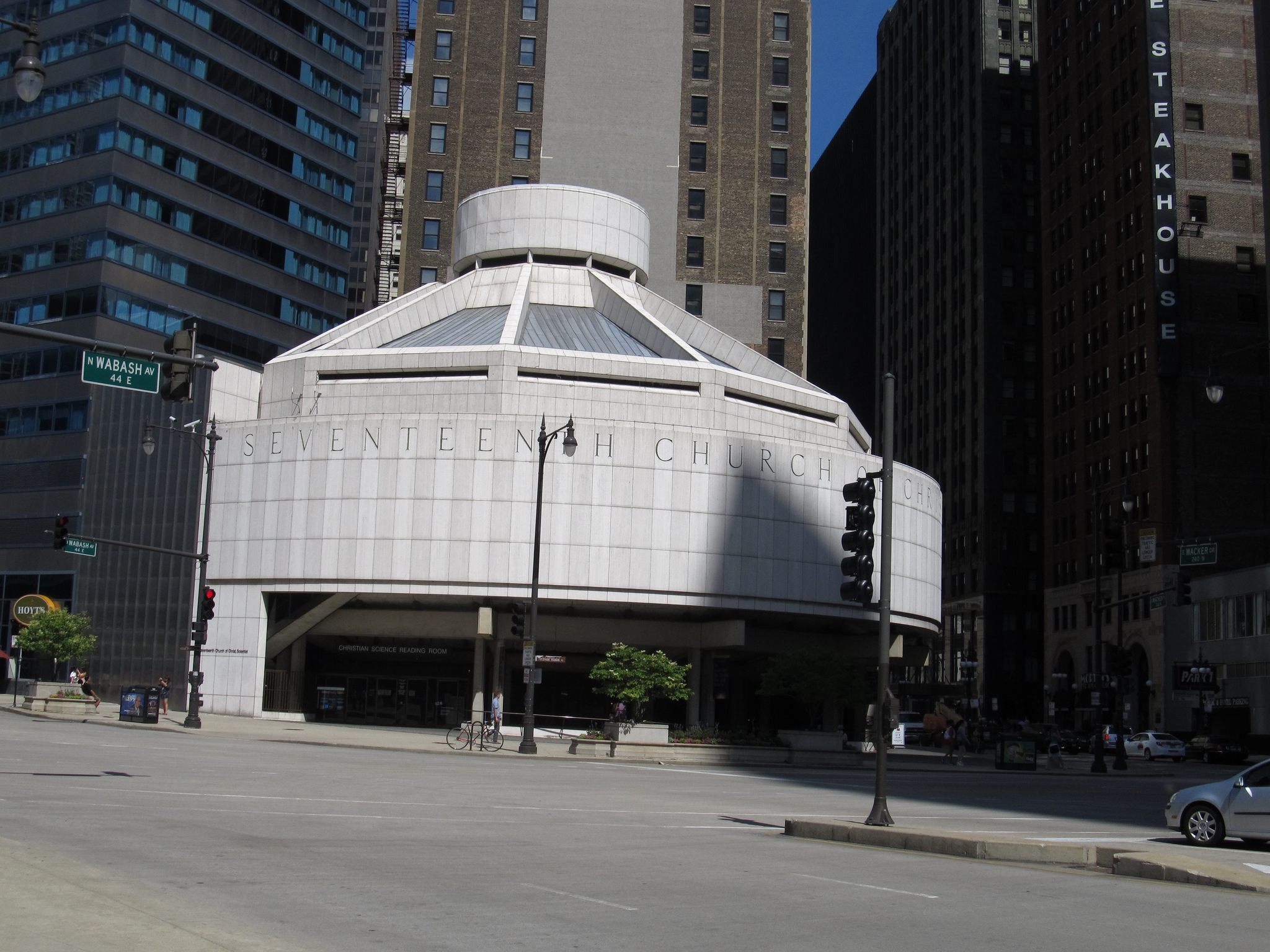 Seventeenth Church of Christ, Scientist
Chicago, Illinois
"Never been in, but it catches my eye every time I pass by." — tylercortner
---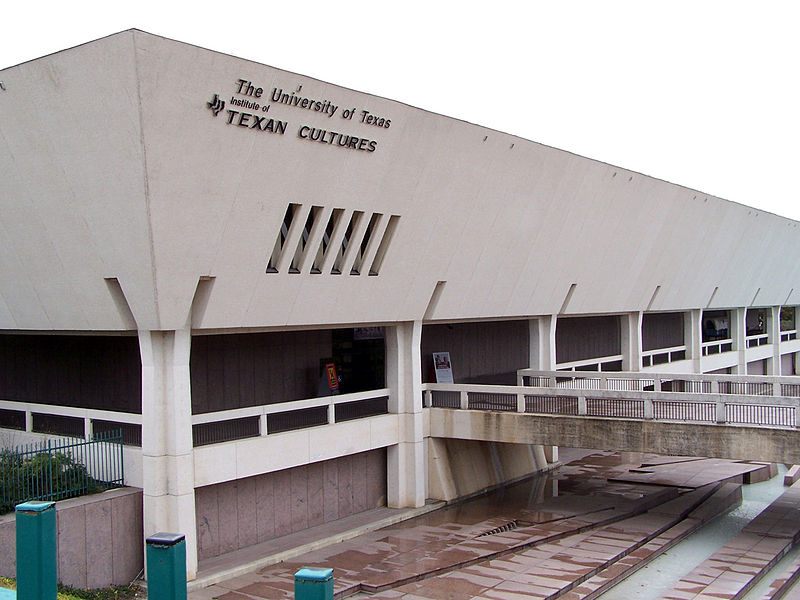 The Institute of Texan Cultures
San Antonio, Texas
"The Institute of Texan Cultures building [in] San Antonio, Texas, was the Texas State Pavilion for the 1968 World's Fair and now it's the home of the Institute of Texan Cultures museum. It's also the site of the city's annual Asian New Year Festival, which I've gone to almost every year since at least 2002. I missed 2017 and it threw off my sense of time for the rest of the year. Apparently my brain has come to accept the Asian New Year Festival as a sign that it's February and can't really accept that it's March or later without it." — Olivia
---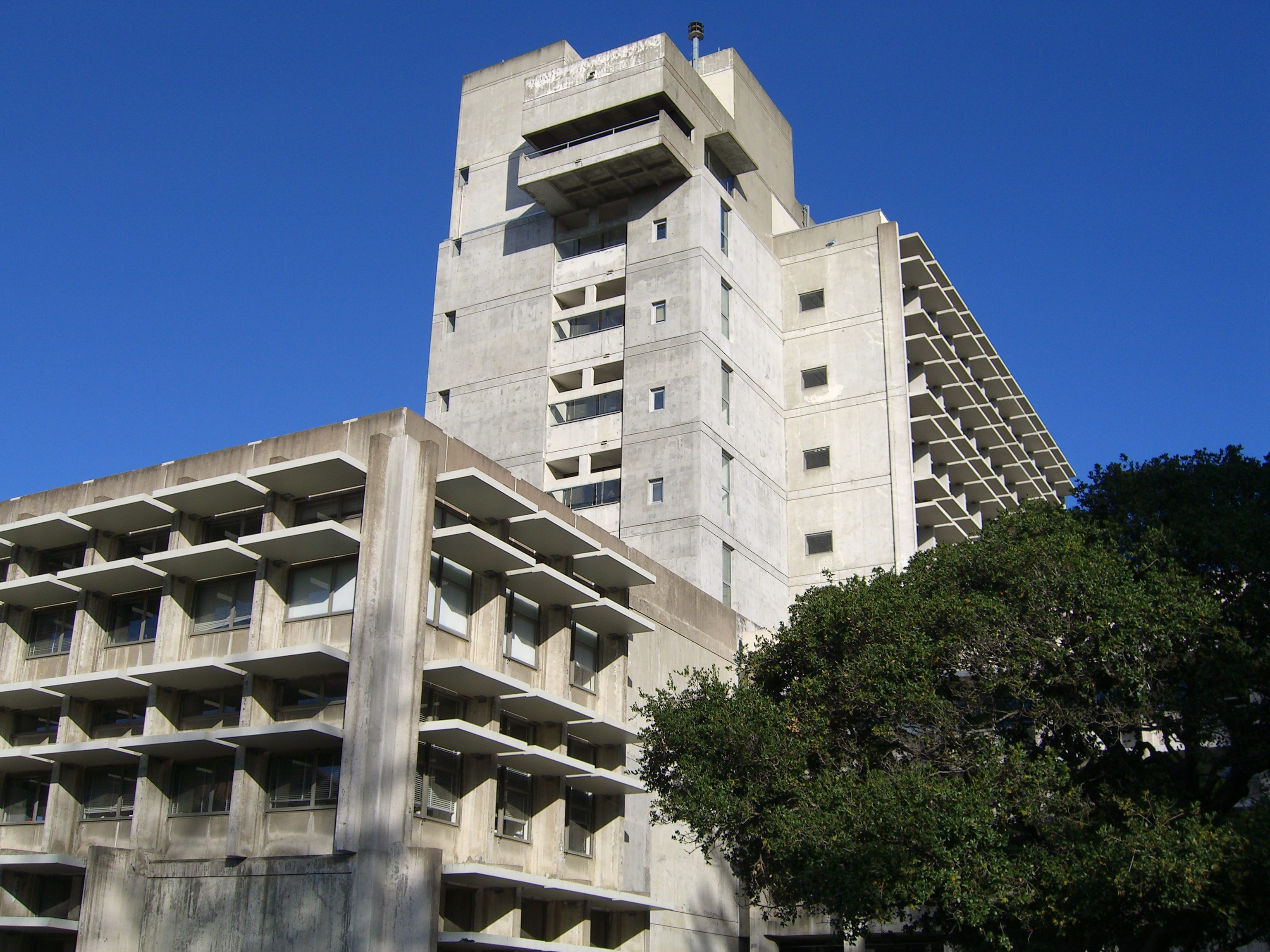 Wurster Hall at the University of California, Berkeley
Berkeley, California
"Marring UC Berkeley's park-like Beaux Arts/City Beautiful/Neoclassical–inspired campus is Wurster Hall, a colorless, asymmetrical, brutalist argument against form following function. Cal's ugliest building houses its architecture program, as its students will tell you with both irony and a strange sense of pride. The interior is exactly as attractive as the facade, sculpted from the same cold, unadorned concrete, and left largely unfinished, so that the students can see examples of a building's working systems simply by looking up to follow the tubes, pipes, and conduits running across the ceilings. The only splash of color you'll find is the abundance of graffiti in the stairwells, left by there by the students on the rare occasions when they escape the confines of the upper-floor studios." — pds888
---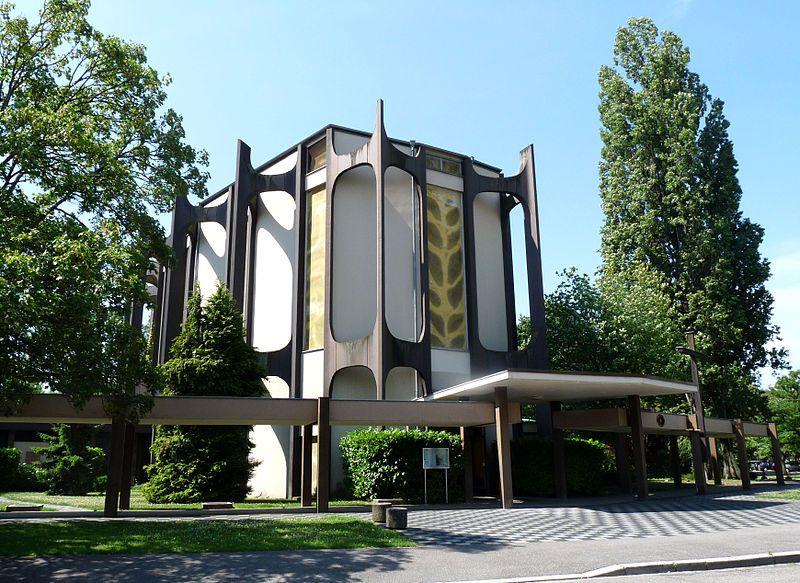 Église de la Très Sainte Trinité de Strasbourg
Strasbourg, France
"Somehow, most buildings that fascinate me in an ugly/lovable way are churches?! In Strasbourg, France, most churches look alike (they're made from a darkish pink stone like the cathedral), and either pretty or unnoticeable. But there are exceptions. This one, that kind of looks like a space building from Interstella 5555 that was made for worshiping wheat (?!) in the 60s. Why do I love you, ugly, brownish church? Why?" — Bouboulina
---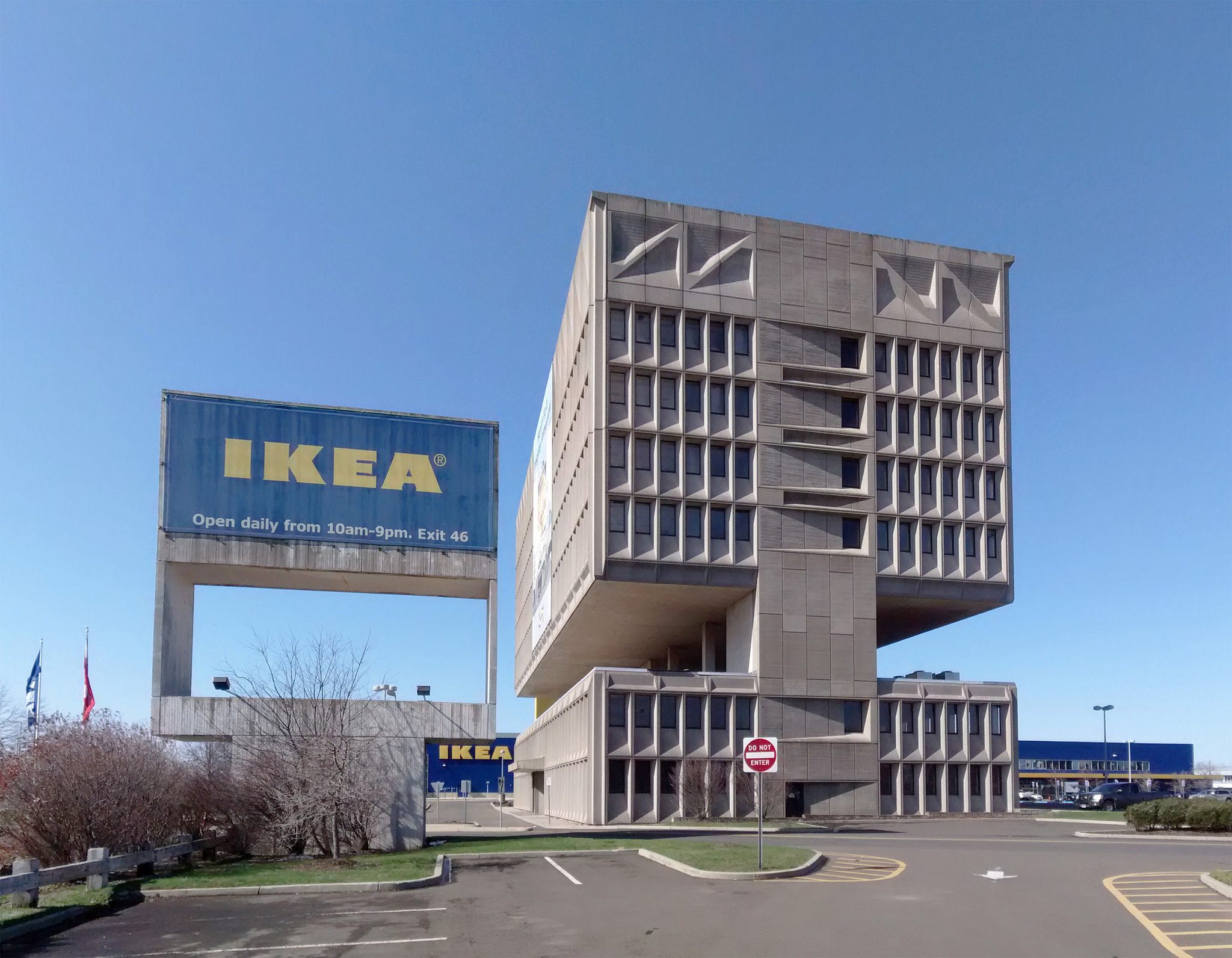 Pirelli Tire Building
New Haven, Connecticut
"My hometown of New Haven, Connecticut, has plenty of ugly and harsh, brutalist architecture, but the old Pirelli Tire building on Long Wharf, which was designed by Marcel Breuer, has always been my favorite. It's fascinated me since I was a kid." — jmang
---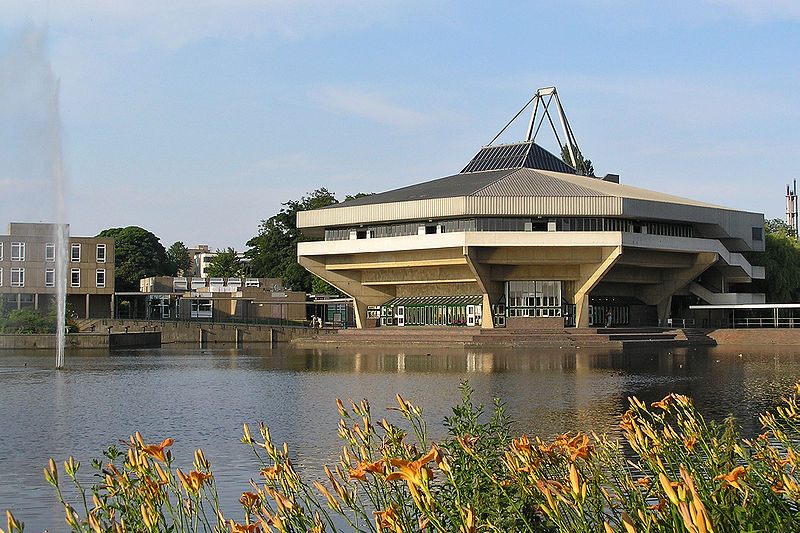 Central Hall at the University of York
York, U.K.
"Students at the University of York, U.K., get to graduate in this wonderful concrete spaceship. It's stuffy, surrounded by waterfowl, and was apparently once wrecked during a Boomtown Rats concert, but it's such an iconic piece of the campus that there would probably be outcry if it is ever scheduled for demolition." — AmunyAnkhesenra
---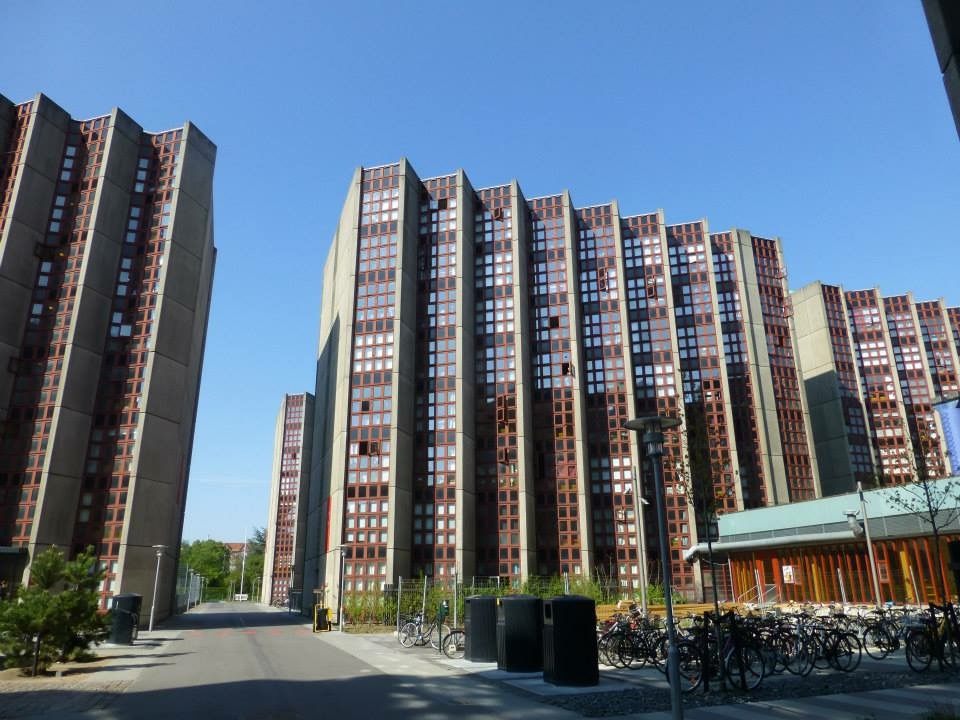 Oresundskollegiet*
Amagerbro, Copenhagen
"I lived here for a few months and would always joke about its very prison-like appearance.
*Kollegiums are dorm-like communal residences for students in Denmark." — Ashley_Wolfgang
---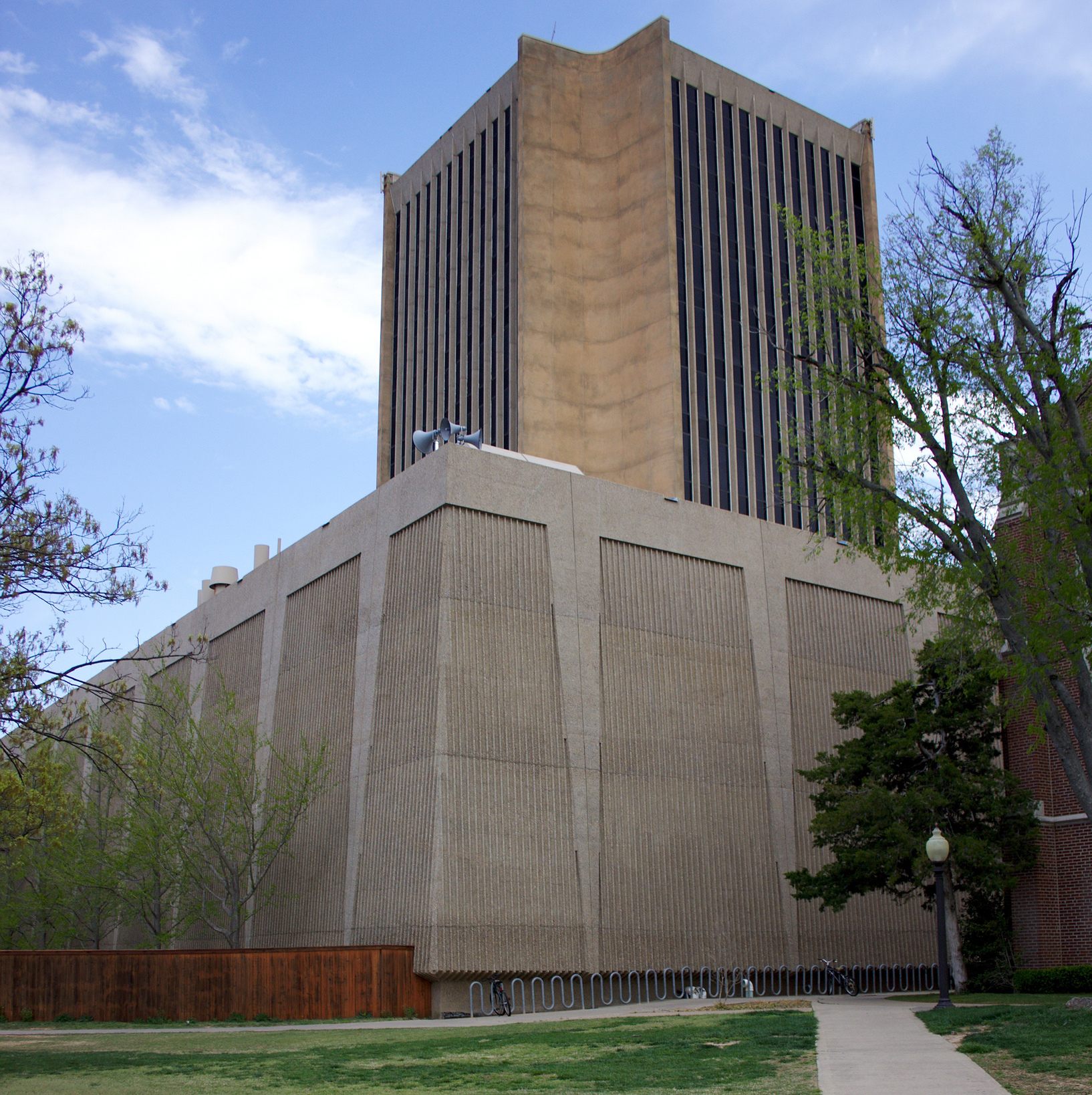 Physical Sciences Center at the University of Oklahoma
Norman, Oklahoma
"I nominate the Physical Sciences building at the University of Oklahoma in Norman, Oklahoma. It is an unfortunate, running joke on campus that it is ugly. In fact, it is often treated as a unanimous opinion, and even called ugly on promotional tours. There are apocryphal 'facts' about its riot-proof origins (these rumors are also present for many brutalist buildings on college campuses around the country), and is affectionately called 'The Blender' due to its base+high rise arrangements.
However, I love this building. I think its brutalist, neo-modernist appearance is fantastic, and a breath of fresh air from the anglophilic, samey, 'we want to be Harry Potter' neo-gothic appearance of other 'pretty' campus buildings. I find its somewhat imposing nature beautiful. It was designed by two very notable Oklahoma architects, and I believe that its maligned reputation is misinformed and not respectful of its historical and aesthetic significance." — joeyalb
---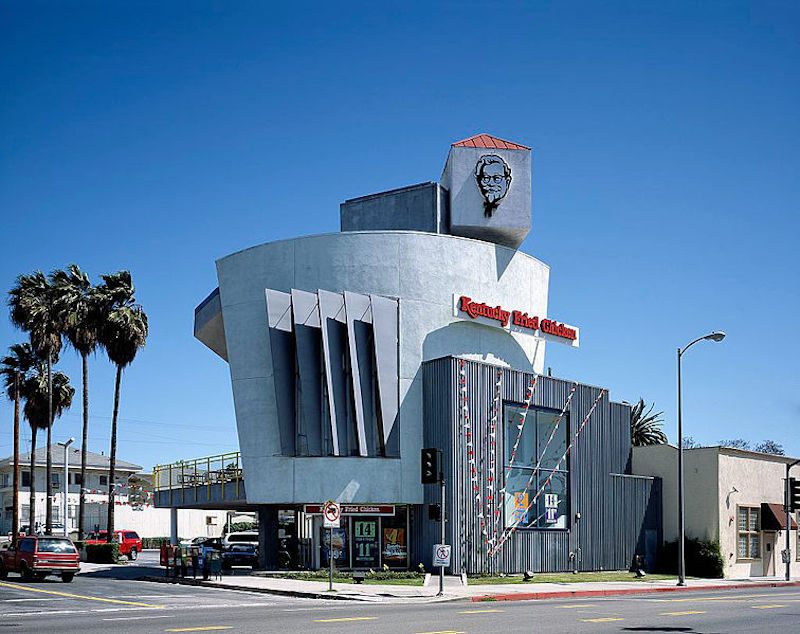 Kentucky Fried Chicken
Los Angeles, California
"This is definitely the funkiest chicken (building) in L.A. Possibly the funkiest chicken building anywhere. It's weird, but I've come to appreciate it." — ericrapp19
---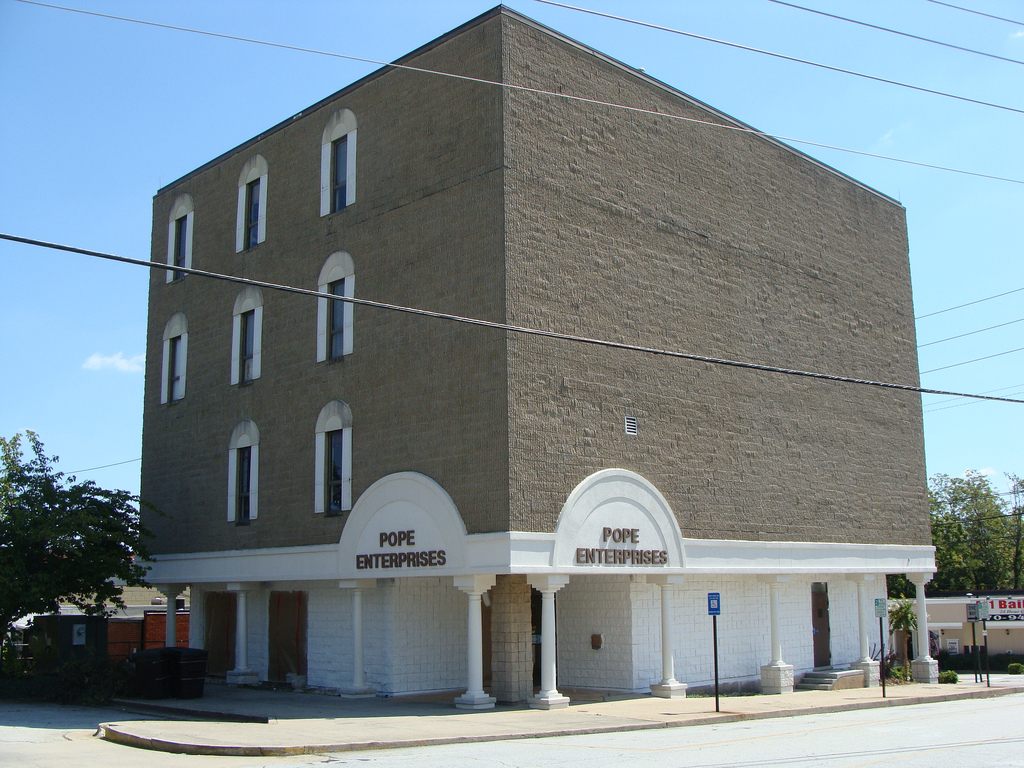 Pope Enterprises
Douglasville, Georgia
"So ugly but I do love it. There's a fire escape on the other side that local runners run up and down. My old office was across the street so I've spent years looking at this monster." — Lolaswhitetrashparad
---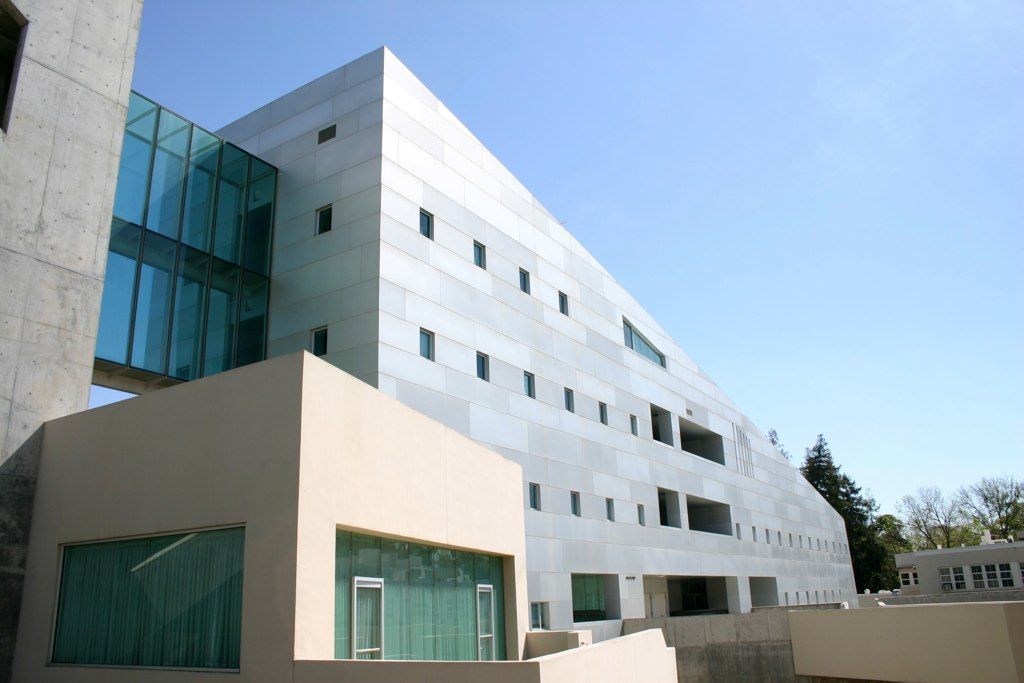 Social Sciences and Humanities Building at the University of California, Davis
Davis, California
"The Social Sciences building at the University of California, Davis, known as the Death Star, inspires love or loathing. It has endless weird passages and walkways that my teenage sons used for capture the flag games." — kosmick
---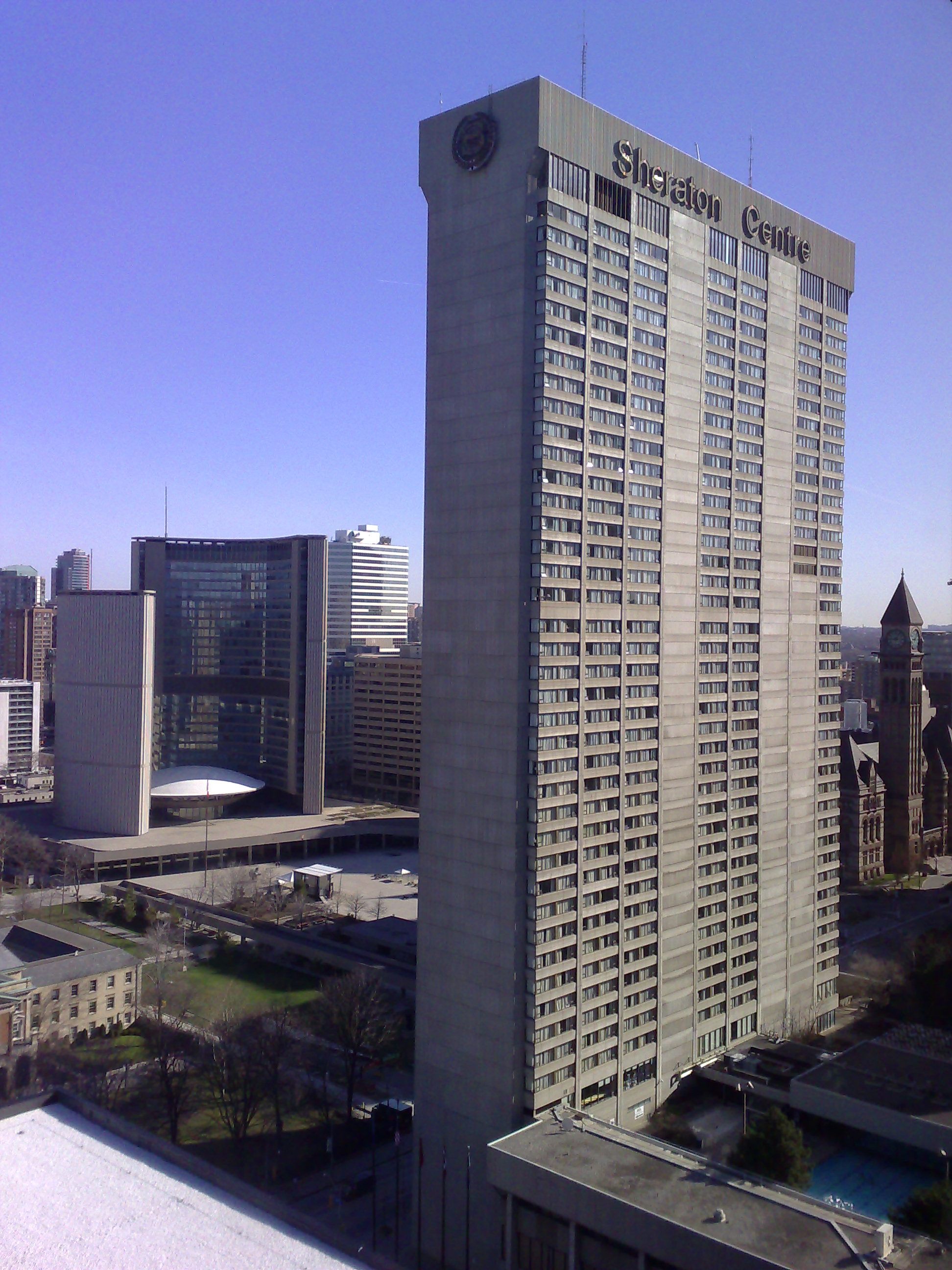 Sheraton Centre Toronto Hotel
Toronto, Ontario
"I'm from Toronto, Canada, and I immediately think of the Sheraton hotel downtown. It's across the street from our City Hall, and in a prime tourist district, and it looks like it went through some kind of horrible war. It's a heck of an eyesore, but I know we'd miss it if it was gone!" — kathrynkef
---
Robarts Library at the University of Toronto
Toronto, Canada
"It looks like an ugly concrete 2D pixel peacock." — Andy416
---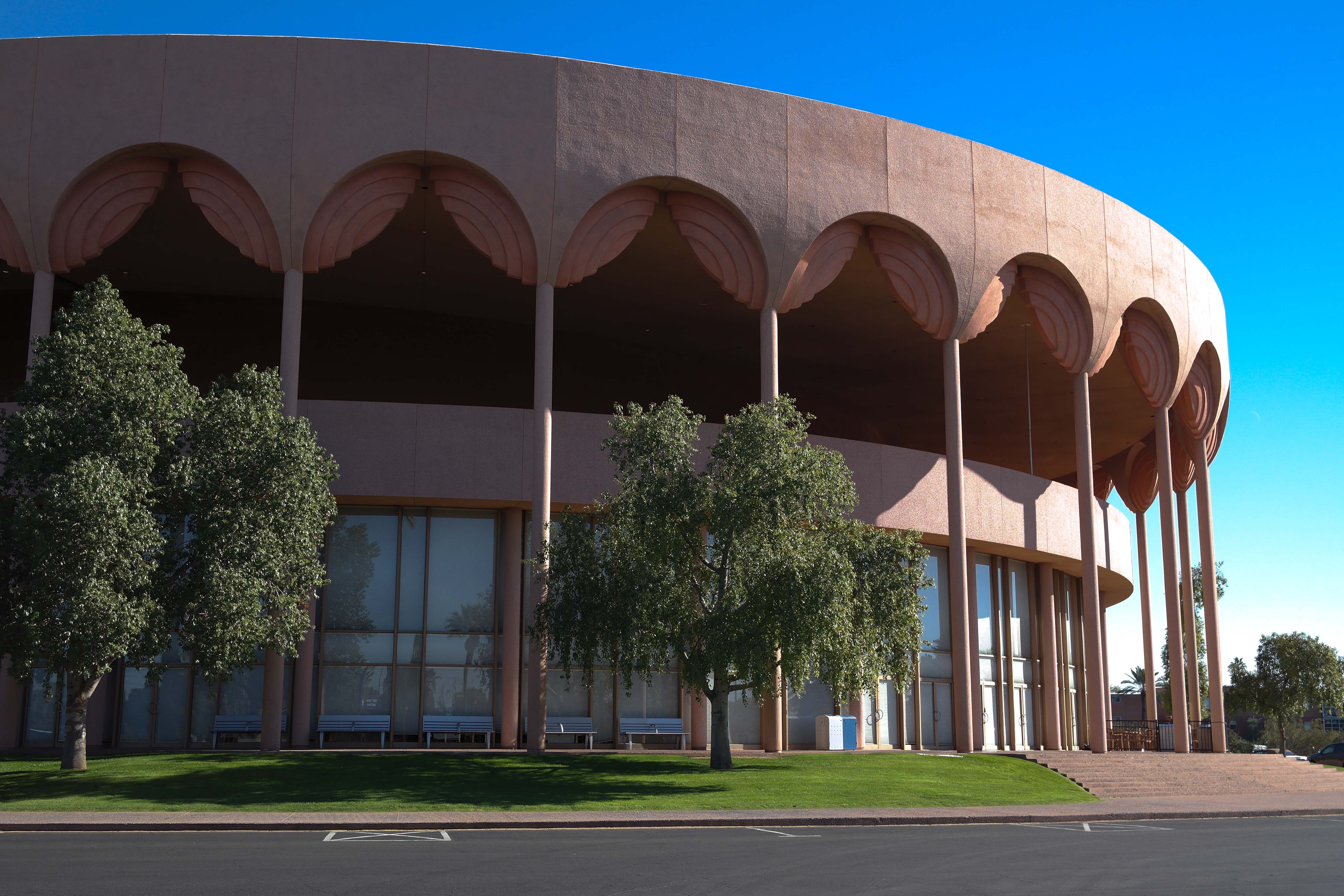 Gammage Auditorium at Arizona State University
Tempe, Arizona
"The first time I saw Frank Lloyd Wright's Grady Gammage Auditorium at Arizona State University I laughed out loud. I still think it's literally one of the loopiest creations, heart-tuggingly ugly, like the wrong wedding dress." — Urbanerds
Responses have been edited for length and clarity.