The Story Behind Britain's Unexpected Mega-Apples
How one of the country's favorite apples went from pint-sized to pound-sized.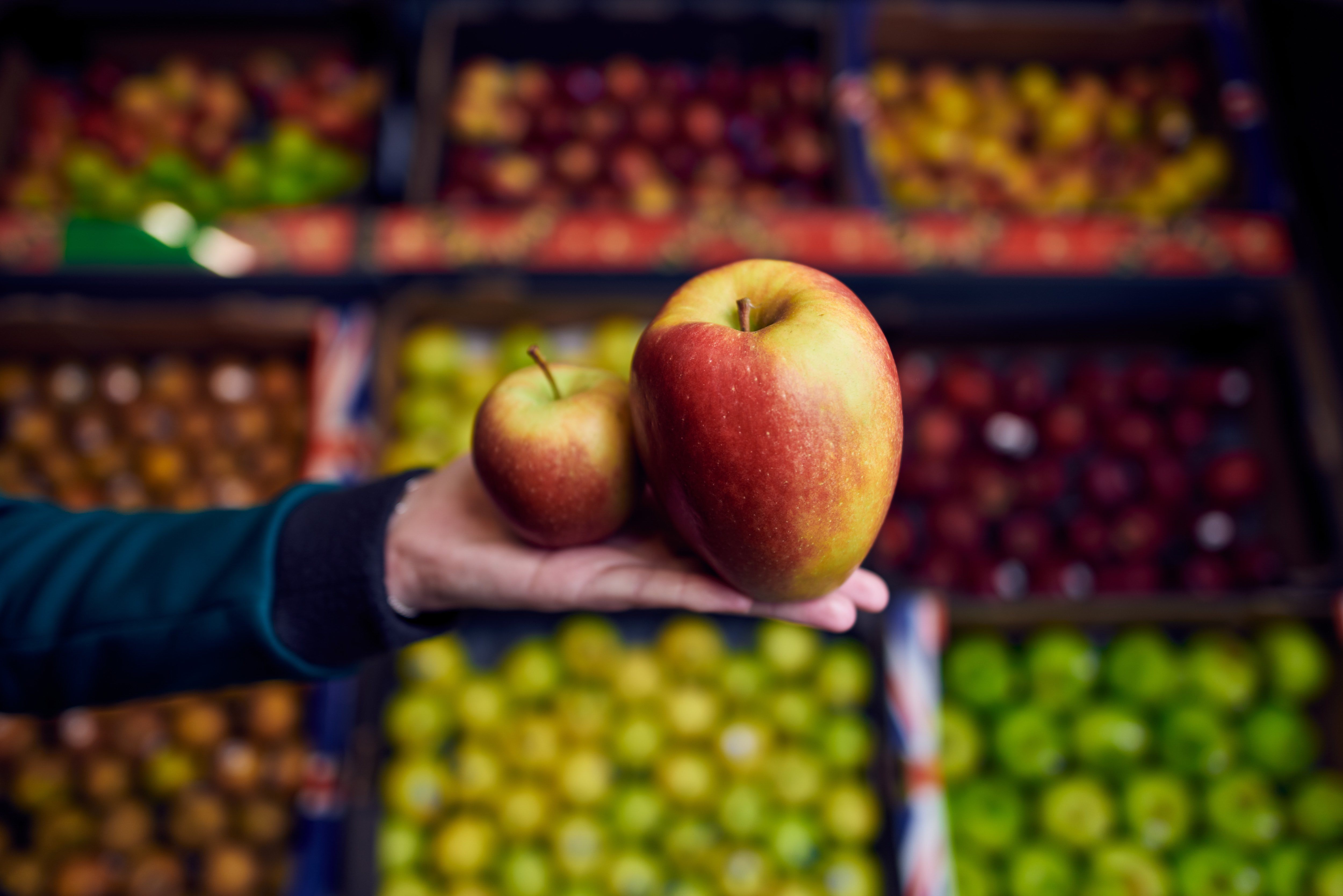 Over the next two weeks, British supermarket Morrisons will be selling unexpectedly supersized apples. Red-yellow Braeburn apples are known for their tart flavor, and not usually for their size. But unusual climate conditions this year resulted in some giant fruits. According to a Morrisons press release, their 120,000 mega-Braeburns will be the largest apples the store has ever sold.
A typical Braeburn apple, per Morrisons, weighs around 170 grams, or nearly six ounces. But the big Braeburns weigh almost a pound. In terms of number of apples, however, the Braeburn crop was smaller than in years past. The explanation seems to lie in 2017's erratic weather. Winter didn't let up its grip in Britain until relatively late, leading to fears back in May that the year's whole fruit crop would be stunted.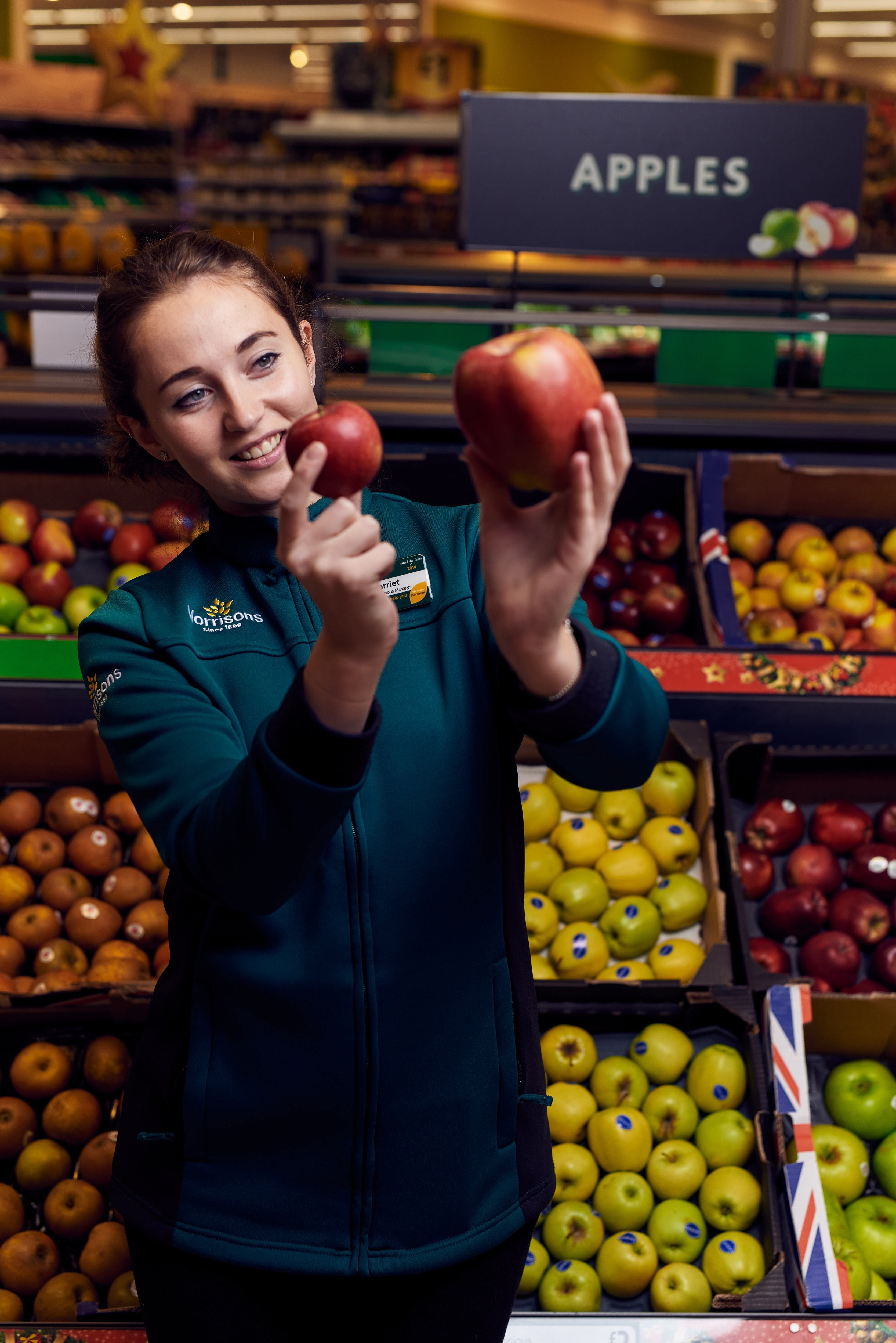 Dr. Theodore DeJong has an idea of what happened. He's a pomologist emeritus at UC Davis (pomology is the study of fruit trees), and he believes that the April frost destroyed many apple flowers. Usually, he says, there are five apple flowers on the end of each tree shoot. But if cold weather (like this year's frost) or an apple grower removes flowers early in the season, trees can provide more nutrients to the remaining fruits. The result is bigger apples.
Giant fruit is also more achievable in northern latitudes. With long summer days along with cool temperatures, trees get lots of sunlight but don't use up sugars as quickly. Giant apples might not be the end of it, either. "Many fruit have a greater potential to grow large than we often see in the supermarket," DeJong says. But they rarely reach their maximum size because too many are left on the tree. As the climate changes, the effects on agriculture are hard to imagine. As with the Braeburns, we might see larger (but fewer) fruit.
Gastro Obscura covers the world's most wondrous food and drink.
Sign up for our email, delivered twice a week.