California's Wild Flower Hotline Provides the Latest Scoop on Superblooms
It's been updated every Friday in spring for nearly 40 years.
If you call 818-768-1802, extension 7 in March, April or May, you can hear actor Joe Spano rhapsodize about the wildflowers blooming in California that week. "Milk maids, dozens of them, line the trail beckoning you onward," he said of the Santa Monica Mountains National Recreation Area in March. It's a recording that Spano volunteers to do at the request of a friend and 2,226 people had called this number by late April. This is the Theodore Payne Foundation Wild Flower Hotline, which the native plant organization has been running for 36 years. Updated every Friday, the five-minute audio and written monologue helps wildflower seekers identify current hotspots, and this year's super bloom has made the hotline extra popular.
The soothing recording belies how unpredictable California wildflowers are. Every year, a new array of blossoms appears at different times, in patterns botanists have yet to figure out. Thankfully, Lorrae Fuentes, who compiles information from around the state to write the updates, is calm about the whole process. She spends every spring collecting weekly reports on blooming activity from national parks, state preserves, public gardens and botanists friends who recognize a travel-worthy patch of wildflowers when they see one. Her reports could still hold value in years to come as biologists continue to figure out what natural forces govern native blooms.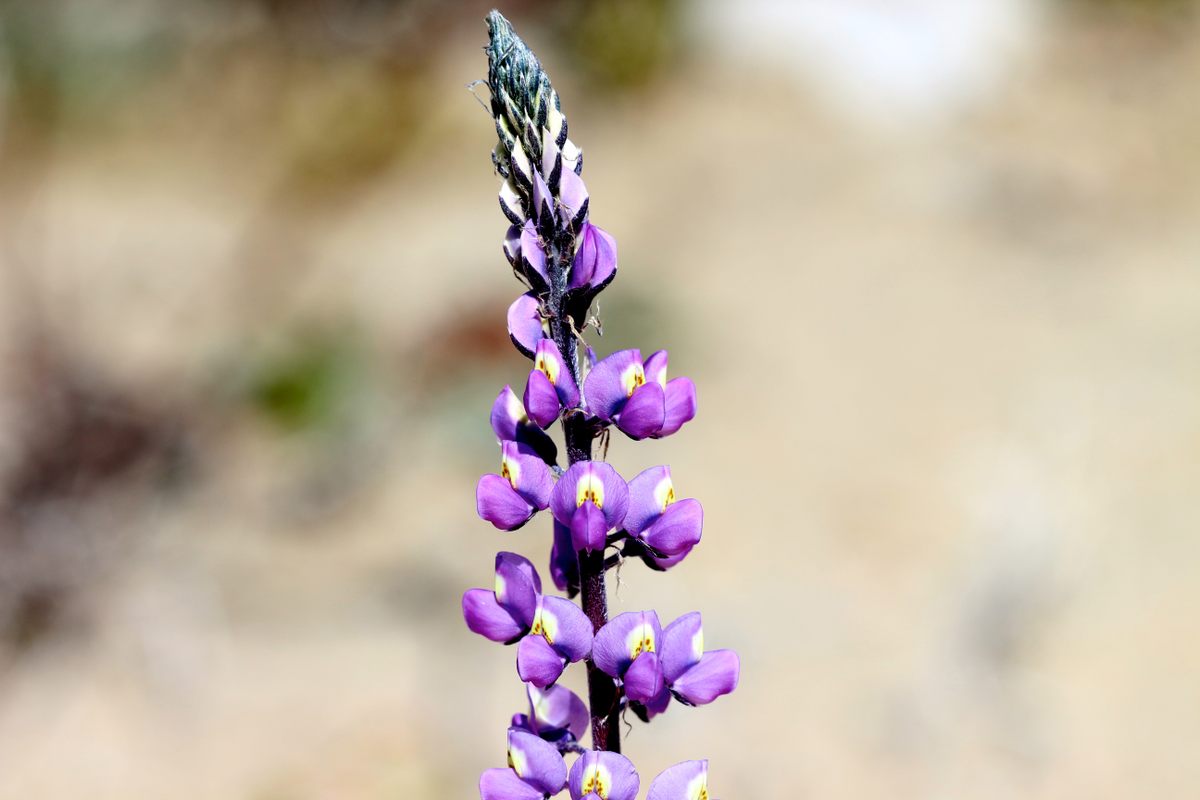 The earliest reports trickle in from California's valleys. In this state, says Fuentes, lower elevations experience warmer, bloom-inducing temperatures first. Staff from Anza-Borrego Desert State Park, for example, might have some of the first news, though the area sometimes blossoms into plants like sand verbenas or desert sunflowers before the hotline even begins. "Spring arrives almost in the middle of winter down there," says Dave Neumer, who reported to the hotline from L.A. County parks for several years. Neumer's coworker, Oliva Miseroy, has taken over the task this spring. Her weekly inspections of the county's 14 wildlife sanctuaries and her home park, Devil's Punchbowl, sometimes requires plant verification with apps like iNaturalist or Calflora. She's new to the job, and there are hundreds of species to get to know. "Because they bloom only just a couple weeks out of the year, I refresh myself every season," she says. As temperatures rise, flowers in the lower regions fade while those in more elevated sites, like Devil's Punchbowl and the high desert in Joshua Tree National Park, open up, giving staff and volunteers something to report.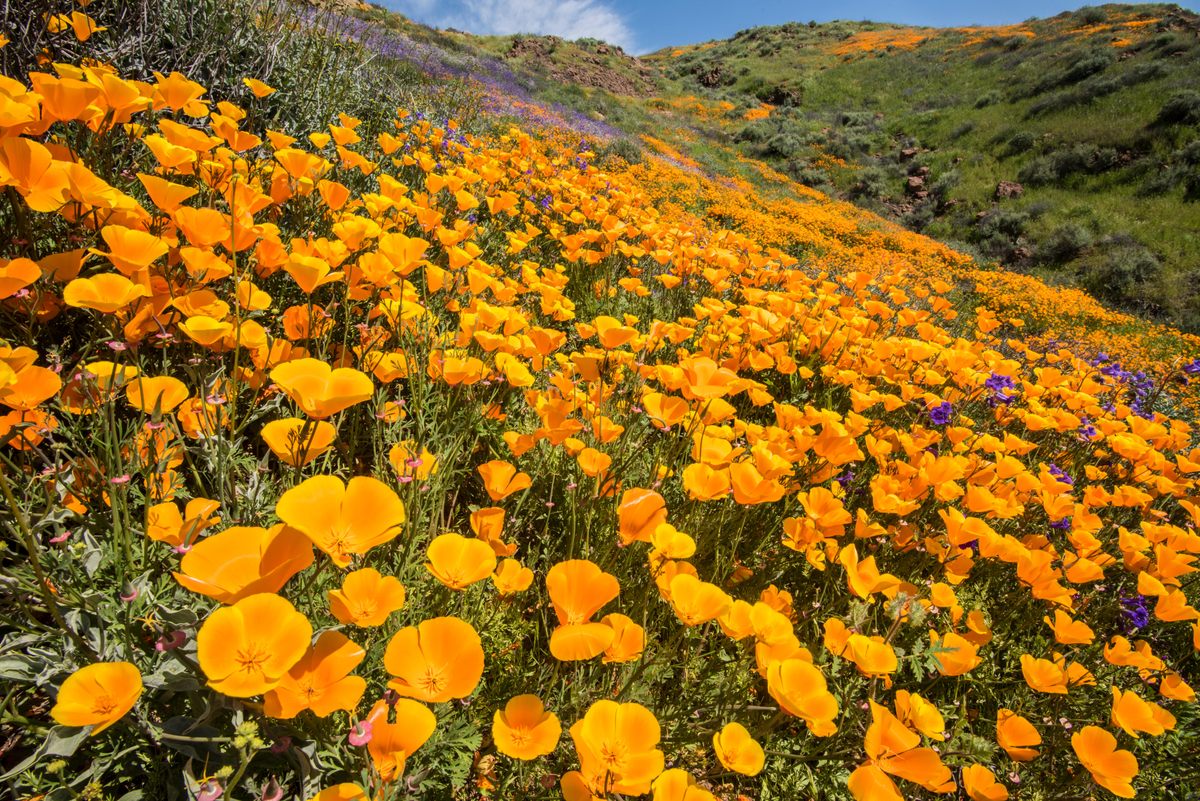 That vague pattern is about all Fuentes can expect every year. Botanists know that heavy winter rains encourage blossoms, and Neumer takes those storms personally. "I get kinda bummed out in drought years, and I'm hoping all summer long we get rains in winter," he says. Besides rain, wildflower experts have little information about what sparks a certain plant to grow from seed and dominate a field. "Just about the time they figure out why one species works well in one year and not others, their theory is out the window," says Neumer. That means some Mondays, Fuentes puts out the call for reports but hears very little by Wednesday, when she wraps up writing a new post. Other weeks, she'll get updates from nearly 20 different locations. On top of that uncertainty, a day of extreme weather can ruin a flowering, making the hotline outdated before it's even published. A few weeks ago, for example, Fuentes saw that high winds were in the forecast, which meant that any poppies on the brink of blooming would stay closed.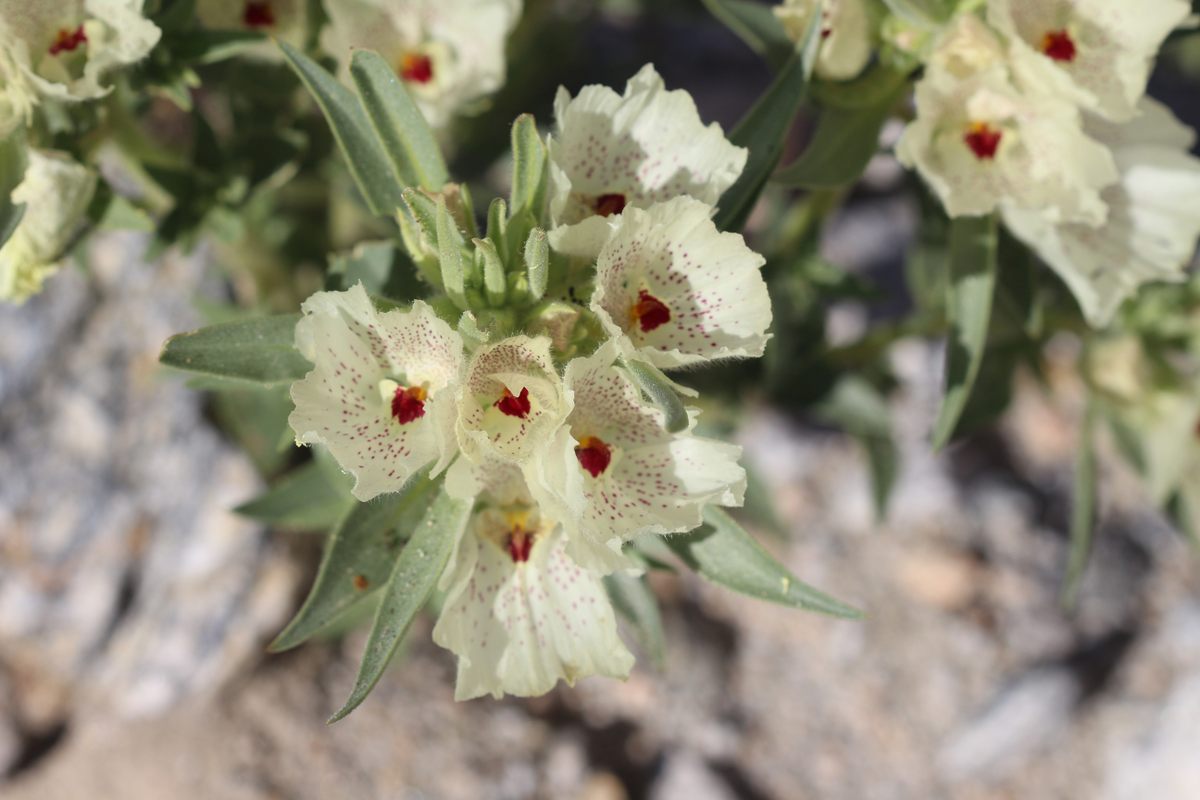 Fuentes is practical about the upheaval. "if I had any control over it, I wouldn't be doing this job," she says. She mostly ignores weather reports and instead, turns the lists of species into narratives of what a visitor might see. A recent breakdown of the scene at Figueroa Mountain in the Los Padres National Forest, for example, explains what someone would see out their window while driving from the mountain base all the way past the lookout point. Landscape descriptions come from Fuentes' own knowledge of the species—or she speculates, with the help of CalFlora.org. She has also hiked many of these locations, so Fuentes weaves in what she knows about traveling around each spot, like where in Anza Borrego Desert Park it's worth getting out of your car to peek into sandy washes or canyons.
Fuentes has a relaxed attitude towards the bloom, but others spring into adrenaline-fueled action. "I actually feel quite a bit of stress, because I'm frantically figuring out all the places I need to be to document the bloom and understand what's going on, and you can't be in 12 places at once," says Naomi Fraga, the director of conservation programs at Rancho Santa Ana Botanic Garden. Fraga studies California native plant diversity and how far each species can range, so the springtime has her taking 4x4 vehicles and long hikes deep into the state's wilderness to observe all she can. If she happens to be in a place where tourists might visit, Fraga sometimes sends in reports to Fuentes, a former coworker of hers. "By the time May rolls around, most areas are finished," she says. "So for two months, you have this opp to study the bloom, and that's it—then you have to wait for the next opportunity, and I don't know when that will come."
Her job could be easier if biologists knew what conditions make certain flowers bloom, a discovery process that Fraga thinks the hotline can aid. The updates might not be run to scientific standards, but they do record what is in abundance in the same places each year, much like early historical accounts of the springtime blooms, says Fraga. Researchers could pair the anecdotal evidence with weather data and help build a track record for a species to see what a plant needs to sprout.
Those insights could give Fraga, and so many botanists, a chance to prepare for generous blossoming and their associated research opportunities. As it is, the professionals are eking out what they can from their current predictive tool. Pretty much everyone in her field watches the weather obsessively during the winter, tracking where they should look for floral explosions in the spring, says Fraga. California may be popular for the range of diverse species it offers, but biologists are still discovering the full range of life in places like the Mojave Desert. This year's massive bloom could draw all kinds of yet-to-be-documented species out of the ground, which makes Fraga's work that much more urgent. "Sometimes I think, when will I get to see this again? Will it be 10 years from now, will it be 20 years from now?" she asks. She and her colleagues may not know, but year by year, their data—and the backlog of Joe Spano's recordings—might help them figure it out.