An All-You-Can-Eat Restaurant Went Bankrupt Because People Ate Too Much
Unlimited hot pot gone wrong.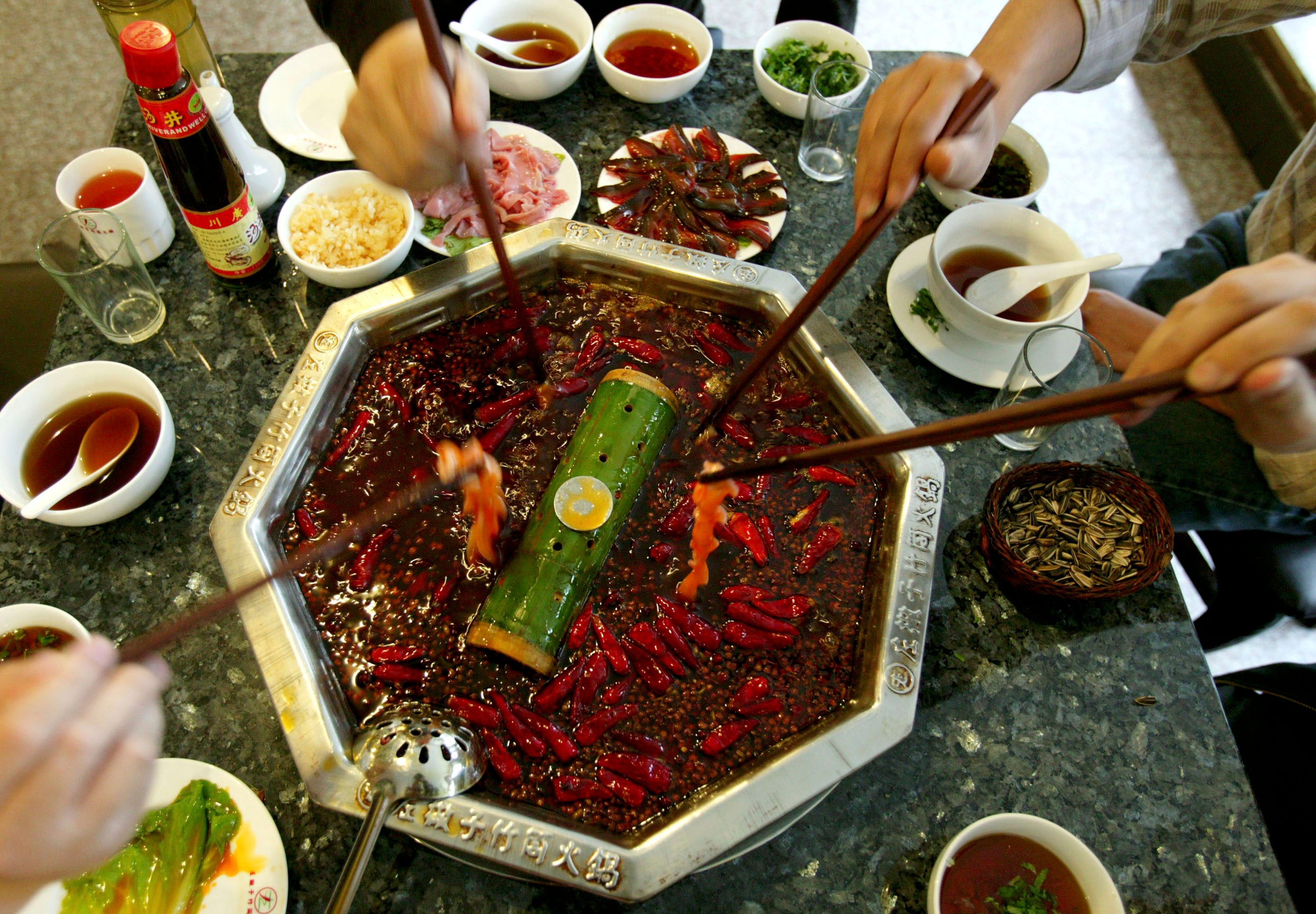 A host of environmental and internal forces can cause an all-you-can-eat restaurant to go bankrupt, including waning popularity and rent hikes. But ceasing operations because people ate too much food is a more unusual cause for closure.
That's what happened to Jiamener, an all-you-can-eat hot pot restaurant in Chengdu, located in China's Sichuan province. The trouble started earlier this month, the South China Morning Post reports, when the restaurant launched a promotion that allowed guests to pay 120 yuan ($19) to eat as much hot pot as they could stomach for a whole month.
Jiamener underestimated how, well, hot that deal for bottomless hot pot would be. According to the paper, over 500 diners visited daily, and hungry patrons lined up outside from 8 a.m. and stayed until late at night. The unexpected price of that deal? Excruciatingly long hours for staff, and not enough money to sustain operations. After incurring a debt of 500,000 yuan, or $78,000, the restaurant shut down. They were less than two weeks into the promotion.
The restaurant's owners told reporters that they expected to lose money because of the promotion, but it was in the service of drawing a more loyal customer base. They also thought it might help them decrease costs with their suppliers over time (since they could negotiate lower prices by buying more food). Su Jie, an owner, chalked the closure up to "poor management."
All-you-can-eat buffets and restaurants typically assume that diners will eat roughly one pound of food. From there, they count the average number of visitors, then divide that by the cost of making and sustaining the food. But when the average number of visitors to Jiamener skyrocketed, and they ate at a bargain price for a month, that threw the equation off. (Most all-you-can-eat establishments instead usually employ cost-saving tricks, such as placing bread at the front of the buffet and serving more expensive foods on tiny plates.)
The concern with all-you-can-eat deals is that they sound to good to be true. In the case of a month of unlimited hot pot at bargain prices, the deal turned out to be too good to actually work.
Gastro Obscura covers the world's most wondrous food and drink.
Sign up for our email, delivered twice a week.