The Beauty of Catalonia's Modernist 'Wine Cathedrals'
Winemaking collectives pooled their resources to build these architectural wonders.
In 1919, the people of Gandesa, the tiny Catalonian capital city of the Terra Alta region in Spain, combined their wealth and their harvests to build a wine cathedral.
It took 48 families only eleven months—a modern-day miracle—to construct a winery that any passing pilgrim would confuse for a church. Perhaps it was a way for them to entice extra blessings on the grapes that fermented in the concrete tanks inside. Or maybe cathedrals were on the mind of the architect Cèsar Martinell, a disciple of famed Catalonian Modernist architects Josep Puig i Cadafalch and Antoni Gaudí, who at the time was at work on the Sagrada Familia in Barcelona.
Martinell would go on to build seven Modernist wineries across Catalonia. He was not the only architect designing these brick-and-mortar tributes to wine, either. The first one, built in 1913 in L'Espluga de Francoli, was designed by Lluis Domènech i Montaner. It so impressed the writer Àngel Guimerà that he called the buildings "cathedrals of wine."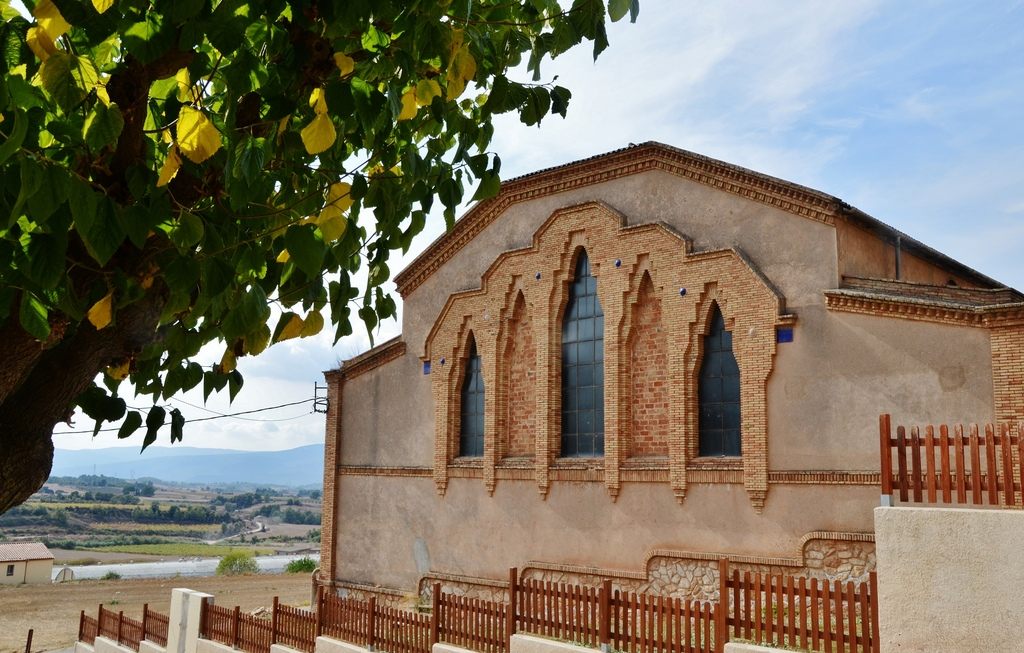 With two central naves and a taller, narrower third clerestory, a heavenly glow from the windows above sends light down into Gandesa's wine cathedral. Elevated from the floor are huge, white, concrete urns, reaching up toward the soaring brick arches and pillars, a clear sign that the winemakers understood the value of air flow in the fermentation process. While the building is no longer used for winemaking—production now takes place across the lot in modern, stainless steel wine tanks housed in an old oil mill—one of the dozen urns is still used for vinegar production.
Toward the back of the wine cathedral are ancient grape presses and a small museum that tells the story of both winemaking and war. Black-and-white images of farmers harvesting green- and black-skinned grapes hang on wooden crates; while one green and one black helmet—issued to Republican soldiers and Franco's Nationalist troops, respectively—sit in glass display cases. Mortar and artillery casings sit on the floor, all the size of emptied, uncorked Magnum-sized wine bottles.
"Why does the wine cathedral have all this?" I asked the guide, pointing to the artifacts of war, thinking that wine and war were a complete mismatch.
He shrugged—not a shrug of not knowing, but one that seemed to say, Look where we are. How can one separate the two?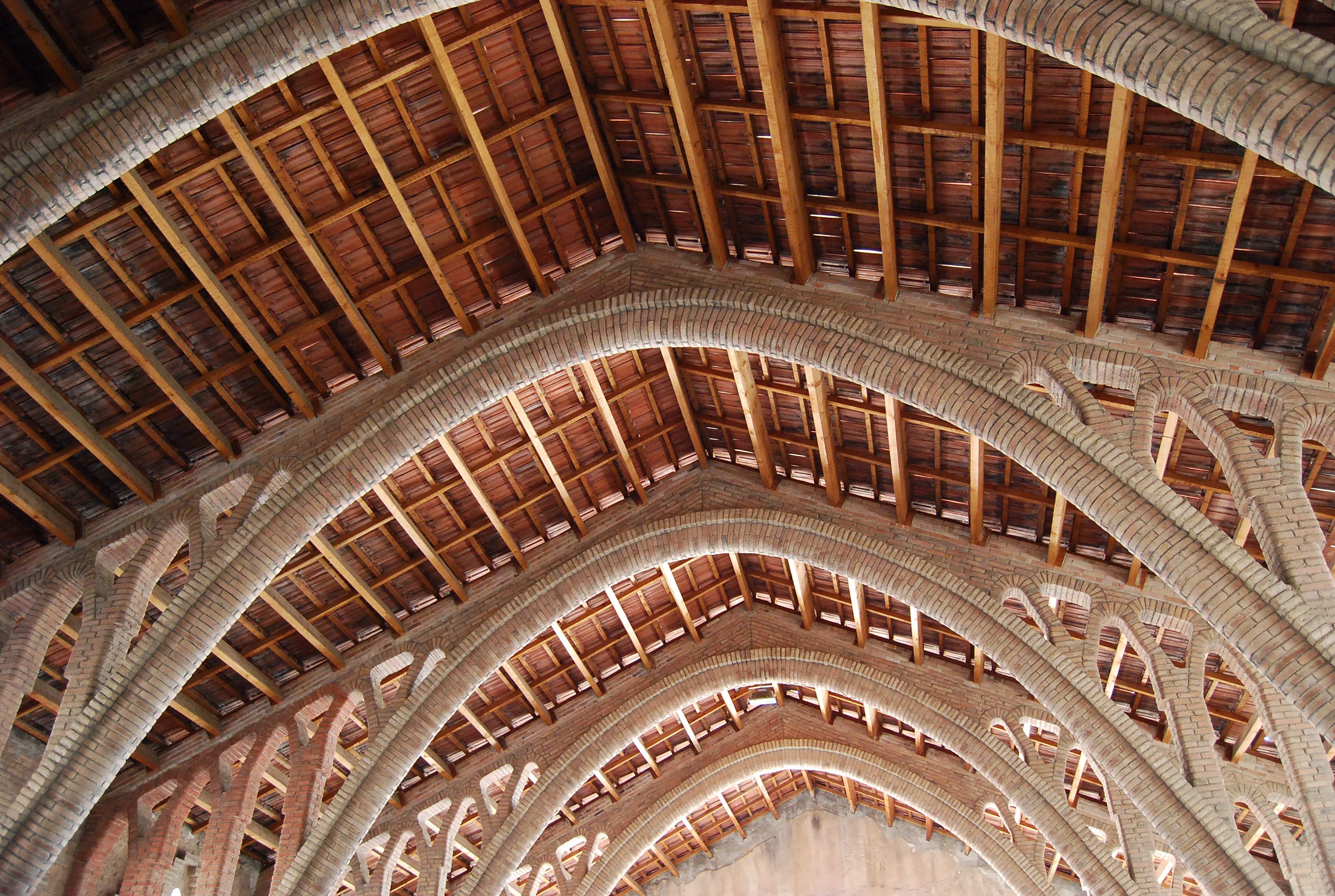 Prior to the construction of Gandesa's glorious temple to wine, a plague of biblical proportions nearly destroyed the region's grapes. At the tail end of the 19th century, Phylloxera, an insect that ravaged grape vines across Europe, devastated the Terra Alta. It forced many grape growers and pickers out of the region to find new opportunities in Barcelona. By 1910, the Catalonian capital city saw the emergence of the Confederación Nacional del Trabajo (CNT), a group that would introduce ideas of anarchism, unionization, and socialist principles to many of these transplants.
Near the turn of the century, the new vines introduced to Terra Alta helped revive the Spanish wine industry. Many workers returned to towns like Gandesa with their new, left-wing ideas. The farmers pooled together their capital and resources and established collectives that permitted them to rebuild their farms, erect spectacular modernist wineries, and maintain ownership of the winemaking process. More than 60 of these cooperatives still exist, and today, Terra Alta vines yield some of the best wines in Spain and Europe.
According to Joan Josep Raventos, wine-sector manager of the Catalan Federation of Agricultural Cooperatives, the wine cooperatives provide fiscal support, research, and development feedback to farmers. They also help members to market and distribute their wines more efficiently than they could independently.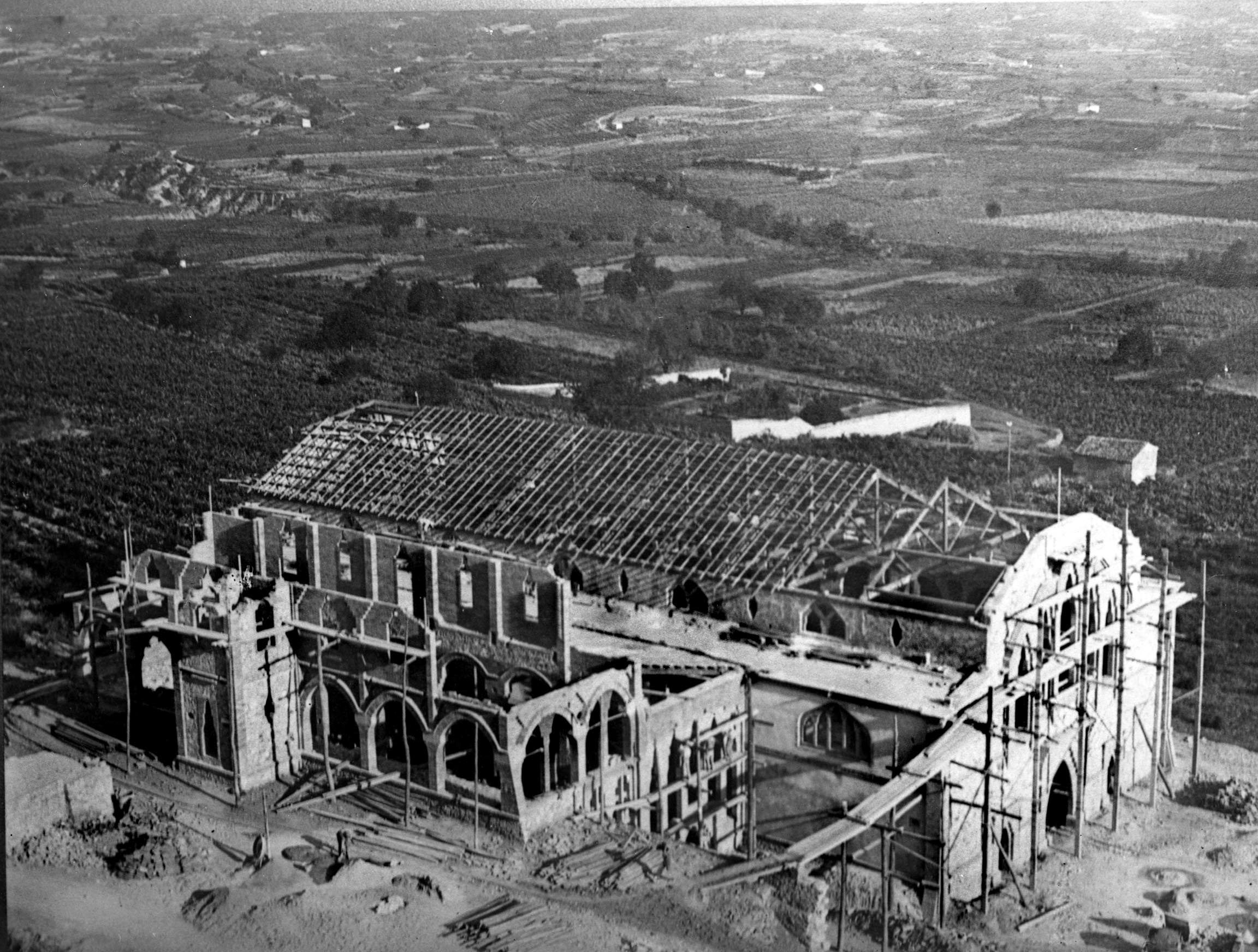 These days, the wine cathedrals are mostly operated as museums or historical sites. But the cooperatives themselves are thriving, due in part to the local conditions. Terra Alta, in Catalan, means high land, and across this hilly region, grapes are stressed out by cold winters and Mediterranean summers, by little rainfall, by limestone-heavy soil beds, and by two prevailing winds that feed off the rushing Ebro River. This stress actually improves the wine. Terra Alta, in fact, provides near-perfect conditions for white Grenache, and as such, one-third of the world's white Grenache comes from the region.
When it's time to press the juices and ferment, these Terra Alta grapes transform into robust and full-bodied wines. Today, these expressions can be enjoyed in a tasting room connected to Gandesa's wine cathedral. But this almost wasn't the case.
In 1938, during the final year of the Spanish Civil War, Gandesa's neighboring village Corbera was reduced to ruins. Yet Gandesa and its wine cathedral emerged from the war nearly whole, despite the heavy fighting that took place in the region in the final months of a three-year-long war. During the four decades that followed, Francisco Franco's dictatorship, like his deadly coup, left an additional half a million Spaniards dead—especially if they leaned left or disagreed with his principles. His government dismantled anything that smelled like socialism. But the wine collectives continued to function.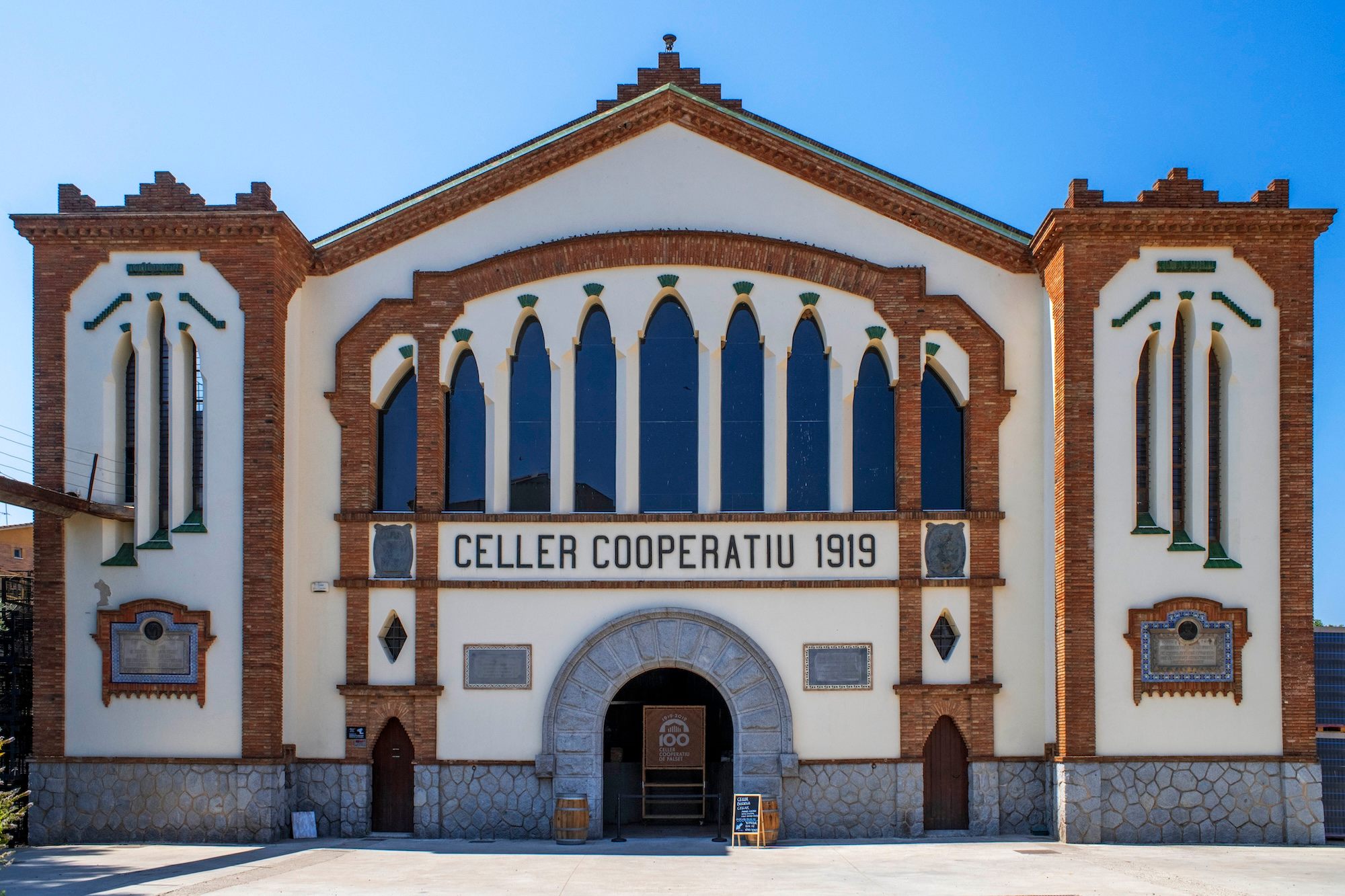 "The system worked," says Alan Warren, local historian and tour guide with Porta de la Historia. "Franco was working on the idea that if it isn't broken, there is no need to fix it. Just make sure that those placed in charge after [the war ended] in 1939 were supportive of his leadership." However, he adds, Franco strictly limited the number of collectives that were allowed to operate in Spain.
The day after my visit, I walked in the hills a few miles outside of Gandesa. It was a battlefield where my great-uncle Jack Shafran fought in the summer of 1938. He belonged to the Lincoln Battalion, composed mostly of American soldiers who'd illegally entered Spain to fight on the Republican side to fight against Franco and fascism.
On this hilly terrain, he dodged gunfire and had to wait for night to move from his hiding place behind a small boulder. Nearby, bleeding in the soil, was one of his comrades who'd been critically wounded. In the cover of darkness, Jack carried his fellow Lincoln to safety. Today, some of the best white and red Grenache grapes grow on that same hill.
Gastro Obscura covers the world's most wondrous food and drink.
Sign up for our email, delivered twice a week.