Charges Filed After Horsemeat Was Sold in Britain as Ground Beef
Three men will be held to account for the crime of mystery meat.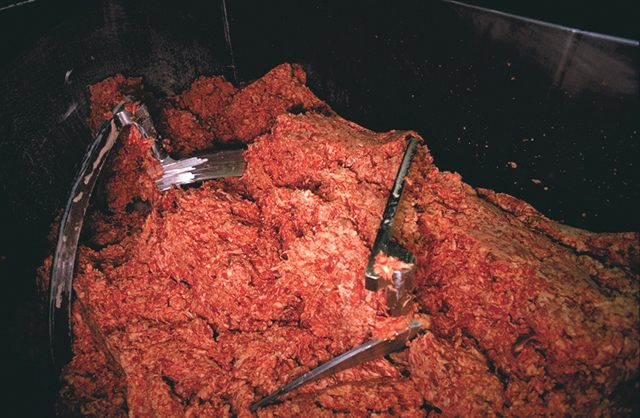 (Photo: Public domain)
A few years ago, in Great Britain, there was a big scandal. People—humans, eaters, fellow denizens of this Earth—were disgusted: horsemeat had been found in some meat products that were being sold as ground beef. 
There are no health risks associated with eating horsemeat and it is, indeed, consumed safely in many countries across the world, but still, the basic deception at the heart of it rankled. Before, Britons thought they were eating the dead muscle tissue of a cow; now it was revealed that some of that dead muscle tissue might in fact have come from a horse.
Investigations ensued. Slaughterhouses were raided. The government began some probes. And, this week, authorities announced results: charges against three men, all for fraud. 
Authorities didn't say what led them to the three men, or outline much evidence against them, only alleging that they conspired to mix the meats and then sell them to the public as beef. Each will be summoned to court in September, and later go on trial.
Or, in the measured way stated by the Crown Prosecution Service: "After carefully considering evidence from the UK and overseas, the CPS has decided that there is sufficient evidence to provide a realistic prospect of conviction and it is in the public interest to charge these three men."
This is a case that serves the public interest in avoiding mystery meat, in other words.
Gastro Obscura covers the world's most wondrous food and drink.
Sign up for our email, delivered twice a week.