The 1960s Real Estate Mirage of Christmas Valley
Developer M. Penn Phillips had a vision for the Oregon high desert. But there was a reason the area had yet to be developed.
In 1959, Time reported that California real estate developer M. Penn Phillips claimed to have sold more parcels of land than any man alive. Two years later, though, his development flops led to the suspension of his business license in the state and Phillips looked north to Christmas Valley, an unincorporated community in the high desert of Central Oregon.
About 30 miles from the nearest highway in the "Oregon Outback," Christmas Valley was a sparsely populated town that didn't have electricity until 1955. Between ancient rock structures lay fields of sagebrush, stretching for miles. To this day, it's so empty in some places you can hear the scurrying of quails and jackrabbits or the slow approach of a cougar or bobcat.
Still, all Phillips saw was potential. He built an airport, an A-framed lodge, rodeo grounds, and a nine-hole golf course. Before he hit Oregon, Christmas Valley didn't even have a school. Inspired by the town's name—which is most likely an homage to pioneer stockman Peter Christman—Phillips assigned equally festive names to the streets: Snowman Road and Christmas Tree and Glitter Lanes. While Phillips's vision held some promise, there was a reason the area had yet to be developed.
The Christmas Lake Valley basin was formerly an inland sea. Previously, homesteaders had populated the region, but frustrated that they couldn't make a living, most abandoned their homes for greener pastures. The unpredictable weather—living up to the name, it's been known to snow on the 4th of July—and other difficulties of surviving with little access to arable water meant Christmas Valley was not for the faint of heart.
"Christmas Valley was just a place where two roads came together," says 68-year-old Alan Parks, a hay rancher who lives between the town and neighboring Fort Rock. His grandfather, Henry Parks, was a geologist who came to the area in 1921 after receiving a grant from the State of Oregon to irrigate the aquifer beneath the basin. But the 1929 economic crash halted his project, and he survived on the profits of 3,000 laying hens until his death in 1945.
Henry's son Merritt decided to stay in the area, marrying a woman from Iowa with whom he had Alan. At the time, it was 12 miles to the post office and 80 to the nearest doctor. Parks says he was one of two students in his seventh grade class in Fort Rock, even with children bussed in from neighboring areas.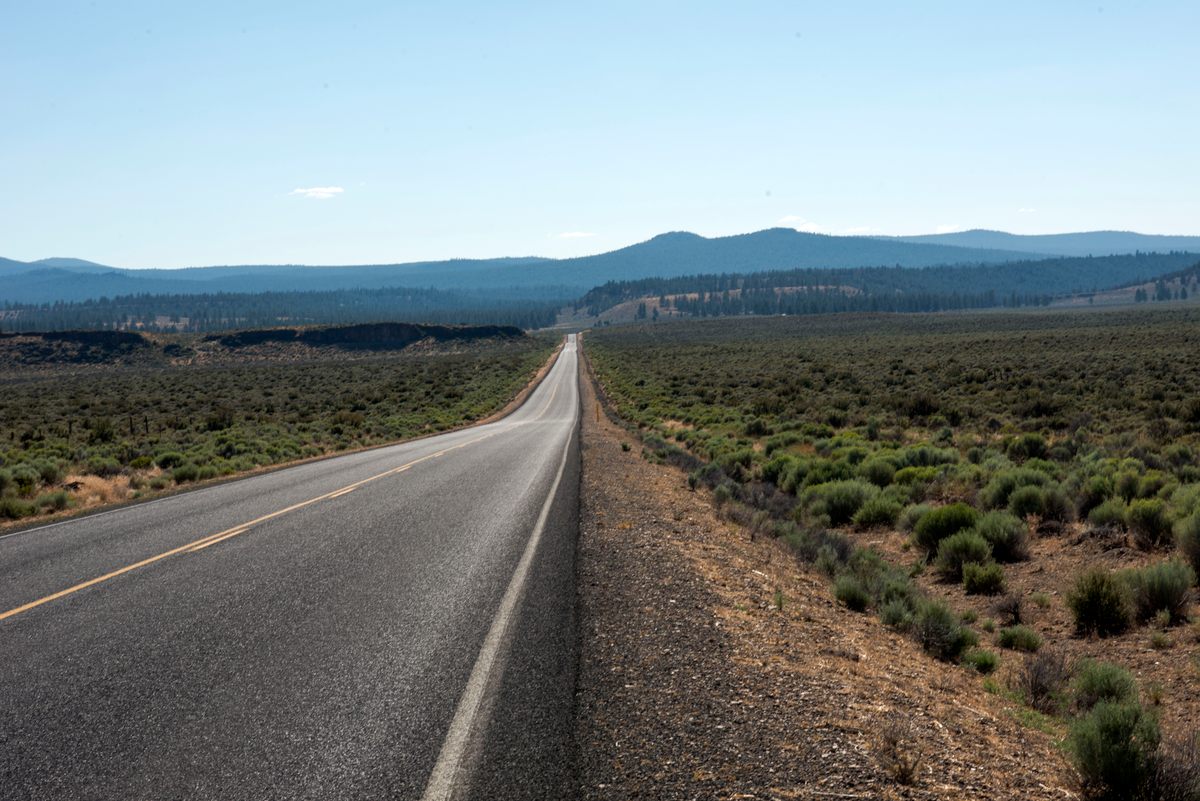 One of those other students was Wanda Lanear. She moved to Christmas Valley from Colorado in 1955 with her mom Evelyn and stepfather Johnny. Lanear remembered exploring the desert around her parents' ranch, discovering Native American artifacts as well as homesteads that people had abandoned so abruptly there was still food on the table. As she got older, she and friends chased the strange lights they saw in the sky. To this day, she thinks they might have been aliens.
Lanear says it wasn't a shock when Phillips came to town. She remembered running into local land speculator Phil Pittman, who had helped bring electric power to the high desert. "Pittman came up to my mother and said, 'Evelyn, you need to get your real estate license. I just sold a whole damn desert.' I remember that. And he had. He had sold it to Penn Phillips," says Lanear.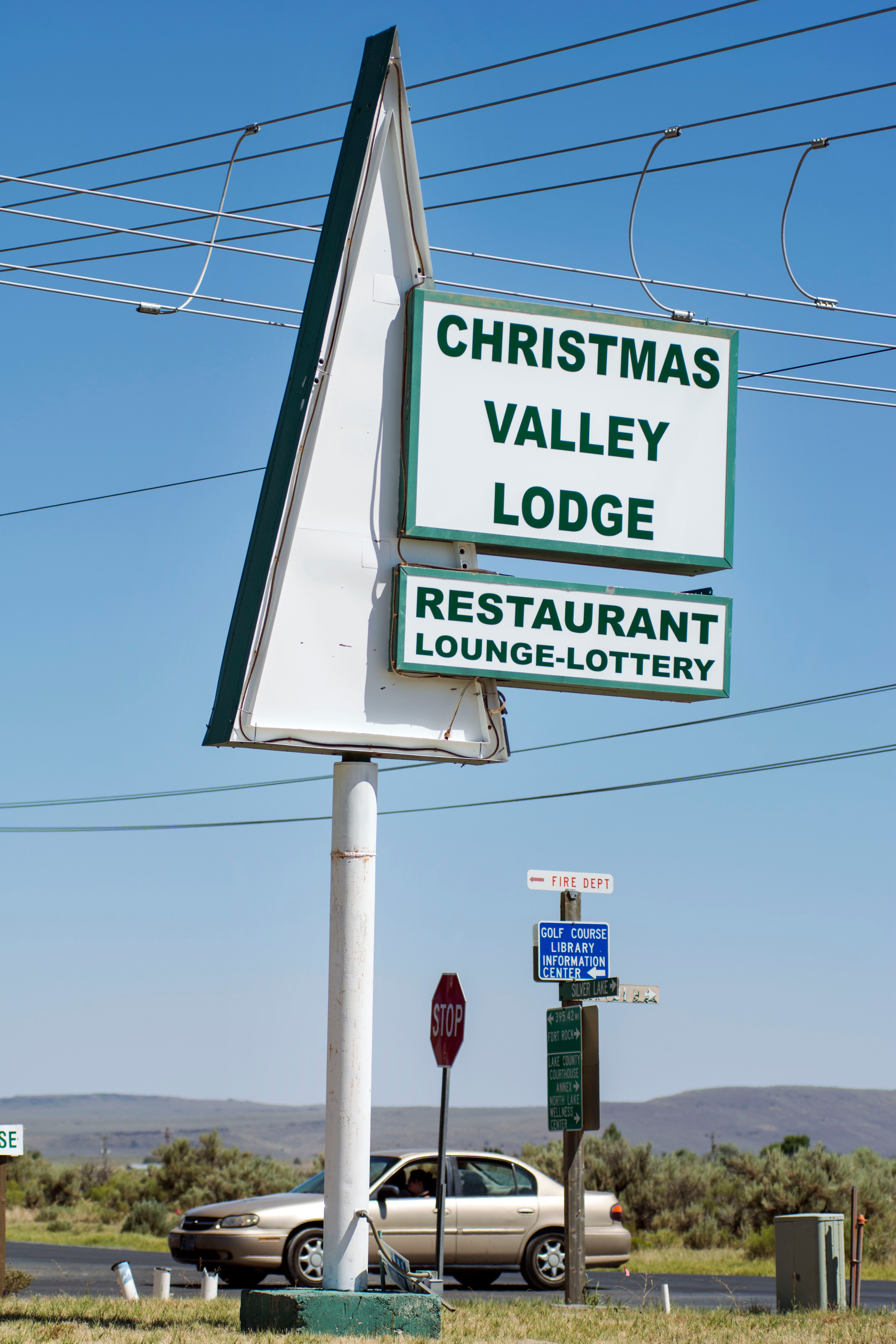 In 1960, Pittman sold over 72,000 acres of Christmas Valley to the Penn Phillips Company, which soon began an ambitious infrastructure project. Phillips laid out the town and installed a water system. He also added an artificial lake known as Christmas Valley Lake, today referred to as Baert Lake. This was accompanied by an equally calculated advertising campaign. Phillips pitched Christmas Valley as both an agricultural hotspot for prospective farmers and as the ideal American town for retirees.
Lanear remembers the families Phillips flew in from Los Angeles and San Francisco for the day to be wined and dined. Parks also recalls watching the airplanes land and take off, although he says that Phillips's "sales force did not encourage the customers to mingle with the locals too much. It might have damaged the sale percentage." The all-too-brief-visits didn't allow the visitors to see the difficulties of living in a town that didn't even have a doctor in residence.
"Well, what little I remember, a lot of the locals were reasonably critical," Parks says. "It didn't make any sense that people were going to come out here and farm 20-acre parcels and 40-acre parcels when we were having a time making a living on 5,000 acres."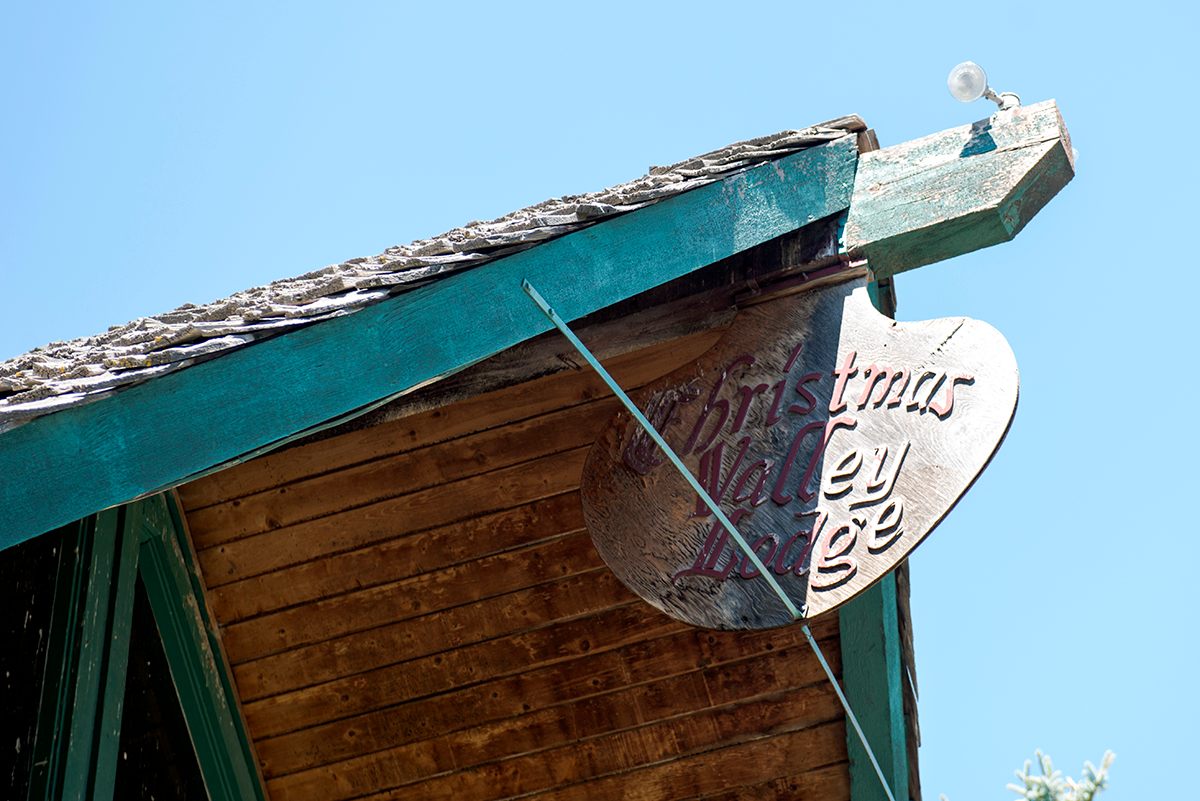 In the short term, Phillips's efforts were successful. According to the Oregon Historical Society, he had sold close to 100 percent of the land in the first three months.
To an extent, this prosperity expanded to Christmas Valley's residents. Lanear, like both her parents, became a real estate agent. She described this era, when she benefited financially from the development, as the "good old days."
"I would say if you were a local out here at the time and wanted a job, you got one," Lanear says. "Hands down, you could have a job."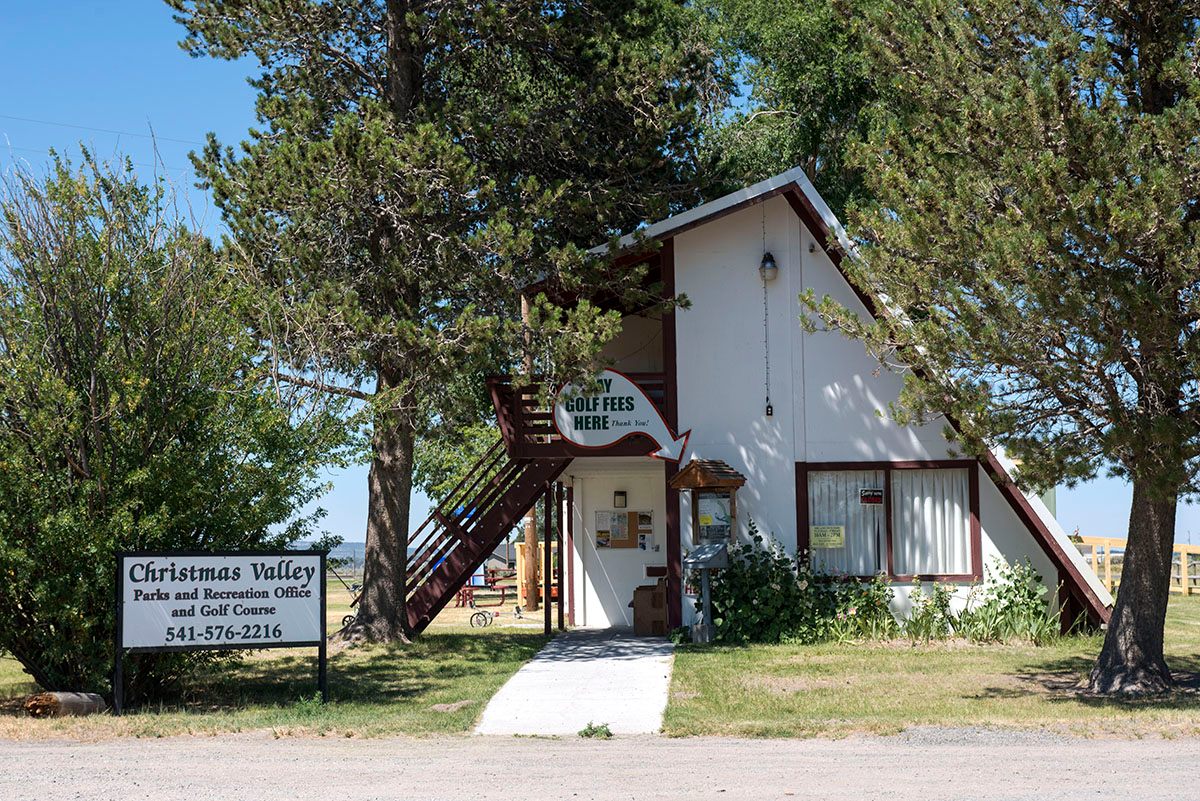 But this didn't mean that the new landowners were quick to arrive. When asked where the town's new residents were, a Penn Phillips Company representative responded in a July 1967 Oregon Journal article, "They are coming. There will be no boom, but I believe in land. There isn't enough of it."
But the migration never actually materialized. In 1962, the company had estimated the population would reach 5,000, but by 1972, only 150 people lived in the development, according to OHS. A year later, Phillips abandoned Christmas Valley.
Some, like real estate agent Rebecca Law, only realized their relatives owned land in Christmas Valley after those relatives died. In Law's case, it was her father. "No one knew why he bought it," she writes on her website. "He faithfully paid the $30 property taxes for many years, but never saw the property. His parcel is in an undeveloped area surrounded by sand dunes and has a negligible market value."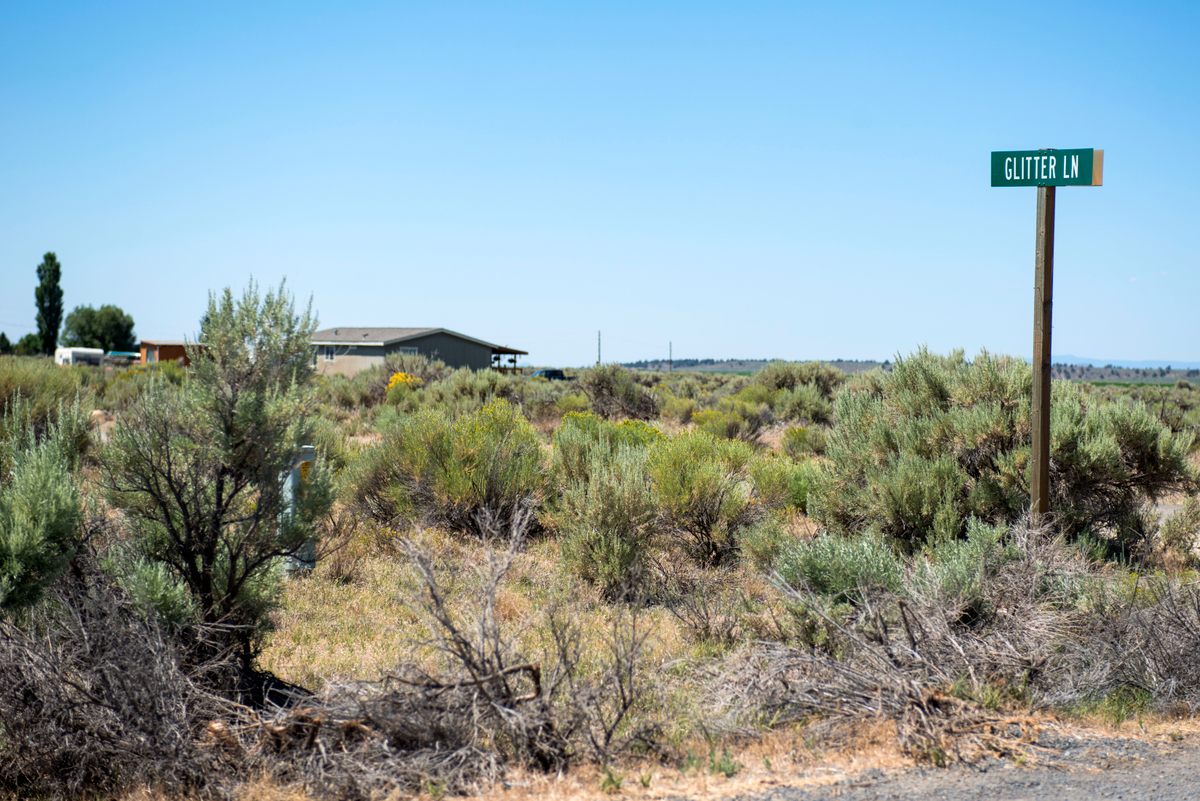 For the residents of Christmas Valley, Penn Phillips has a nuanced legacy. Lanear is glad the town has stayed almost as small as it was when she moved there over 60 years ago. "I've just been here for so long," she says. "I love the laid backness. You know most people. It's like that old saying, 'I don't need to use my turn signal. They know where I'm going.' You walk into the store, and they all know you."
Fran Baxter, who owns a seasonal antiques shop in what she believes is Phillips's old office, says she likes the trust that exists in a small community and the wide-open spaces. "It's beautiful here," she says. "When you can look out into your driveway and look at a bald eagle sitting on the end, how can you do better than that?"
Carl Shumway moved to Christmas Valley in the 1980s, after the failure of Phillips's plans. He says that the streets of abandoned properties are an "eyesore," but he's optimistic. Shumway, who can often be found on the golf course designed by Phillips, says that recent developments, including the possible reopening of the lodge, are hints that Christmas Valley's future could be bright.
"There are very few rural communities in the Northwest that have this caliber of assets," he says. "And these are things that Penn Phillips put in place when he initially developed this. So Penn Phillips gets a lot of flack for some of the stuff that people disagreed with, but look at what we got today."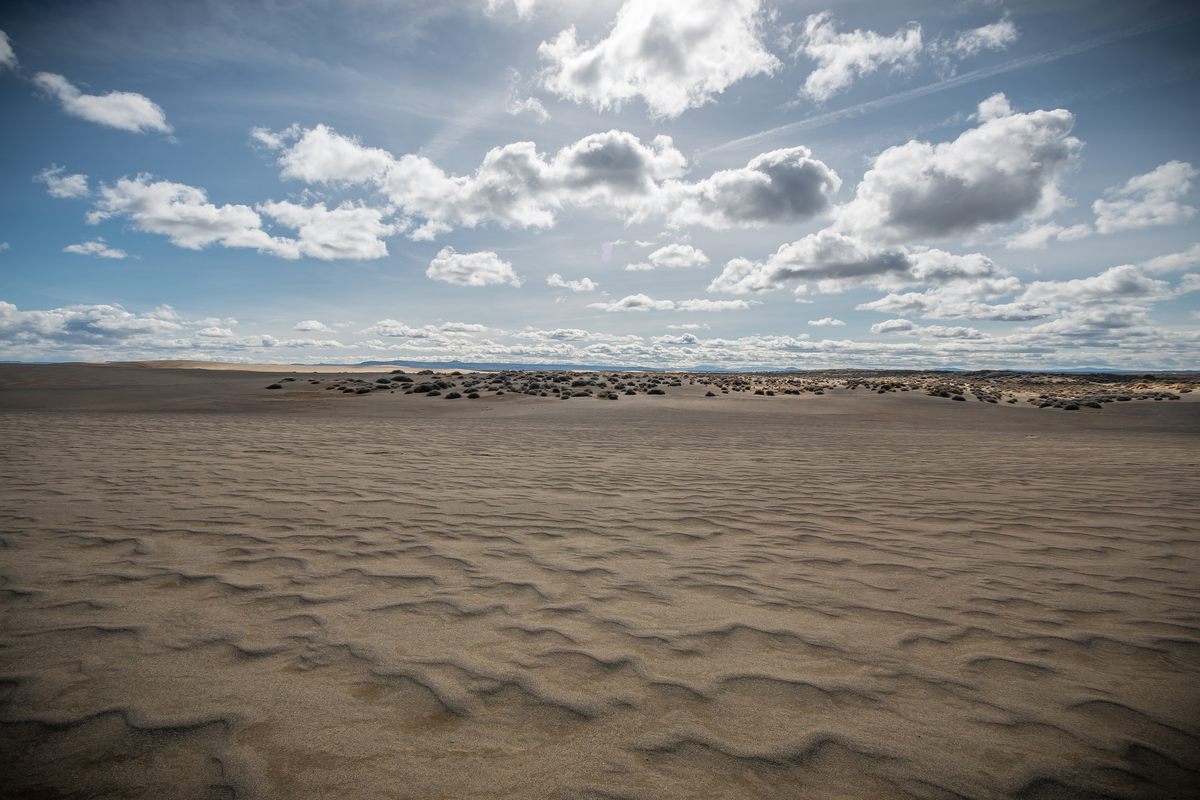 Phillips's mixed legacy is reflected not only in Christmas Valley, but also his other developments. Right before he set his sights on Oregon, he had finished his largest and most iconic development, Salton City in California. The resort, which included a luxury hotel and yacht club, attracted Hollywood elite, such as Frank Sinatra and the Rat Pack. Although many invested, few actually built property, much like in Christmas Valley. During the mid-1970s, Salton City was flooding from agricultural runoff, and by the end of the decade, it was mostly abandoned.
As the population of Christmas Valley stagnated in the 1970s, there was growth, albeit modest, in Hesperia, another California development that Phillips financed with support from famed boxer Jack Dempsey. Phillips and his wife were also major benefactors to Claremont McKenna College, where a hall is named in their honor. For some, he's remembered as a real estate tycoon. For others, he's a crook who was a better salesman than developer. Whichever the case, it's clear that Phillips had big dreams of taming the West and building an empire, whether they materialized or not.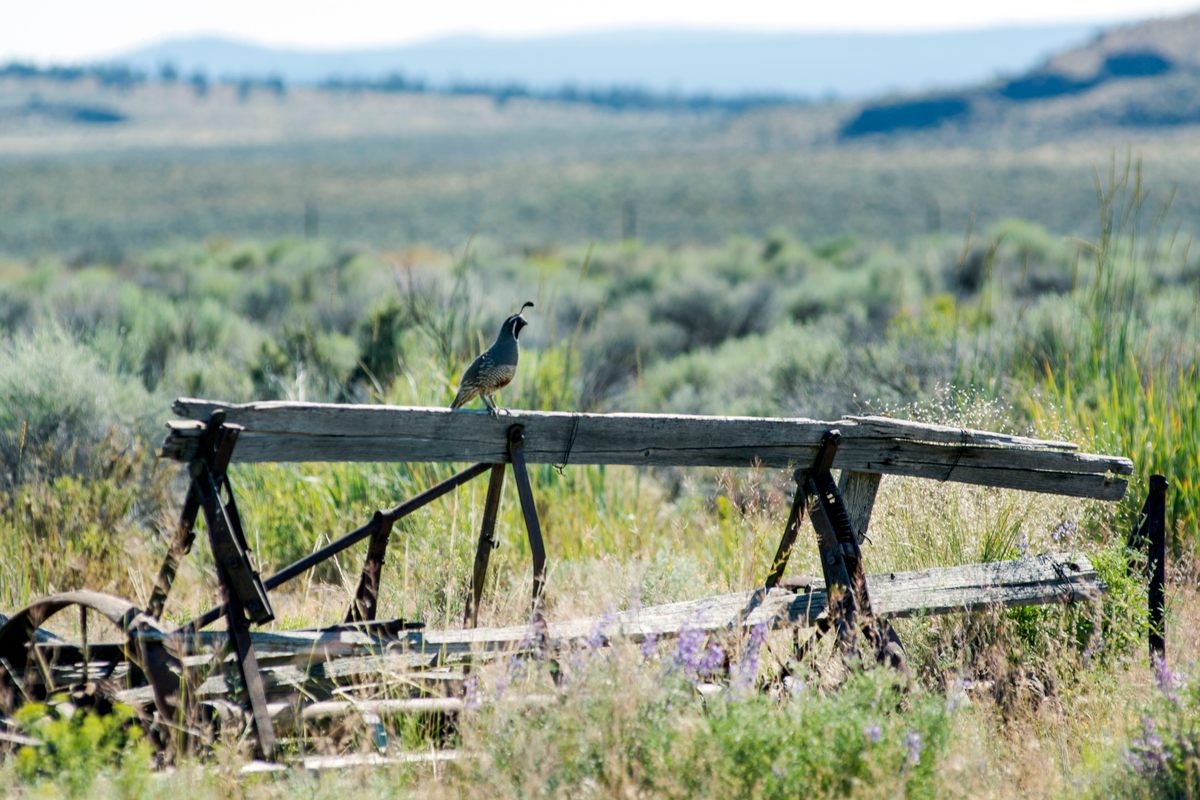 Although Christmas Valley never reached Phillips's initial goal of 5,000 inhabitants, the population today is about 1,300, according to the 2010 U.S. Census. Christmas Valley is not much more than a central main street surrounded by scattered houses, but the town has more to provide than what Phillips left behind. Residents can order a B.L.T. at the new Sagehen Cafe, where the waitstaff wear Christmas aprons; find treasures at a handful of antique shops; or even seek medical care in town. Relics of Phillips's influence are still present, from the whimsical street signs poking out of the sagebrush to the mid-century buildings that have more or less survived the last four decades. But less than artifacts of a bygone area, these structures are testaments to the resiliency of a town that refused to die, whether abandoned by inexperienced homesteaders, those with dreams of agricultural fortune, or the man who put it on the map.