An Inside Look at Czechia's Grueling Mountain Dogsled Race
Started in 1997, Šediváčkův Long is one of Europe's toughest winter events.
Their eyes stare with intense focus on the extremely cold, rugged terrain. Soon they will swoosh through the snow with a team of similarly determined canines, pulling the weight of a sled and rider.
These hearty dogs are a familiar sight in Alaska, home of the Iditarod, the most famous dogsled race in North America, and at the Finnmarkslopet, the longest dog race in Europe, established by the Norwegians. Another among those epic dog-human events is Šediváčkův Long, considered one of the hardest races in Europe. The four-day event is indeed long—186 miles or 124 miles (depending on the category)—but is especially notable for its grueling cumulative elevation gain of over 24,500 feet as the course winds through the Czechia's Orlické Mountains, near the Polish border.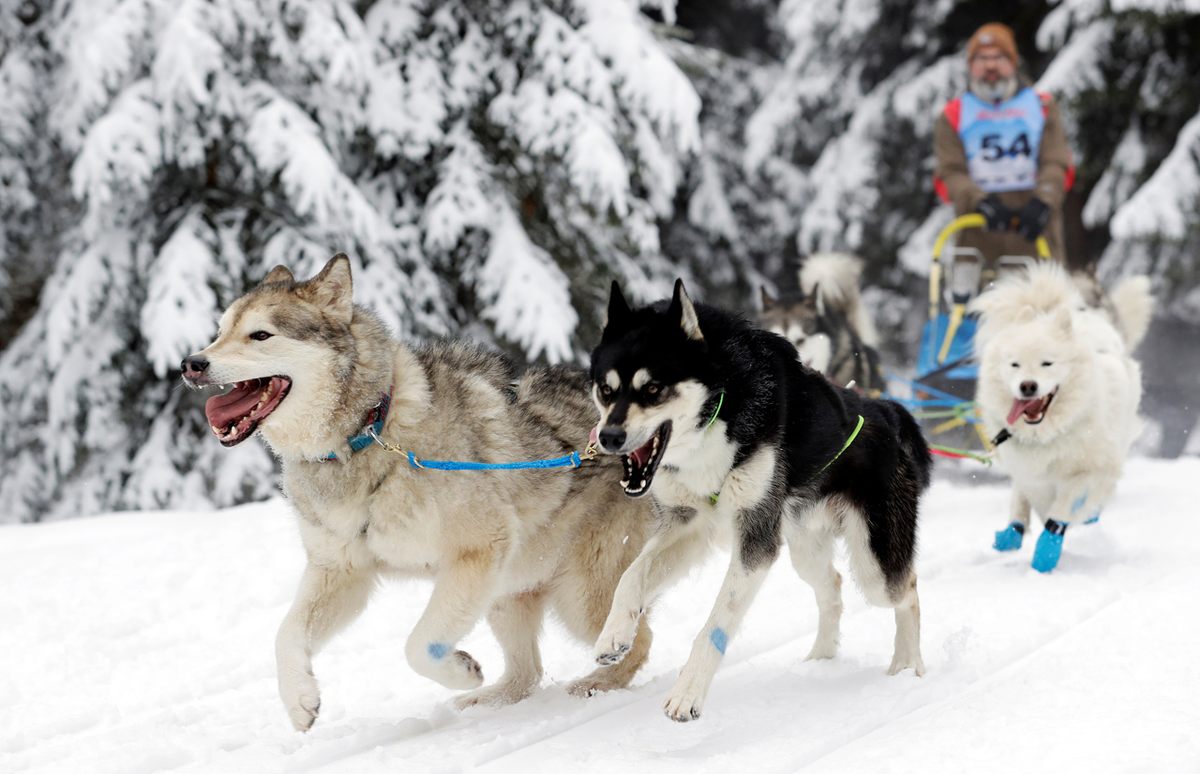 Humans have used dogs to pull sleds beginning as early as 9,000 years ago. Possibly the oldest depiction of man's best friend in a harness is in a 2,000-year-old knife handle from the Siberian Arctic. But the tradition of "mushing"—the sporting version of the activity—nearly died out when snowmobiles became the preferred means of snowtop transportation in the 1960s. Mushing was revitalized as a recreational sport in the 1970s when the Iditarod grew in popularity.
It wasn't until 1997 that some local mushers in Czechia, captivated with the picturesque and tough landscape of the Orlické Mountains, organized a race of their own. The event was named after the organizer's dog Šedivák, who wandered off on the eve of the inaugural race and was shot and killed in a nearby village.
In the 2020 race, some of the course was adjusted due to lack of snow, yet some 700 dogs and 77 drivers from 10 countries took up the challenge. The sense of community has grown strong over the years, as the Šediváčkův Long evolved from a small local race to an international event. The most recent winner Roman Habasko said to the Associated Press, "You do feel the joy when you are on the top among the winners, but a lot of people have come here only to enjoy themselves, to take part in this race and they don't seem to care too much about the final ranking."
Luckily you don't have to brave the wintry mountains to get a close look at the event and the doggos that make it go.