Why a 224-Year-Old Human Heart Is Touring Brazil
This piece of Dom Pedro I, who declared Brazil's independence, is causing controversy in two countries.
On September 7, 1822, on the shores of Ipiranga Brook, a young prince drew his sword and shouted, "Independence or death!" thus proclaiming the sovereignty of Brazil. Precisely two hundred years later, the country will solemnly celebrate the bicentennial of its independence. Most likely, Dom Pedro I, the protagonist of this story, would love to attend these celebrations with all his heart. And most astonishingly, he will.
This week, the king's heart was transported from Porto, Portugal, where it has been preserved since 1835, across the ocean to Brazil. The organ will soon rejoin the monarch's body in São Paulo, where it has rested since 1972 when Portugal presented it to commemorate the 150th anniversary of Brazil's independence. Though the heart's relocation to South America is only a temporary one, it has stirred up a high controversy across the two countries, both among scholars and the general public.
Dom Pedro I of Brazil—also known as Dom Pedro IV of Portugal for his brief reign over that country—was a deeply controversial figure who played an important role in both countries' histories. He was born into the Portuguese royal family in 1798, but when he was nine years old, the family fled to Brazil to escape the Napoleonic invasion. In 1820, a group of liberal revolutionaries seized power and forced the royal family to come back and to sign a constitution. Prince Pedro initially refused to return and proclaimed Brazil's independence in 1822, but 10 years later he felt compelled to return to Portugal to lead the liberals in a bloody civil war against his brother, who had discharged the constitution and was serving as an absolutist ruler. While many of his partisans were enthusiastic to be led by the fierce prince, some felt that he had betrayed the home country by granting independence to Brazil. Dom Pedro achieved victory in May 1834, but he didn't have much time to enjoy his triumph—he died of tuberculosis just a few months later.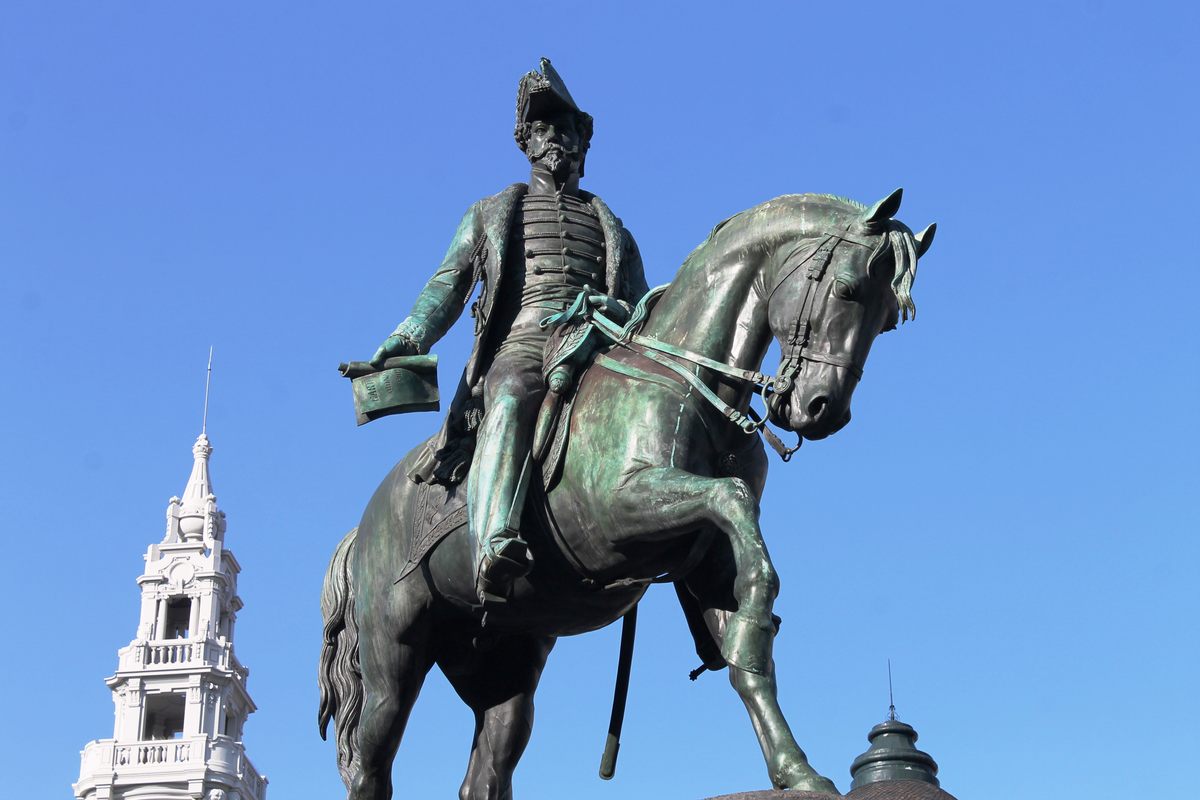 On his deathbed, Dom Pedro made a request imbued with the romantic spirits of his time: he asked that his heart be donated to "the theatre of my true glory," the city of Porto. He was besieged in this town for two years, and he wanted "to be close to those who stood by me" and gave their blood for his cause.
Though unusual today, heart burial was once an accepted practice. In the Middle Ages, the hearts of saints were worshiped separately from their bodies, and the hearts of dead Crusaders were occasionally the only part sent back home, since they were easier to transport than the whole body. Pedro's own father and other relatives observed heart burial, following the example of the French monarchs. But Pedro's bequest was a little different.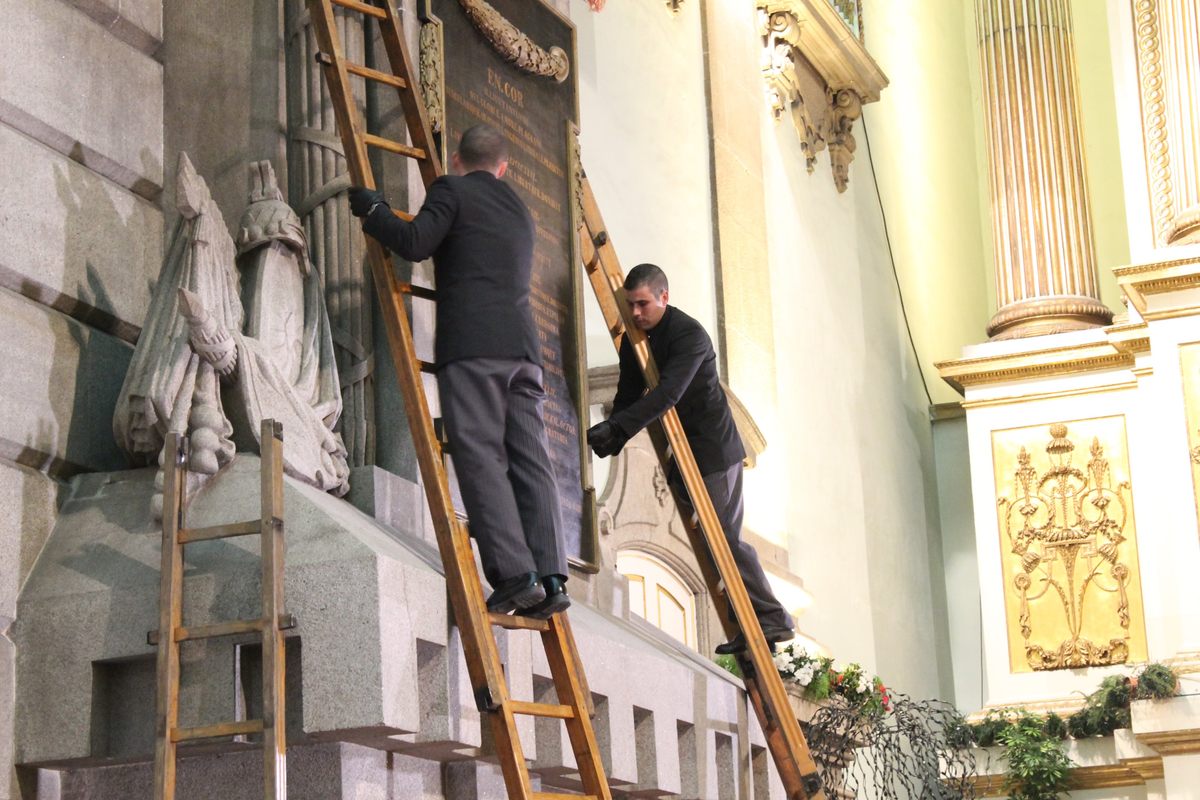 "What is really unique in this case is that this was the only monarch in Portuguese history who bestowed his heart to a specific city, rather than have it buried nearby his own body," explains historian Ribeiro da Silva. Pedro's heart arrived in Porto in 1835, and his daughter decided that it should rest in the church of Our Lady of Lapa, the place where her father had attended religious ceremonies. The Brotherhood of Our Lady of Lapa has been the zealous keeper of the relic ever since.
In the first turbulent years after Pedro's death, when it was feared the defeated absolutists might seek revenge, the Brotherhood placed an armed sentinel to protect Pedro's heart day and night. Nowadays, the biggest threat is decomposition. The heart is 224 years old, and preserving it properly is a major challenge. The Brotherhood has gone to great lengths to protect it. The heart is kept in a glass jar filled with formaldehyde, which is replaced from time to time. That jar is then placed inside a silver vase, which is put inside a golden urn, which rests inside a mahogany coffin, which is kept deep within a mausoleum. To reach it, explains Da Silva, who is also a proud member of the Brotherhood, it is necessary to remove a heavy 10-foot copper plaque in the mausoleum and then to use five different old keys.
Usually, the relic is only removed when Brazilian presidents or high-ranking officers come to pay their tributes. To those who do see it, the 20-pound heart seems to be in good shape for its age. Still, there's something about it—its pale color and gigantic proportions—that make it seem unreal. According to Da Silva, this dilation was probably caused by tuberculosis, which can cause the swelling of some organs.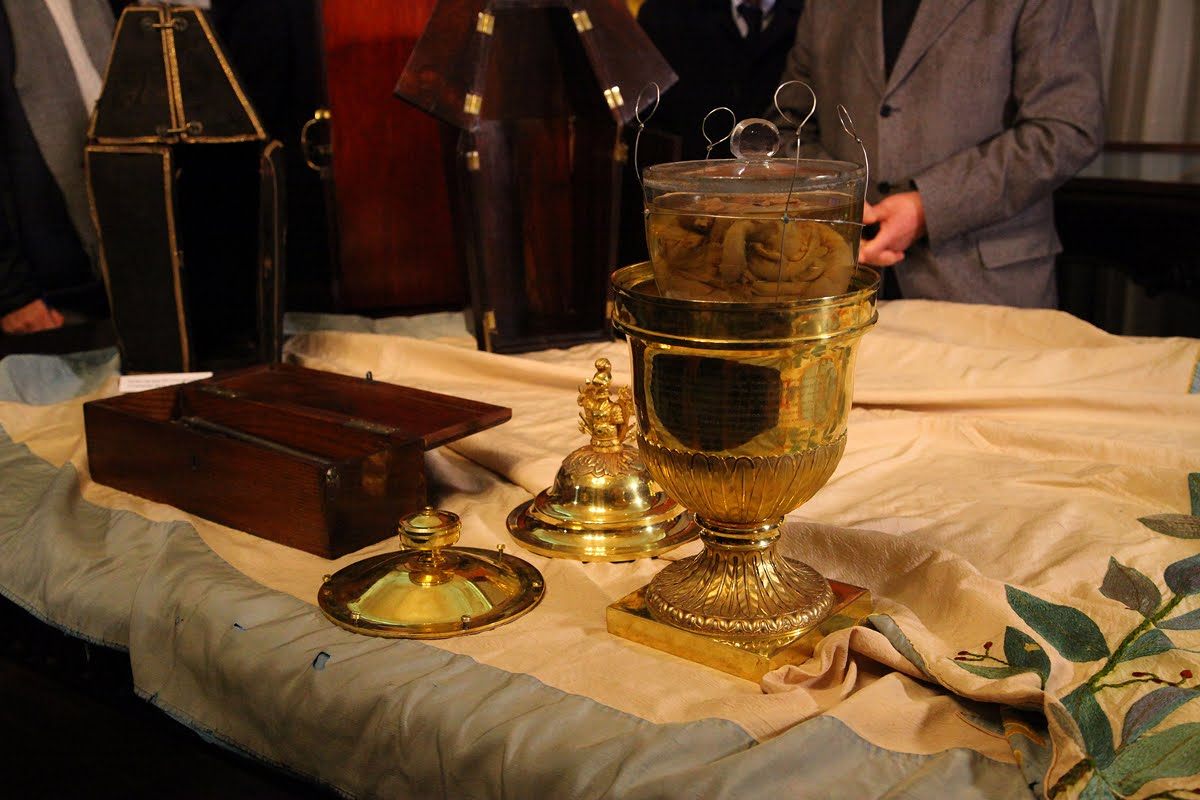 Ten years ago, a group of Brazilian scientists from University of São Paulo asked to perform a biopsy on the royal relic to determine if tuberculosis was the actual cause of death. Their request was refused; the Brotherhood was afraid that this intervention could damage the organ. But on May 30 of this year, the Brazilian ambassador George Prata made an official request to temporarily transfer the heart of "the founding father of the country" to Brazil. This time—despite the Brotherhood's cautiousness in the past—the reply was different.
Technically, the heart was left to the city of Porto, not to the Brotherhood; therefore, the mayor of the city, Rui Moreira, has the final authority over the organ. After a five-hour technical exam by five different experts in anatomy, legal medicine, genetics, and forensic biology from the University of Porto, Moreira decided to acquiesce to the Brazilian's government request and to allow the heart to travel 4,500 miles to attend the ceremonies in São Paulo.
Pedro's heart began its tour just after midnight on August 21, 2022. It was transported in a pressurized container aboard a Brazilian Air Force jet—not as cargo but in the passenger's cabin, accompanied by Moreira himself. After the ceremonial reception at Brasilia's air base, the heart went to the headquarters of the External Affairs Ministry, Itamaraty Palace. The following day it was transported in a Rolls Royce to a ceremony in the presidential palace to meet the Brazilian President Jair Bolsonaro. Six military airplanes drew a heart and the words "Independence 200 years" in the sky above the premises. Later, it was introduced to the diplomatic body. It will be on display at Itamaraty Palace until the bicentennial commemorations in São Paulo on September 7 and then will promptly return home to Portugal on September 9.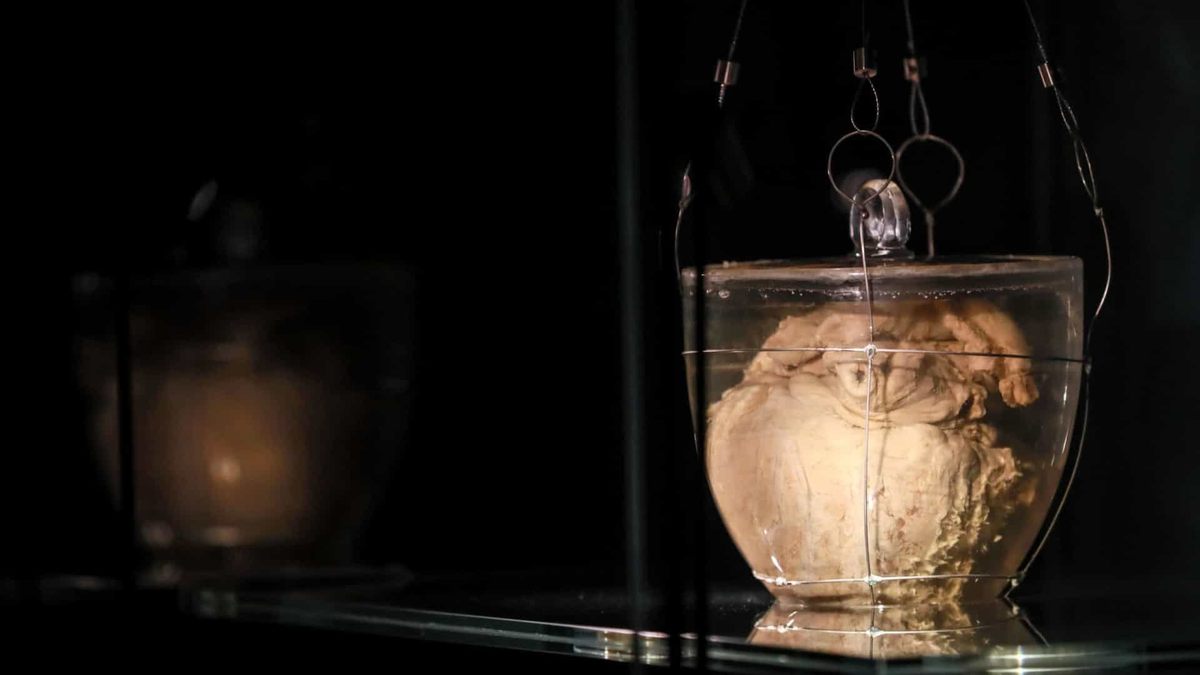 But the decision to take the heart to Brazil remains controversial on both sides of the ocean. Brazilian archaeologist Valdirene Ambiel was vocal in her opposition to the temporary transfer. She has been studying Dom Pedro's body for more than ten years, and she fears that water infiltration in the monument in São Paulo where his remains are kept could lead to irreversible damage to the body. In a social media post, she asked. "If we cannot provide the minimum respect and dignity to Dom Pedro's body, what is the purpose of bringing his heart, even for a short time?"
Fifty years ago, Dom Pedro's body was also received with the highest military honors. It toured for three months through each major Brazilian city before reaching its final resting place in the massive granite and bronze monument that sits on the banks of the Ipiranga where Pedro declared the country's independence. Cláudia Castelo, a Portuguese researcher from University of Lisbon, points out the similarities between the two celebrations. "Bolsonaro is an open supporter of the dictatorships ruling Brazil between 1964 and 1985," she says. "He is using the same kind of ideological rhetoric, centralizing the whole dynamic of independence around one heroic figure." Castelo explains that is out of step with a more modern understanding of Brazilian independence that acknowledges the many different groups involved, including Black, Indigenous, and European peoples.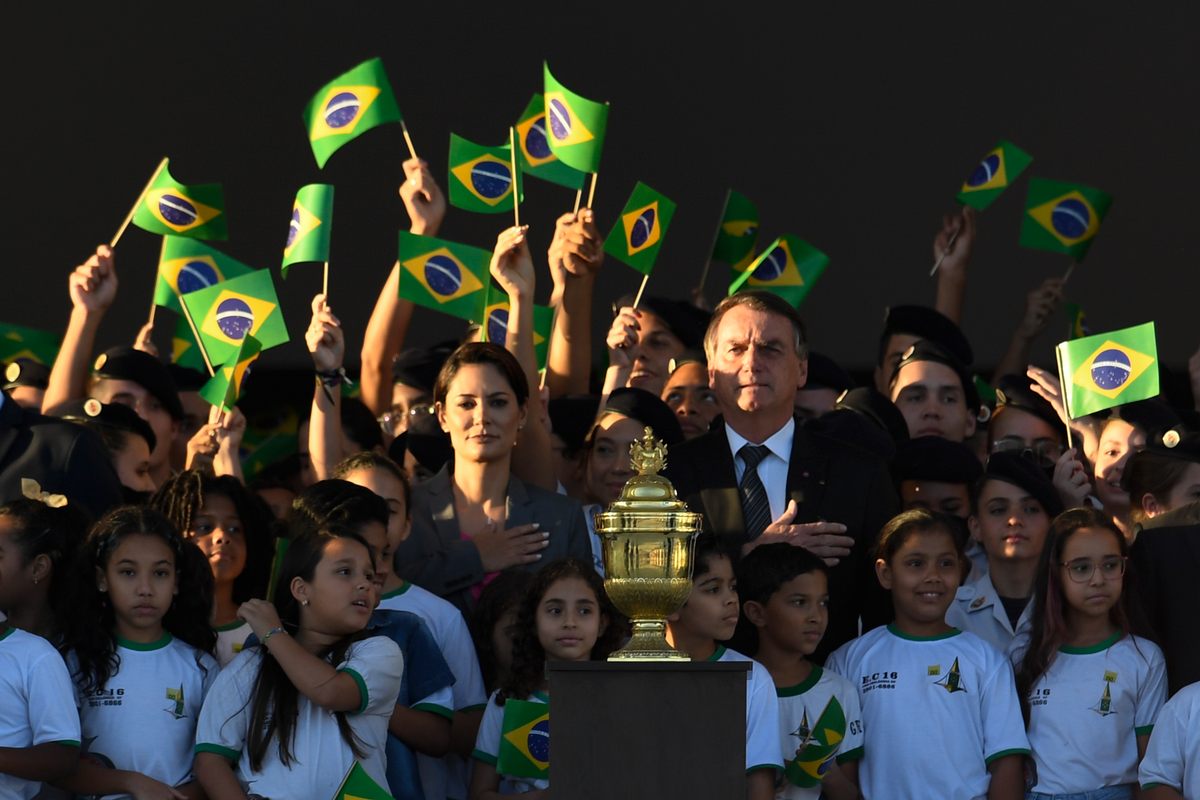 Brazil's left has embraced this diverse understanding of Brazil's history, with one leftist politician and philosopher complaining that the Bolsonaro government has planned "nothing other than this almost morbid initiative to bring a dead heart for almost two hundred years and almost no one will want to look at." Post flooding the social media after the heart's arrival criticize and satirize the initiative, making clear that Dom Pedro is not universally celebrated as a heroic founding father; to some he is a dictatorial figure who imposed his will on the country. But Bolsonaro's supporters have pushed back against this interpretation of history. Luiz Philippe de Orléans e Bragança, the direct descendent of Dom Pedro, states that "most of the left wing has an educational program centered on the destruction of Brazilian history… they want to eradicate any kind of tie with Europe and to create a new history in the children's heads."
Perhaps it is fitting that the 224-year-old heart remains as controversial as the monarch himself. Dom Pedro's return has even become an issue in the Brazilian presidential election, scheduled for October 2, placing the organ at the center of a passionate debate over Brazil's past and present.