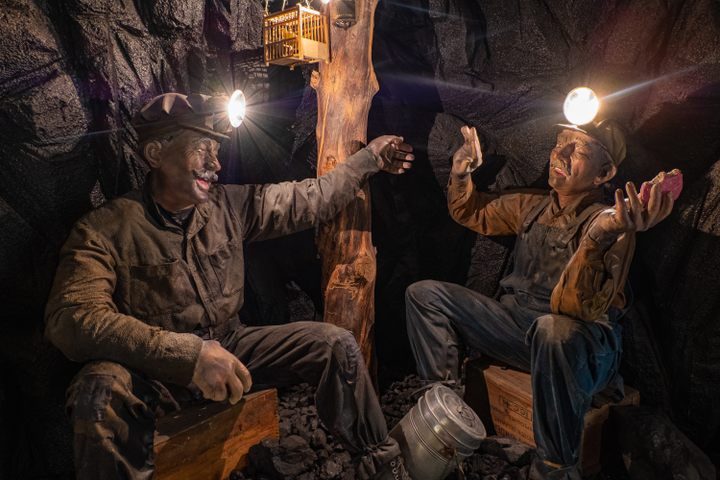 How to Eat Like a 19th Century Colorado Gold-Miner
A confluence of cross-cultural foodways fed a series of Colorado's mining booms, and can still be tasted across the state today.
In 1857, newspapers from Texas to Maine resounded with breaking news from the Mountain West: the Rocky Mountains boasted "immense quantities…[of] gold, silver, and precious stones," read the New York Herald. There was gold and silver to be won, and prospectors with dreams of striking it rich headed west. Dozens of "boom-towns" sprang forth almost overnight to accommodate the Gold Rush of 1858 and the Silver Boom of 1879. These mining towns developed their own distinct culture, with rules (often broken), customs (sometimes violent), and an aesthetic still visible in much of the state's historic architecture.
Between Western movies and regional iconography, the Old West looms large in U.S. culture, but between all the hammer-swinging, gun-toting, and hooch-swilling, one has to wonder: what did these miners eat? As it turns out, the confluence of indigenous and immigrant food cultures that converged on these mining towns not only sustained the burgeoning industry but went on to transform the region's food culture in ways that are still evident—and edible—today.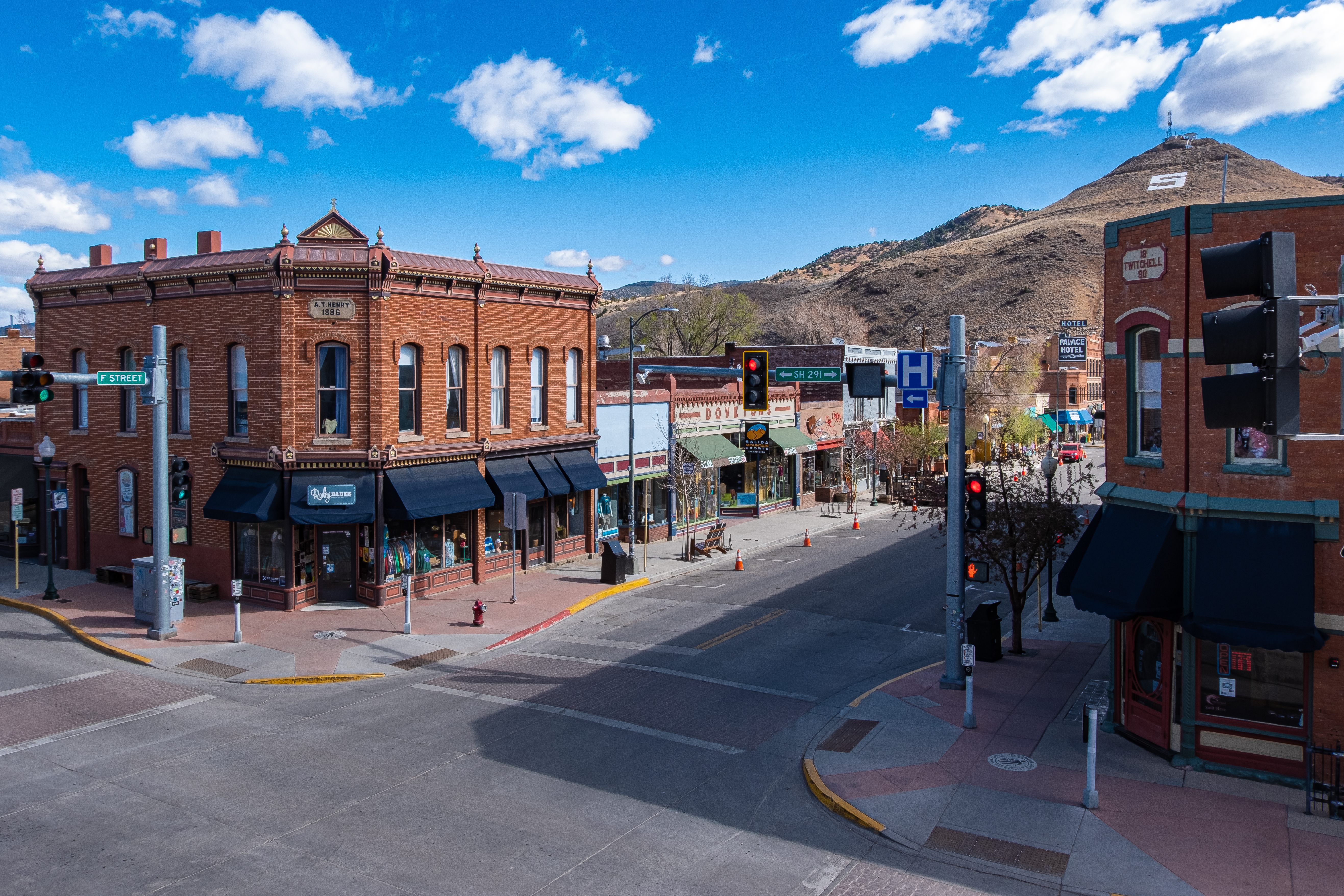 Dr. Michael Welsh, a professor of history at the University of Northern Colorado, says utility was at the core of Colorado's 19th century mining cuisine. "You needed a high starch, high protein diet for generating energy." Between the demanding nature of the work, often unwelcoming mountain temperatures, and sheer altitude—which many were experiencing for the first time—"the calories burned mighty fast," says Dr. Welsh. It was a tall order that wasn't immediately met.
Few would call the early years of Colorado miner dining "glamorous." Hunting and foraging was, for a time, not an option. "These people just weren't familiar with the landscape, flora, and fauna," says Dr. Welsh, "and certainly [didn't know] how to convert it to a diet." Even if they could, gender roles of the day meant most men didn't know how to cook anyway. Foreseeing this conundrum, one 1859 guidebook for westbound miners recommended they leave with "100 pounds of flour…a few pounds of sugar, a half bushel of beans, and, perhaps most stunningly, "80–100 pounds of bacon." Early miners subsisted on this diet of glorified camping food until a class of savvy hunters arrived.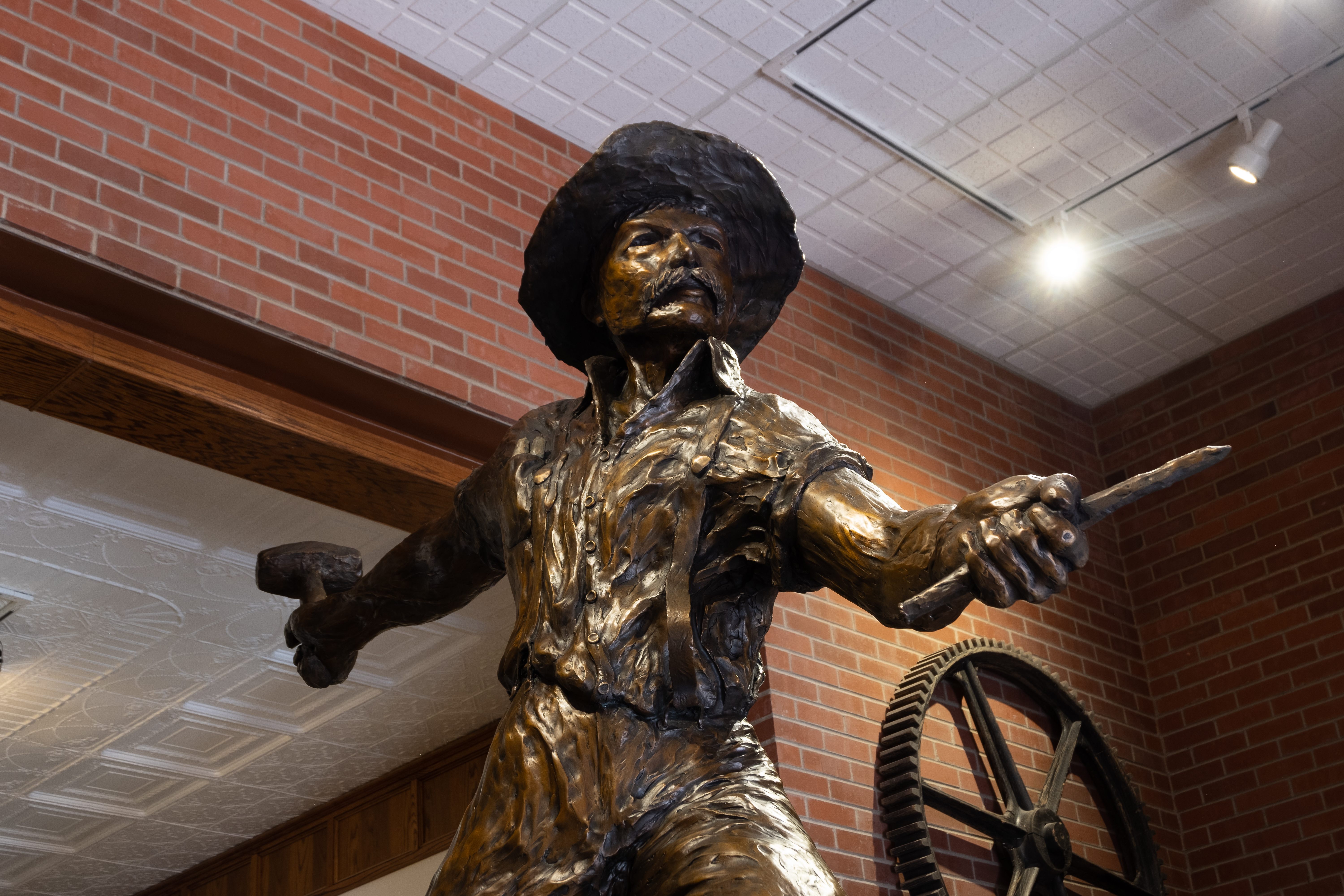 For a fee, these sharp-shooters would bag local game—which included elk, sheep, grouse, and bison—to sell to miners. "Professional hunters cost money," says Dr. Welsh, "but they could deliver." The hunters proved integral, and in time, increased their fees. Gold wasn't the only way to make money in the mountains, after all: "Another way to make a fortune in Colorado was to mine the miners," says Dr. Welsh.
In time, miners sought to flavorize and accessorize this newly accessible meat. Luckily, immigrant communities seeking work in these expanding boom-towns would soon introduce a range of much-needed ingredients and techniques. Previously unseasoned cuts of meat met Mexican salsas, rich with spicy green chilies; Some Chinese folks found work as mining camp cooks, introducing not only ginger, preserved fruits, and relishes, but also a variation of egg foo young that, some historians opine, would later become the Denver Omelet; Formerly enslaved and free Black people also served as cooks, incorporating their own particular brand of culinary know-how in the form of dishes like Son of a Gun Stew, which utilized just about every part of the cow.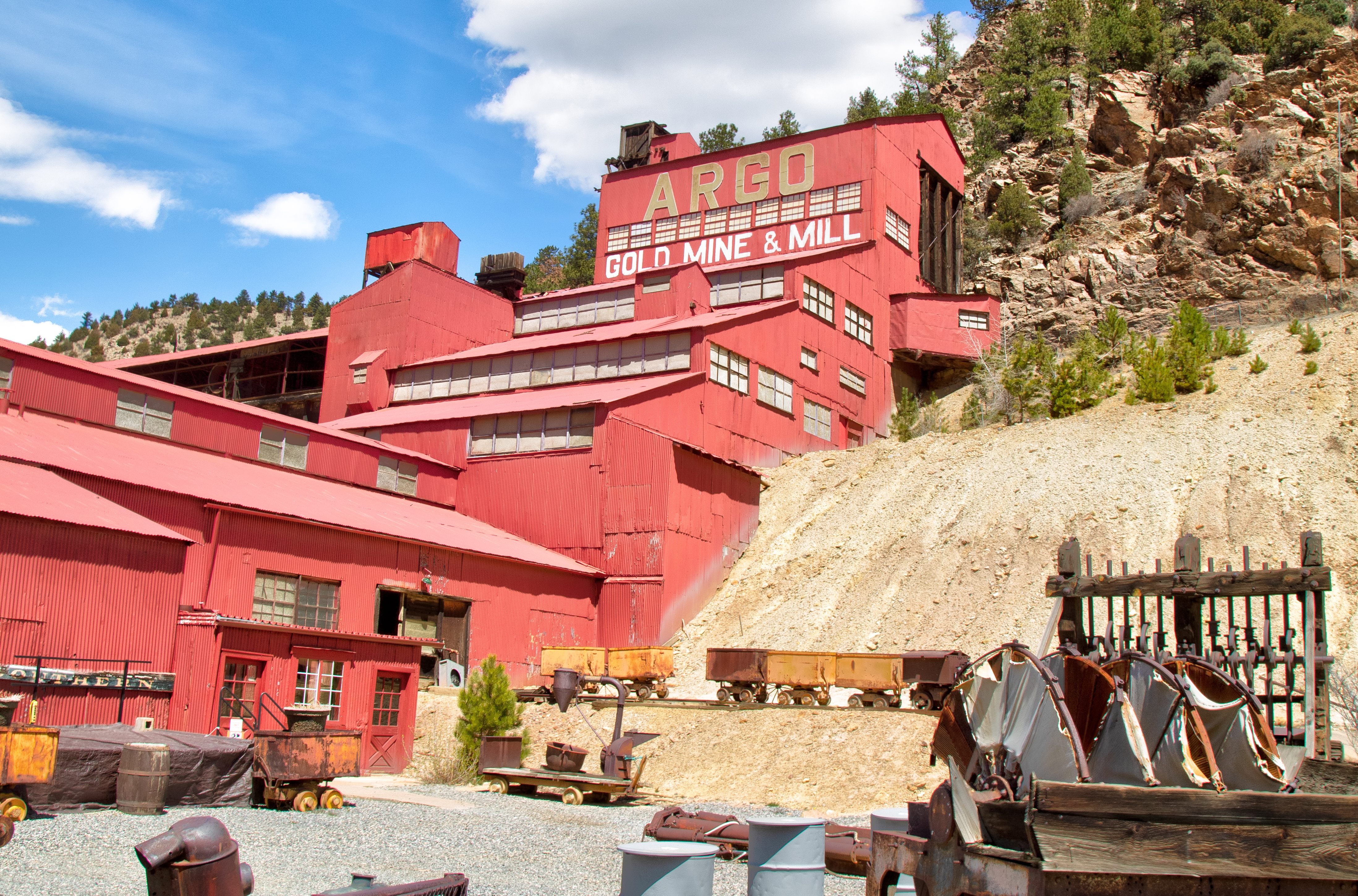 According to Welsh, miners also began to follow Indigenous practices, becoming more reliant on what the land could provide. They incorporated foods like chokecherry (used both as a food and a medicine), pemmican (a mixture of fat, dried meat, and berries), and ground plum (a flowering plant) into their blossoming diet. They learned to fish for Rocky Mountain Trout as well, according to Dr. Welsh. The frigid waters of Colorado's rivers made it a "softer, sweeter fish," he says.
Pulling from a multicultural bench of dishes and ingredients, Colorado miners were eventually eating flavorful, nourishing meals—food that deserved a good drink to go with it. While miners drank beer and whiskey for the same buzz that some seek today, it was also a key part of their diet. According to Dr. Welsh, beer—then safer to drink than water—provided carbs to sate hunger and power miners through an intensive workday. "German brewers started coming [to Colorado] because they had recipes for hearty beer that didn't have to be refrigerated." In 1858, there wasn't a single dedicated brewery in the Denver area; By 1892, there were 23 breweries peppered throughout the Denver area, one of which being a Rocky Mountain export you may recognize—Coors.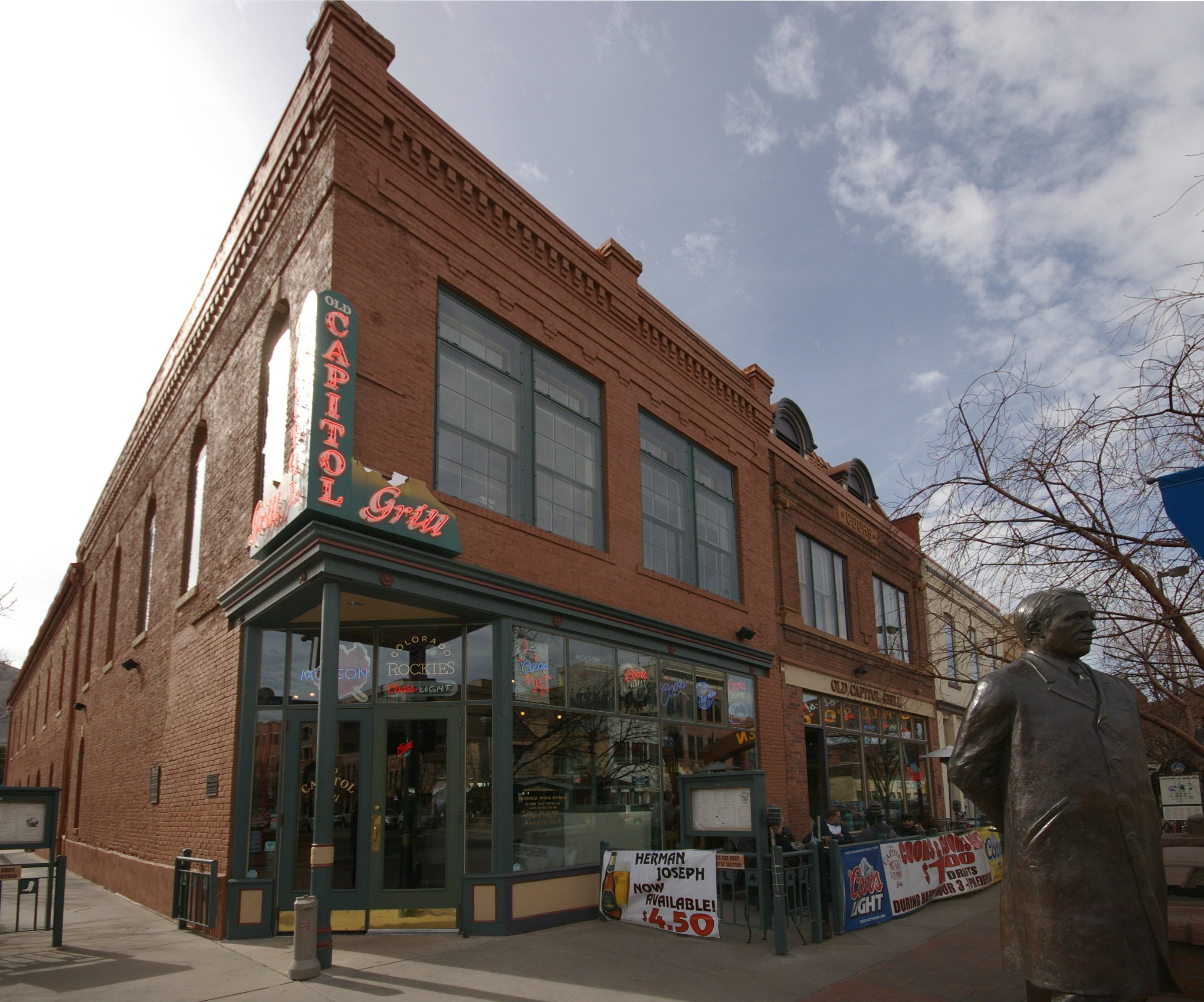 At the end of the workday, miners soothed their aching muscles back at camp with cheaply made whiskey. In fact, saloons were some of the first businesses established in early mining camps (even if they were, as Dr. Welsh explains, just a "tent at the end of the row where somebody set up a little bar").
As miners found their footing—and their wealth—they began to splurge on meals and drinks downtown. "Up in the mining camps, it was survival of the fittest," says Dr. Welsh, but in boarding houses and restaurants, "you could get a well-prepared meal." Moneyed miners with a newfound taste for the high life could find delicacies like sheep's feet with picante sauce at Hotel de Paris, a French inn located in Georgetown with an English-style interior (now a history museum). Freshly shucked oysters were served at The People's Restaurant in Denver, opened in 1863 by Barney L. Ford, a formerly enslaved man. Some may have even dropped in for a bison steak at Buckhorn Exchange, established in 1893 and currently Denver's oldest restaurant, still in operation today.
Many other historic eateries still stand today, though some more modern restaurants reach into the past to evoke the region's unique food history. Holly Arnold Kinney is the owner and culinary director at The Fort, a frontier-themed restaurant housed in a replica of an 1830s-era adobe fort. "The cuisine we serve [here] celebrates the fusion of cuisines in 19th century Colorado," she writes by email. She and her father, an amateur historian, pulled from first-source diaries to build the menu, which includes Roasted Bison Marrow Bones (called "prairie butter" by early settlers), Gonzalez Steak (stuffed with New Mexican green hatch chilies), and an Idaho Red Ruby Trout (served with rosemary and sage). "Those journals included…cuisines shared between the Mexican, American Indian, European and Black peoples who utilized this fort," she writes.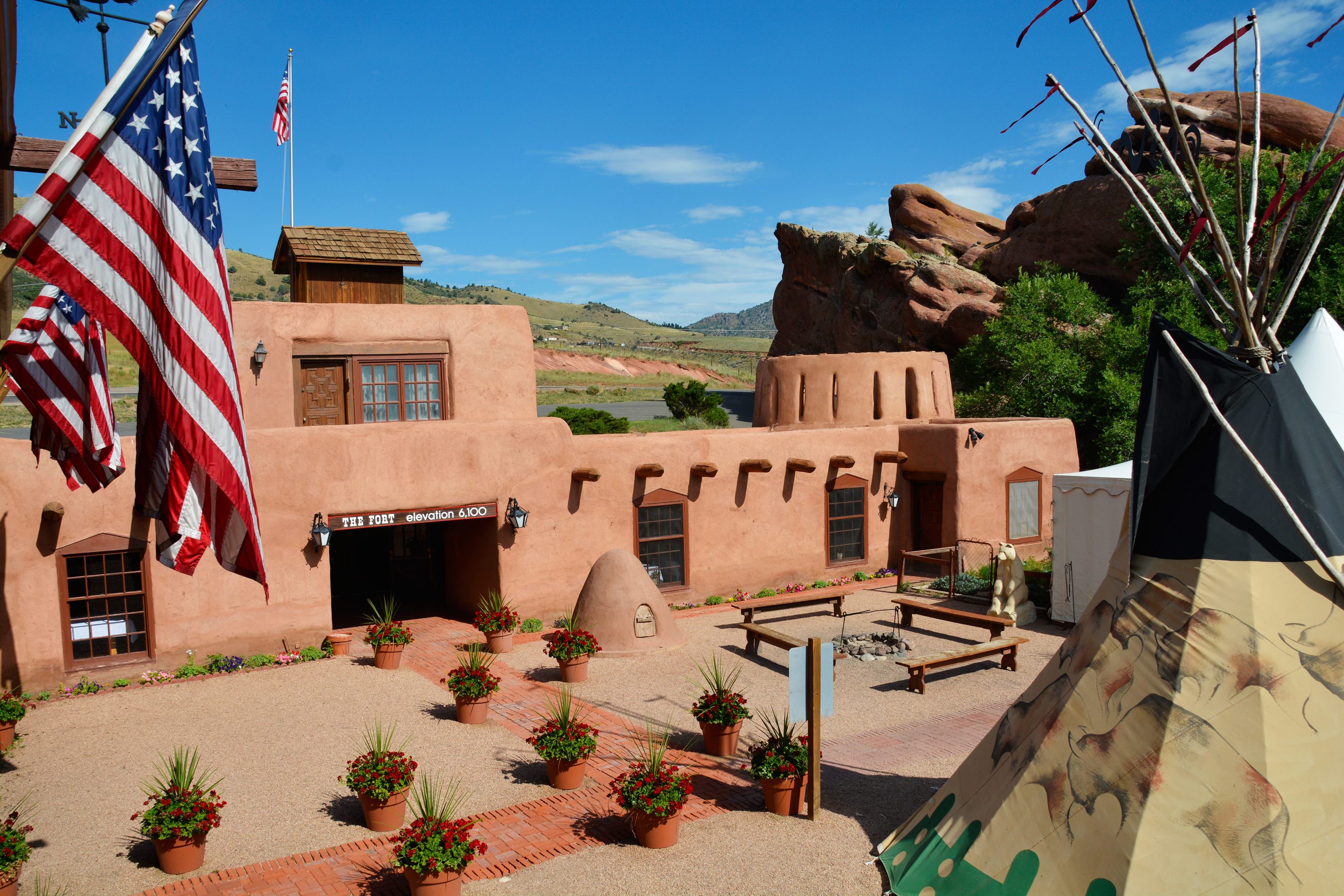 From the influences of the many cultures that converged on Colorado's mining camps, to the beer and trout enhanced by the cold Colorado waters, a diet for miners evolved into a diet for all. The history of the American West is fraught, to say the least, but within those rough edges, "there were also people that learned a lot [from] each other," says Dr. Welsh. So the next time you order a Denver omelet or crack open a cold Coors, know that you're living the legacy of an unlikely culinary alliance forged in the gold-rich mountains of Colorado.