Gaze on Ghostly Portraits of North America's Wild Edibles
From familiar flowers to unusual salad greens.
Jimmy Fike is on his way to a campsite when I call him. "Jeez, a lady almost hit me. I'm driving," he says offhandedly. But unlike most of us, if Fike's car broke down or if he wandered a bit too far from his campsite, he could likely eat his way back to civilization.
That's because, for the last 13 years, Fike has been photographing North America's edible flora. But instead of snapping pictures in the field, he carefully harvests the plants and takes them home to photograph. During the editing process, he only leaves a few splashes of color in the image to identify edible parts of the plant. With the plants pinned up like butterflies, the result is both vivid and somehow gruesome.
But that's the point. Fike often collages together stems and root systems to create perfect, archetypal versions of plants, then adjusts colors to make the plant appear to "pulsate and move." Plants, he says, are "locked in the cycle of death and rebirth," and the portraits are meant to mirror that line between life and oblivion.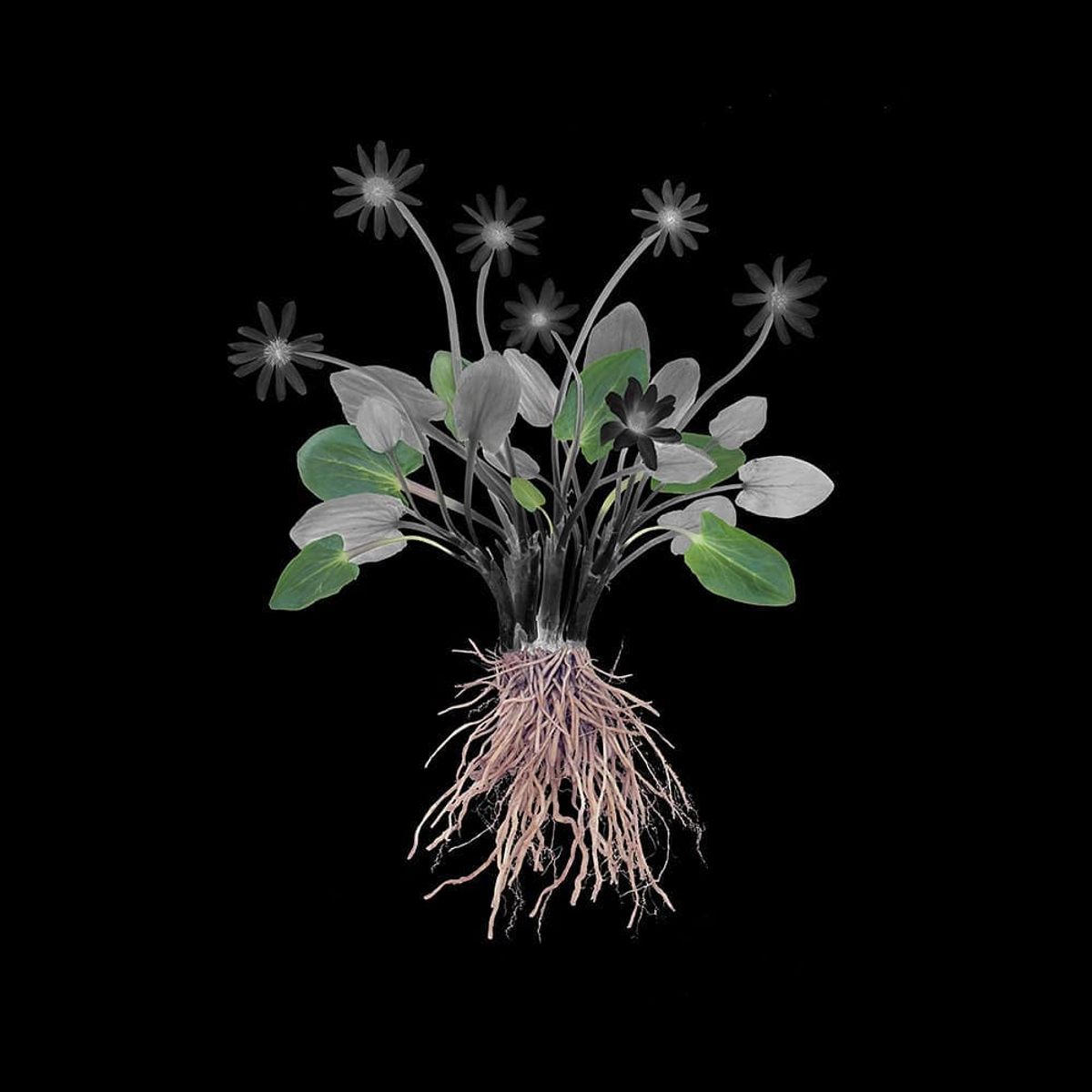 It's a very different type of landscape photography, which Fike maintains is his main style. Thirteen years ago, he says, he "hit a wall" and took up his current project. While he hopes to "help people become more ecologically and environmentally conscious," he still considers his work more artistic than educational. "If you recognize one of those plants, then go outside the gallery and eat it, that's art to me."
When he started this project, Fike lived in Ohio and wandered around carrying field guides for plant identification. Today, Fike is Arizona-based, and works as an art professor while continuing his photography career and his plant project. "I assumed the desert was a dead, dry, lifeless place, but it is so abundant," he says. "There's wolfberries here. They're a type of goji berry, and they're really good. Desert hollygrape is really good. Lemonade berries are really good. Yum, yum."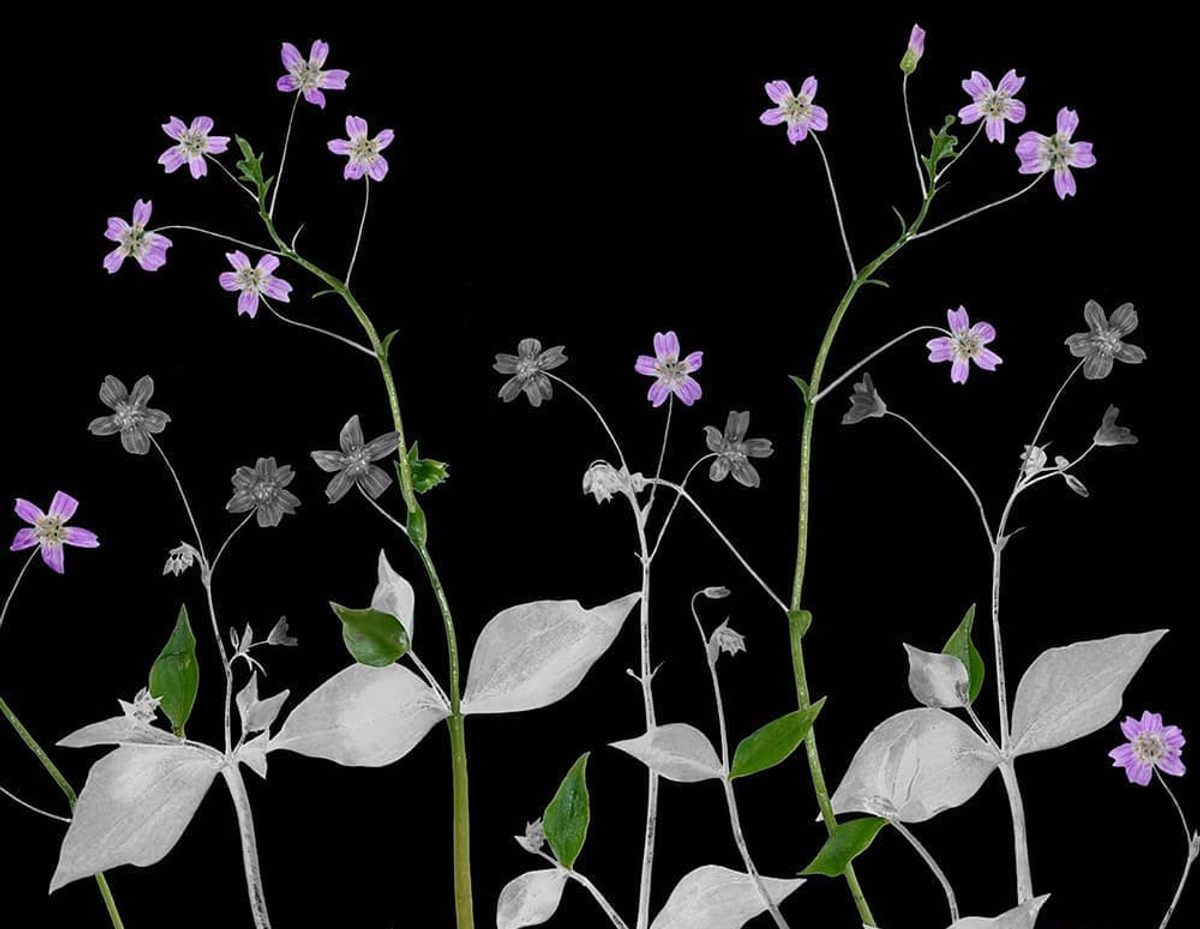 Fike has photographed the flora of 15 states so far, resulting in 150 ghostly portraits of plants, all with edible roots, leaves, stems, or flowers. In the past, he's held what he calls biome-specific exhibitions. "Plants that were on the gallery wall would also be growing in that community," he says. Some are familiar food plants, such as the sunny yellow dandelion or the branch of ripe gingko nuts, carefully cross-cut to show their edible insides. Others, though, rarely appear anywhere but the forager's basket, such as skunk cabbage or long, lanky pickerelweed.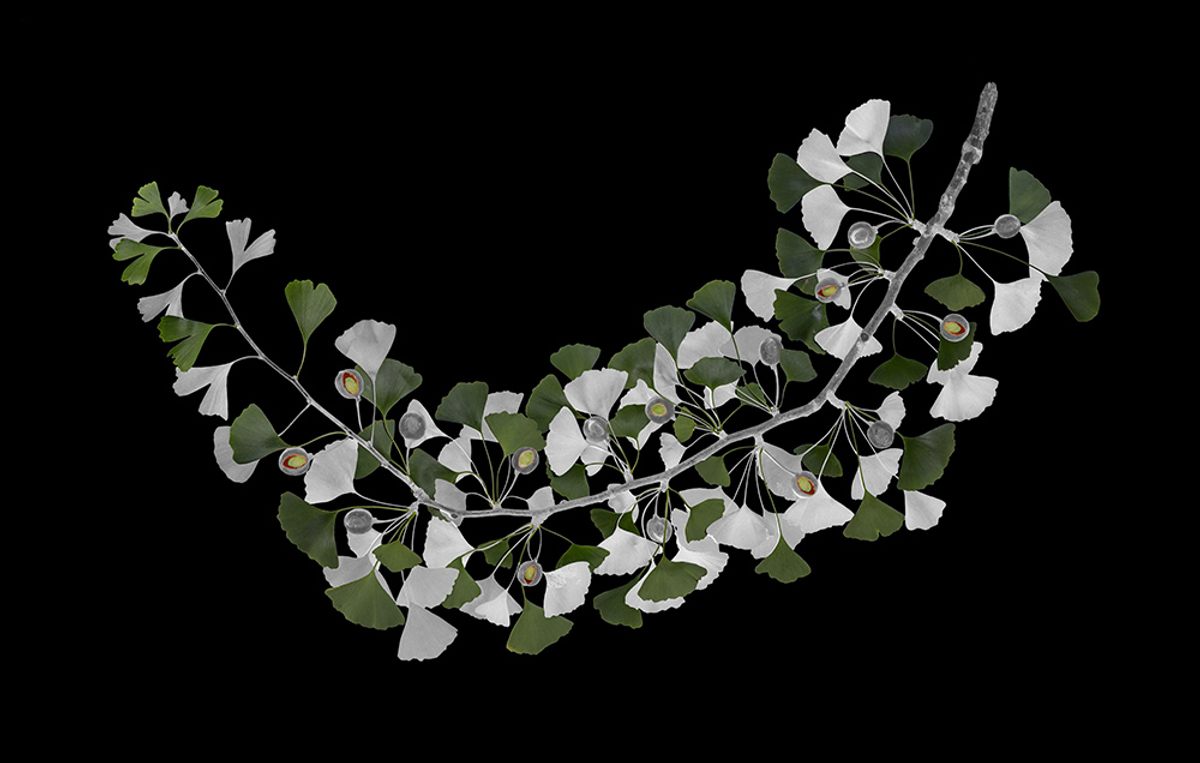 Some plants, while common in gardens and parks, are a treat to find out in the wild. "The Kentucky coffee tree is pretty rare these days, and it just has such a neat story," he says. Fike explains that the seeds of the tree, which occasionally are used as a coffee substitute, were once propagated by prehistoric megafauna. Without mammoths to eat the seeds and poop them out, wild trees are gradually dwindling away.
Early next year, Fike will publish a book of his work with Indiana University Press, Edible Plants: A Photographic Survey of the Wild Edible Botanicals of North America. He talks about winding down the project, but even as he says that, it's obvious that he's hesitating to truly put an end to his spooky series. "This kind of stuff, I think it's going to occupy me for years to come," he says.
Gastro Obscura covers the world's most wondrous food and drink.
Sign up for our email, delivered twice a week.