At Colonial Williamsburg, a 'Landscape of Resistance' Is Thriving Once Again
The gardens of enslaved people left a lasting legacy across the American South.
For Michael Twitty, revering the land and revering food runs in the family. His grandfather, Gonze Lee Twitty, was one of the founding members of the Federation of Southern Cooperatives, a co-op that provided poor Black farmers with monetary relief and mutual aid. Gonze Lee Twitty passed away in 2018. That same year, Michael Twitty won the James Beard Award for Best Food Writing and Book of the Year for The Cooking Gene, a personal memoir tracing the history of Black Southern cuisine. In a tribute to his grandfather, Michael quotes him saying, "I picked cotton so you could pick up a book."
It is this driving force, this ancestral inheritance, that is felt as much as it is seen in much of Twitty's work. One of his latest projects, the Sankofa Heritage Garden, an enslaved people's garden in Colonial Williamsburg, carries on this tradition.
Alongside Eve Otmar, the site's historic gardener, and Robert Watson, a historic interpreter, Twitty has cultivated a garden that pays homage to the farming practices of enslaved African Americans throughout the 1600s and 1700s. The garden has bloomed.
When Otmar first came up with the idea to dedicate a plot of land to honor formerly enslaved communities, contacting Michael Twitty was an obvious next step. "[All] food has a story," Otmar explains, "And food is people."
Few exemplify this more than Twitty, whose life's work is uncovering the people behind the food, particularly the stories of enslaved peoples. Outlining the history of Virginia's role in the domestic slave trade, Twitty explains, "Virtually every African American has some kind of root in the Southeastern seaboard." Therefore, cultivating a garden in Virginia by way of Colonial Williamsburg, the largest outdoor educational living museum in the country, just made sense. It's important to note the African and Afro-Creole imprint on the landscape, says Twitty, "because so much of what we had has been destroyed or has been erased."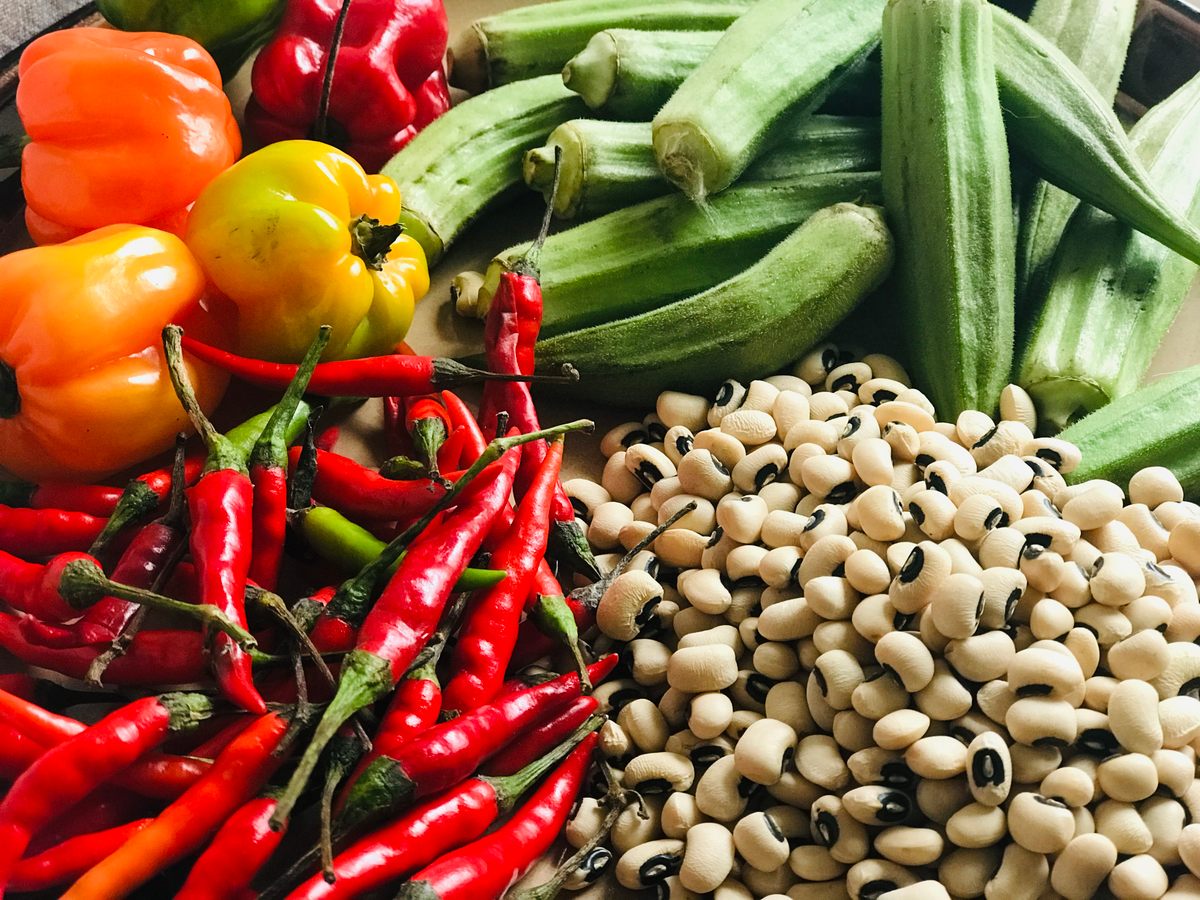 At the start of the project, Otmar and Twitty researched crops that were thought to be archaeologically and historically relevant to the land. This proved to be a challenge. Few printed records documented enslaved people's gardens in Colonial Williamsburg, and the restoration of enslaved people's gardens is still an early and developing field. Likewise, Africa's botanical legacy has been largely undermined as a field of study. The horticultural traditions and the foods brought to the Americas by enslaved peoples are largely unaccounted for.
"Every time you say 'okra," explains Twitty. "You are using a word that was passed down by somebody who said, 'I cannot forget this word."
As a result, Otmar and Twitty waded through various archival materials including oral histories, 17th- and 18th-century slave narratives, and recent findings from archaeological excavations.
"For example," Otmar explains, "my excuse for growing a peanut is not too far down the road is an old plantation site. When they did archaeology [digs] there they found a peanut."
For Twitty, his research required traveling across the African Diaspora, starting in West Africa. He made it a point to bring back dried black eyed peas from the trip. In the same way that enslaved peoples had brought seeds from home when they first landed in the Americas centuries ago, so too did Twitty. It was only fitting then to plant the seeds in this new garden.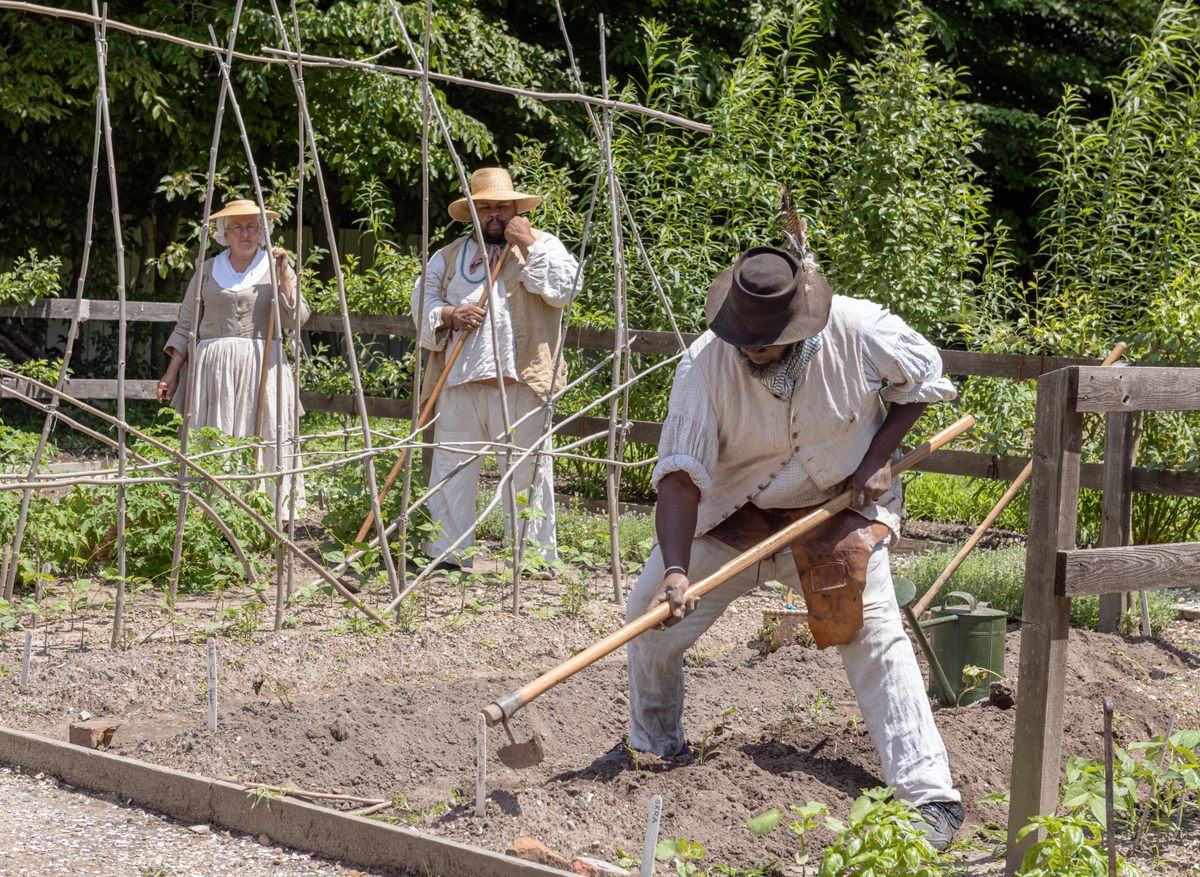 The result of Otmar and Twitty's diligence yielded a cacophony of produce in the Sankofa garden. Amidst fields of green and violet blooms are mounds of okra, scotch bonnets, cayenne peppers, malaguetas, and gullah geechee field peas. There are egusi melons from Nigeria, which people eat for their seeds, and white patty pan squash, which is pliable when first harvested and becomes firmer with age.
The team also considered the tending and harvesting conditions of the garden's previous caretakers. Since most plantation owners forced gardners to labor throughout the day, very little time could be spent tending their own garden. As a result, most of the work was done on Sundays, when enslaved peoples customarily had the day off, or at night under moonlight.
So the team did just that.
"On the 20th of September, the moon was shining bright and so we all met in the garden," Otmer explains. "We made a fire and we lit torches [and thought to ourselves] what does this look like? What can we see? How do you feel?"
The moment was a surreal experience for the team.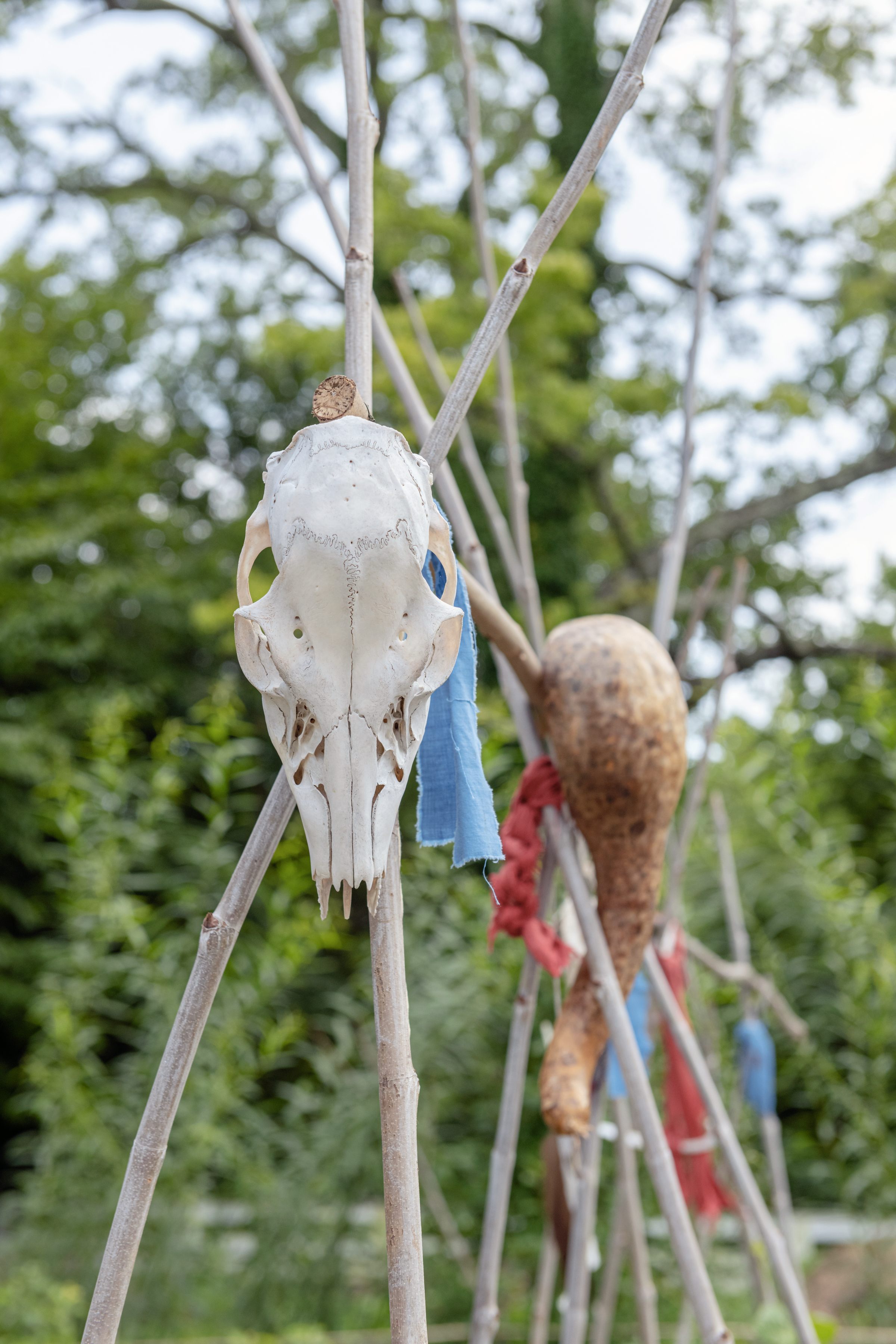 "Think of the desperation," says Otmer. "You should be sleeping, you should be resting for the next day, and yet you're out getting food to try to keep yourself alive."
Enslaved peoples' gardens are important archival sites. Through experience, through food, and through the land, visitors can visualize the visceral impact of slavery and the unyielding influence of the African-American horticultural tradition. The foods found in the Sankofa Garden are the bedrock to American Southern cuisine: black eyed peas, yams, green tomatoes. These were seeds smuggled and transported across the Transatlantic Slave Trade, seeds that were domesticated through indigenous farming practices and nourished by the hands of enslaved peoples to become tacit parts of the American diet.
"I want our people and I want people beyond to know that we set the tone for this culture, " says Twitty. "It is the only time that a people in history have been enslaved and took over the culture that enslaved them. We did that through our food, through our art forms, [and] through everything that we had."
The Sankofa Garden is an adamant reminder of that history.
"Our spirituality, our aesthetic, our beauty, our joy, our nourishment is just as important as yours," explains Twitty. "And that's why these landscapes of resistance—that's what gardens were, landscapes of resistance—are so important to show people."
Since June, the Sankofa Heritage Garden has been tended by historical interpreters—in period dress with historically appropriate tools—and visitors to Colonial Williamsburg can visit the garden every day of the week.
Sankofa is one of several recreated enslaved people's gardens whose prominence is rising. Some of these gardens have relied on Twitty's research or partnered with him for other initiatives. Many are led by their own teams of horticulturalists, historic interpreters, and historians.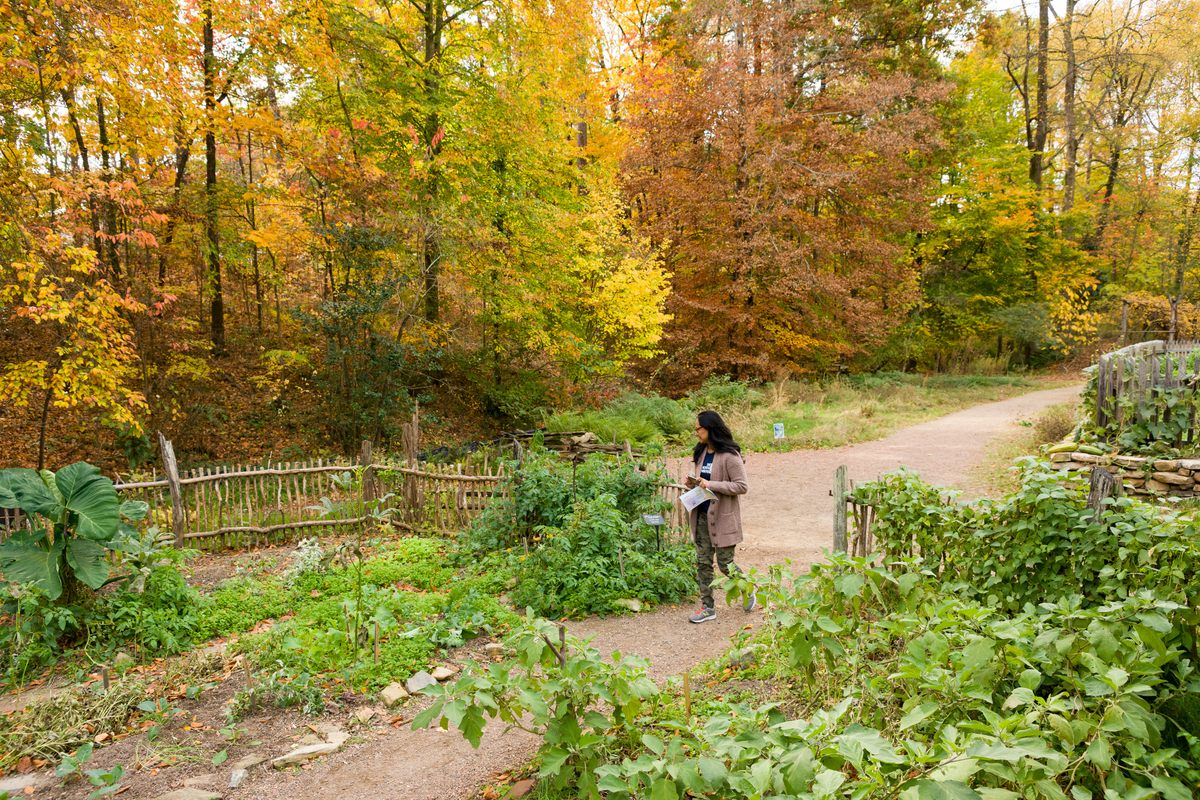 In Atlanta, the Smith Farm has not only served as an educational site for visitors hoping to learn more about the country's history and landscapes, but as a site for regeneration. Produce from the enslaved people's garden provided food during the pandemic to organizations such as the Concrete Jungle, a local Atlanta charity for low-income residents.
In Yorktown, Gretchen Johnson, the farm manager at the American Revolution Museum, tends to the enslaved people's garden with a singular mission. "I don't pretend that everybody that comes [to Yorktown] is coming there to hear us talk about vegetables," she says. "But I hope that we change people's perspectives in a positive way. I hope that people will go home and read more about [these gardens] anyways."
Gastro Obscura covers the world's most wondrous food and drink.
Sign up for our email, delivered twice a week.