Left No Ball Unchased: Endearing Epitaphs in America's Oldest Pet Cemetery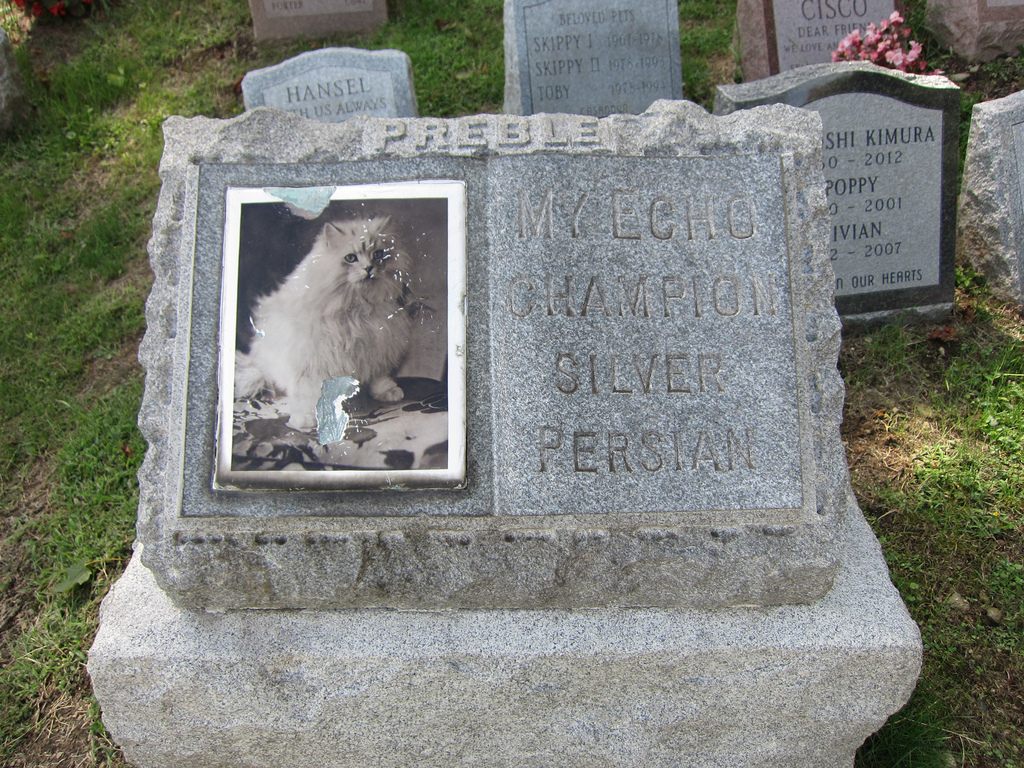 As anyone who has lost a little companion knows, there is a grief for a dearly departed pet, whether it be dog or cat or iguana. However, before 1896, there was no official place in the United States to give these animals a formal burial. That's the year a Manhattan veterinarian named Samuel Johnson offered up his apple orchard to a client, and soon word was out about the rural place of remembrance.
Hartsdale Pet Cemetery now is the country's oldest operating pet cemetery. It has over 80,000 interments and is listed on the National Register of Historic Places, with dogs making up the bulk of the eternal population, along with cats, birds, monkeys, horses, lizards, and even people. While pets are still not allowed in human burial grounds, you can choose to be buried among the herd in pet cemeteries.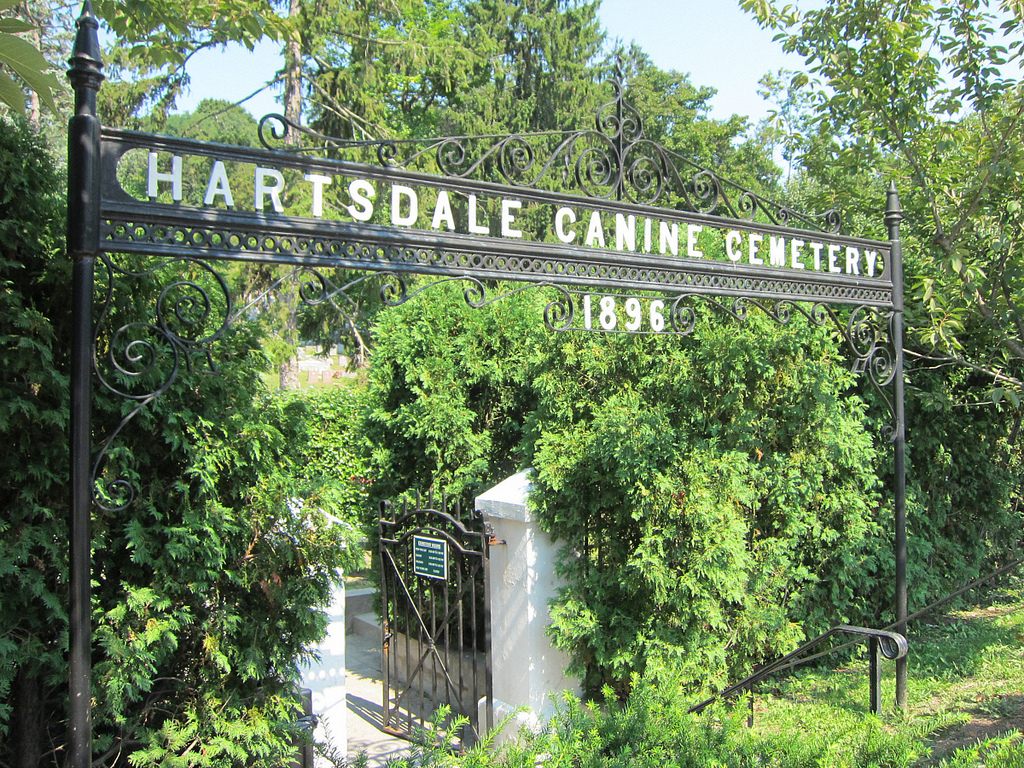 The NYC Obscura Society once visited Hartsdale for a tour through some of its notable graves, from the pets of celebrities like George Raft and Mariah Carey, to curiosities like the first dog mausoleum and a memorial for a lion cub owned by Princess Elisabeth Vilma Lwoff-Parlaghy. The pomp of the burials has changed some from Victorian times when mourning was an elaborate affair for all manner of creatures. Here's an account of a 1905 dog funeral from the New York Times, as cited by Quigley's Cabinet:
They came by carriage, which had drawn, black curtains. It was a wet, gusty April afternoon, and little eddies of vapor glistened now and again. Four men filed from the carriage and huddled toward its rear, collars up, coats buttoned tight against the swirling dampness. They shouldered a small, wreath-covered casket and slowly marched into the cemetery. Two women walked behind carrying flowers weeping silently. They were burying their dog. There was no officiating clergyman; no services at the grave. The whole ceremony lasted only about five minutes, and yet it was a remarkably fine funeral.
Even if you're unlikely to see pet owners in full-on black crepe mourning at Hartsdale, there is still much more of a display of emotion than in most human cemeteries. And while when a pet dies some people might feel shame in expressing that grief, here it is let out unbridled. The epitaphs for the furry and scaly beasts can be incredibly sweet, touching, and humorous, and often more individualized than you would find in a human cemetery.
Here are some of our favorites: