The Attempted Statistics Exam Heist That Went Through an Air Duct
Two Kentucky college students (allegedly) got creative.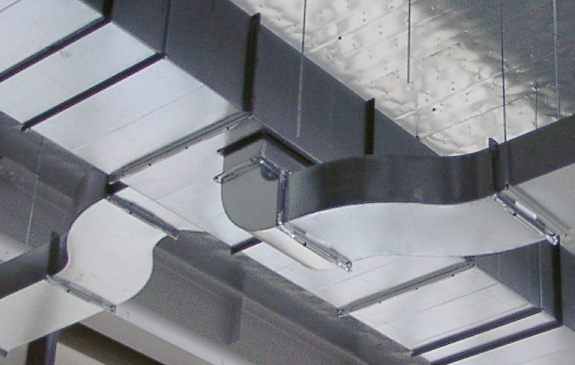 Climbing through the air ducts is one of the most iconic moves in the history of heists, though it probably doesn't happen as often as it's portrayed.
Still, some try anyway, like a pair of college students who, on Tuesday, were caught trying to steal an upcoming exam after infiltrating their professor's office through the ducts, according to the Associated Press. The two are students at the University of Kentucky, where, police say, their plan was initially successful before their professor returned and apparently caught them in the middle of the act.
Both ran, but one later returned and confessed to the attempted theft, police say. (It's unclear if the two actually got their hands on the exam.) Each now faces burglary charges, though they can at least take pride in the fact that they almost pulled off a move usually reserved for the big screen.