Exploring Execution Rocks
This eerie island in the Long Island Sound makes for the perfect haunted adventure.
A group of fifteen such explorers ventured to the storied island a few weeks ago. The excursion, sponsored by CLIF BAR, required both physical and psychological stamina. 
Upon arrival, guests clambered over the guano-slick rocks, careful to step over piles of sun-bleached bones. (The lighthouse's custodians swore these remains had been discarded by scavenging seagulls.) The island itself smelled damp and sour, even with the healthy salt winds coming off the Sound. The explorers were invited to enter the keeper's quarters, which were built in 1867 but have been unoccupied since the 1970's when the light became automated. Ghost sightings have long been rumored in the house. Looking at the mouldering structure, it's easy to understand why.
After passing through a series of darkened corridors and up a spiraling staircase, guests stepped out onto the tower's deck to take in the lonely island's surroundings. From this point, you could just make out Hart Island, New York's potter's field, where almost a million bodies, many still unidentified, have been buried since the end of the 19th century.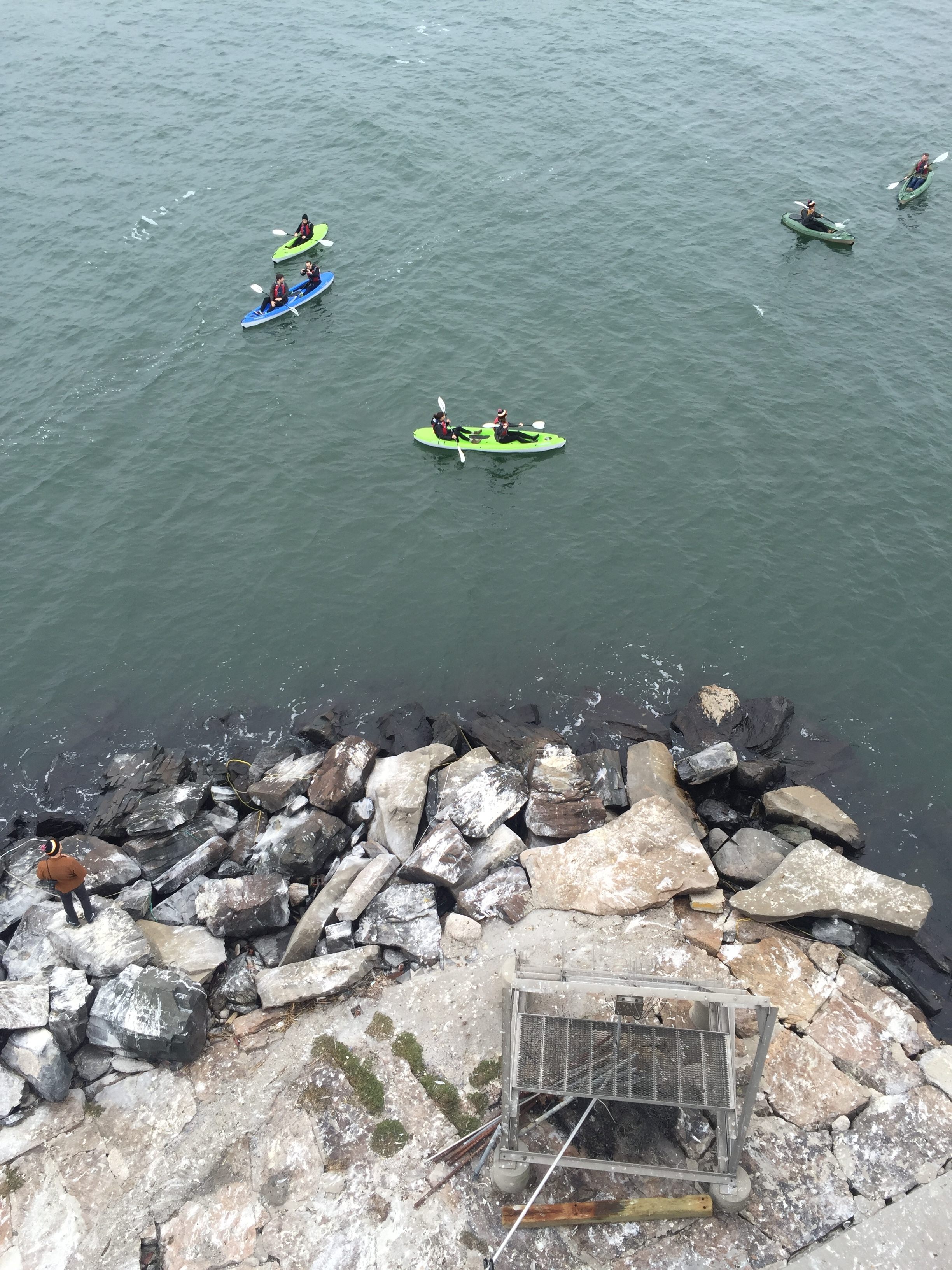 Following their descent, the guests launched kayaks off the island and were able to experience the sensation of the pulling tides for themselves. Strong currents tilted the boats towards the dark rocks and waves broke over prows, soaking paddlers as they navigated around the craggy shore. 
The wet and weather-beaten guests disembarked their kayaks and boarded a larger chartered boat where they dried off and reenergized with Spiced Pumpkin Pie CLIF BARs, a fitting seasonal complement to their eerie trip.
As the boat left the island, a few guests stood shivering on the deck, watching the lighthouse fade back into the fog. Though hardly as harrowing, a few lines from "Rime of the Ancient Mariner" seemed like a fitting close to the ghostly adventure:
I closed my lids, and kept them close,
And the balls like pulses beat;
For the sky and the sea, and the sea and the sky
Lay dead like a load on my weary eye,
And the dead were at my feet