How a Georgian Princess's Cookbook Helped Build a Celebrated Restaurant
Struggling restaurateurs happened upon the feminist hero's culinary manifesto at a flea market.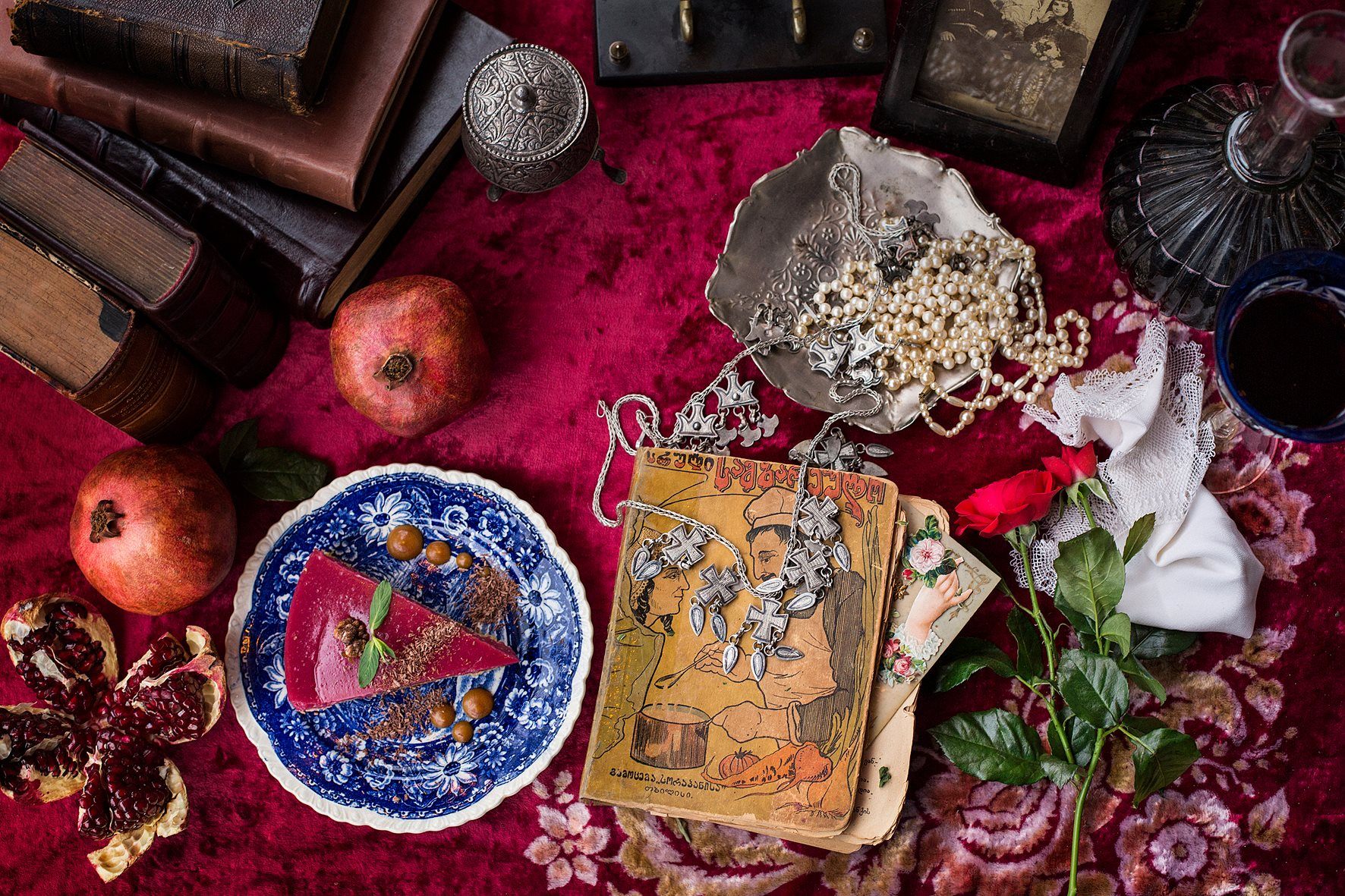 It's not yet lunchtime, but the tables at Barbarestan, in Tbilisi, Georgia, are rapidly filling up. There, a waiter leads me down a small spiral staircase to the bottom floor. Above my head is a round, hand-built stone ceiling, and fresh flowers rest at the center of every table. When I'm seated, I ask to see "the book." The waiter looks at me and smiles.
Two years ago, this restaurant—which is often lauded as one of the city's best eateries—wasn't just empty. It was on the verge of shuttering for good. For years, the Kurasbediani family ran this same space as a typical Georgian restaurant, serving up local staples such as khachapuri (cheese bread) and khinkali (Georgian dumplings). While they found success for a while, the reality was that it was one of many restaurants of its kind. Then, the business started struggling. The Kurasbediani family was forced to make a decision: Change things up and become profitable, or close it down.
"The restaurant was boring and business was going down," says Andria, one of eleven children who helps run Barbarestan today. "So we decided to rebrand and renovate." What that rebranding meant was the big question, especially since a few obstacles stood in the way. The culinary scene in Georgia was (and still is) very young, and couldn't support an upscale restaurant. The market for no-frills local fare, as they had already found out the hard way, was at capacity. They considered connecting with a famous chef, or asking a professional consultant for advice, but neither idea panned out.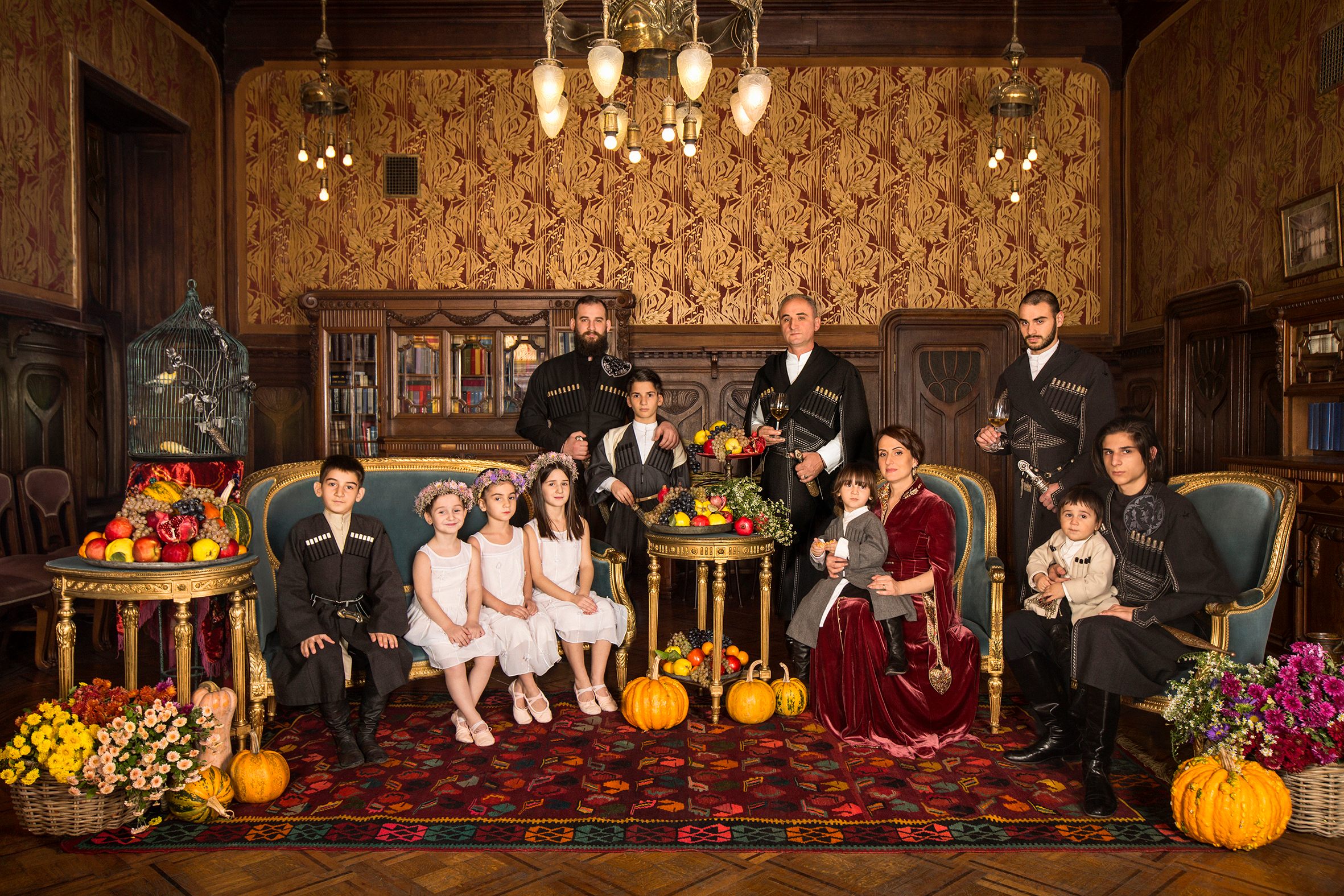 One day, while contemplating their next move, the family took a walk to an antique market. They strolled past the tables of old accessories—cutlery, stationary, furniture—until they came to a stack of books. Suddenly, Andria's father, Zviadi, stopped in his tracks and lowered his stare at one title. He knew immediately that this was no ordinary book, and the price tag echoed that reality: 150 Georgian Lari, or about $61.
The book, entitled Georgian Cuisine and Tried Housekeeping Notes, was published in 1874 by a Georgian princess named Barbare Jorjadze. Today, Princess Jorjadze is a national hero: She is considered the first feminist of the country, and is famous for her advocacy of women's rights in Georgia. In her decree, she wrote about the damning expectations placed on women: "From a very young age, we are told, 'since god made you a woman, you must sit silently, look at nobody, go nowhere, shut your ears and your eyes, and just sit there. Education and learning of languages is none of your concern." Now, the Georgian National Library has dedicated a full room to her, in honor of her advocacy efforts. A copy of Georgian Cuisine and Tried Housekeeping Notes is on display at the Georgian Literature Museum and the Georgian National Library, too.
She also holds the distinction of being one of the country's most famous authors. Princess Jorjadze wrote the book while traveling throughout Georgia as part of the royal family, compiling recipes from the different regions she visited. The book was intended as a guide for women of her era, with tips on dining etiquette and other 19th-century realities, such as housekeeping and cleaning advice.
But the bulk of the book—and what caught the eye of the family—was its extensive collection of recipes, close to 900 in total, that capture the spirit and evolution of Georgia's cuisine over the centuries. By including recipes for foreign dishes, such as blancmange (a French milk pudding), it also documented the outside influences of Europe, the Middle East, and what would become the Soviet Union.* "[Princess Jorjadze] could not visit the different countries, but she could collect recipes from all over the world," Andria says. "At that time, [Georgia] was a crossroads between Europe and Asia."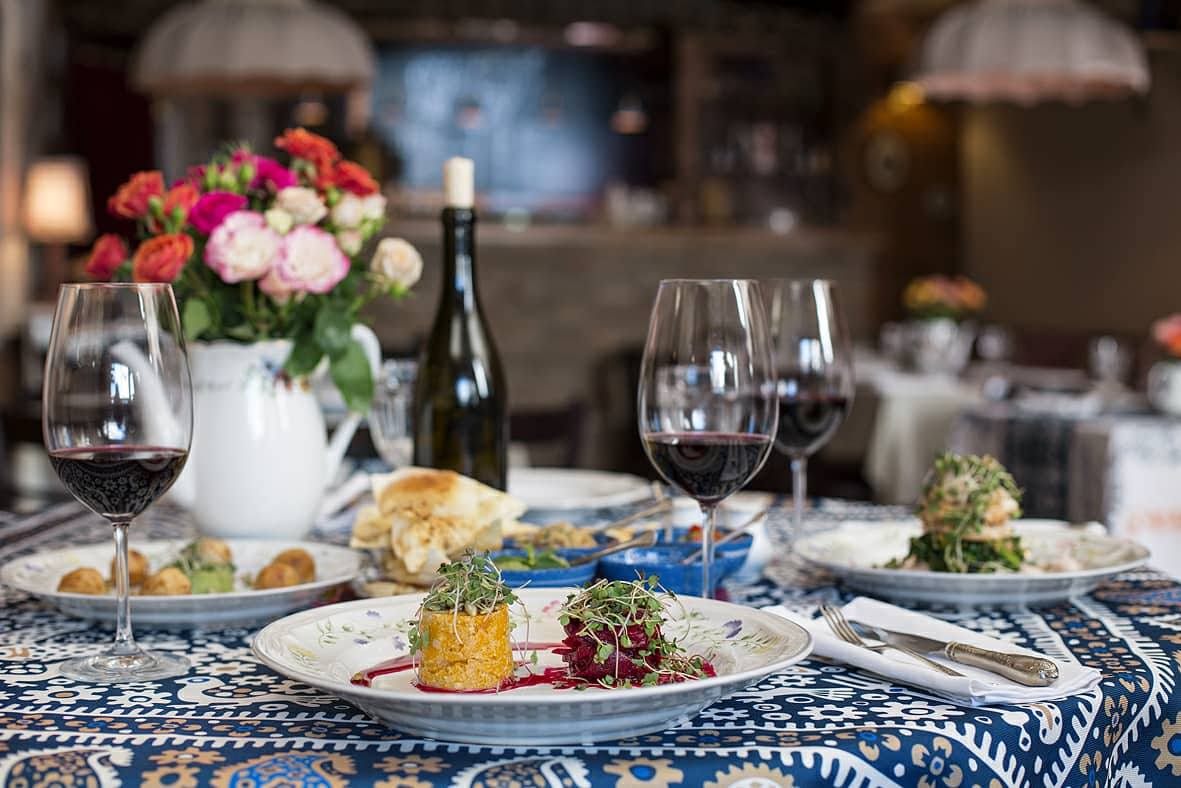 Though the recipes existed in print, and anyone could see them, they were mostly enjoyed by the elite as years went on. It didn't help that the ingredients used in some recipes—such as cloves and saffron—were exorbitantly expensive, or could only be procured from afar. Recipes that featured meats such as pork or chicken also proved impractical for the average person to eat on a daily basis (according to Andria, beans were the staple of family diets back then). But close to 150 years later, the Kurasbediani family saw a chance to change that, and make these recipes more accessible to everyone.
With the cookbook in tow, it took the family five months to renovate the restaurant and reimagine its first menu. The first thing was to find a chef willing to breathe life into the book, which turned out to be a tall order. "Everything changed," Andria says. "We changed our environment, and we got a new team. We approached more than five chefs in Georgia before we found one willing to join us."
In the two and a half years since its reopening in December 2016, Barbarestan has, so far, recreated 125 of the recipes in Jorjadze's book. Some of the most popular dishes include Shila Plavi, a creamy, spiced rice dish with meat or mushrooms, and Dambal Khacho, a traditional Georgian cheese that the restaurant cures underground for six months.
The restaurant has since implemented a rotating seasonal menu, which features a fresh crop of recipes that are chosen based on the time of year and which ingredients are available. This summer, for instance, approximately 45 new recipes will appear on the menu, and include traditional fare such as Pelamushi, a sweet grape pudding. Other recipes are intended to introduce and reinforce progressive influences on Georgian cuisine. For example, Andria says the new asparagus cream soup recipe will be a way for Georgians to become more familiar with asparagus: one of those aforementioned, previously hard-to-get ingredients.
Still, the family wanted to maintain the down-to-earth, family-run appeal of the old restaurant, too. Originally built in 1866 as a butcher shop, the space oozes character, and meat hooks still hang above the tables. During the redesign, the family added aspects of old-world elegance to its place settings, lighting, and ambiance in order to strike a balance—and bridge the gap—between the past and the present, the young and the old, and, of course, the princess and the public. "The concept is to make our guests feel that they are at home," Andria says. "That was the most important idea."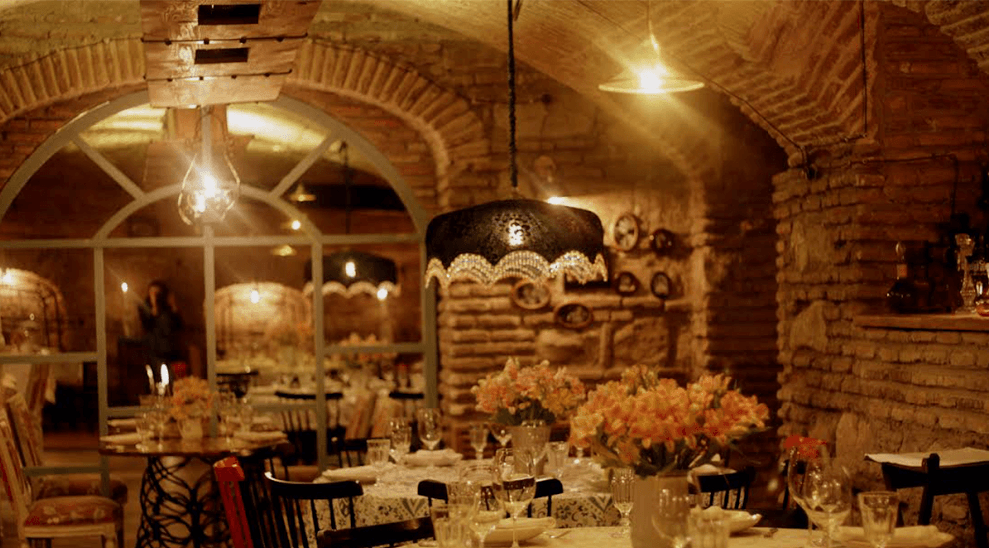 But what makes Barbarestan special isn't just that they are reviving recipes from this historic book. It's how they are reviving them, too. The restaurant has worked with several of the country's top chefs, including Giorgi Sarajishvili, but the family wants the cookbook to be the head honcho in the kitchen. This means that instead of signing chefs to long-term contracts, they have instead made a deliberate commitment to continuously rotating chefs through the kitchen. This, Andria says, will allow for new perspectives and new interpretations of the recipes found in the book. "Our grand chef will be our cookbook, and we will change our cooks every year or two," he explains.
The waiter returns to my table with the book. I'm not allowed to touch it—I can only look. He carefully flips through its pages to show me the recipes inside. So far, the evolution of Barbarestan has reflected the progression of the Georgian culinary scene, which includes shaking off its Soviet roots and exploring its immense potential. Barbarestan's revival of the old recipes has put a global, progressive spin on the country's traditional ways, too. In 2017, it was recognized and awarded "Best Service in Georgia" by the French restaurant guide, Gault et Millau."The cookbook gave us the inspiration about how to change gastronomy [here in Georgia]," Andria says. "We discovered a new world of how to create Georgian dishes."
Update 6/13: This article has been updated to clarify a reference to what would later be known as the Soviet Union.
Gastro Obscura covers the world's most wondrous food and drink.
Sign up for our email, delivered twice a week.