Found: A Moose in This Random Person's Basement
It fell into the window well.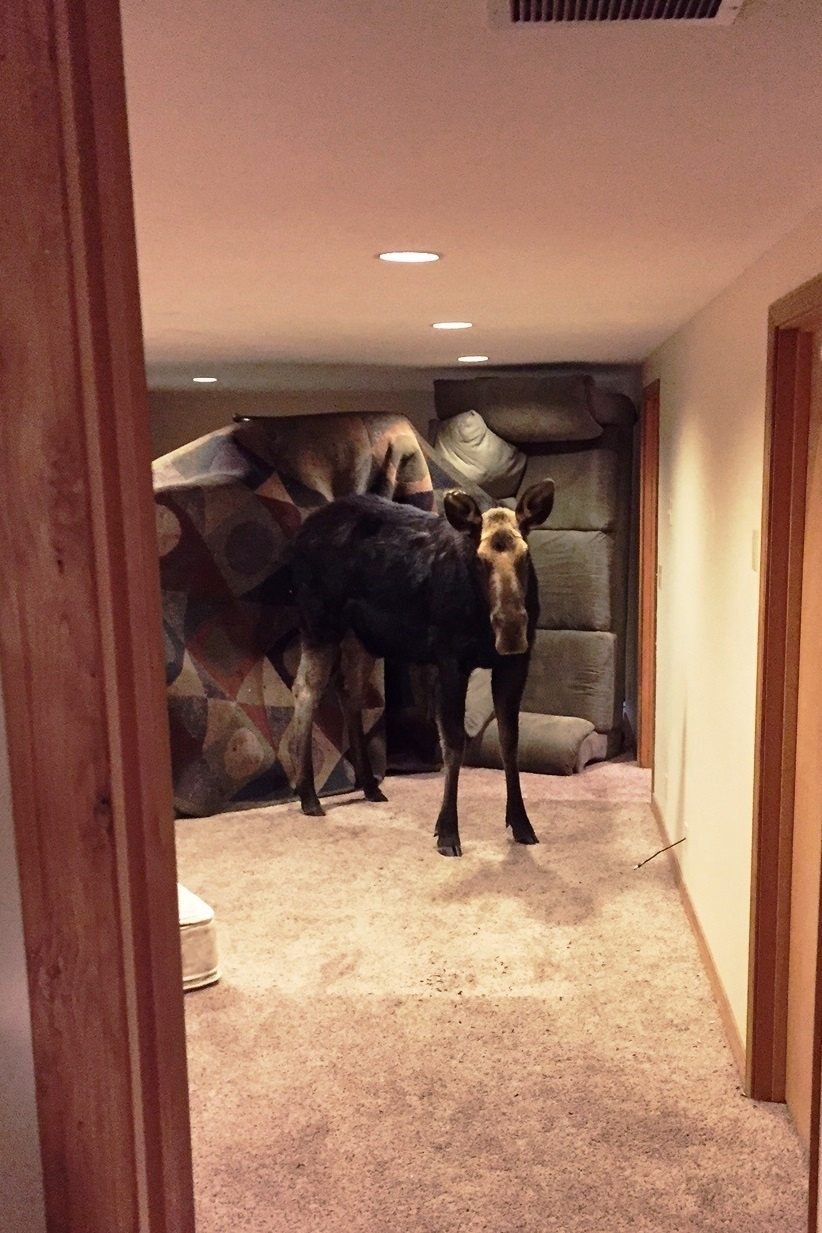 Out in Idaho and other parts of the American West, winter storms have dumped an unusual amount of snow all over the region. In some places, more than four feet of snow have accumulated, and collapsing buildings have become a real danger. The snow has also driven animals looking for food into towns, and over the weekend one unlucky moose accidentally stumbled into a basement in Hailey, Idaho.
The moose was not intending to sneak downstairs; he fell through a window well into the basement.
Senior Conservation Officer Alex Head, who has some experience getting moose out of homes, was called to the scene. As the Idaho Department of Fish and Game reports, he "attempted to herd to moose up the stairs and out the front door to freedom."
However, the moose, which presumably had never been in a basement before, was freaked out and did not want to be herded. "The moose was having none of it, charging the officers several times," the department reported. Head and colleagues decided their best choice was to sedate the moose.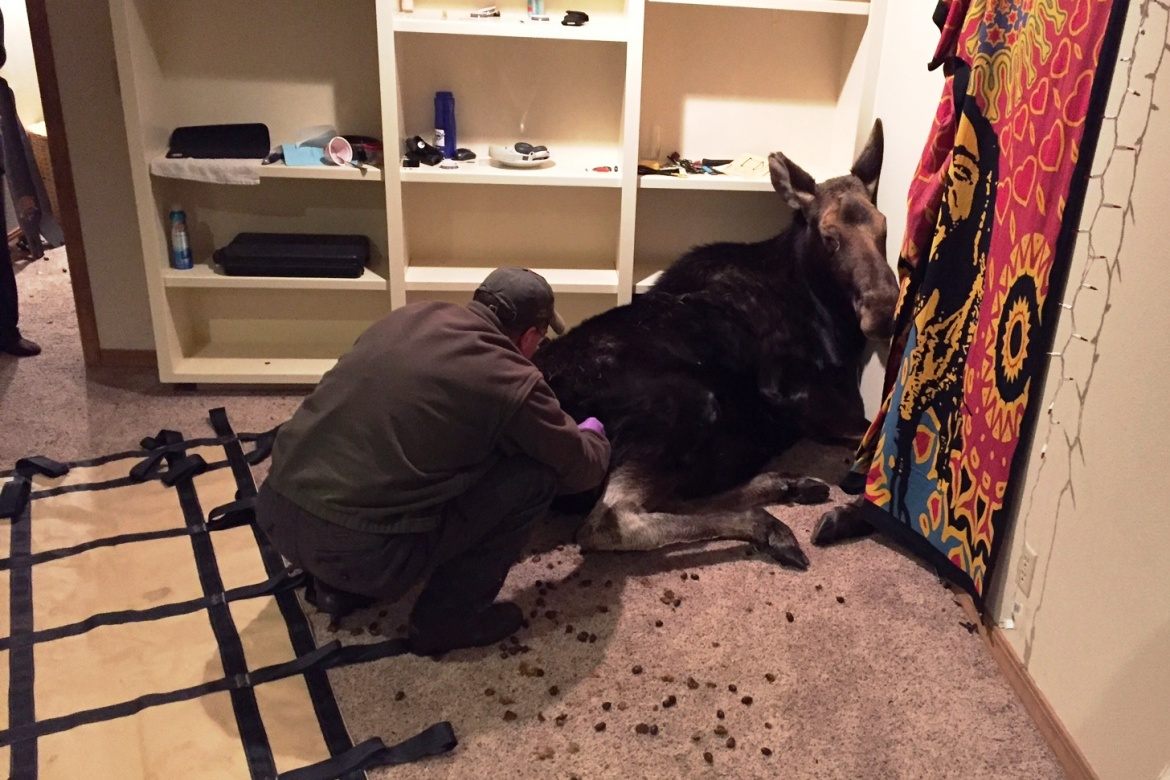 Once the moose was calmed by drugs, the humans were able to remove him from the basement. "With all hands on deck, the sleeping giant was carried up the stairs and out the front door. It woke up in the snow covered street, groggy and confused, but free."