Found: Delightful 1950s Radio Scripts Plugging Seattle's Newest Ferries
"Exciting marine activity" awaits!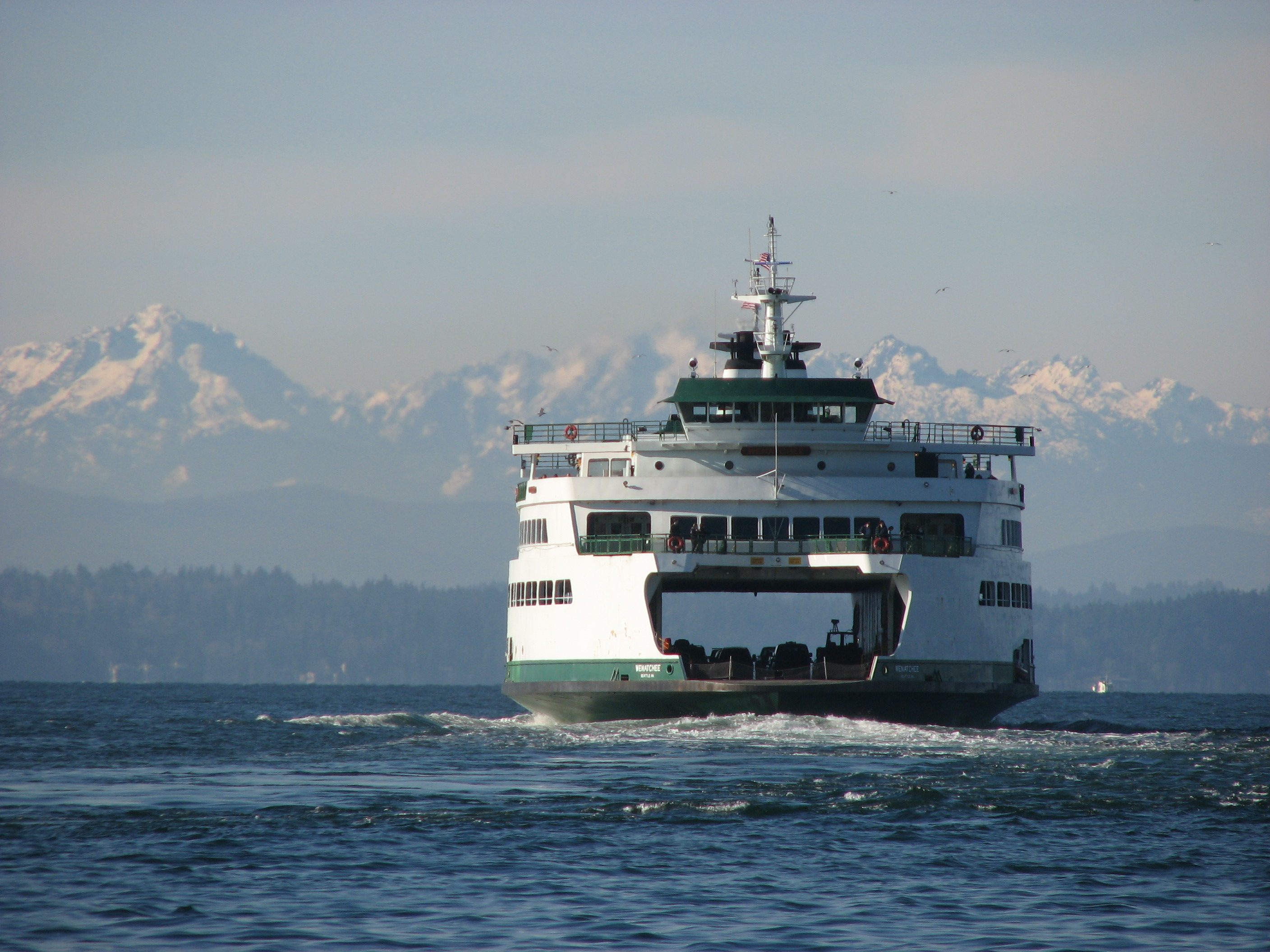 Guess that PR campaign worked—a ferry today. (Photo: Tobias Elgen/CC BY 2.0)
If, in the 1950s, you were a Seattle mom skeptical of newly government-run ferries, Reg Miller and Ann Green had some very compelling reasons for you to try them out, reports a local Washington historian.
Let's hear it, Reg:
"For the child, there's the exciting maritime activity of Seattle's harbor, busy with ships of every size and kind, the thrill of passing over the smooth surface of Elliott Bay aboard a powerful ferryboat in the midst of all this aquatic hustle and bustle."
What do you have to say, Ann?
"How pleasant the coolness of Puget Sound breezes to mother! She can relax, do a bit of knitting of sewing, read a story in her latest woman's magazine, or just take it easy and enjoy herself."
Reg Miller was a real person, a radio announcer at KJR. Ann Green was not—she was a character dreamed up to convince the public to take the Washington State Ferries. Recently, a staff member of the Washington State Archives turned up the scripts written for the two of them to plug the ferry system. Before the 1950s, the harbor was navigated by private ferries; now they government was taking over.
The PR person in charge of the campaign, a "former New York publicity woman" who also designed stained glass windows, wasn't a fan of Ann or the style of the scripts. "Regarding any plugs for the ferry system — they should be extremely subtle," she wrote.
Her advice was ignored. But the ferries caught on anyway. And why wouldn't they? With "snacks for hungry young appetites, as well, quickened by the fresh air and walks along the promenade deck" (thanks, Reg) and "the view of surrounding foothills and mountains," (thanks, Ann) they sound like a very pleasant mode of transportation.
Every day, we highlight one newly found object, curiosity or wonder. Discover something amazing? Tell us about it! Send your finds to sarah.laskow@atlasobscura.com.