Found: A Long-Lost Roman Theater in Jerusalem
Roman ruins emerge deep beneath the Western Wall.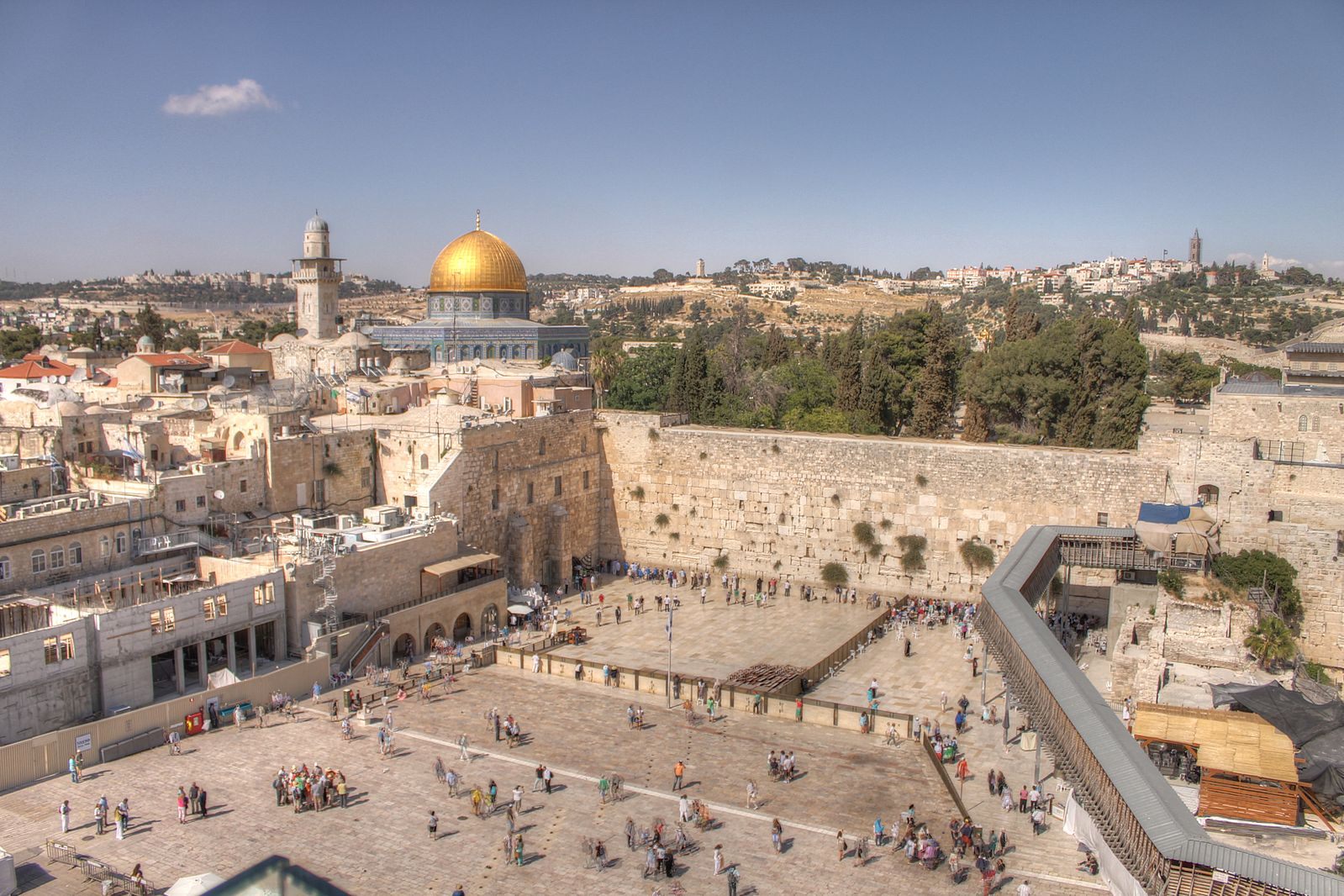 Ever since archaeologists started digging under Jerusalem more than 150 years ago, they searched for certain lost buildings mentioned in historical sources. Prominent among those have been some theater-like structures described in documents from the Second Temple period (530 B.C.–A.D. 70) and the time just after that, when the city was the capital of the Roman colony of Aelia Capitolina. Theories about their locations abound, but no archeological evidence had been found.
So it was with surprise that a team of archeologists looking to date Wilson's Arch—the only visible remnants of the Second Temple period in the Temple Mount complex—stumbled onto what looks like the long-lost Roman theater. "The discovery was a real surprise," according to Joe Uziel, Tehillah Lieberman, and Avi Solomon, the archaeologists in charge of the excavations, in a press release. "We did not imagine that a window would open for us onto the mystery of Jerusalem's lost theater."
Beneath portions of the Western Wall emerged remnants of a round structure containing approximately 200 seats. "This is a relatively small structure compared to known Roman theaters," such as those at Caesarea, Bet She'an, and Bet Guvrin, the archeologists said. They believe it could have been an odeon, a theater used for music or oratory, or a bouleuterion, a semicircular structure for council meetings—in this case the leadership of Aelia Capitolina.
"It's probably the most important archaeological site in the country, the first public structure from the Roman period of Jerusalem," Yuval Baruch, chief Jerusalem architect at the Israel Antiquites Authority, told AFP.
But another mystery about the theater lingers. There is evidence, such as an incomplete staircase, that it was never actually used. This is not be the first potentially unfinished building from the Roman era to be unearthed in the area, leading researchers to speculate that some event—perhaps anti-Roman revolts—interfered with public construction.