In This 'Black Power Kitchen,' Joy and Activism Collide
Ghetto Gastro honors the Bronx with sea moss, chopped "stease," and saltfish takoyaki.
In Gastro Obscura's Q & A series A Seat at the Table, we speak with people of color who are reclaiming their culinary heritage and shaping today's food culture.
Ghetto Gastro,* the Bronx-based trio of designer Jon Gray and chefs Lester Walker and Pierre Serrao, formed in 2012 with a mission to tell their New York borough's story through food. Although the Bronx is remarkable—it is hip-hop's birthplace, it is incredibly diverse, and it features more greenery than any other borough—Gray says it gets less recognition than it deserves. And, due to lasting segregation, many of its residents are food insecure. For the last decade, the Ghetto Gastro team has been carving out space for the Bronx and Black culture in the worlds of art and dining, all while making sure that their communities eat well.
The group's work spans catered celebrations, artistic collaborations, and grassroots activism. They hosted a "Taste of Wakanda" event, imagining the world of the Black Panther with African diaspora–influenced dishes such as chickpea-and-sweet-potato patties. In an event with the artist Hank Willis Thomas, they plated a "deconstructed" apple pie—the closest thing we have to a national dessert—alongside an outlined body in chalk to demonstrate how deeply American anti-Black violence is. And in 2020, they worked with the nonprofit Rethink to provide meals to food-insecure New Yorkers and people protesting the murder of George Floyd.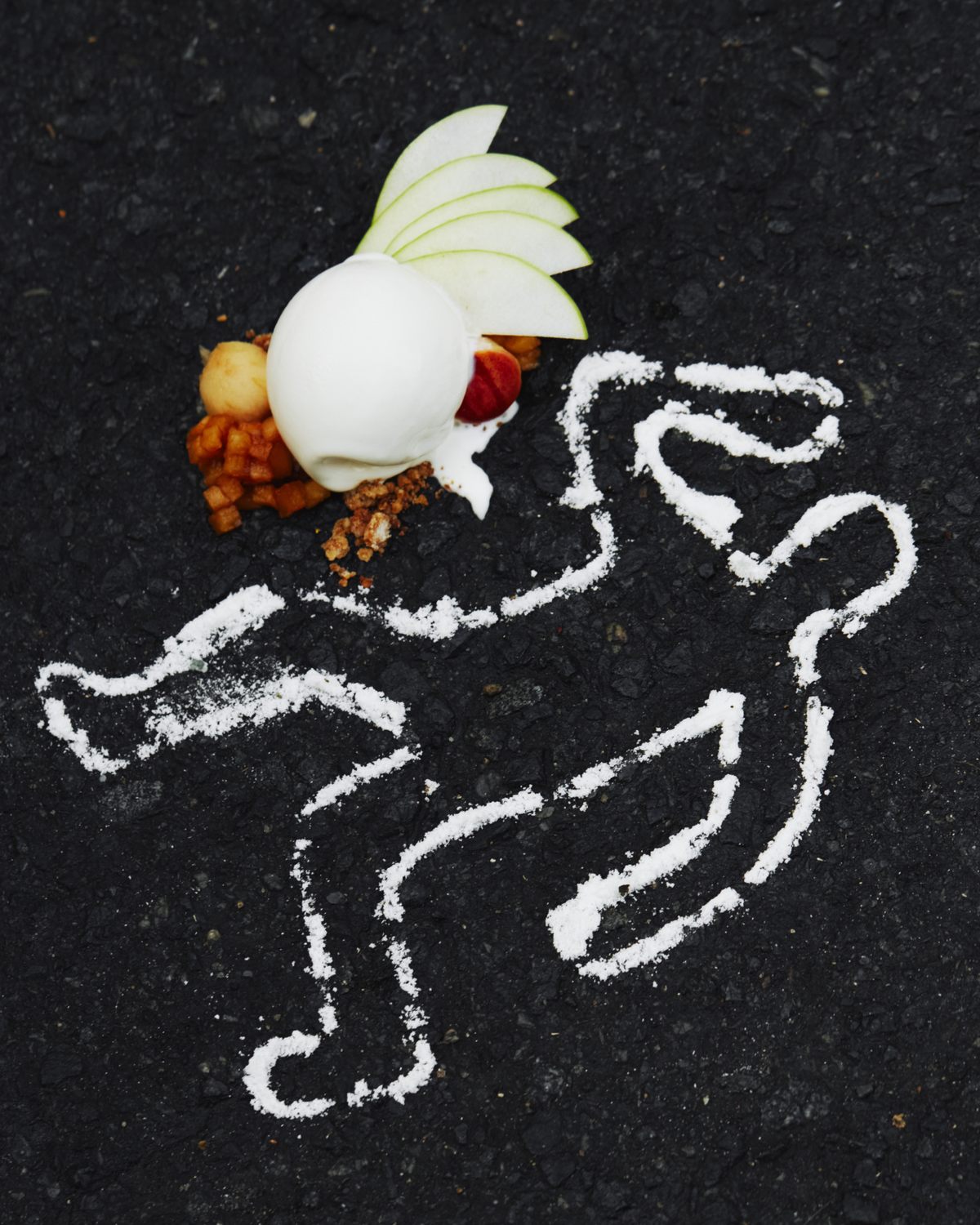 Last month, they published Ghetto Gastro Presents Black Power Kitchen, with food writer Osayi Endolyn, to document their multifaceted work and to give more people access to their ideas. The cookbook blends recipes, essays, visual art, and interviews with artists such as filmmaker dream hampton. The team dedicates chapters to topics that are close to their hearts, from activism in cooking (with recipes such as"Chili Lime Liberation Pasta," which people living behind bars can cook with commissary items), to their mothers (arguing that Black women are "the architects of American cuisine"), to hip-hop (they "remix" classics in dishes such as their plant-based chopped cheese, and their "What's the Yams?" recipe is a nod to a Kendrick Lamar song).
Thanks to the multiculturalism of the Bronx, the vast reach of Black migration and influence, and the group's travels, the book's recipes take cues from around the world, with creations including "Saltfish Takoyaki," a mash-up of Japanese octopus balls and Caribbean seafood fritters.

Gastro Obscura spoke with Walker, Serrao, Gray, and Endolyn about the Bronx, the powerful impact of their mothers, and the long history of healthy cooking in the African diaspora.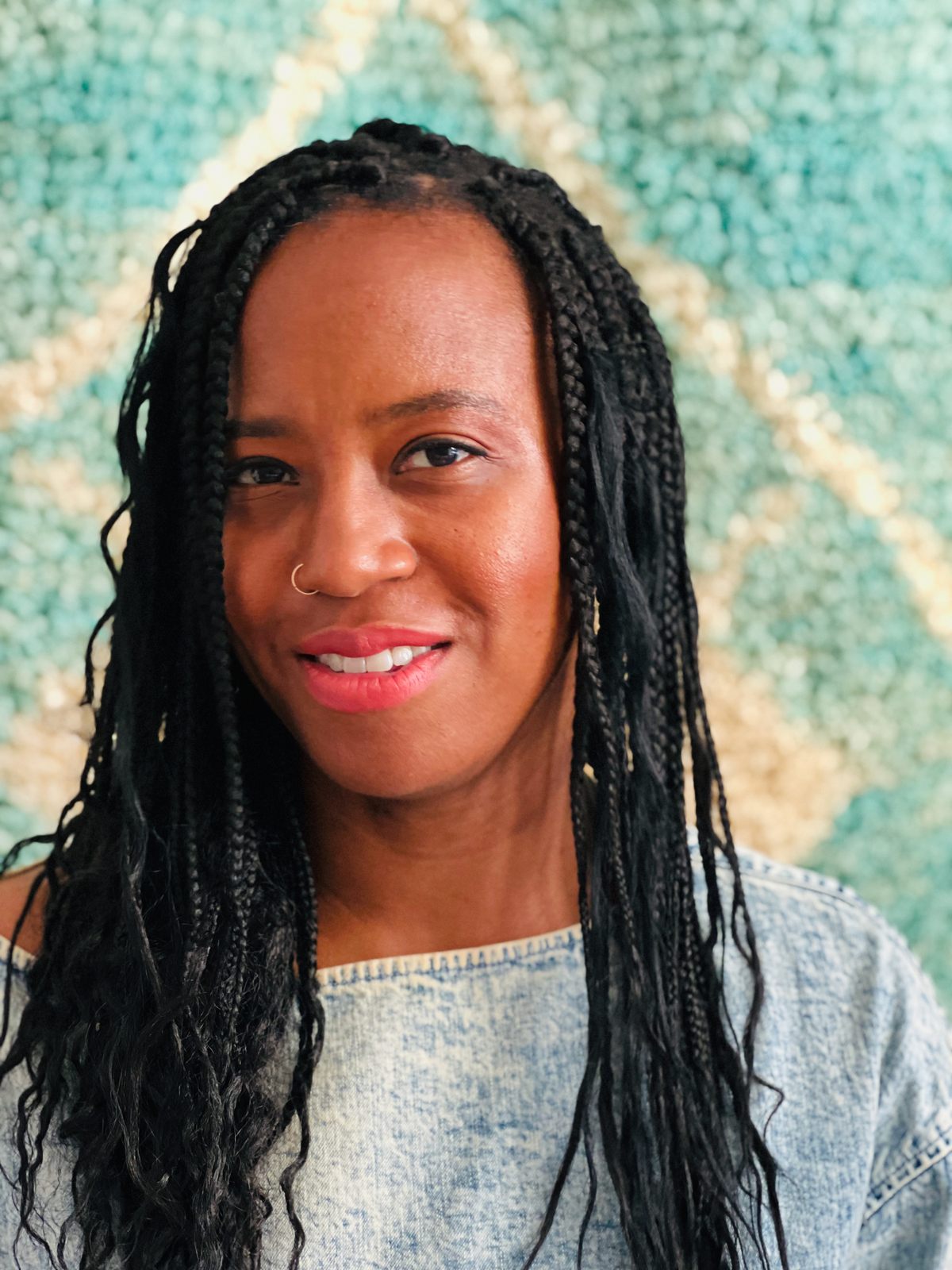 Could you talk about some misconceptions people might have about the culinary world of the Bronx, and what people should know about it?

Jon Gray: Often people associate the Bronx with blight, poverty, and divestment—as a place where you can viscerally see systemic oppression and failure. But with those challenges also comes amazing creativity and resilience. Hip-hop, being a main source of inspiration, is really the way of life. Taking disparate things that people might not normally associate as being bedfellows, pulling them together, and creating a new vernacular.
Pierre Serrao: We're able to draw inspiration from the Vietnamese, the Italian, the Polish, the Armenian, the West African, the Caribbean. You can travel around the world without a passport in the Bronx.
In the book, you come back to some delicious and healthy foods that were central pieces of growing up in the Bronx for you, such as green juice and sea moss. What have those types of healthy dishes meant to you?

PS: I grew up eating sea moss as a child from the time I was an infant in Barbados and, later, in the Bronx. Rastafarians and the Ital lifestyle have been in our community for generations. We've been eating plants since the beginning of time. It was just this moment in the past few hundred years where our ancestors were brought over here against their own will, and we were forced to change the way that we ate because of what was provided for us.
Osayi Endolyn: One of the things that we try to express in this book is that the [healthy cooking] methods that we are talking about, they're not new. This is part of our ancestral knowledge, and it's something that has been really masterfully hidden from us. And so we're celebrating this knowledge. And, yes, how Ghetto Gastro is remixing it and using it feels fresh, but we are leaning on traditions that have been around since the beginning of humanity.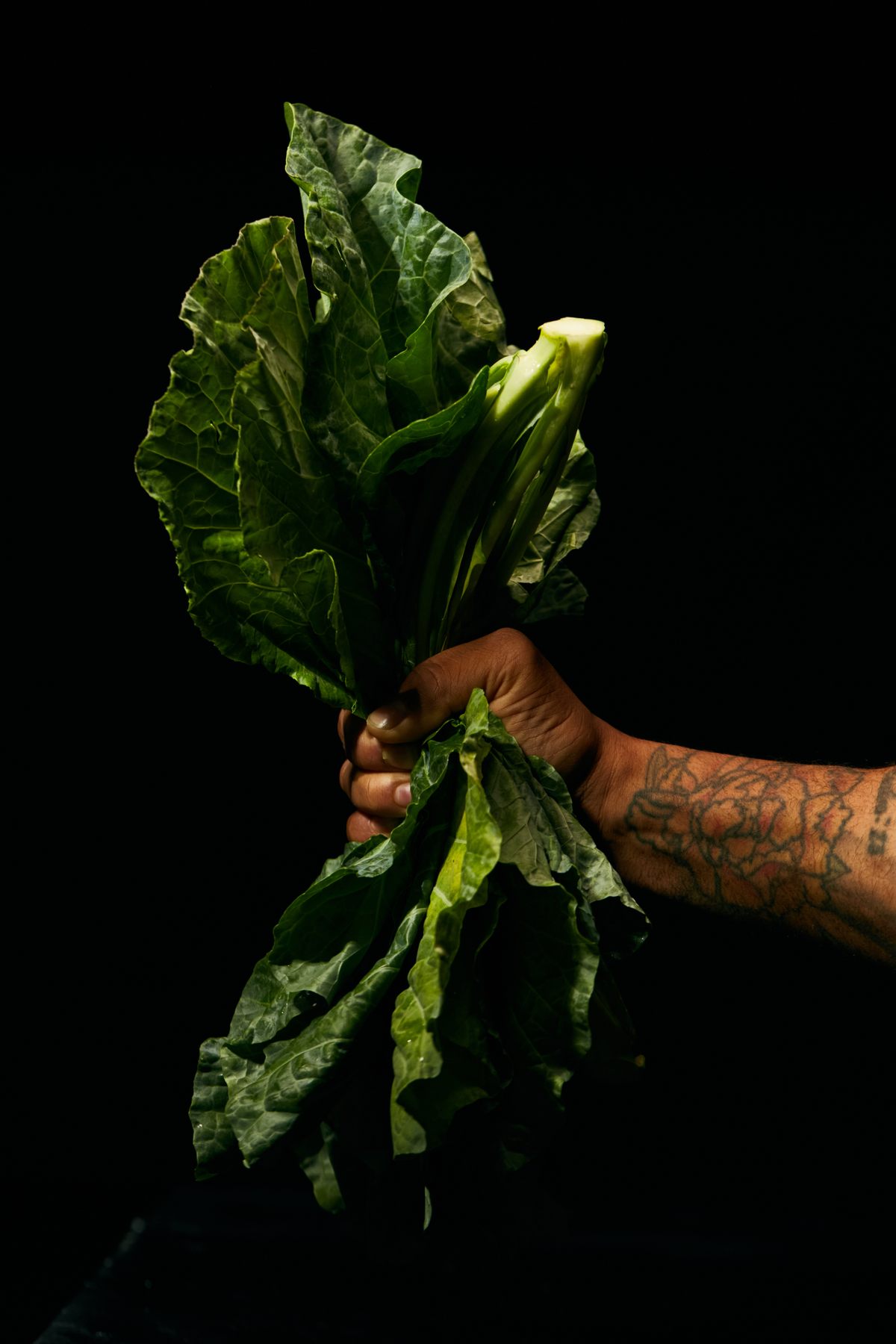 What have you learned from the process of researching and writing this book?

OE: The notion of how you write a recipe with precision doesn't take into account all the nuance and adjustments that we know go into good cooking. And particularly with our heritage, thinking about these Black cooks who were restricted from reading and writing, I'm thinking of those things when I'm thinking of a recipe. You have to use this as a baseline, but also learn these skills so that you can apply it to whatever food you're making.
I thought a really beautiful chapter in the book was "Dear Mama," dedicated to the role that your mothers have played. Could you talk a little bit about how your mothers have inspired Ghetto Gastro?

Lester Walker: The reason why I feel like it's really important to have our mothers in the book is because my mom raised me single-handedly with my younger brother in a two-bedroom apartment. We lost our father when my brother was just born. When I was old enough, I started to help. And one of the things I did was cook. I knew it was a good day when I would smell those peppers and onions on my mother's stovetop, and I would smell that garlic and those tomatoes being made for spaghetti. So she'd send me to the store: "Go get some bread. Go make garlic bread." I'm in and out of the store. I'm coming up and downstairs. I'm outside. I'm having fun. This is all part of the experience that I wanted to include in the book, and I wanted people to feel and resonate with.
JG: We had to pay homage. Without black women, there is no us. There's none of this.
OE: We wanted to acknowledge this matriarchal role, whether it was voluntarily embraced or not, that so many Black women found themselves in as, frankly, mothers to this nation. Very rarely are women given the opportunity to be celebrated for doing what is expected.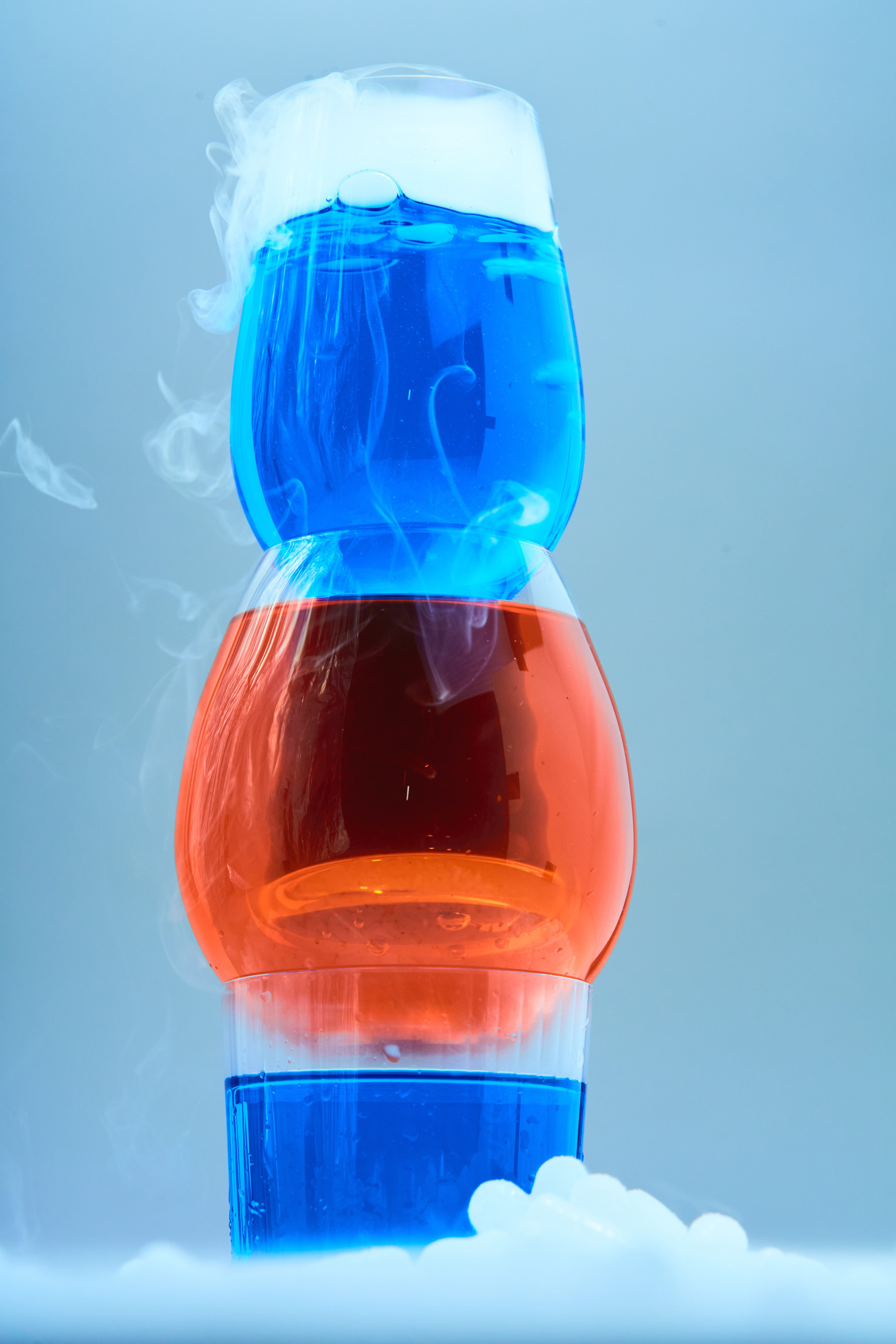 You mention in the book that some parts of Black cuisine comes out of work and survival, but there is also this whole part of it that's just joy and rest and care and fun. What does it look like for you to just have fun with food and for it to be a way to rest?

PS: Chris Gibbs [owner of the fashion store Union Los Angeles] threw down a delicious meal for myself and some friends in his home out in L.A. For me, it's moments like that where we're able to contribute something. Nobody has flying fish in L.A. He was talking about nostalgic moments of his childhood that he wasn't able to actually reexperience because of how busy he is and how hard it is to catch a flight from L.A. to Barbados with the family. I'm like, "Alright, cool, bro. I'm on my way back [from Barbados] and I'll be in L.A. soon. I'm going to just pull up with some flying fish for you." And I came, brought them, and he threw down an amazing meal…So it's things like that where we're able to share the culture, share food, break bread, and rest.
What are your hopes for how this book will impact readers, eaters, and cooks, both within the African diaspora and outside of it?

OE: I would just say everywhere is the African diaspora because there's some element of [African] cultural influence or resources everywhere in the world. I want you thinking differently about what shop you go to to purchase your ingredients. I want you thinking differently about what you feel you should be paying for Black people's food. I also want people getting excited and seeing joy and laughing, seeing the interdisciplinary basis of our culture. These things are not disparate ideas. They're all working in concert with one another.
This interview has been edited and condensed.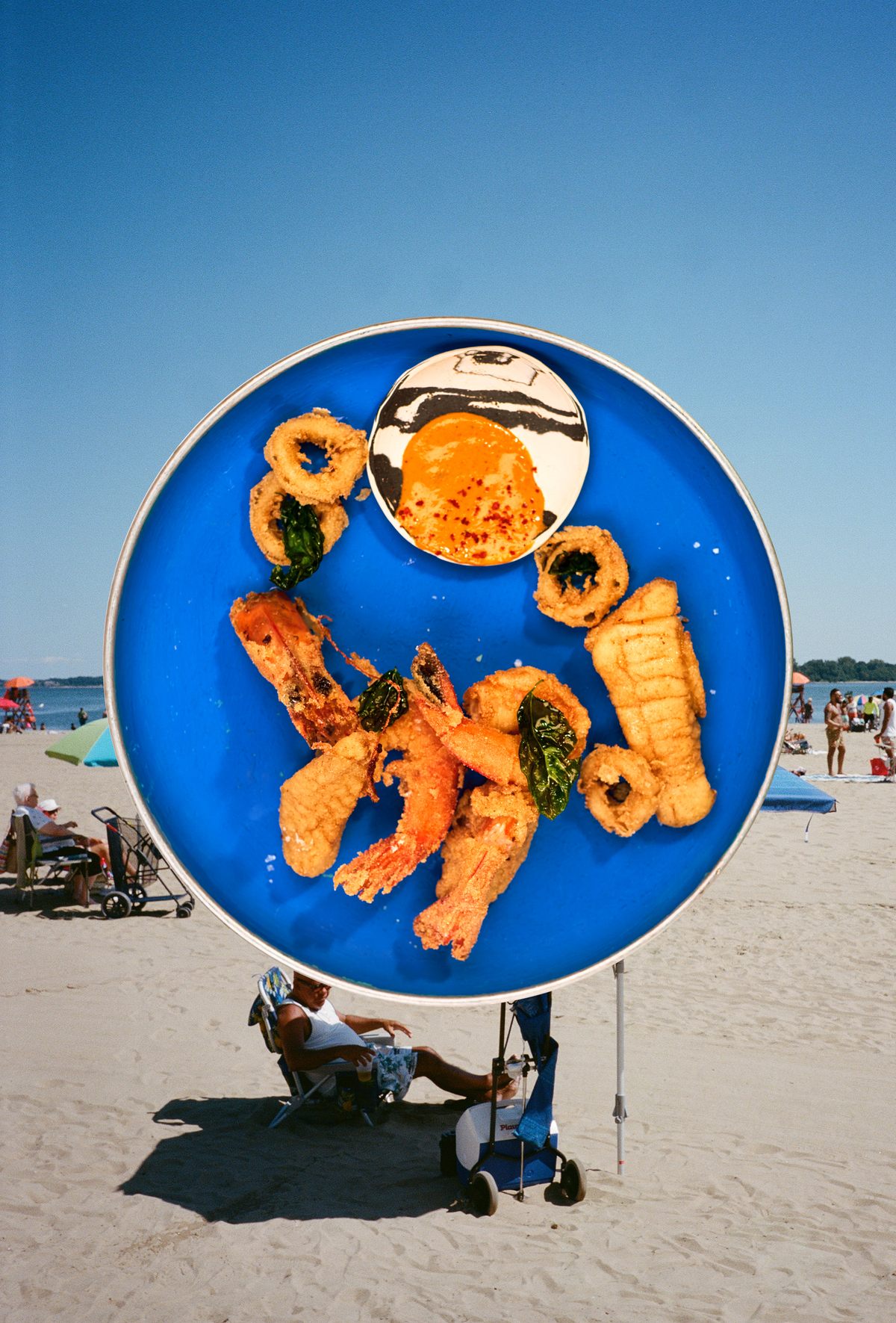 * Editor's Note: Despite sharing similar names, Ghetto Gastro and Gastro Obscura are not affiliated with each other.
Gastro Obscura covers the world's most wondrous food and drink.
Sign up for our email, delivered twice a week.