Enormous Lily Pads Have Returned to Paraguay
The queen of waterlilies is back.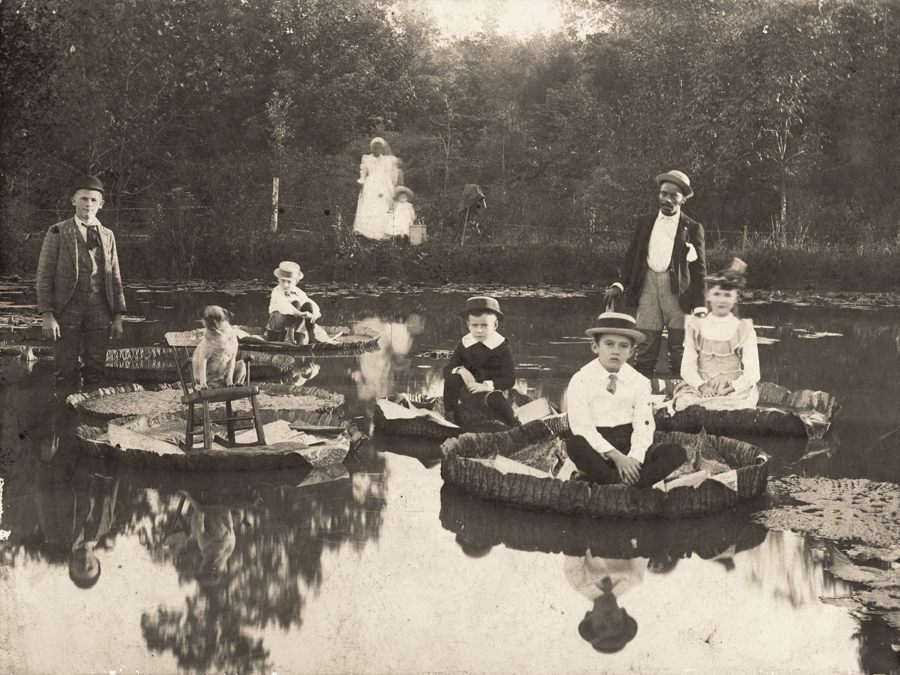 The giant waterlily Victoria cruziana, the New York Botanic Gardens' 1907 journal reported, reveals its fragrant flowers by night, "perfuming the air with an odor reminding one much of the pineapple."
This queen of waterlilies, whose pads may measure as much as five feet across, is native to Paraguay, but faded from sight after being declared endangered 12 years ago. Now, the newswire reports, hundreds of the pads and their flowers have appeared at the mouth of the Salado River, a tributary of the Paraguay River, 25 kilometers (16 miles) north of Asunción, bringing a bloom of tourists with them.
"I have lived in the area since I was a child," a local canoe-owner Antonio Bénitez told the Associated Press. "We thought it had already become extinct—but it returned."
Each Victoria cruziana lily pad measures up to six feet across (the largest on record is a whopping eight feet, nine inches wide) with a lush pink-and-white flower in its center. Its underside is violet, and its rim up to eight inches high. These high rims prevent the leaves from overlapping one another, and keep competing aquatic plants at bay in the tussle for sunlight. Locals know them as "alligator lilies," as each pad could quite easily shelter a lurking croc.
First documented by the French botanist and explorer Alcide Charles Victor Marie Dessalines d'Orbigny, who saw them in Bolivia, the plant takes its name from Bolivia's then-president, Andrés de Santa Cruz. (Charles Darwin, who went to South America shortly after d'Orbigny, grumbled that he had probably got to "the cream of all the good things, before me.")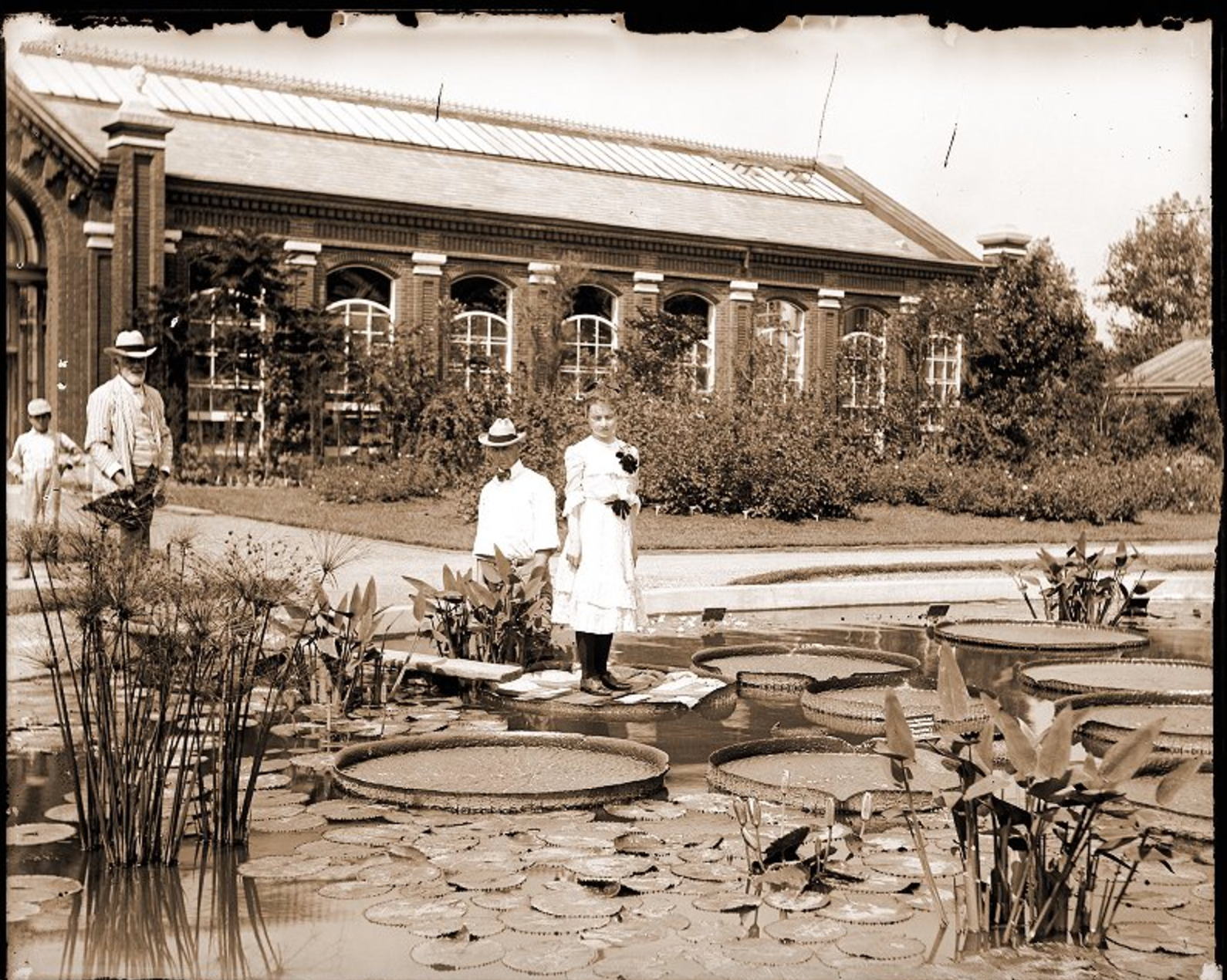 But modern dredge cleaning methods have put this cream of waterlilies at risk, along with people harvesting the plant for their own uses. (A popular local tea made with the plant is said to cure respiratory problems.) Those who harvest risk a fine—it's highly illegal—but have been undeterred in the past.
Now, visitors to the Salado River region are enjoying the opportunity to pose for snaps with the giant plants—though few have embraced a century-old craze of posing on top of the pads. Perhaps the "alligator lily" name is to blame.