Go Tour This Digitized Island Full of Birds
Terning and terning in the widening gyre.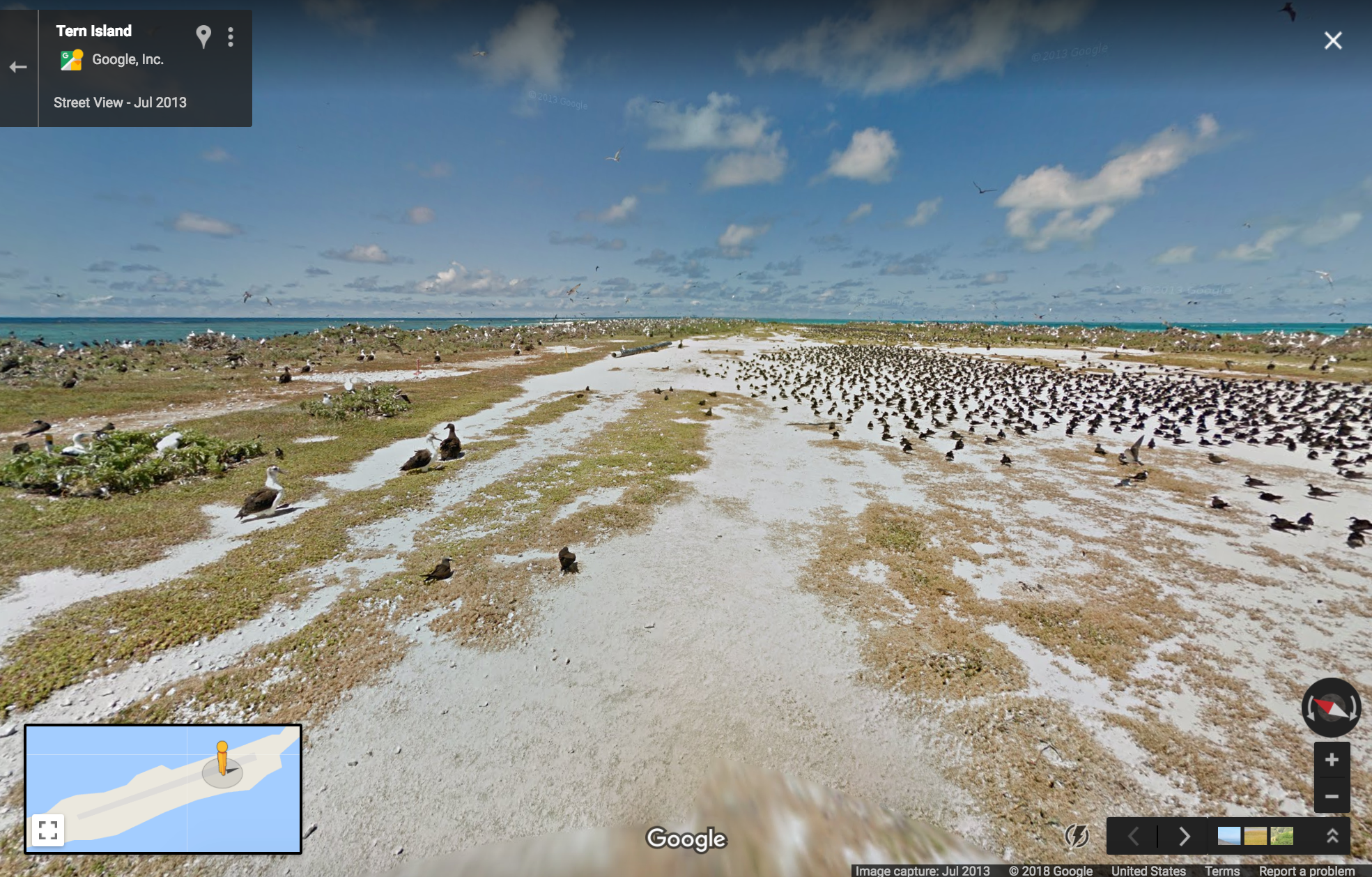 Every day of Islands Week, we're profiling one uninhabited island. Find more here.
A few years ago, Google Street View expanded the boundaries implied by its name and began adding entirely street-free places: remote outposts that most people will never get to visit. By clicking around, you can now explore a South Pole penguin rookery, the shooting set for Diagon Alley, or Stonehenge. At times, the "floating eye" aspect of these endeavors can be somewhat dissonant. (Remember when they added many acres of Canada's Quttinirpaaq National Park and never acknowledged the guy who actually had to carry the giant backpack?) But if you want to see a place where it really works, grab your little yellow avatar guy and stick him on Tern Island.
Back in the summer of 2013, Google enlisted employees from NOAA and the U.S. Fish and Wildlife Service to help them bring five of the islands in Hawaii's Papahanaumokuākea Marine National Monument to Street View. One of these was Tern Island, a 26-acre atoll almost entirely taken up by a naval airstrip that was built in 1942 and abandoned four years afterward, following a tidal wave. Later, the Coast Guard used it as a navigation station.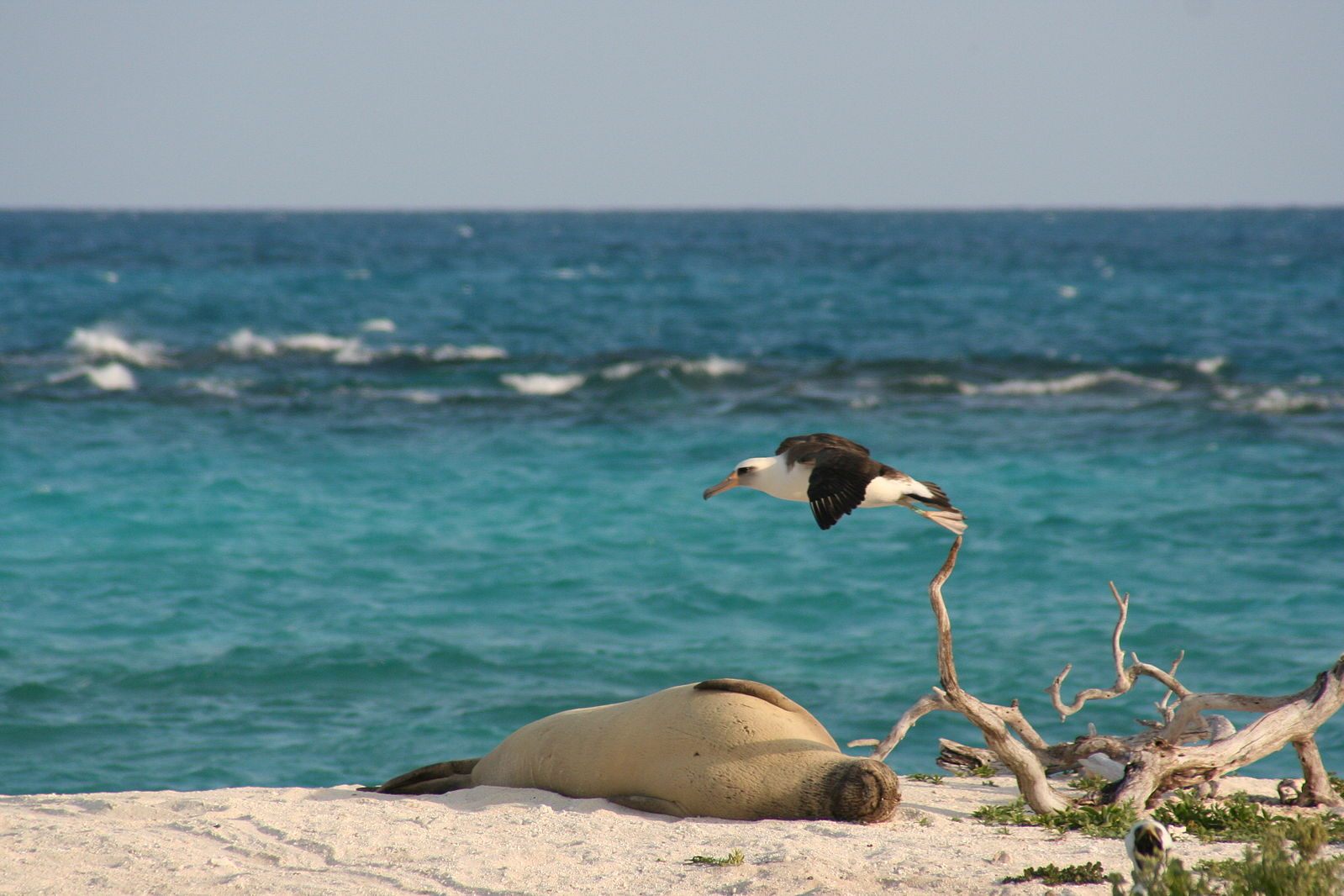 Before, after, and (presumably) during these military tenures, the island was frequented by many other creatures: green turtles, monk seals, and birds, birds, birds. Airstrip construction entailed a massive reshaping of the island, leaving it eerily flat and rectangular, but the birds don't seem to care about that. On Street View, they're lined up in scores-deep regiments, as if putting on a show of force.
It works. About half of the map's path is limited to a straight line that follows the airstrip, reinforcing the impression that you actually are on some kind of crazy street. (The rest lets you explore the shoreline.) But where most view-able places would have buildings, bus stops, or fire hydrants, there are only birds—on the sand, in the bushes, in the air, and floating just offshore. It's their world, we can only click on it.