2017's Best Salt Lick Art
Rainbows, pig mosaics, and strange shapes galore.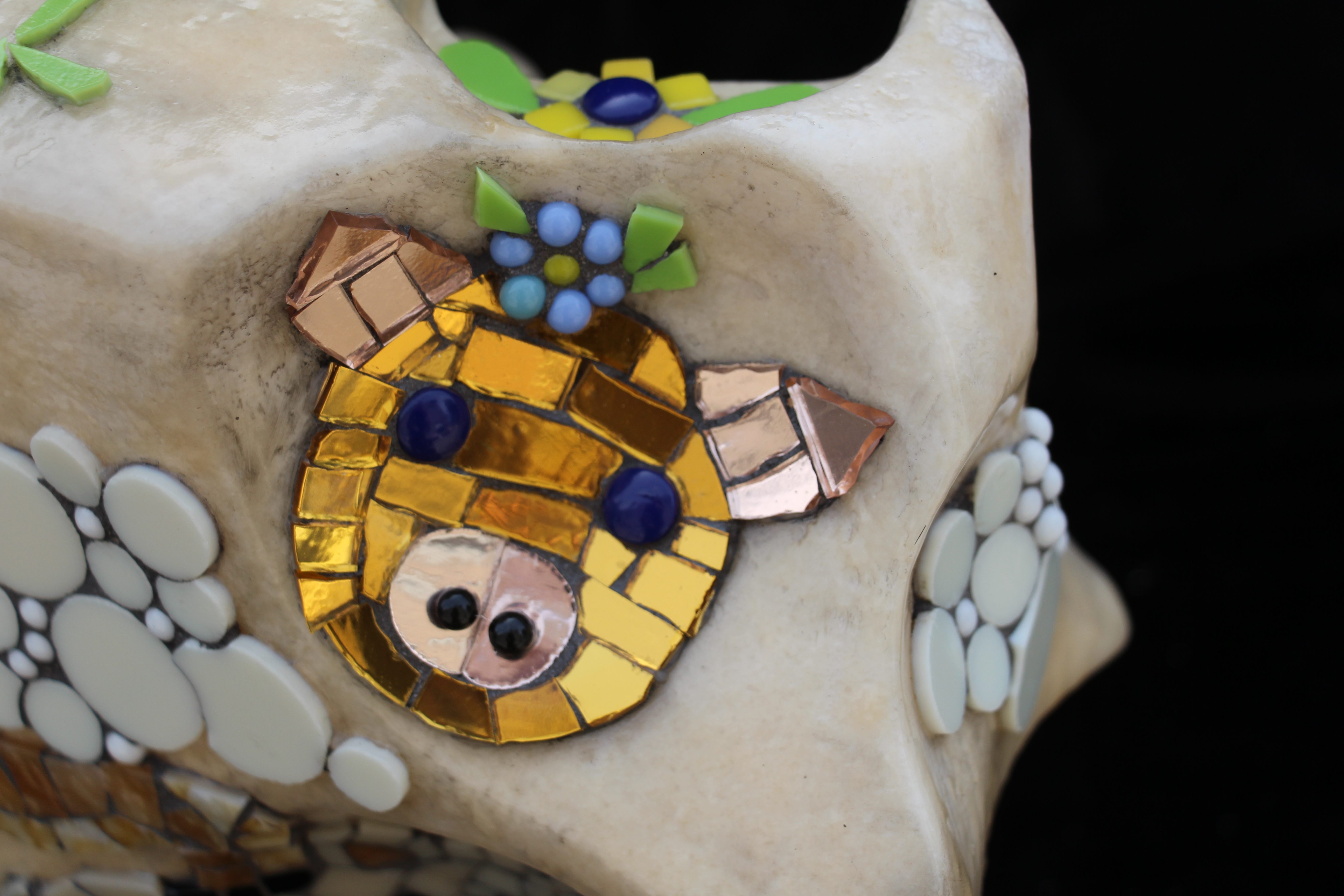 A few weeks ago, I reported on the lead-up to this year's Great Salt Lick Contest, a unique sculpture competition that's been held in Baker City, Oregon, since 2007.
As with many art events, the works in question are made by community members, judged by local luminaries, and auctioned off for charity. The twist here comes from the material of choice—lunchpail-sized salt blocks—as well as the artists: cows, deer, and sheep, which spend weeks licking the cubes into unusual shapes.
The auction's mastermind, local writer Whit Deschner, donates all of the proceeds to Parkinson's research. His goal for this year—the event's 11th—was to put the total donations over $100,000. Thanks to big earners like the above mosaic-based work—as well as a running gag that saw the auctioneer selling one block over and over again—they accomplished this, and more. "It was hectic and wonderful all at the same time," Deschner says.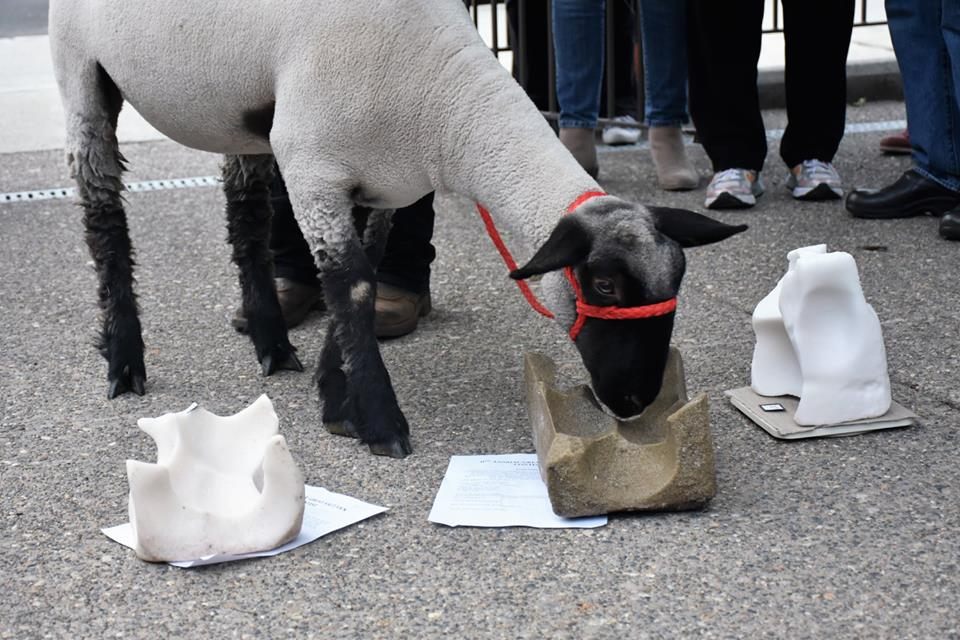 As usual, Deschner cannot vouch for the judges' decisions. He is particularly flummoxed by the high showing of a piece called "Belgian Waffle," which is basically a large divot in a squat white block of salt. "I thought [that one] was the worst," he says. "But who am I to judge art?"
Take a closer look at the rest of this year's winners below: