Satellite Images Reveal Greenland Burning
A huge wildfire has been raging there for days.
There's a massive wildfire burning in several spots in Greenland, occupying thousands of acres of land and not far from Kangerlussuaq, in western Greenland, where scientists have a research base.
How it started is a bit of a mystery—some say it could've been started by campers, others say it could've been lightning—but, however it happened, recently-released satellite imagery shows the fire's extent. (Despite the fire's size, most of the rest of the country is still covered in ice.) Here's a GIF created by the European Space Agency, showing three views of the blaze: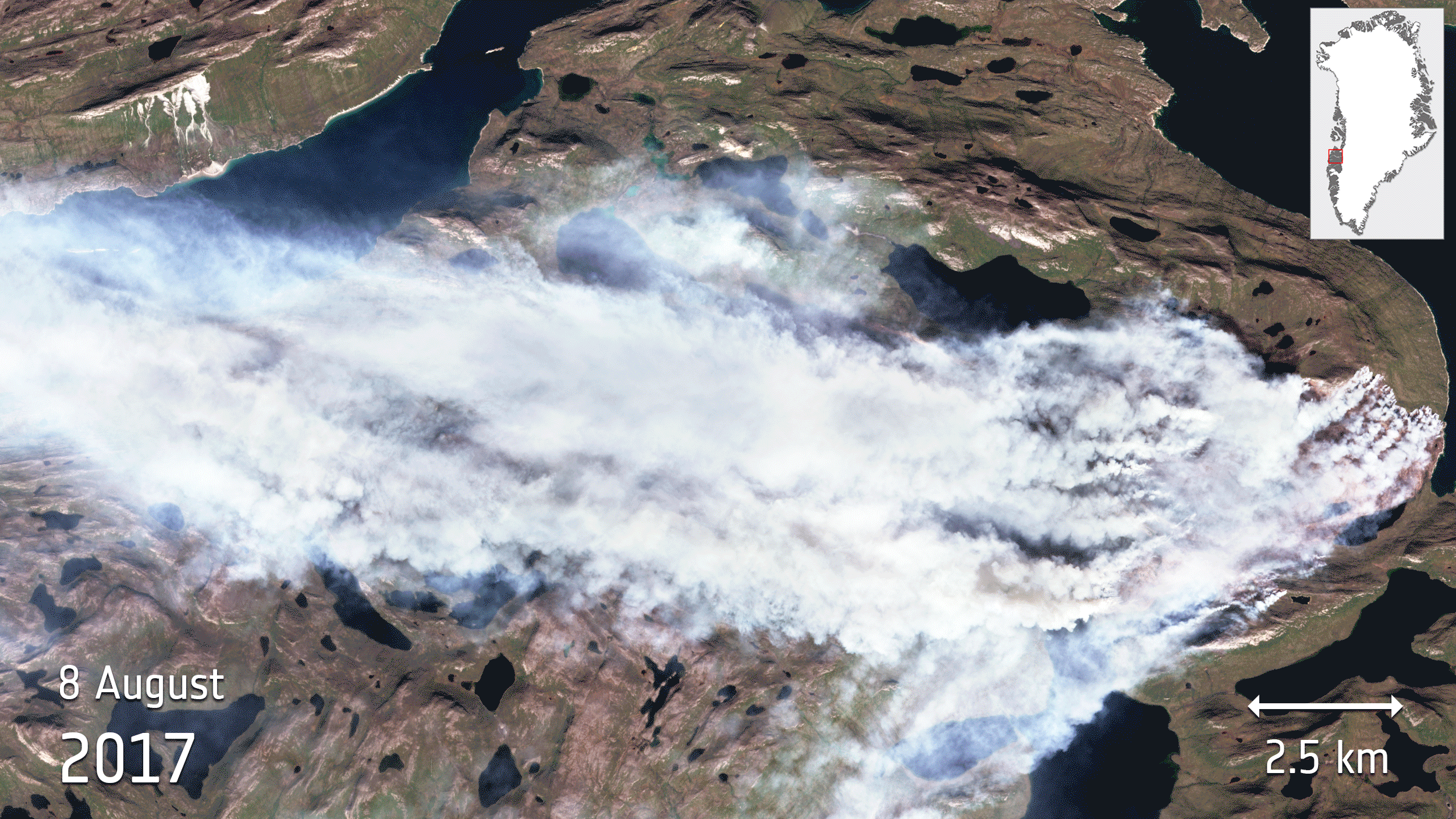 According to the ESA, the GIF "uses different combinations of [wavelength] bands to show the fire in natural colour, to highlight the flames and to show the burnt areas."
The fire is believed to be fueled by peat, and it's expected to keep burning for some time. But scientists say that it may be just the beginning.
"Now, we're going to have to start monitoring Greenland for wildfires," Jessica McCarty, a geography professor at Miami University of Ohio, told Newsweek, "and that's not something we'd ever really thought about."