This 'Dead Trend' Cemetery Celebrates All the Fads We Lost in 2017
RIP, dabbing. (And long live dad jokes.)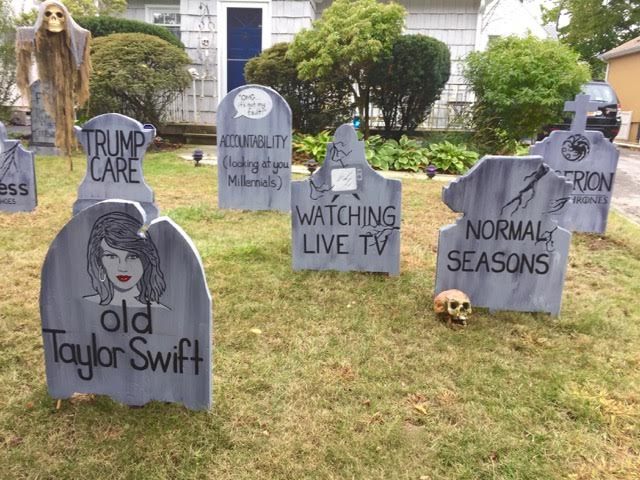 Michael Fry is an art teacher living in Mamaroneck, New York. He is also a trenchant observer of pop culture and, unequivocally, a dad.
Evidence of all these things can currently be found in his front yard, which he has filled with a "dead trend cemetery"—mock gravestones representing fads that have perished over the past year.
Fry started this Halloween tradition in 2015, inspired by a spin through Disney World's Haunted Mansion ride, which also features droll headstones. "I wanted mine to be funny, but current and relevant," he says. "I also wanted to change them every year so it would always be fresh."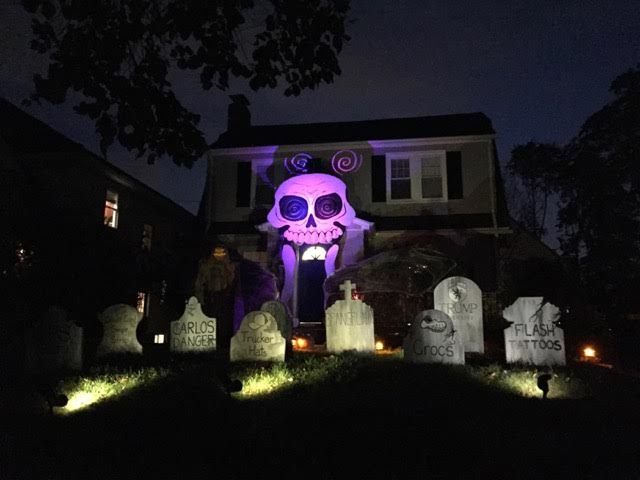 His students help put together his topical hit list, as do his two daughters. A youthful influence shines through in this year's crop, which includes "dabbing," "homemade slime," and "the old Taylor Swift." These sit easily alongside the more crotchety picks, such as "Payless Shoes" and "accountability" (subtitle: "looking at you Millennials"). Death is the great equalizer, after all.
Over the past few days, Fry's graveyard has drawn national attention, appearing everywhere from Mashable to Good Morning America. It's also a local hit: "My neighbors look forward to it," Fry says. "Every October they start asking what died this year."
Although the paint is barely dry on these graves, Fry is already looking ahead. When asked what he hopes to be able to mourn in 2018, he has an immediate answer. "Fidget spinners," he says. "Of course, global warming would be nice too." Stay tuned.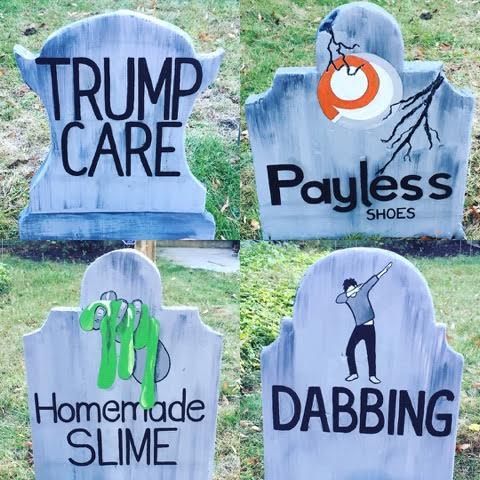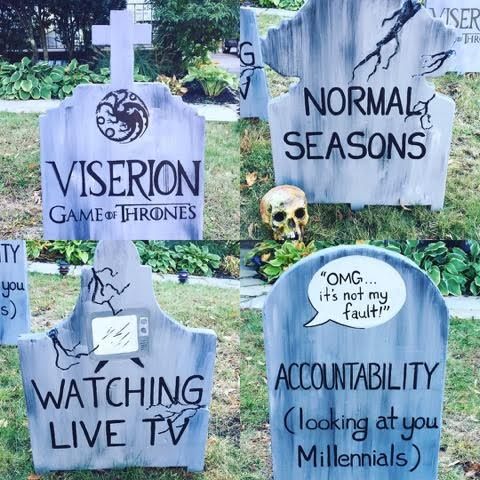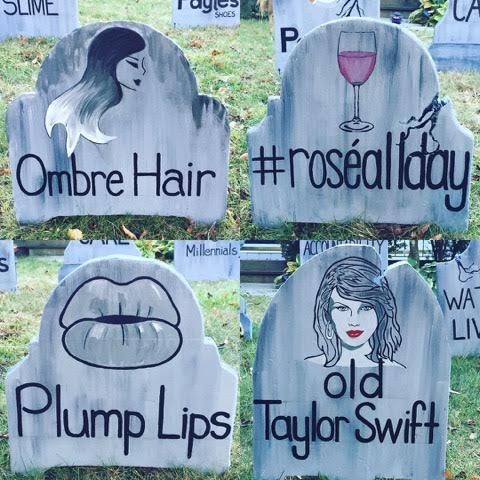 Every day, we track down a fleeting wonder—something amazing that's only happening right now. Have a tip for us? Tell us about it! Send your temporary miracles to cara@atlasobscura.com.