The World's Trashiest Beach Is on a Remote Island in the South Pacific
And yes, we should all feel terrible.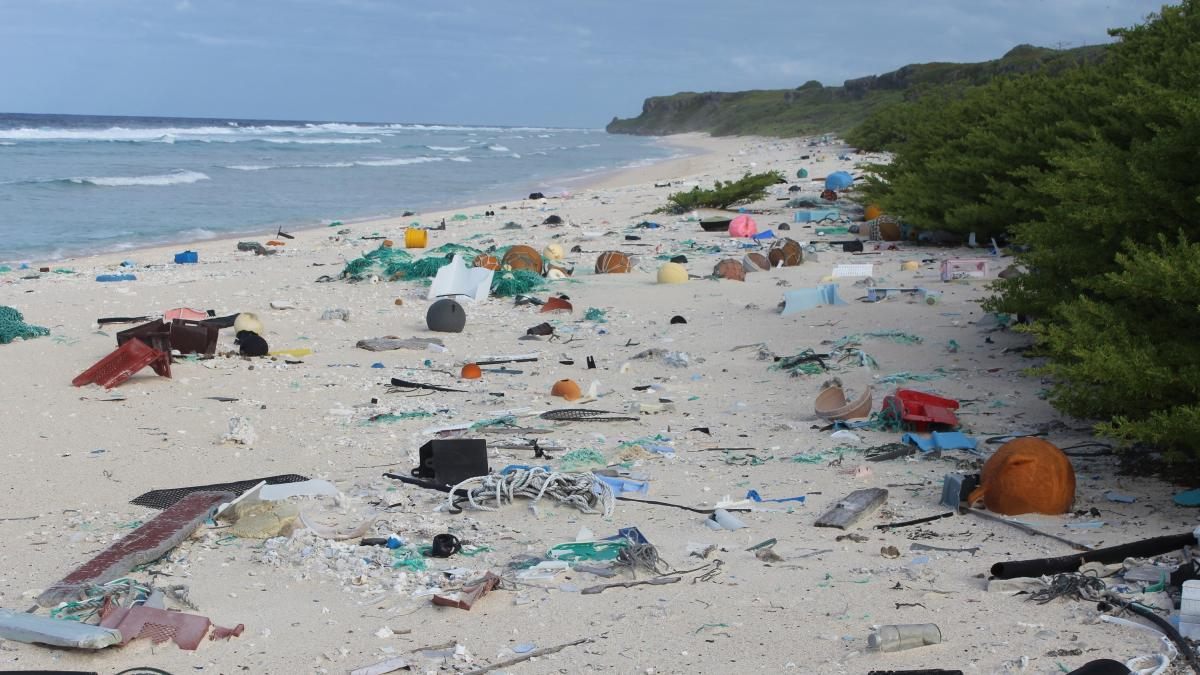 Imagine the most perfect square meter of white sandy beach you can. It is powdery and warm in the sun, but cooler once you burrow a hand into the wetter sand beneath. Now take 671 separate bits of plastic—buoys, scraps of fishing nets, water bottles, every manner of unidentifiable junk—and cram it into the sand before you lay down your towel.
That's what researchers from the University of Tasmania and the Royal Society for the Protection of Birds recently found on Henderson Island, at 14-square-mile fleck of sand, jagged coral, and palm trees in the middle of the South Pacific. They estimate the entire island's current total at 38,000 pounds of plastic, all in a place that, according to Henderson's Wikipedia page at the time of this writing, "is one of the world's last two raised coral atolls whose ecosystems remain relatively unaffected by human contact." This is what relatively unaffected looks like now. And this is why we can't have nice things.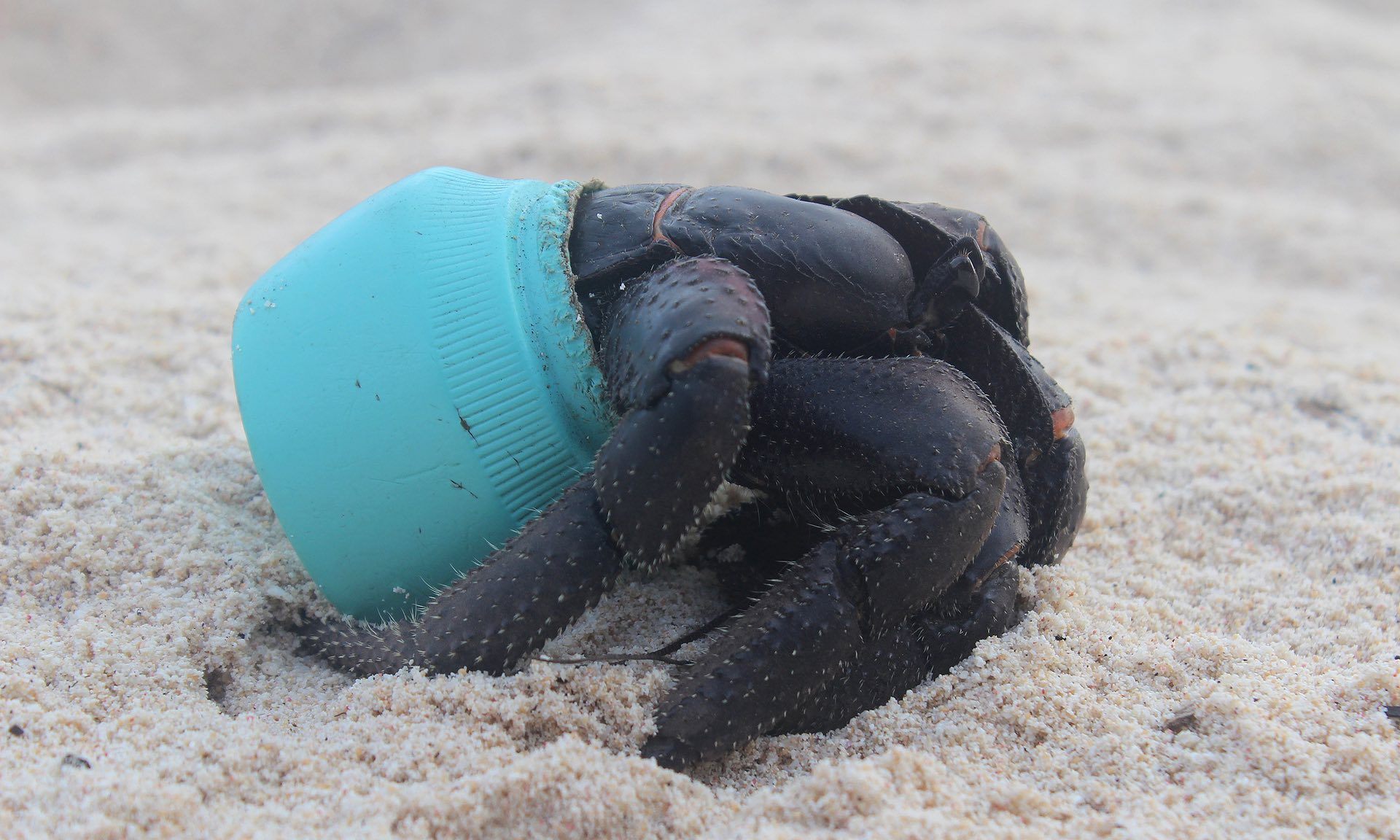 Henderson is one of the most remote places in the world, more than 3,000 miles from the nearest significant population center. It has some human history—a few generations of Polynesians, some explorers, the wreck of a whaler, visits from timber harvesters from Pitcairn Island—but nothing to suggest the tide of garbage all over it. We're on the hook for that, all of us, as it comes from the South Pacific Gyre, a current that sucks in floating debris and keeps it on a perpetual tour of the better part of a hemisphere. Henderson Island is unfortunately right in the path of this current, so it filters the debris out of the ocean. This has made it the trashiest beach ever documented, and there are some trashy beaches out there. Also alarming is just how quickly it all seems to have accumulated. Researchers estimate that 3,570 new pieces of litter washed up on just one beach in a single day.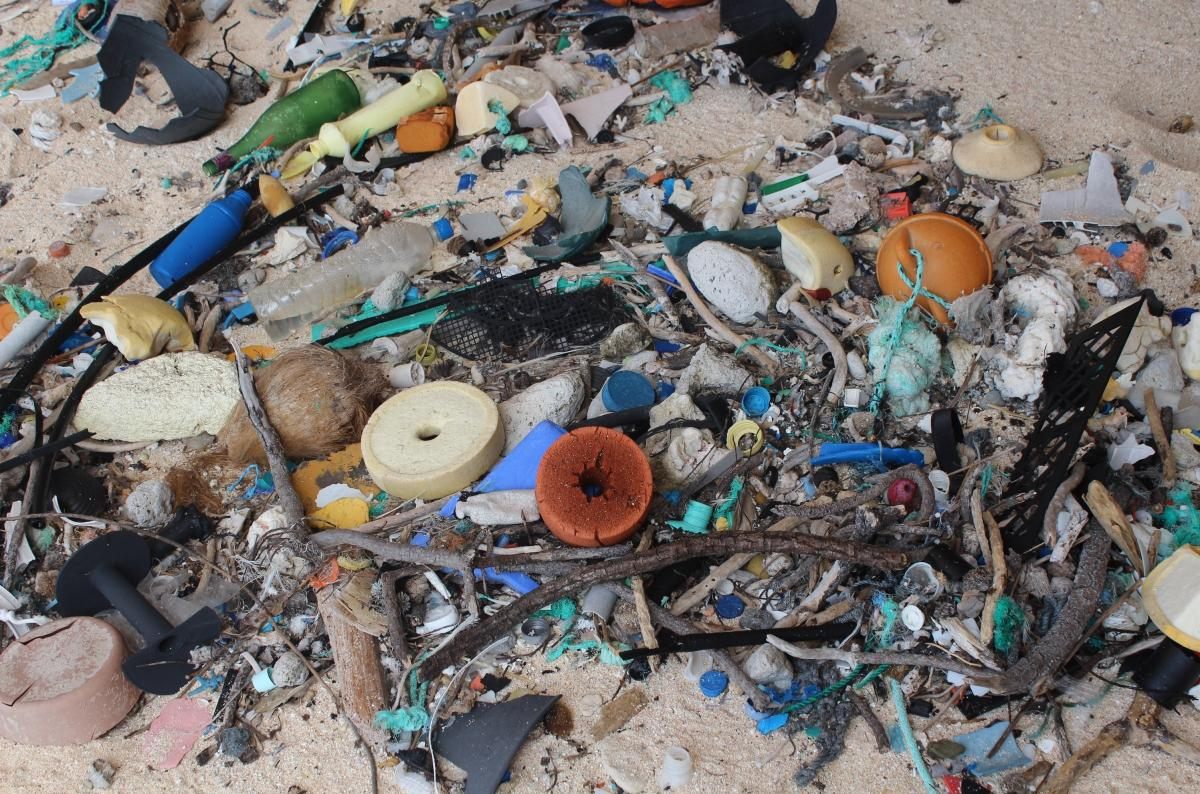 "It's likely that our data actually underestimates the true amount of debris on Henderson Island as we were only able to sample pieces bigger than two millimeters down to a depth of 10 centimeters, and we were unable to sample along cliffs and rocky coastline," said study leader Jennifer Lavers, of the University of Tasmania, in a statement.
As if this story couldn't get worse. Geez, we need to use less plastic.