How Did These Ancient Roman Coins End Up in Japan?
They date to the 4th century.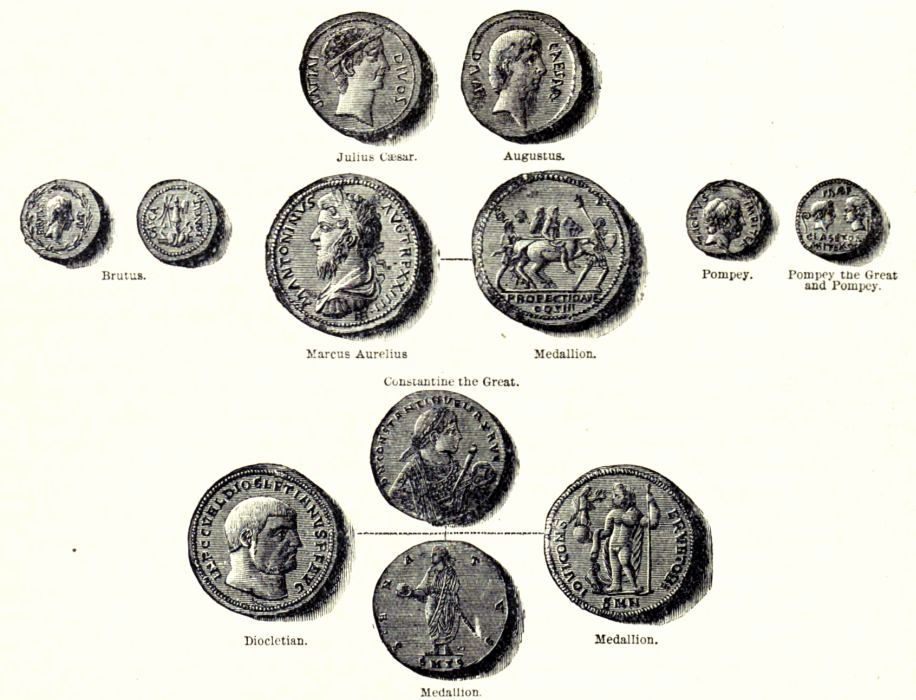 An artist's depiction of ancient Roman coins. (Photo: Public domain)
Officials in Japan said Monday that they had found something unusual: a bunch of ancient Roman coins, from the time of the Caesars. 
The coins were discovered at the site of a castle in Okinawa, hundreds of miles southwest of the Japanese mainland (and about 6,000 miles from Rome), according to the Japan Times.
The coins appear to depict Constantine I, who ruled Rome from 324 to 337. Officials think the four coins likely made their way to Japan some time in the Middle Ages, when trade between the country and the West was reaching a high point.  
They were dug up at the site of Katsuren Castle, which thrived between the 12th and 15th centuries and is now a UNESCO World Heritage site. 
Okinawa, coins of the ancient Roman Empire, found in the ruins....https://t.co/VvWTWiIP4I pic.twitter.com/HtQKZLgCYw

— GuideMe! Japan (@guideme_japan) September 26, 2016
The coins, if you care to see them, will be soon be on display at Uruma City Yonagusuku Historical Museum in Okinawa. Transportation there, these days, is a little quicker than it used to be.