Inside the Beer Lab That's Wrangling Wild Yeasts
Bootleg Biology unlocks new flavors for brewers.
"Yeast has always been the most magical part of brewing," says Jeff Mello. "It's the only ingredient that's still alive when it's used, and you only have so much control over it."
In 2013, Mello was a homebrewer who had just left nonprofit fundraising. But a trip to Brussels, Belgium, launched him on a new career in yeast innovation. That same year, he opened Bootleg Biology, a yeast manufacturing lab that cultivates yeast and bacteria, unlocking new flavors for professional brewers and hobbyists.
On his trip, Mello was inspired by local brewers' use of traditional yeasts, techniques, and equipment. "The more I looked into yeast like Brettanomyces or bacteria like Pediococcus," he says, mentioning two ingredients familiar to brewers, "it became clear that I wanted to pull back the veil on these wild microbes and figure out new ways they could be used for beer making."
"The first step was finding them, and that was as easy as walking into my backyard."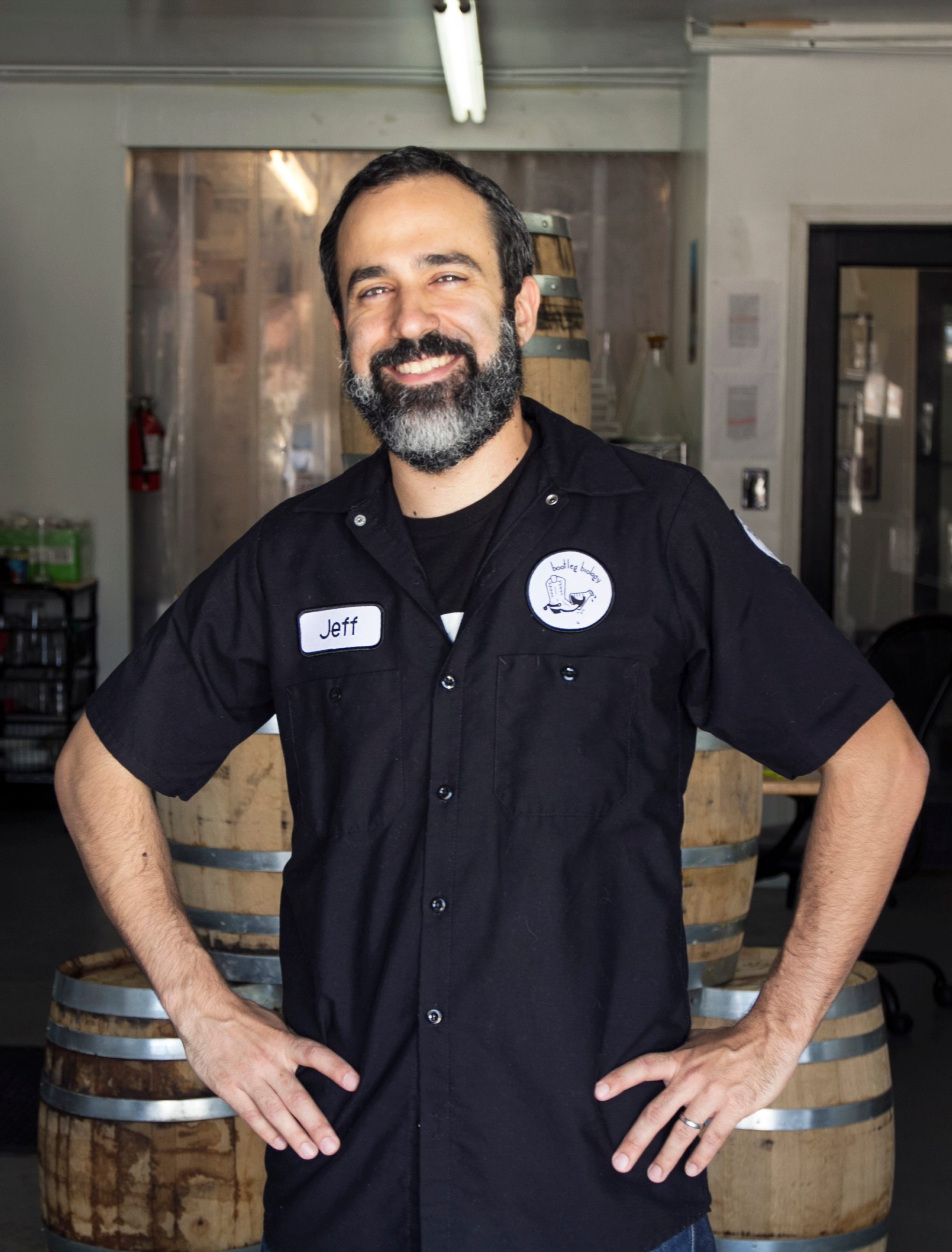 When he got home, Mello set out a mason jar behind his house in Arlington, Virginia, filled it with unfermented beer, called wort, and covered it with cheesecloth. The next day, he brought it inside, let it ferment, and isolated his first strain of yeast, which he named S. Arlingtonesis.
Mello recognized the infinite creative opportunities represented by his first yeast capture. Yeast influences a beer's flavor and fermentation process. While most brewers buy their yeast from homebrew shops or labs, yeast exists naturally all over the world. Fascinated by this untapped resource, Mello named himself Bootleg's Chief Yeast Wrangler and began gaining the knowledge that has sustained Bootleg for almost ten years and through a move to Nashville, Tennessee.
Lacking a scientific background or industry experience, Mello describes many early projects as "total disasters" covered with mold. "Thankfully craft beer is full of people who don't have formal training in this industry other than a desire to figure it out," he says. He learned from other brewers, local universities, and scientists while working out of his kitchen, cobbling together a lab and using a bent paperclip as a loop, the tool that transfers small amounts of cultures to petri dishes. As Bootleg grew, he shopped for lab equipment on eBay until he could upgrade.
Another issue was limited interest—most brewers weren't looking for new yeasts or cultures. So Mello evangelized the benefits of experimenting with new yeasts. He found like-minded brewers on social media, gave away the beer he made with his yeast, and wrote on the Bootleg Biology website about how to capture local yeasts. When a well-known beer writer wrote that he enjoyed one of Mello's beers, he knew he was on the right track.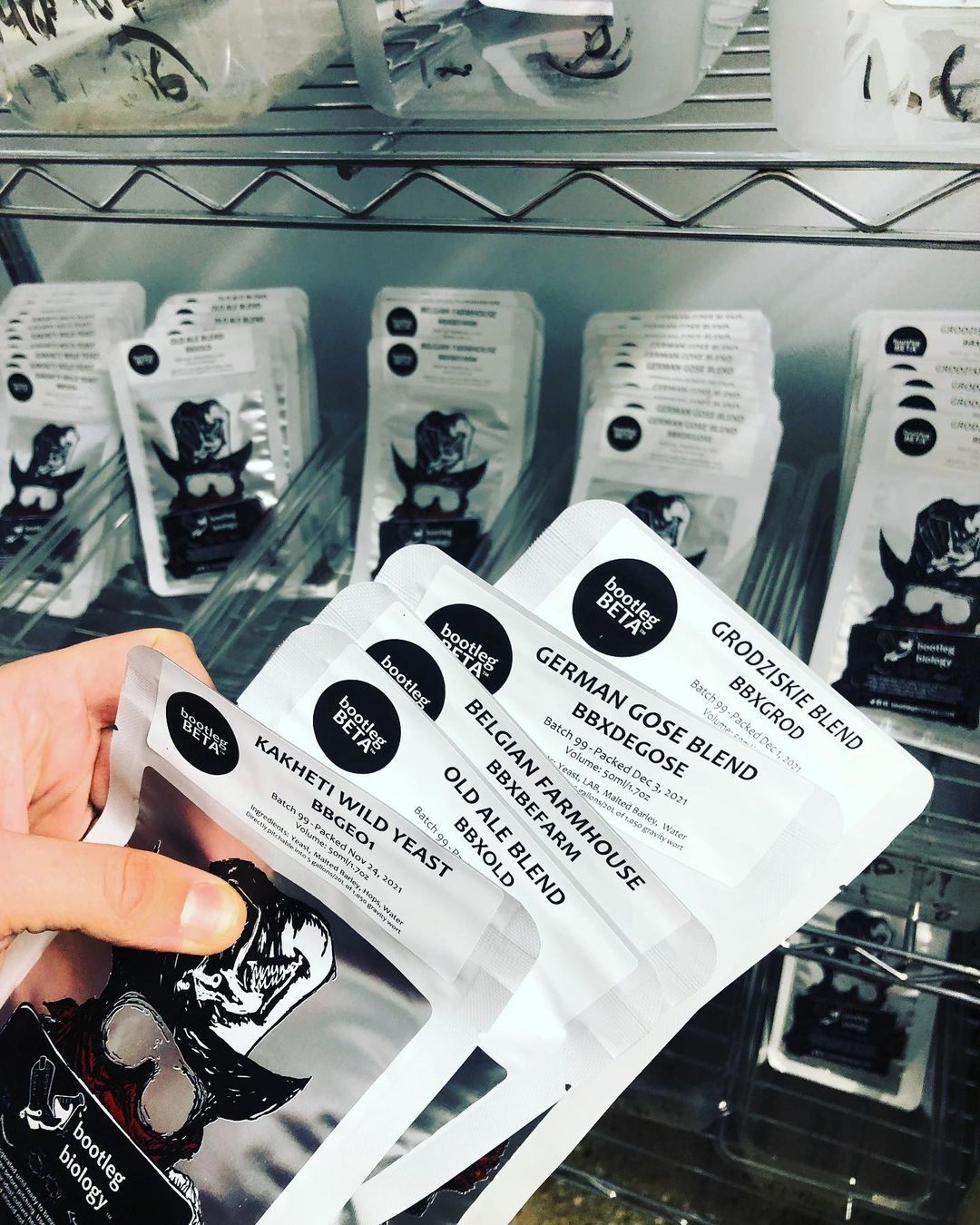 While Mello has been a catalyst in expanding interest in new yeasts, Bootleg Biology's signature initiative, the Local Yeast Project, is only possible thanks to the wider brewing community. The project's goal is to collect a yeast strain from every country and every U.S. postal code, preserving them in the lab's freezers for any brewer to order and use. Anyone can capture their own yeast strains and submit them to the yeast bank, which now has more than 550 contributions from countries such as Canada, Thailand, and Costa Rica and from sources that include birch tree bark, honeysuckle, wild Thai peppers, and wild blackberries.
"By encouraging others to share their yeast cultures, it hopefully [gives] power behind the idea of yeast being a community resource that should be preserved and studied," says Mello.
While Bootleg Biology sells all kinds of cultures, the bank is only for wild yeasts captured from the environment—unlike the domesticated yeasts used in the majority of brewing. The lab sells Backyard Yeast Wrangling Tool Kits so anyone can collect these local strains.
Homebrewer Harry Peck, who has contributed to the yeast bank, used Bootleg's kit to capture two strains from the air in his Garfield, New Jersey, backyard. He then made two beers with the same ingredients—except each featured one of the strains. By comparing them, he learned that one of his strains tasted more of bananas while the other featured a taste of clove. When he opens his own brewery, Xbeerimental, he wants to do an open-air capture there to submit to the bank.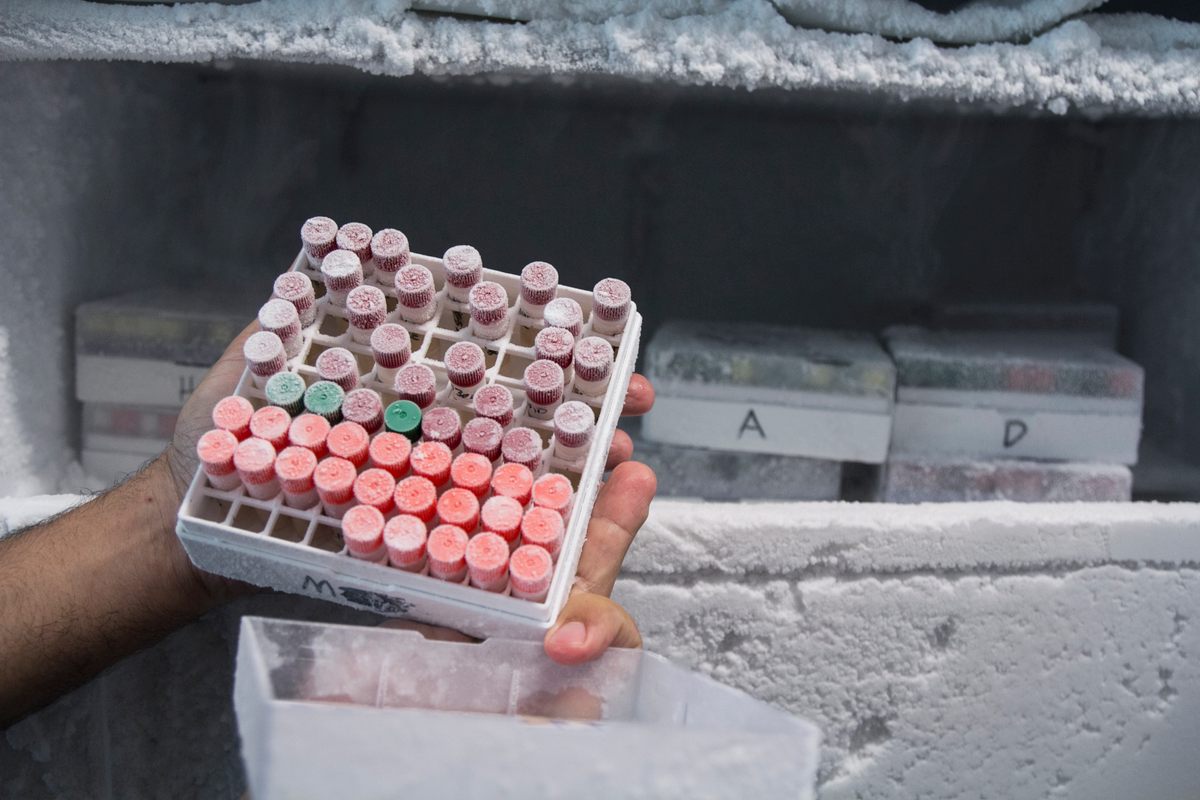 Yeasts that are this hyper-local—originating from a specific time and place—help brewers push the limits of originality. Like an artist who suddenly has access to rare, unique paints while other artists use a standard set, a brewer using the project's cultures has new tools that were not commercially available before they were submitted to the bank.
Mello also sees the project as a way to help brewers succeed in the industry. He notes that local yeasts, when paired with other local ingredients, can help create a local flavor, giving breweries an edge on competition. "At some point, if you focus on local ingredients, you are creating an identity that can't be recreated, you know? And to me, that's a no-brainer way of standing out in that way."
This is the case with Place of Origin, a beer made by Harding House, a Nashville brewery that passionately supports local farmers and food traditions. Its brewers challenge themselves to only brew seasonally and include a local ingredient in every batch of beer.
Place of Origin features only ingredients from within 40 miles of the brewery, and co-founder Nate Underwood says it wouldn't have been possible without Mello and his yeast. The beer uses Nashville Local Yeast *Beta,* the city's official entry in the Local Yeast Project, which Mello captured from a fruiting plant near a local creek. "It brews great; it has a lot of flavor; it does really well," says Underwood. "And I think that's gonna be a really cool step in creating these unique styles, unique flavors that are here in Tennessee and in the Southeast."
Gastro Obscura covers the world's most wondrous food and drink.
Sign up for our email, delivered twice a week.